John Fanta
College Basketball Broadcaster and Reporter
Merry Christmas, college basketball fans! Opening day arrives Monday, and the 217-day gap since UConn beat San Diego State in the national championship game will be over. There are 184 games across the country Monday as the road to Selection Sunday, which will be Saint Patrick's Day this particular season, begins.
After a crazy offseason of coaching moves and nearly 2,000 players moving through the transfer portal, there are more unknowns than certainties in this sport heading into the year. Just look at last season, when UConn started the season unranked and North Carolina was No. 1, with the Huskies winning the national championship and the Tar Heels not even making the NCAA Tournament. Who could have seen Miami, Florida Atlantic and the Aztecs being the other three teams to reach the Final Four? Who could have seen FDU, the country's smallest team, beating the biggest squad in Purdue? What about a 15th-seeded Princeton knocking off Arizona in the first round?
[40 players and coaches who will shape the 2023-24 season]
The point: this sport is stacked with parity and storylines, and there could be a double-digit number of legitimate teams to contend for all the marbles again. With that in mind, I've got 10 burning questions on my mind entering the season. Here we go!
1. Will John Calipari's return to his one-and-done roots get Kentucky back on track, or will the Wildcats fail to reach the second weekend of the NCAA Tournament for a fifth consecutive year?
This is the biggest question of the season for me because of Kentucky's status in the sport. For a blue blood to not have won multiple games in any NCAA Tournament since 2019 is an eyebrow-raiser, but Calipari brings in the nation's No. 1 freshman class. That said, what college hoops has shown us, particularly in recent years, is that experience wins. The Wildcats do have three top-10 recruits in dynamic wing Justin Edwards, big man Aaron Bradshaw and guard DJ Wagner. Bradshaw has been dealing with a foot injury that is cause for concern, but he should get back into action at some point in non-conference play. The other point of emphasis: Can Wagner and 4-star freshman Robert Dillingham coexist in the backcourt? We shall see if UK gets consistent point guard play. Having veteran sharpshooter Antonio Reeves and West Virginia transfer Tre Mitchell provides the group with some experience, but neither of those two is an alpha. Who's going to be the consistent guy for this team? There's no shortage of upside with Kentucky, but that's always been the case under Calipari. Will it turn into results this time? We'll see.
2. Will the Big Ten national championship drought come to an end?
Here's the fact of the matter: the Big Ten has two of the top four teams in both the AP Top 25 and our FOX Sports preseason rankings.
The conference has the best player in college basketball, Zach Edey, and a Purdue team that is even hungrier to make a March breakthrough after being on the wrong side of history last year. Just how much have Braden Smith and Fletcher Loyer grown with a year of college basketball under their belts? Meanwhile, in East Lansing, Tom Izzo has 75% of his scoring and minutes played returning from last season at Michigan State, and the duo of Tyson Walker and AJ Hoggard are as dangerous in the backcourt as anybody. The league has not won it all since the Spartans in 2000. One could argue that a conference that may not be as challenging in the middle will help the top teams avoid being worn down. There is a realistic chance that at least one of the Spartans or Boilermakers can reach the Final Four, and at that point, anything's possible.
[College basketball 2024 title contenders: 12 teams to watch]
3. Will Rick Pitino resurrect the St. John's program?
New York City is always starving for a winner, and in college basketball, Midtown Manhattan hasn't had a big-time pop occur for one of its own in quite some time. Leave it to a native New Yorker to try to save the day. At 71, Pitino takes over a St. John's program that has not won an NCAA Tournament game since — get this — 2000! This was a once-proud program in the Big East and had glory years under Lou Carnesecca, but we're coming up on four decades since the Johnnies made it all the way to the Final Four in 1985. I'm not saying that's happening this year, but the impact of St. John's getting Madison Square Garden buzzing again and a figure as compelling as Pitino leading the resurrection efforts carries major juice. Can the backcourt duo of Daniss Jenkins and Jordan Dingle lead a slew of new faces in Queens? Will Joel Soriano live up to expectations inside? If all of that takes place, by the time March rolls around, Pitino could have a group nobody wants to face.
4. Can Jon Scheyer lead Duke to March glory?
Since Scheyer was named the successor to Mike Krzyzewski in 2021, the 36-year-old has reeled in four top-five recruits, 10 five-star recruits, the No. 1 recruiting classes for 2022 and 2024, and the No. 2 class this season.
Just last week, Scheyer picked up the No. 1 commit in the Class of 2024 and the top NBA Draft prospect for 2025, the 6-foot-8 Cooper Flagg.
Flagg will arrive for next season, but for now, Duke is ranked No. 2 and has all the pieces to win the national championship. This team could very well have two NBA Draft lottery picks in Kyle Filipowski, who won ACC Freshman of the Year after averaging 15.1 points and 8.9 rebounds per game, as well as Australian guard Tyrese Proctor, who totaled 11.2 points and 4.2 assists per contest in the final nine games of his freshman season.
With lead guard Jeremy Roach back for his senior season to team up with Proctor on the perimeter, as well as returnees Mark Mitchell and Ryan Young, there is no shortage of options for the Blue Devils. Plus, they have a stacked freshman class headlined by Jared McCain and TJ Power. Duke won 27 games last year but failed to hit the second weekend of the NCAA Tournament after getting worn down by Tennessee. Scheyer's shown he can do the job in a variety of ways, but at Duke, March success is the barometer. Does he have it in him to lead this program to Final Fours and titles? It might not be a fair question at most programs, but it is for the Blue Devils when you have the roster he possesses. A deep March run is in order for this year.
5. Will Hunter Dickinson and Kansas live up to the hype?
In Dickinson, the No. 1 Jayhawks have a player Bill Self is calling the best offensive big man he's ever coached. The former Michigan All-American became the biggest transfer portal entry we've seen in college basketball because of his dramatic offseason sweepstakes between Kansas, Kentucky, Maryland and Villanova. In choosing to head to Lawrence, he instantly made KU the front-runner for the national title. Averaging more than 18 points and nine rebounds per game in each of the last two seasons, the senior should dominate in the Jayhawks offense. But Kansas did lose an exhibition game at Illinois. Exhibition or not, Kansas shooting 3-for-12 from 3-point range, then shooting 6-for-28 against Fort Hays State in their final preseason tune-up, could signal problems around perimeter shooting. Towson transfer Nick Timberlake is really important and has struggled in the preseason. Kansas needs him to be a knockdown sharpshooter, or else this team could be overrated because I think they are lacking a tinge from the outside.
6. Will Armando Bacot, RJ Davis and North Carolina find redemption after an all-time flop?
Hubert Davis has had an absolutely wild first two years as the head coach in Chapel Hill, with the Tar Heels coming out of nowhere in 2022 to reach the national championship game, and following that up with an all-time disappointing season. What will the final act for preseason All-American Bacot and key guard Davis entail? Freshman guard Elliot Cadeau will be a really important piece to what North Carolina ends up being as he takes on a big role with Caleb Love (we'll get to him) gone. Cormac Ryan and Harrison Ingram were tremendous transfer pickups, and it really looks like Davis and his staff built a nice core around the lead returnees. Now, it's about it all coming together and UNC avenging last year's mess.
7. Will Caleb Love find redemption at Arizona and silence the haters?
Honestly, it's not fair for one guy to be blamed for the downfall of a team, but Love took the bulk of the criticism for North Carolina's disappointing season.
The fact is that Love has found a home after his attempt to transfer to Michigan was thwarted by lacking the required academic credits to get in. That could be a blessing in disguise because instead of going to a Wolverines team loaded with question marks, he gets to play for a coach in Tommy Lloyd who is 61-11 in his first two years in Tucson. With Kylan Boswell, Pelle Larsson and Jaden Bradley around him, Love won't have all the pressure put on him to lead the Wildcats like he would have at Michigan. At the end of the day, he scored 28 points in a Final Four game in 2022 to beat Duke and end Mike Krzyzewski's career. Love had a 30-point Sweet 16 performance that same tournament run to knock UCLA out of the Sweet 16. Bucket-getting guards who can get you 20-25 points on any given night don't grow on trees, and now it looks like Love will be at a place where he can fit in better. He has doubters. We'll see if he can quiet them.
8. Will we see Bronny James suit up for USC this season?
First and foremost, it's a blessing that LeBron James' son is doing well and is back on campus at USC, where he was seen recording a video this past week.
The scare of his cardiac arrest over the summer was shocking, but a major amount of credit goes to the medical teams involved in his recovery process. Will we see the son of the NBA legend suit up for the Trojans this season? It is a big question, because if he did get on the court for any period of time, it's going to draw eyeballs globally and will serve as an immediate TV ratings boost. As for 21st-ranked USC, the Trojans have Boogie Ellis back for his fifth season and … the No. 1 overall freshman in the country, Isaiah Collier. So the Trojans will already be a compelling team to watch and should be a Pac-12 title contender. We'll see if James does step on the hardwood. He is expected to be a one-and-done prospect regardless of what happens this season, as he wants to play in the NBA with his dad. The 6-foot-3 guard is not a high-level scorer but possesses tremendous feel and IQ for the game while being willing to play hard on both ends of the floor and make plays. As the perimeter shot comes along, his stock should rise.
9. Will the Big 12 be college basketball's best conference once again?
The league has ranked No. 1 in the KenPom rankings in eight of the last 10 years, and entering this season, all 14 teams are ranked in the top 72 of that metrics system. The addition of Kelvin Sampson's Houston program means the Big 12 has two high-end national title contenders. All-American Max Abmas leads Texas in the official first year of the Rodney Terry era. Baylor ushers in five-star freshman Ja'Kobe Walter and highly-touted transfer Langston Love as Scott Drew aims for a bit of a bounce-back season after an earlier NCAA Tournament exit than usual.
With Dickinson and Kansas at the top, can any of those teams be able to compete with the Jayhawks? High-impact transfer Tylor Perry and Kansas State, a new-look Texas Tech program under Grant McCasland, Iowa State and an Emanuel Miller-led TCU team are all NCAA Tournament-worthy as well.
The Big 12 has owned college hoops, but if there is a league that could rival it, I believe it's the one in our last burning question.
[Kelvin Sampson's failures could key Houston's biggest success]
10. Will the Big East go back-to-back and have its best year in over a decade?
That's the expectation level in the conference, which was on fire in March and the offseason. Coming off a year when the league sent three teams to the Sweet 16 in UConn, Creighton and Xavier, then proceeded to have the Jays reach the Elite Eight and the Huskies win the national championship, the 12 combined victories in March Madness were the most for the league since realignment in 2013. Then, Pitino took over at St. John's and pledged that winning will happen there, too.
Ed Cooley created shockwaves by going to Georgetown, a program that will be in a rebuilding year but will nonetheless have eyeballs. Kim English, one of the big rising stars in the sport, took over Providence and has an NCAA Tournament team. And Villanova is loaded with Justin Moore and Eric Dixon back plus a huge transfer portal haul. The only question, and maybe the biggest question mark in the league is whether Kyle Neptune can get everybody to mesh and lead the Cats on a major run in the post-Jay Wright era.
The point: the storylines are endless. The question: To what degree will all of that be accompanied by results? With three legit national championship contenders in No. 5 Marquette, No. 6 UConn and No. 8 Creighton, the regular season championship race should be awesome and the middle of the league appears to be as strong as it's been.
John Fanta is a national college basketball broadcaster and writer for FOX Sports. He covers the sport in a variety of capacities, from calling games on FS1 to serving as lead host on the BIG EAST Digital Network to providing commentary on The Field of 68 Media Network. Follow him on Twitter @John_Fanta.
FOLLOW
Follow your favorites to personalize your FOX Sports experience
---
COLLEGE BASKETBALL trending



Walter Davis, former North Carolina and Suns star, dies at 69

UConn star Paige Bueckers is back, stronger and 'even more confident'

Bob Knight, legendary coach who won 3 titles at Indiana, dies at 83




Social media reacts to death of legendary Indiana basketball coach Bob Knight

Men's college basketball preseason top 25: Kansas, Duke lead 2023-24 rankings

Bob Knight's moves with 1984 US Olympic team showed his scouting skills matched his tactical skills




2024 NCAA Tournament projections: Kansas, Purdue among No. 1 seeds

Big East men's basketball preview: Power rankings, awards, predictions

Claims of tampering abound in college basketball, and getting it under control won't be easy
---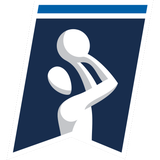 Get more from College Basketball Follow your favorites to get information about games, news and more
---