2023 college football predictions: Title contenders, surprise teams, and more
That light you see at the end of the tunnel is the 2023 college football season, and it's approaching fast.
The Week 1 "Big Noon Kickoff" matchup of Colorado and TCU (Sept. 1 at Noon ET on FOX and the FOX Sports app) is less than three weeks away, with a handful of Week 0 games coming even before that.
So with that in mind, it's time to take a break from pondering the impact of conference realignment and answer some key on-field questions.
Who might surprise us in 2023? Which traditional power might have cause for concern? And can anyone stop the Georgia Bulldogs in their quest for a third straight championship?
FOX Sports college football experts RJ Young, Michael Cohen and Bryan Fischer are here to weigh in.
Georgia is favored to win its third straight championship, which is hardly a surprise given how the Bulldogs marched through the 2022 season, ending with a 65-7 dismantling of TCU in the national championship game at SoFi Stadium. Can the Bulldogs be stopped? Who has the best chance to do so?
Michael Cohen: Can they be stopped and will they be stopped seem like two very different questions. It's certainly possible that losing 10 NFL Draft picks in 2023 and 15 the year prior might be too much for Georgia to overcome, especially since one of those losses was two-time national champion quarterback Stetson Bennett, a player for whom appreciation should grow in the coming years. Projecting quarterbacks is such an inexact science that it's plausible both Carson Beck and Brock Vandagriff — the two players vying to replace Bennett — might struggle or need time to adjust. In that scenario, there are a handful of teams that might have a shot at taking down Georgia on any given day: Michigan, Ohio State, LSU, Alabama and USC.
But let's not forget that Georgia's recruiting has become an assembly line of talent under head coach Kirby Smart. His 2022 recruiting class was ranked third nationally and boasted 15 players ranked among the top 150 prospects. His 2023 recruiting class was ranked second nationally and featured 14 players ranked among the top 150 prospects, plus a trio of incoming transfers rated among the top 100 players in the portal. Alabama might be the only other program in the country that can replenish its roster with that level of talent in consecutive cycles.
So can the Bulldogs be stopped in 2023? Sure. Will they? That's a different story.
RJ Young's preseason Top 25: Georgia, Michigan on top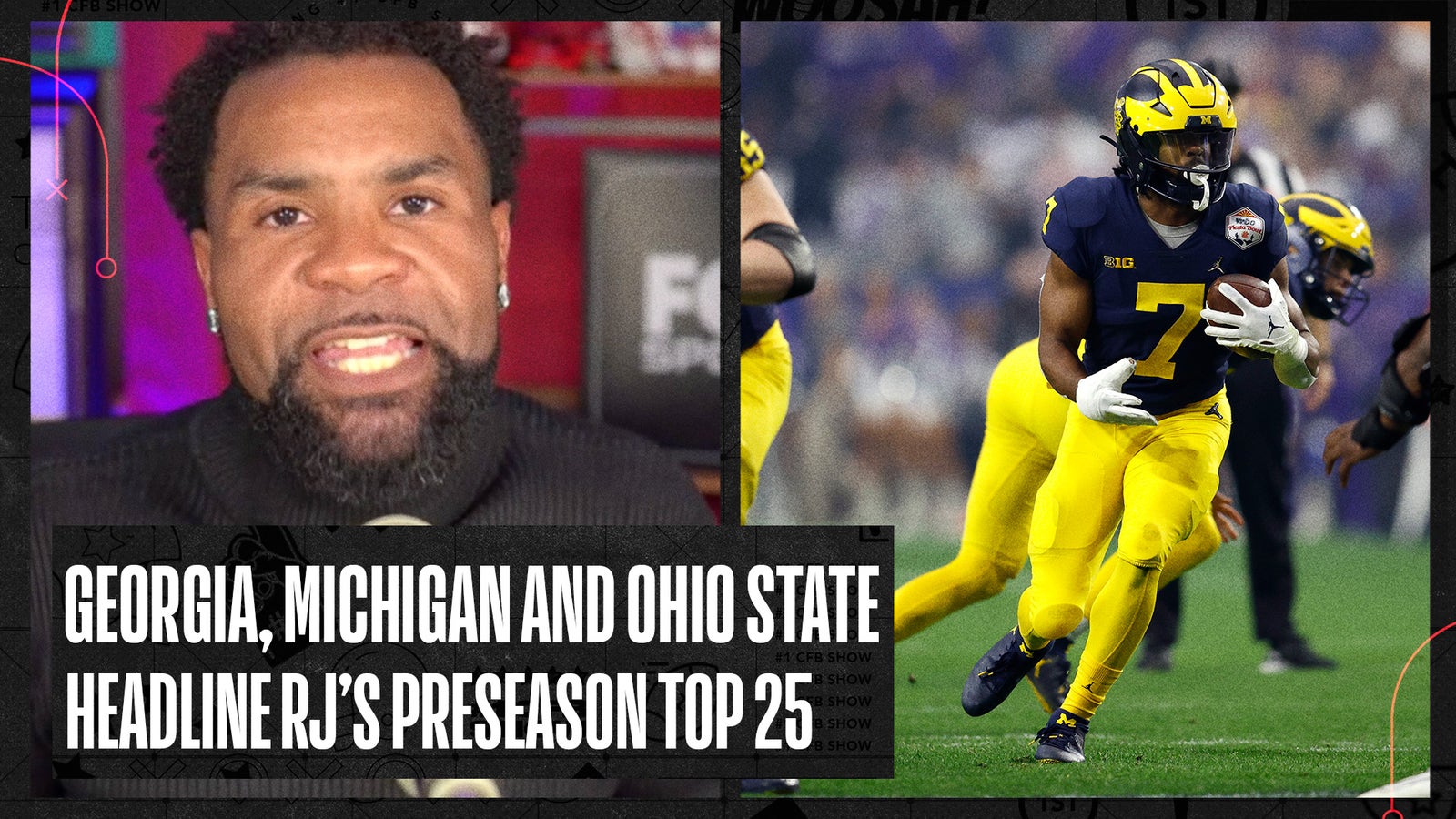 RJ Young: Stopping Georgia is a bit like saying you work from dawn until dusk. It's easy to say, even poetic, but it ain't as easy saying it out loud. I doubt we could find anyone outside the state of Georgia who doesn't believe the Dawgs can be stopped. I think we won't actually see a team talented enough to pull off that feat before Nov. 18 when UGA travels to Tennessee. And, even then, that's a full day's work for the Volunteers.
There's always the chance that somebody, somewhere, on their schedule decides to pick up the buck and stop it right there on their scheduled date. And it's certainly been done in the past. But far be it from me to tell you who exactly that's gonna be. It's a fool's errand in August and not too wise a task in December.
Bryan Fischer: Of course they can be stopped, and for everything that the Bulldogs have going for them in 2023, I would lean toward somebody actually doing it, too, given the recent history in the sport — no team has managed to pull off a three-peat since the 1930s.
Smart has certainly built a Death Star down in Athens, an absolute NFL assembly line. But losing 25 players to the league over the course of two seasons is hard to overcome for anybody, regardless of how many five-stars still dot the roster. Some of those highly touted prep players are simply not going to work out as planned when they get increased reps in the spotlight, and I don't think people are talking about just how many clutch throws you have to replace with the departure of QB Bennett in particular.
If anybody is going to knock UGA from their perch, I don't see it happening in the regular season. That trip to Auburn could prove a little tricky, and we could see a very dangerous Tennessee team by the time the Dawgs travel to Knoxville in late November. But I'm not sure either can get the job done to the point where it prevents a trip to Atlanta. For that reason, if anybody is putting an end to this run, I have to think it will be either of the SEC West powers (LSU/Alabama) or a Big Ten team in the playoff (Michigan/Ohio State/Penn State and, uh, USC).
Can the Georgia Bulldogs be stopped?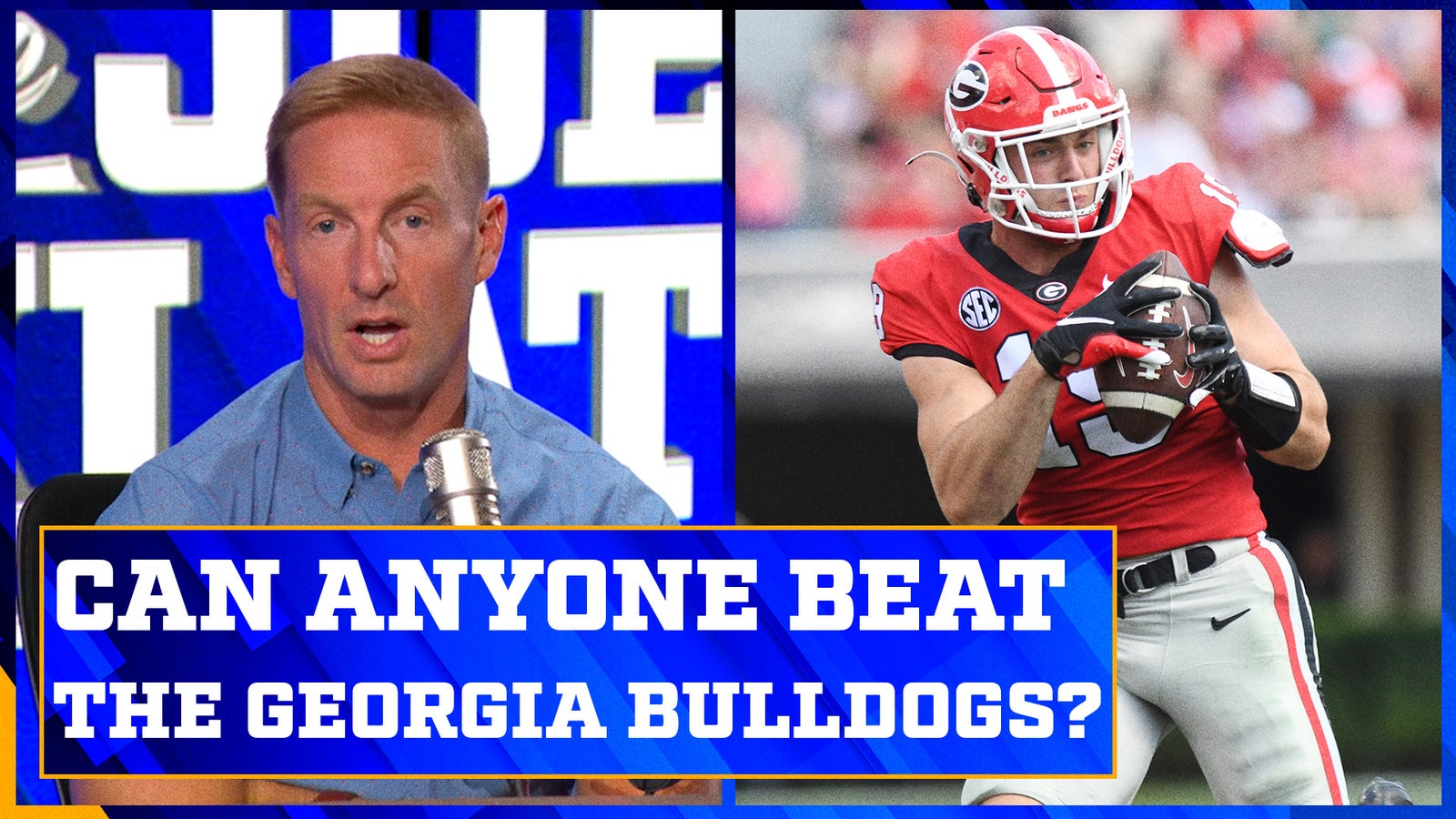 With apologies to Lincoln Riley's USC Trojans, TCU was the biggest surprise last season. The Horned Frogs were picked to finish seventh in the Big 12, but Sonny Dykes guided them all the way to the national championship game. Who is your pick to be the surprise team of 2023?
RJ: I like that team in Boulder, Colorado. You know the one I mean? The one with the College Football Hall of Famer, the Pro Football Hall of Famer, the walking, talking legend for a head coach? The one with a head coach who was 27-6 at Jackson State, has the No. 1 player in the 2022 class going both ways, the No. 1 corner in last year's class playing boundary, a former national title-winning assistant as defensive coordinator, and a completely overhauled roster raring to stampede? Yeah, that one.
Deion Sanders and Colorado, that's my pick to surprise everyone but themselves.
Are Coach Prime's Colorado Buffaloes underrated?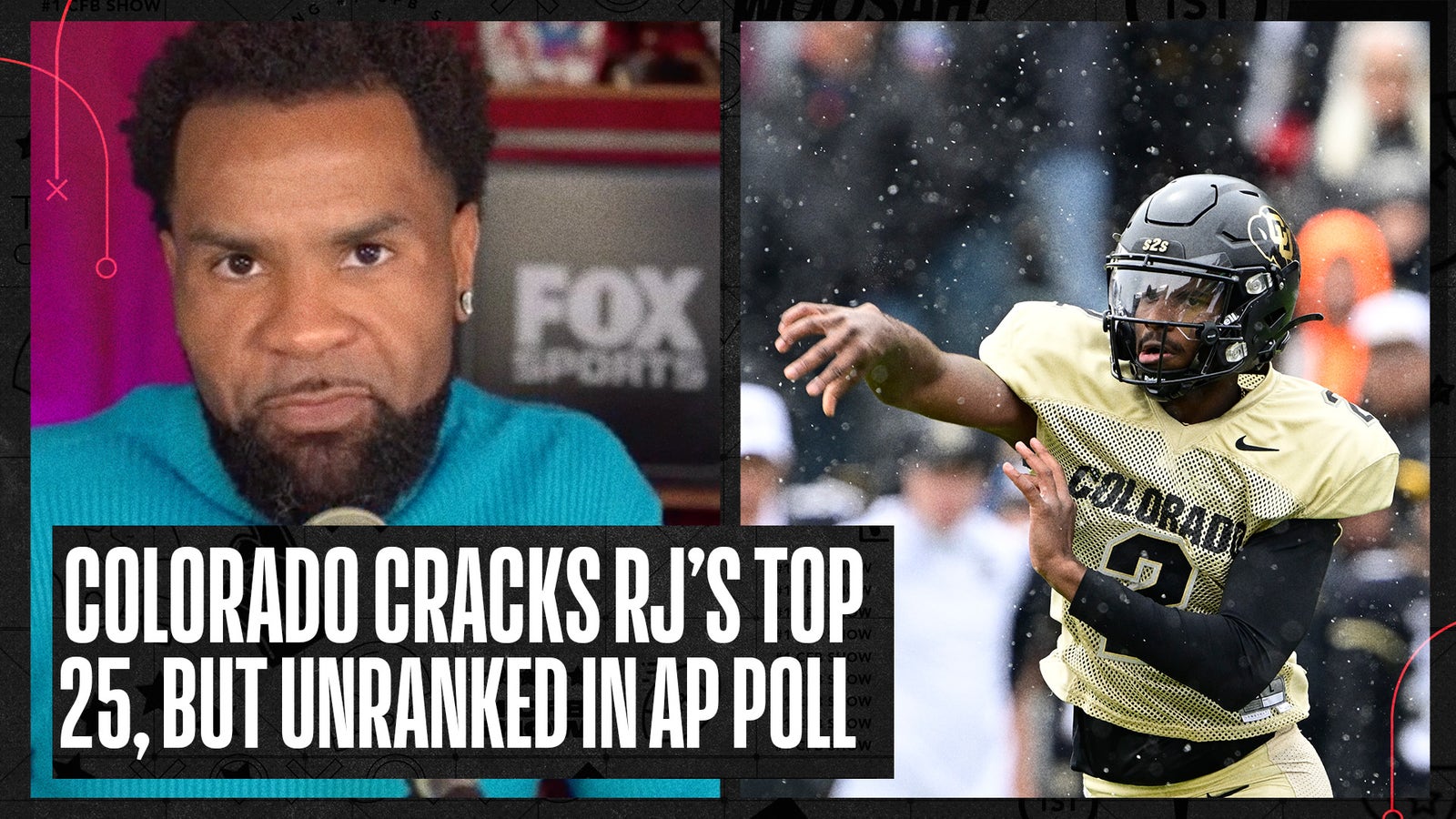 Bryan: I'll stay in the great Lone Star State and go with Texas Tech. The Red Raiders have a favorable schedule (they get Oregon, Kansas State and TCU in Lubbock, and don't play Oklahoma), know how to win close games (4-0 in one-score games last season), return a ton of production and have a two-deep stacked with upperclassmen.
The biggest concern is keeping veteran QB Tyler Shough healthy, but if they do, it wouldn't surprise me if Joey McGuire's group went into that finale against Texas in Austin with a Big 12 title game trip on the line.
Michael: If Ole Miss didn't have such a brutal schedule — head coach Lane Kiffin's squad makes trips to Alabama and Georgia this season — it would be tempting to pick the Rebels given how much talent they have on offense. But that's a brutal pair of road games, and home dates against LSU and Texas A&M don't make things much easier. Such is life in the Southeastern Conference.
Instead, a team worth watching might be Wisconsin under first-year head coach Luke Fickell. The Badgers enter the season ranked 19th in the AP Poll but have a very manageable schedule in the forgiving Big Ten West. Fickell avoids both Michigan and Penn State during his inaugural season and has the difficult crossover matchup against Ohio State at home on Halloween weekend. It's safe to say the student section at Camp Randall Stadium will be costumed and rocking for that one.
But even if it takes the Badgers a while to round into form, especially given the drastic offensive changes being implemented by coordinator Phil Longo, a closing stretch against Indiana, Northwestern, Nebraska and Minnesota offers a chance to finish the season on a tear. Nine or 10 wins is well within reach for Fickell in Year 1 with experienced SMU transfer Tanner Mordecai at quarterback.
The AP preseason Top 25 was released on Monday, with many of the usual blue-blood suspects residing near the top of the rankings (Georgia, Michigan, Ohio State, Alabama, USC, Florida State and Clemson are among the top 10). Which of the contenders are you most concerned about heading into the season?
Bryan: Far be it for me to doubt Nick Saban, but I think it's Alabama.
The Crimson Tide enter the year with a sense of uncertainty they really haven't had in the past decade, and I will be curious how that shakes out given the difficult schedule that lies ahead. They'll be breaking in an unproven quarterback with just one real warmup game before things get difficult, and will also have to adjust to new coordinators on both sides of the ball. There's still plenty of talent on the roster to work with, but the competition is closer than ever, and I would just be a little hesitant to go all in on the Tide until we see how things gel in September.
Michael: Ohio State. To be clear, selecting the Buckeyes here is not a suggestion that head coach Ryan Day's squad will stumble or crumble in 2023. Rather, it's a reflection of how slim the margin for error is in the loaded Big Ten East, where Michigan will likely be favored in every game it plays ahead of the annual showdown with Ohio State and the pesky Nittany Lions from Penn State are as talented as they've been in years. The Buckeyes backed into the College Football Playoff last season despite getting trounced by Michigan at home, and while a scenario like that is always a possibility given the unpredictability of college football, it feels like there are enough good teams across the country to lessen the chances of that happening in 2023.
And right now there are simply too many questions about Day's team with the season fast approaching. Will Kyle McCord or Devin Brown be good enough to keep the offense humming at an elite level? Will the lack of depth and, potentially, talent along the offensive line prove crippling in a sport that is increasingly a game of attrition? Will second-year defensive coordinator Jim Knowles find adequate solutions for the coverage busts and explosive plays allowed in critical moments last year? That's a lot of unknowns for a team ranked in the top three.
Interviews with Ohio State's Ryan Day, Marvin Harrison Jr.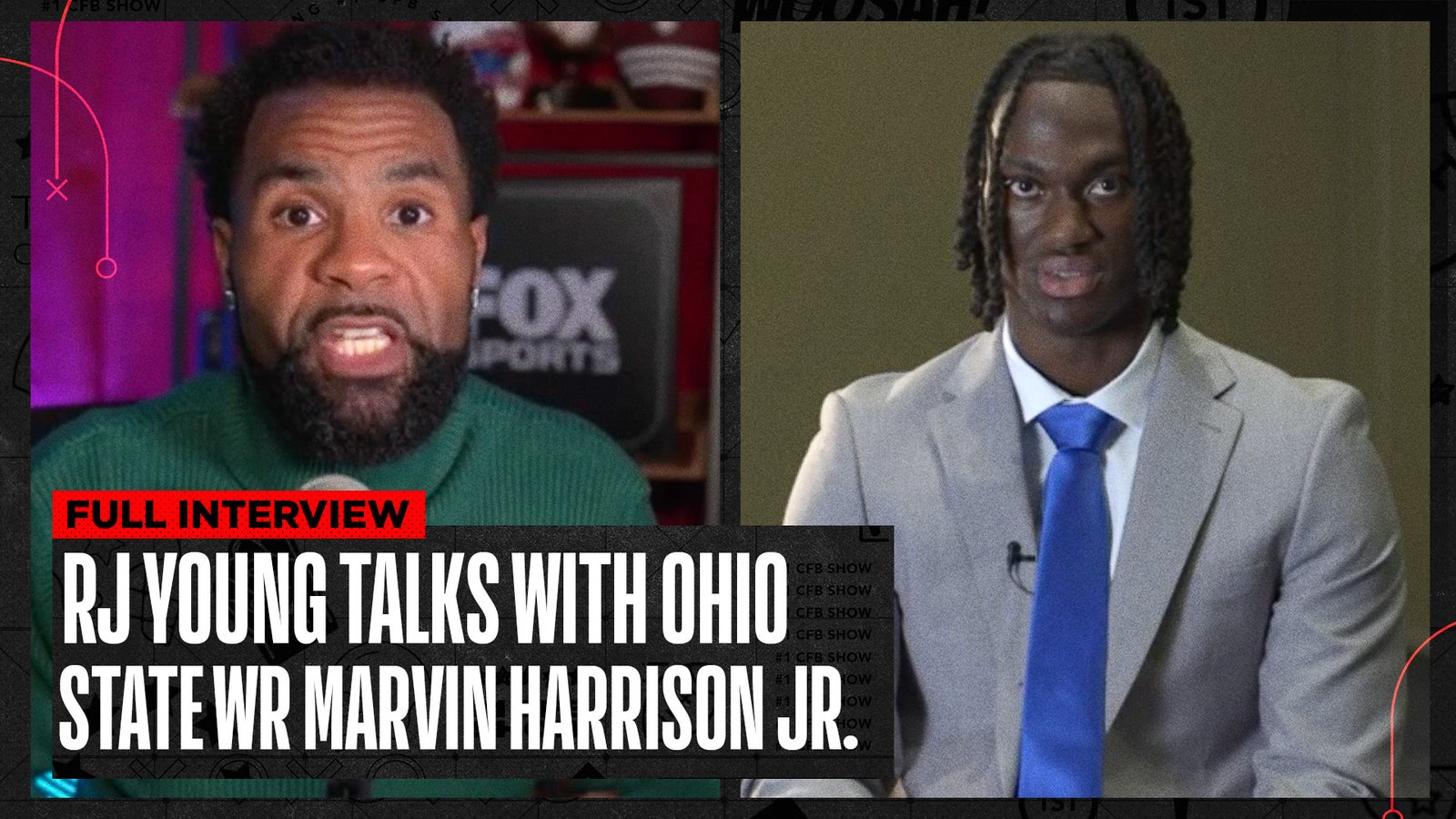 RJ: Ohio State is up against the wall when we're talking about making the CFP.
Alabama could get in just by running the table into the SEC Championship Game. Ohio State doesn't have the luxury of playing its biggest game in the conference championship, and the likelihood of another Texas Christian crashing the party — or Utah doing Ohio State a solid by beating USC in the Pac-12 title game — just isn't very high in 2023.
The Buckeyes have got to beat Michigan and probably go 13-0 just to get into the CFP because of the nature of how their schedule and Big Ten division shake out.
They can't risk a third loss in a row to Michigan. Yet, Michigan is more talented this year than it was the last two, and The Game is Ann Arbor this season. With a new quarterback and a defense that needs to produce, every game is a must-win for the Buckeyes if they're going to make the CFP.
RJ Young is a national college football writer and analyst for FOX Sports and the host of the podcast "The Number One College Football Show." Follow him on Twitter at @RJ_Young and subscribe to "The RJ Young Show" on YouTube.
Michael Cohen covers college football and basketball for FOX Sports with an emphasis on the Big Ten. Follow him on Twitter at @Michael_Cohen13.
Bryan Fischer is a college football writer for FOX Sports. He has been covering college athletics for nearly two decades at outlets such as NBC Sports, CBS Sports, Yahoo! Sports and NFL.com among others. Follow him on Twitter at @BryanDFischer.
---
COLLEGE FOOTBALL trending
---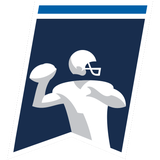 Get more from College Football Follow your favorites to get information about games, news and more
---