Joel Klatt
College Football Analyst
Following a week in which six teams ranked inside the AP Top 25 lost, including a pair of top-10 squads, there is plenty of movement in my rankings.
The game I called was fantastic, with Ohio State defeating Penn State in a slugfest. Meanwhile, Michigan took care of business in East Lansing, Alabama had a great comeback win against Tennessee, and Utah took down USC once again in a Pac-12 thriller.
With that said, here is a look at my updated top-10 rankings following Week 8 of the college football season.
Let's get to it!
1. Michigan Wolverines (Last week: 2)
Record: 8-0
Week 8 result: Defeated Michigan State, 49-0
Almost every College Football Playoff contender struggled on Saturday, except for Michigan. I was so interested to see how the Wolverines would handle Saturday's game after the week they had. If you remember, the Spartans are the last team to give them their last Big Ten loss in 2021. It's a heated rivalry, no doubt about that. But from the first drive, I thought, "Michigan is going to win this game by as many points as it wants to."
Is Michigan proving they are consistently the best team in the country?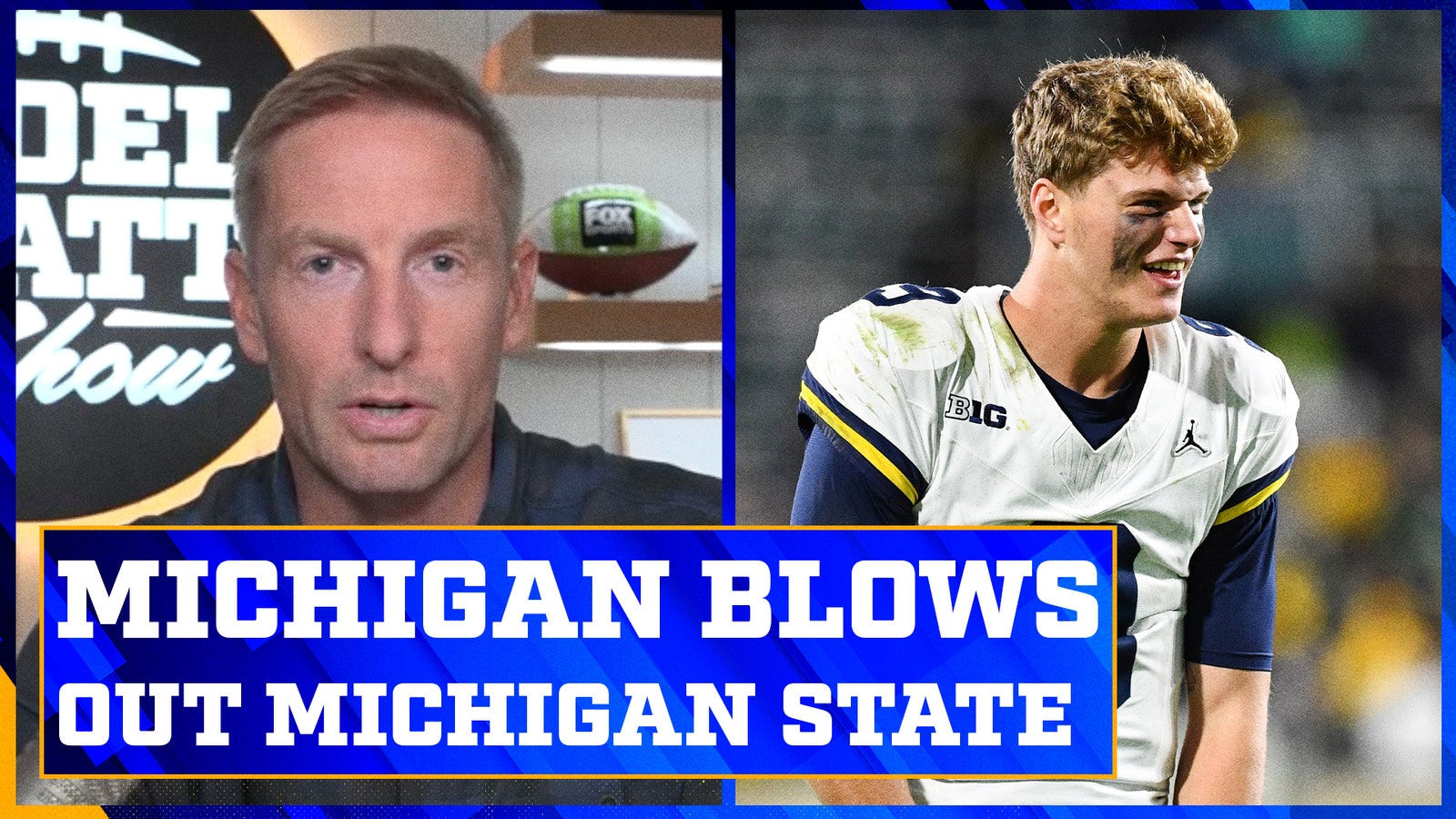 As Saturday's game unfolded, I also wondered why Michigan dominated its opponent while nearly every other contender struggled. Michigan relies on things that are reliable. It's built to rely on toughness, physicality, tackling, blocking and being great at the line of scrimmage. The Wolverines do everything well. What they rely on is available to them every week.
2. Ohio State Buckeyes (Last week: 5)
Record: 7-0
Week 8 result: Defeated Penn State, 20-12
Marvin Harrison Jr. was unbelievable. He was the difference in that game. He's like an out pitch for a great pitcher in baseball, and Ohio State wasn't going to get beat with anything other than its out pitch. It was going to be thrown, and it was going to be thrown often.
Penn State knew what Ohio State's game plan was. When I sat down with James Franklin on Friday, he said that they needed to know where No. 18 was at all times. The Nittany Lions had a plan, but the Buckeyes' offensive coaching staff needs to get a lot of credit for figuring out ways to get Harrison the ball. He was lined up all over the place, which led me to make a Roy Kent reference. It was a really well-designed game plan by Ohio State, especially considering the injuries it had on offense.
Ohio State now has the best résumé in the country with a couple of top 10 wins, one on the road at Notre Dame. Those are two really good football teams. The Buckeyes also won both of those games in slugfests, a way that many people doubt they could do. They have to feel really good about themselves and their defense is for real. You could also make an argument that they won Saturday's game without three of their top six players (Emeka Egbuka, Tre'Veyon Henderson, Denzel Burke). If Ohio State beats Wisconsin on Saturday, it wouldn't shock me if the Buckeyes were ranked No. 1 in the first College Football Playoff Poll next week.
Marvin Harrison Jr. shines in Ohio State's 20-12 win over Penn State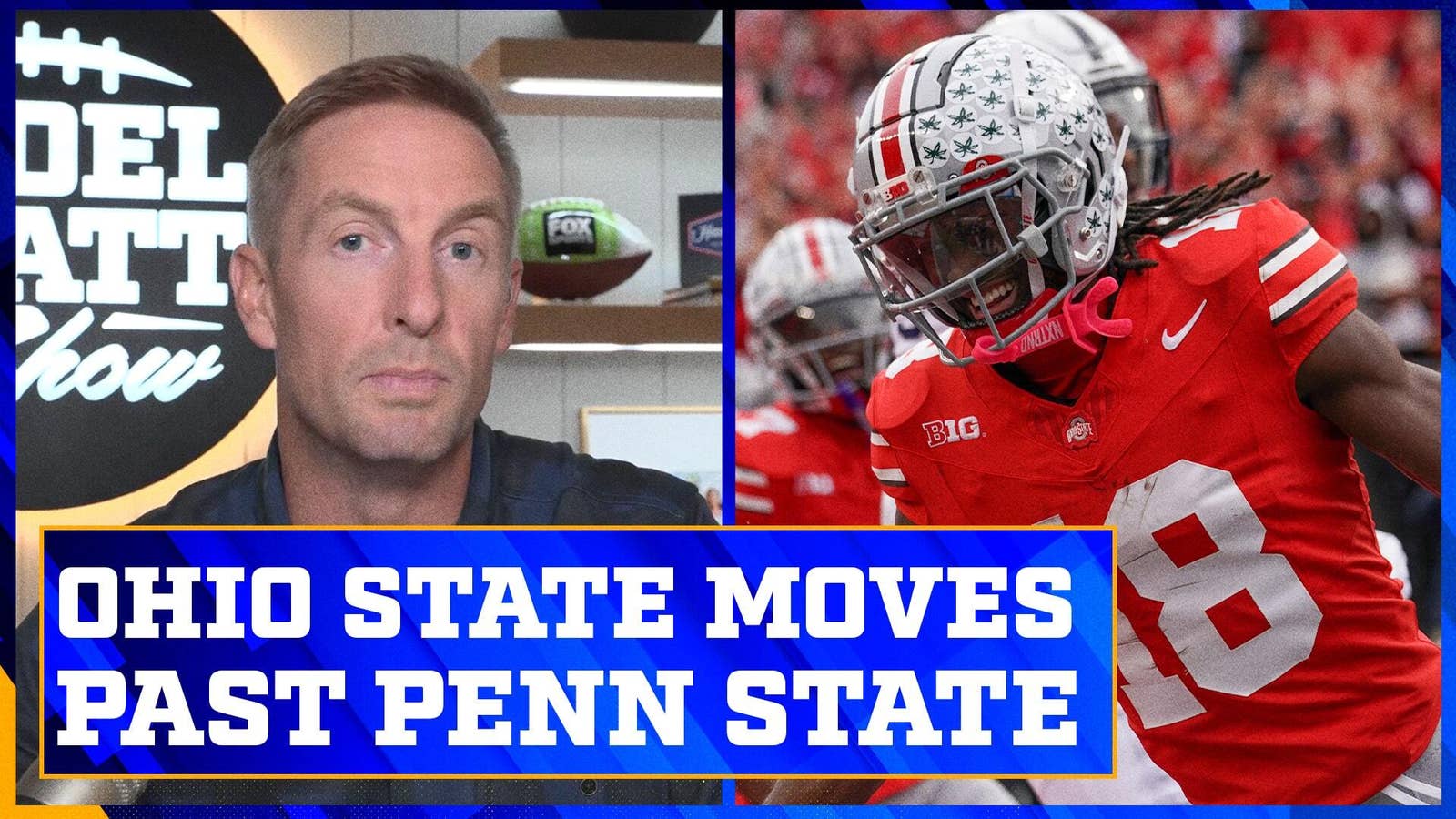 3. Florida State Seminoles (Last week: 3)
Record: 7-0
Week 8 result: Defeated Duke, 38-20
Florida State was able to beat a really good Duke team on Saturday. If Riley Leonard doesn't leave the game in the third quarter, I don't know if FSU would've been able to survive on Saturday. Leonard and Duke had FSU dead to rights before he suffered the injury. But Jordan Travis and the Seminoles outscored the Blue Devils 21-0 in the second half and extended their winning streak to 13. FSU now sits alone atop the ACC standings after North Carolina lost to Virginia.
4. Georgia Bulldogs (Last week: 1)
Record: 7-0
Week 8 result: Idle
I moved Georgia down to No. 4 in my rankings, which mostly has to do with the fact that the Bulldogs' best player, Brock Bowers, is not going to be available for the foreseeable future. Without Bowers, I just don't think that this Georgia team is nearly as good or nearly as dynamic as some of the other teams at the top of my rankings.
5. Oklahoma Sooners (Last week: 4)
Record: 7-0
Week 8 result: Defeated UCF, 31-29
Oklahoma had to stave off a two-point conversion in order to beat a UCF team that lost three in a row prior to Saturday's game. Dillon Gabriel was outstanding in the Sooners' win over Texas, but he has to play better for this Oklahoma team. Three of the Sooners' final five games of the regular season are on the road, including a matchup at Kansas on Saturday.
6. Washington Huskies (Last week: 7)
Record: 7-0
Week 8 result: Defeated Arizona State, 15-7
Washington had to get a pick-six in a game that the offense could not score against Arizona State. What happened with Michael Penix? After combining for 20 touchdown passes through his first six games of the season, Penix was held to under 300 yards and without a touchdown pass in the Huskies' narrow 15-7 victory. They stay at No. 6 with the win, but that's a precarious spot.
Washington's Mishael Powell goes 89 yard to the house in an UNREAL pick-six interception against Arizona State
7. Oregon Ducks (Last week: 8)
Record: 7-0
Week 8 result: Defeat Washington State, 38-24
I love this Oregon team. Following a tough loss to Washington the previous week, Bo Nix and the Ducks took care of business against Washington State. The senior QB completed 18 of 25 passes for 292 yards and two touchdowns, while also adding a rushing score in the win.
8. Texas Longhorns (Last week: 10)
Record: 6-1
Week 8 result: Defeated Houston, 31-24
Texas also survived lesser competition on Saturday, getting some help as Houston got a terrible spot on third-and-1 during a drive that it looked like it would've tied the game up with under 1:30 left. Quinn Ewers suffered an injury to his right shoulder during the win and is expected to miss time.
Texas Survives Houston: Quinn Ewers leaves game with injury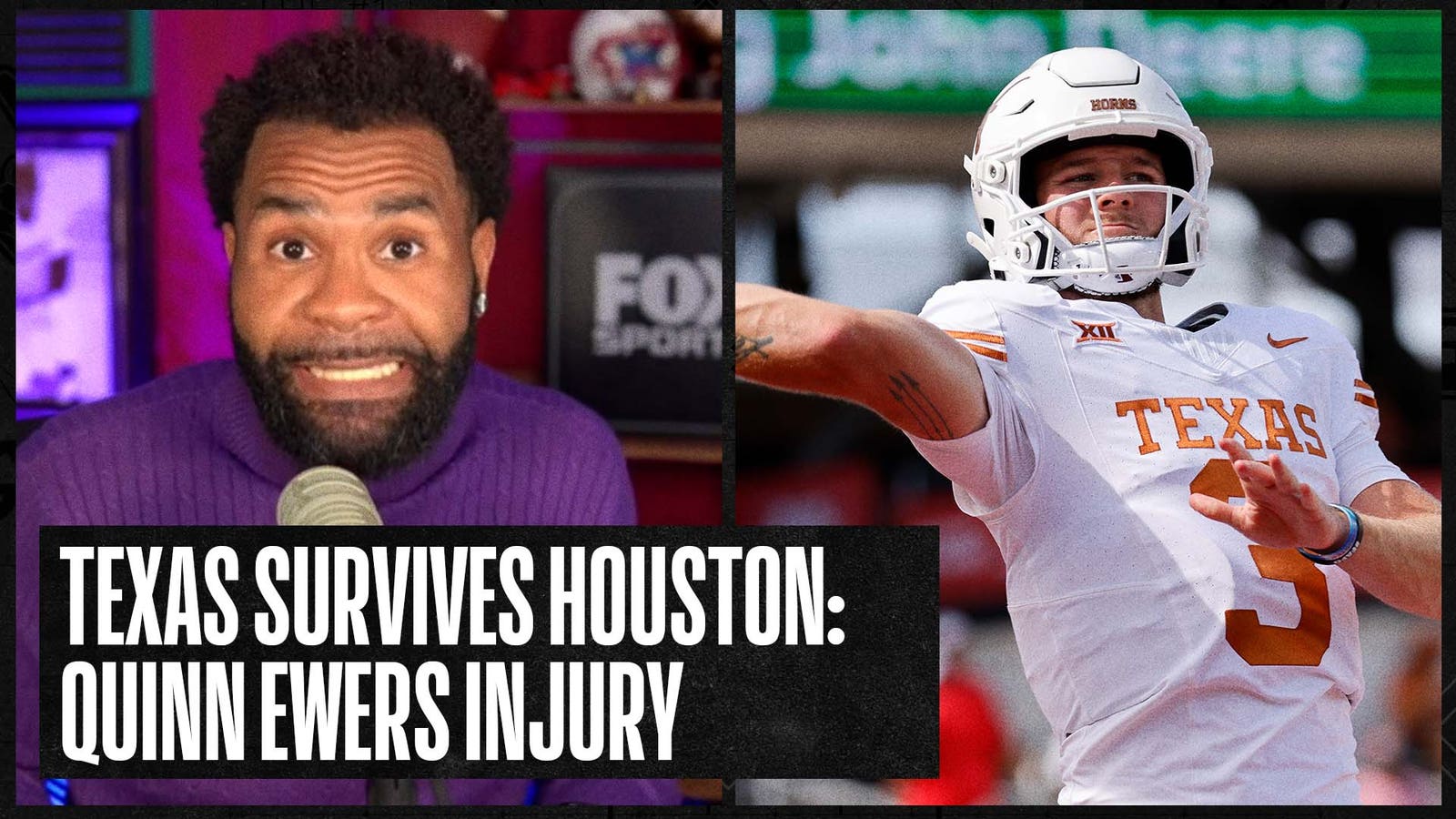 9. Utah Utes (Last week: Unranked)
Record: 6-1
Week 8 result: Defeated USC
USC fans have to hate that a former Mountain West team just rolls in there and stuffed the team that has owned the conference in a locker. It's fun to watch this Utah team and Saturday's game was no exception. Two words come to mind when I think of Utah: toughness and creativity. The Utes showed both of those. I love what Kyle Whittingham, Andy Ludwig and Morgan Scalley do. They don't leave any stone unturned. Coaches out there, take a page out of Whittingham's book. They lean into what their players do best, and their toughness is always there. No matter how you watch Utah, you can feel the Utes. They might get beat, but you know they're going to be there.
Utah wins in a 34-32 THRILLER over USC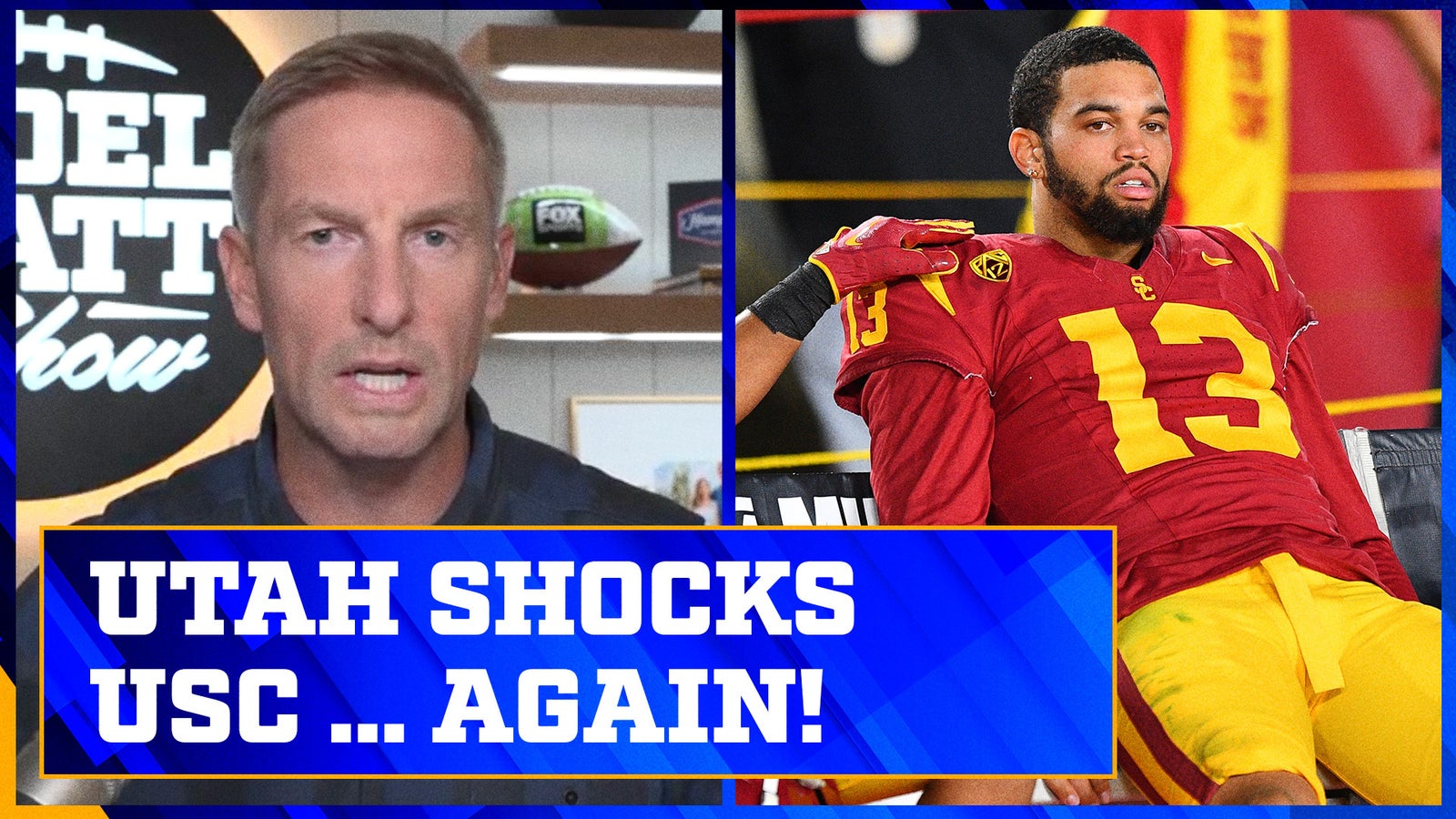 10. Penn State Nittany Lions (Last week: 6)
Record: 6-1
Week 8 result: Lost to Ohio State, 20-12
As Ohio State threw its out pitch constantly on Saturday, Penn State either didn't throw its out pitch or it doesn't have one. That's what's frustrating for Penn State fans. A lot of us thought this was going to be Penn State's moment, especially considering Ohio State's vulnerability. Penn State was looking better than it did a year ago, and we thought it might have that quarterback who can take the Nittany Lions to the next level. But we didn't see it. There was nothing in that game that showed me Penn State could take the next step.
Penn State's still a really good football team. There's no doubt in my mind about that. All hope is not lost. If it can find and develop that out pitch. It still has Michigan on its schedule, which could help it make it to the College Football Playoff, even if it doesn't win the Big Ten.
Joel Klatt is FOX Sports' lead college football game analyst and the host of the podcast "The Joel Klatt Show." Follow him on Twitter at @joelklatt and subscribe to the "Joel Klatt Show" on YouTube.
---
COLLEGE FOOTBALL trending
---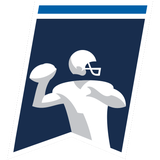 Get more from College Football Follow your favorites to get information about games, news and more
---