Ben Verlander
FOX Sports MLB Analyst
SEATTLE — Major League Baseball's All-Star Week is in full swing, and there's possibly no event more exciting than the Home Run Derby.
Some of the game's biggest stars and best power hitters will descend upon T-Mobile Park with one goal: to hit the most home runs.
The eight-player field has a good mix of everything baseball fans want to see. One of the game's hardest hitters is in the tournament in Luis Robert. Two-time champ Pete Alonso is looking to join Ken Griffey Jr. as just the second player to win three contests. Mookie Betts will participate in his first Home Run Derby, and Julio Rodríguez will look to excite his home crowd after putting on an absolute show in last year's competition.
Here are my round-by-round picks for Monday's grand event (with current home run totals in parentheses).
No. 1 Luis Robert (26) vs. No. 8 Adley Rutschman (12)
I'm taking Robert here. I love Rutschman, but I don't know if he's going to be an imposing Home Run Derby kind of player. I just don't know. I might be wrong, and I have never seen him take batting practice.
But I think that Robert has freaky pop. I think he's perfectly suited for a Home Run Derby, and he'll do great here.
First-round winner: Robert
No. 4 Adolis García (23) vs. No. 5 Randy Arozarena (16)
Just give me García here. The Rangers slugger should get the best of the Rays star in this event.
Will Mariners' Julio Rodríguez win MLB Home Run Derby for his home crowd?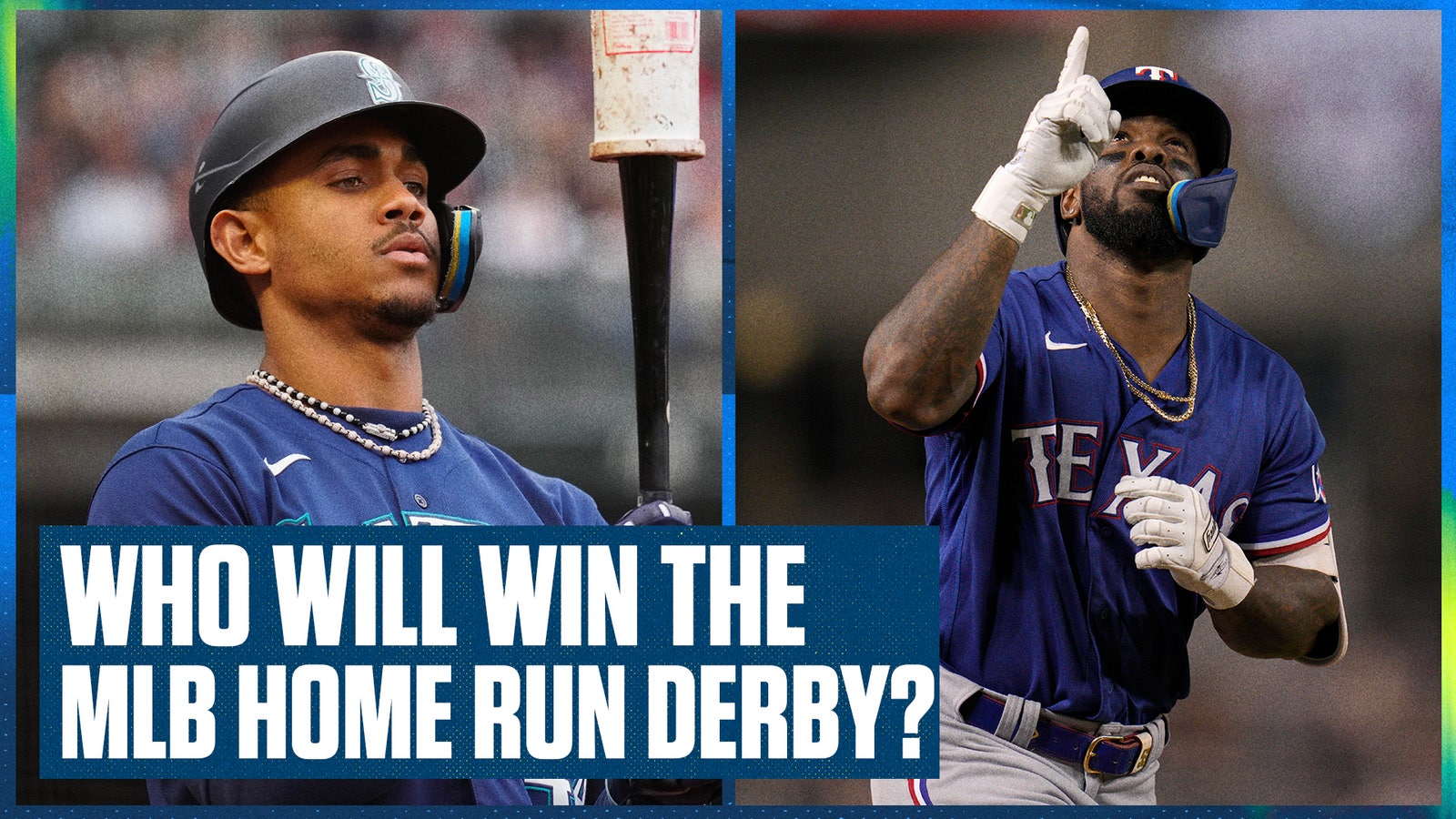 First-round winner: García
No. 2 Pete Alonso (26) vs. No. 7 Julio Rodríguez (13)
This is the matchup I'm most excited about. This matchup is like romantic music to my ears.
In my opinion, this could've been the championship. Sadly, we're getting it in the first round. Alonso is arguably the greatest Home Derby participant in the history of the event. Rodríguez is the hometown kid and a superstar here in Seattle. The fans will be willing him to win. Normally, that's a premise I don't agree with. The Home Run Derby is the exception.
This event is exhausting with the way it's set up. If you have a full crowd rooting you on and chanting your name, that matters. I'm going to go with Rodríguez here because I also liked what I saw last year when he was in the Derby at Dodger Stadium. Nobody actually hit more home runs than him last year and he impressed everybody.
I just can't pick against him here.
First-round winner: Rodríguez
No. 3 Mookie Betts (26) vs. No. 6 Vladimir Guerrero Jr. (13)
This is an exciting matchup because when I think about Betts, I don't necessarily think about him as a Home Run Derby kind of guy. Heck, I don't really view Betts as a home run hitter. I view him as an all-around guy that can hit .300.
Now, Betts' power numbers have actually been extremely impressive since he joined the Dodgers in 2020. It feels like he's becoming more of a power hitter. Still, I only really view him as an all-around player who can play great defense in the outfield who hits .300 and also happens to have some power.
For me, I view Home Run Derby guys as hitters who have a .250 batting average and can hit 50 home runs in a year. That's not Betts.
Guerrero does kind of check those boxes, though. He has Home Run Derby experience, and he actually fought for the Triple Crown a couple of years ago, when he hit 48 home runs.
I'm going to take Guerrero here because experience really, really helps in a Derby.
First-round winner: Guerrero
No. 1 Robert (26) vs. No. 4 García (23)
As I wrote earlier, the guys I like the most for the Home Run Derby are the hitters that just have the most raw power. Robert certainly has some, but I think García has a bit more of it. I think he has freakish pop that people don't understand. We've seen that so far in the regular season. I think he'll put on a show Monday night.
Semifinals winner: García
No. 6 Guerrero (13) vs. No. 7 Rodríguez (13)
This is going down in the house that Julio built. OK, jokes aside, Rodríguez has already captivated Mariners fans (and, really, all baseball fans) and I expect him to ride that wave to the championship.
Semifinals winner: Rodríguez
No. 4 García (23) vs. No. 7 Rodríguez (13)
I feel like I can't emphasize the home crowd advantage enough in this tournament. The event gets exhausting with each passing swing, and you need any little boost you can along the way in hopes of winning this thing.
Rodríguez is going to have that behind him all night long. And it's not like he can't hit home runs, either. He hit 81 home runs in last year's competition and lost the title to Juan Soto by just one. He probably learned from that.
On top of all of that, this is Rodríguez's moment. He hasn't had the year that everyone thought he would have. He's had a good year, but not a great one. This is his moment, and Monday will be his night.
2023 Home Run Derby champion: Julio Rodríguez
---
MLB trending



MLB odds: Shohei Ohtani, Matt Olson favorites to win home run crown

MLB Draft 2023: What to know about every first-round pick

MLB Power Rankings: Are surging Dodgers, Reds real contenders?




2023 MLB All-Star Week schedule: How to watch, channels, times, dates

Senga, Cobb, Kimbrel, Burnes, López added to rosters for MLB All-Star Game

2023 Home Run Derby: Participants, bracket, how to watch, start time




New York Yankees reportedly hire Sean Casey as next hitting coach

2023 MLB All-Star Game: Rosters, starters, voting results, lineups

2023 MLB mock draft 2.0: Shakeup at top between LSU duo Paul Skenes, Dylan Crews
---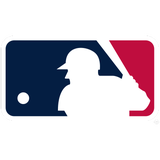 Get more from Major League Baseball Follow your favorites to get information about games, news and more
---