Patrick Everson
FOX Sports Betting Analyst
The Women's World Cup is around the corner, and from a betting perspective, the odds offer a great opportunity to wager during the dog days of summer.
While waiting for the NFL and college versions of football here in the States, you can bet on the rest of the world's version of football in this event being held in Australia and New Zealand. But one big note is that soccer betting is a bit different, and perhaps even more so for this international tournament.
With the 32-team tourney kicking off July 20 on FOX and the FOX Sports app, WynnBet trader and soccer aficionado Dominick DeBonis walks us through what to look for on the World Cup odds board.
In simpler terms, let's look at how to bet on soccer ahead of this marquee event.
RELATED: Women's World Cup locations, stadiums, host cities
Win, Lose or Draw
For those unfamiliar, most sportsbooks offer three-way betting on World Cup games and soccer in general. Bettors can wager on what the result will be after 90 minutes plus injury time. A moneyline bet can be made on either team or on Draw. A game ending in a tie is a draw.
And there can be some value to betting on the Draw
"The draw on the three-way line hits at about a rate of 24%, which is an implied line of +317," DeBonis explained. "The closest matchups tend to have the draw priced between +185 and +225, so the times when it would be advantageous would actually be when a greater chalk-underdog discrepancy is in play."
However, you don't want to get too carried away with the discrepancy. In the Women's World Cup, the talent gap between the top teams and the bottom teams is much larger than in the men's tournament. For example, in its June 21 opener against Vietnam, Team USA is a monster favorite, at -8000 or more, depending on where you shop.
That means to win just $1, a bettor would have to put down $80. To win a mere $10, it'd take an $800 bet. In that instance, a tie in the USA-Vietnam game is +3200 — meaning a $100 bet would net $3,200. But let's be real, folks: There's no chance of that happening.
A perfect example came in the 2019 Women's World Cup. In group play, the U.S. Women's National Team throttled overmatched Thailand 13-0.
"The three-way moneyline market in the Women's World Cup is vastly different than in the men's edition, simply because the talent discrepancies between the teams are much wider," DeBonis said. "There are some group-stage games where you might not even be able to play the favorite on this market."
Indeed, some sportsbooks aren't posting a three-way moneyline on USA-Vietnam, such is the massive discrepancy. With the men's tournament expanding to 48 teams in 2026, there could be a match or two with a similar discrepancy.
"The gap might close slightly come the 2026 men's tournament, when 16 more teams are entered than 2022," DeBonis said. "Meaning you'll see the same type of mismatches which exist in the women's tournament as more countries without the investment and firepower to compete are entered."
Aly Wagner's Top 25 Players in the 2023 Women's World Cup
USWNT's Lindsey Horan came is No. 15 on Aly Wagner's Top 25 players in the 2023 FIFA Women's World Cup.
What Should You Do?
So, if you're thinking about betting on Draw, start by looking for matches that at least have a chance to be competitive. For example, in one of the opening group matches, one sportsbook has Colombia as a +135 favorite, with South Korea a +185 underdog and Draw +230.
That doesn't quite get to DeBonis' implied line of +317, but the prospect of a tie is infinitely greater than in the USA-Vietnam match and many other opening matches in this tournament.
If you're looking for something DeBonis would see as more a value play on the Draw, then perhaps the Italy-Argentina opener is an option. Italy is a -220 favorite (bet $10 to win $14.55 total), Argentina is a +475 underdog and Draw is +380. Netherlands-Portugal has a similar three-way moneyline, with the Dutch -240 (bet $10 to win $14.17 total), Portugal +550 and Draw +360.
And, of course, you can always back one of the two teams to win outright instead. Do a little homework, including checking out all of FOX Sports' Women's World Cup betting content, and you'll probably find a play or two that works for you. Maybe even a trendy upset pick that pays better than the Draw.
Just keep in mind that if you back a team on the three-way moneyline and the match ends in a Draw, your bet loses. It's not a push, like it would be on, say, an NFL moneyline.
And even in the knockout stage, in which games go to overtime, a bet on the three-way line is still a bet on the result for 90 minutes plus injury time. If you bet Team A to win in three-way betting and the game is tied after regulation plus injury time, you lose your bet, even if Team A goes on to win in overtime or on penalty kicks.
If you'd prefer to avoid that, most books also offer two-way betting, on which you just pick which team you think will win. It's a standard moneyline bet on each side, so if the game ends up a tie, the betting result is a push and a refund. Further, if a match goes to overtime — for knockout stage games — you'll get a result, either a win or loss, whether in OT or on penalty kicks.
Back to the Futures
Arguably the most popular market in Women's World Cup betting is on futures odds. Sportsbooks far and wide have been taking money for months from customers wagering on who will win the tournament.
No surprise, two-time defending champion USA is the favorite, generally in the +200 to +250 range. At +250, a $100 wager would turn a $250 profit if the U.S. wins the tournament for a third straight time. But bettors certainly believe other teams — perhaps second-choice England or Germany or Spain or host Australia — can make a run. And plenty of World Cup wagerers just like to have a few bucks on their ancestral countries.
"Futures are always the most popular bets for a World Cup, and this has been no exception in the lead-up," DeBonis said. "I would expect this to continue throughout the tournament, as teams look good against select opponents on a game-to-game basis."
Still, at U.S. sportsbooks, the USWNT is dominating in futures action, and no doubt that will continue as long as the American squad is alive.
Better Markets
If you're more about betting on the games themselves instead of the futures, as noted above, there are going to be some big moneyline favorites in the group stage. Practically thinking, especially for recreational bettors, those odds are unbettable.
Said DeBonis: "That will put you in a position where you have to lay multiple goals if you like the favorite."
In other words, you bet on the spread — whether Team A will beat Team B by more or less than a certain number of goals. But there's another option that might be even better when a hefty favorite faces a big underdog: Betting the total.
"A good way around this is to play the Over instead of laying multiple goals. This covers you in the event that the 'dog scores against the run of play — on a penalty, a set piece or counterattack," DeBonis said. "For example, I've seen at one shop the USWNT, in its opener against Vietnam, is -5.5 goals (-140). But the Over is 5.5 (-165). Sacrificing that little extra juice might not be the glamorous move. But the 25-cent difference is better value than buying points off a key number in the NFL."
So, in DeBonis' USA-Vietnam example, rather than bet the U.S. to win by more than 5.5 goals, it's probably better to bet the total Over 5.5, even though the price is a little heavier. An American rout — which is certainly expected — could get all six goals you need to win that bet, and if Vietnam somehow scores, that helps you reach the total, too.
But there are countless ways to play these matches beyond the moneyline, goal spread or goal total. DeBonis is particularly keen on one more market in which bettors might find value.
"A good secondary-market angle to play is the second half as the highest-scoring half. That hit at over a 63% clip in the 2019 group stage," DeBonis said, alluding to the previous Women's World Cup. "In international tournaments, teams often have a feeling-out period early on due to not wanting to concede early. Or [there are] lineup changes for rest and rotation because they're playing three times in a little over a week and facing opponents that they might not play often."
As for me, a non-sharp bettor, I love betting the Draw, even if the odds say I shouldn't. As you've noticed, some soccer games are slow and low scoring. That said, there probably will be a few high-tally games from big favorites during the group stage.
So I won't get carried away with it, but for Women's World Cup 2023 odds, you can bank on me betting for a few 1-1 or 0-0 ties. Then it's off to Chili's, my friends. #ChilisMoney
Patrick Everson is a sports betting analyst for FOX Sports and senior reporter for VegasInsider.com. He is a distinguished journalist in the national sports betting space. He's based in Las Vegas, where he enjoys golfing in 110-degree heat. Follow him on Twitter: @PatrickE_Vegas
Play FOX Super 6 every week for your chance to win thousands of dollars every week. Just download the Super 6 app and make your picks today!
---
FIFA WORLD CUP WOMEN trending
---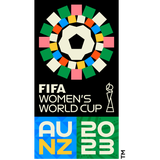 Get more from FIFA Women's World Cup Follow your favorites to get information about games, news and more
---