Aaron Judge takes big step in rehab as Yankees show small, encouraging signs of turnaround

NEW YORK — Aaron Judge has represented who the Yankees are this season almost every step of the way. When he was crushing home runs in April and May, the Yankees were going steady. When he hit the injured list in early June, it wasn't long before the Yankees collapsed to last place in the American League East. The Yankees go as Judge goes.
"He's our rock," Isiah Kiner-Falefa told FOX Sports on Saturday. "It's been tough."
So, it's only fitting that on Sunday morning, as Judge took the biggest step yet in his rehab journey, the Yankees, too, showed encouraging signs of being on the upswing.
Judge stepped into the batter's box and saw live pitching Sunday for the first time since June 3, when he tore a ligament in his right big toe while making a running catch at Dodger Stadium. The Yankees captain saw 16 pitches from right-hander Jonathan Loáisiga, who's working his way back from elbow surgery. Judge took 11 pitches, fouled off four and swung through one more before his major hurdle was complete.
The takeaway here should not be the fact that Judge didn't put a single ball in play. Rather, the slugger seemed to be making sure his back right foot was moving correctly in his follow through. Judge also appeared focused on seeing and tracking pitches again while he adjusts to live action after being sidelined for seven weeks. Afterward, manager Aaron Boone was encouraged by Judge's live batting practice session, noting that "it's not going to get any harder than that" with the way Loáisiga was pitching.
The Yankees will now monitor how Judge comes out of the at-bat. On Friday, Judge noted that his rehab and eventual return to the lineup will still involve some degree of pain. Judge indicated that he does not expect the ache and soreness in his toe to completely disappear anytime soon. When asked if, at the moment, his rehab is centered around being a pain management issue or concern for re-injury, Judge said "it's tough to say," and that he hasn't gotten an answer on that. It's fair to wonder whether Judge would still be ramping up right now if the Yankees weren't in the thick of a wild-card race.
"It's not going to be pain-free," Judge said on Friday. "But it's getting as close to manageable as it can."
Judge was unsure if he will require a minor-league rehab stint before returning to the field. It's likely the slugger will return to the lineup as the designated hitter before he's cleared to play in the outfield. Boone noted that Judge still needs to pass some endurance tests as part of his rehab. But Judge, competitive as they come, is eager to return to his post in right field.
"I want to be right in it," Judge said. "They might DH me, but I'd rather be out on the field."
Judge's progress isn't the only encouraging development surrounding the Yankees right now. In fact, there are several indicators pointing to the Yankees possibly, finally turning their fortunes around.
Gleyber Torres smashes two-run HR, helping Yanks grab early lead vs. Royals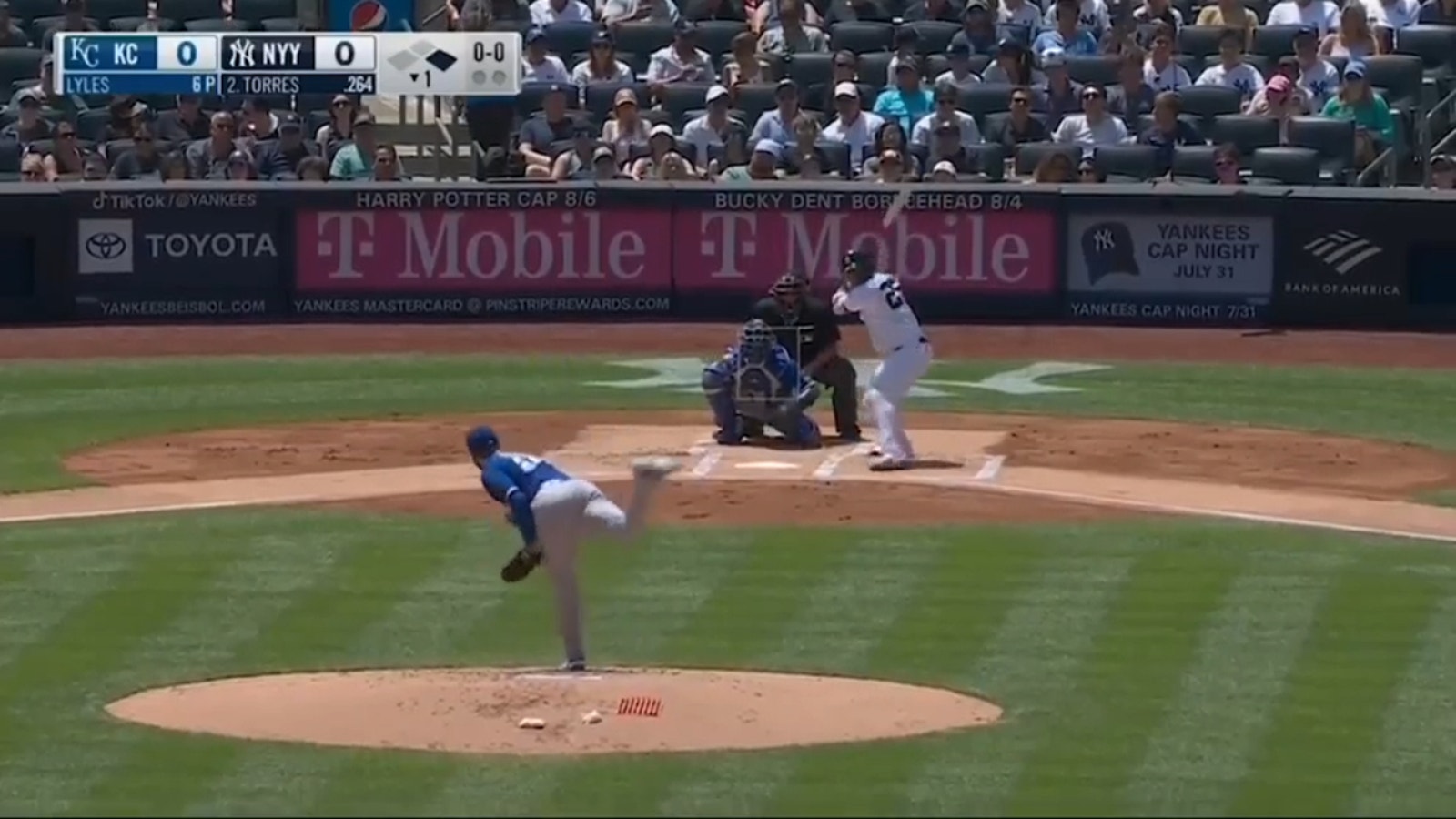 The Yankees swept the Royals this weekend, marking their first series sweep since May. It's also their first series win since late June. Right now, every game matters for the Bombers. How they fare before the Aug. 1 trade deadline could ultimately determine whether they're actually buyers. Two weeks since the Yankees fired hitting coach Dillon Lawson and named former All-Star first baseman Sean Casey as his replacement, the offense is finally heating up with contributions from key players.
On Sunday, Anthony Rizzo crushed his first home run since May 20. The Yankees dugout went ballistic for the first baseman, giving him the silent treatment before mobbing him on the bench. Only 401 players had homered between May 20 and Rizzo's latest long ball on Sunday. Shohei Ohtani crushed 24 dingers during Rizzo's home run drought. So, yes, it was a long time coming and then some. And while one home run is hardly enough to say Rizzo is back, the 33-year-old has looked more like himself at the plate in recent days — fouling off pitches and collecting base hits. Has the mere sound of Judge taking batting practice rejuvenated Rizzo? (Kidding, but not entirely.)
Then, there's the sudden offensive outburst from DJ LeMahieu, who really might be back from the dead. LeMahieu played hero Saturday, hitting a go-ahead home run in the seventh inning that helped the Yankees beat the Royals. The struggling infielder has hit safely in 11 of his past 12 games, batting .311 (14-for-45) with five runs, three doubles, one homer, one RBI and three walks over that span. He has an .856 OPS over the past two weeks. The Yankees are at the point where any sign of production from the former batting champion is promising, and these past couple of weeks have certainly been encouraging.
Throw in Giancarlo Stanton's recent home run binge (six homers in his past 11 games, including two in the previous four). Throw in Gleyber Torres, who crushed a two-run home run in the first inning Sunday, continuing to be a bright spot in the lineup. Throw in Josh Donaldson's calf injury, which placed the spiraling third baseman on the 60-day IL and effectively ended his tenure with the team. Suddenly, everything is coming up Yankees.
It's been a swift turnaround that will have to continue beyond a comfortable series against the lowly Royals to prove genuine. After all, the Yankees are still only a few days removed from losing nine of 11 and some ugly optics in between. This past Wednesday, Rizzo, then still in the thick of his horrid slump, was spotted laughing in the dugout next to an irritated Kiner-Falefa mere minutes after the Yankees fell behind 4-0 to the Angels. Fans were understandably angry at Rizzo, the de-facto leader of the club while Judge is on the IL, for appearing bubbly and cheerful while the Yankees were in the midst of a four-game losing streak and getting swept by the Angels.
"It just looks terrible," Kiner-Falefa said. "Even though we're down 4-0, there's a chance that we can come back. Our biggest thing as an offense is knowing that we're one swing away. So I think we were just trying to stay loose. But at the same time, it's not really the time for that."
It's beyond time, of course, for the front office to address the club's roster construction, which includes holes at left field and third base. New York has an opportunity to improve those deficiencies before the Aug. 1 trade deadline with MLB Network's Jon Morosi reporting the Yankees' interest in Cubs outfielder Cody Bellinger. The former MVP would be an excellent fit with the Yankees, his powerful left-handed bat providing balance and a boost to a lackluster lineup and playing perfectly to Yankee Stadium's short right-field porch.
Nestor Cortes started a rehab assignment on Sunday with the Double-A Somerset Patriots. The southpaw has been sidelined since late May with a strained rotator cuff. Cortes threw 41 pitches and likely needs at least two more rehab outings before he's cleared to rejoin the rotation, which should put his return sometime in early August. Loáisiga, too, looked sharp on Sunday in his live bullpen session, eliciting a "looked like Lo in the playoffs" compliment from Boone. He should also be on track to return to the club by early August after undergoing surgery in May to remove a bone spur from his right elbow.
The Yankees are looking forward to seeing the rotation they initially envisioned finally come together. Cortes will join Gerrit Cole, Carlos Rodón, Luis Severino and Domingo German to create a New York starting five that would be dangerous if those arms are performing to their full potential.
The Yankees are beginning to turn it around at the right time. Despite the poor optics and lack of offense without Judge, New York has remained above .500 and is two games out of the wild card. Judge is on the mend, the offense is waking up, the rotation and bullpen will soon get stronger.
Things are starting to look up in the Bronx.
Deesha Thosar is an MLB writer for FOX Sports. She previously covered the Mets as a beat reporter for the New York Daily News. The daughter of Indian immigrants, Deesha grew up on Long Island and now lives in Queens. Follow her on Twitter at @DeeshaThosar.
FOLLOW
Follow your favorites to personalize your FOX Sports experience
---
MLB trending



MLB trade deadline rumors tracker: Latest on Giants, Phillies, Shohei Ohtani

Shohei Ohtani focused on making playoff push ahead of trade deadline

What would a Shohei Ohtani trade look like? We made proposals for 12 different teams




How John Smoltz thinks the Mets, Padres should approach MLB trade deadline

Angels vs. Pirates Prediction, Odds, Picks – July 22

Astros vs. Athletics Prediction, Odds, Picks – July 22




Padres vs. Tigers Prediction, Odds, Picks – July 22

Giants vs. Nationals Prediction, Odds, Picks – July 22

Diamondbacks vs. Reds Prediction, Odds, Picks – July 22
---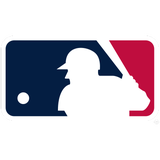 Get more from Major League Baseball Follow your favorites to get information about games, news and more
---