Aaron Nola struggled in 2023. He remains valuable, though — and will be paid as such

Jake Mintz
FOX Sports MLB Analyst
For 10 days in 2015, Aaron Nola and Cole Hamels shared a rotation.
Hamels, the only remaining pitcher from Philadelphia's bygone juggernaut days, was soon traded away for prospects. The Phillies then embarked on a long and dreary rebuild, with only Nola and the hope of a better tomorrow to keep them warm.
In the interim, the lanky Louisianan developed into one of the game's most reliable starting pitchers, a lock to make 30 starts and toss 180 innings. Thankfully, Philly's long-awaited return to relevance came in 2022, and Nola, the team's longest-tenured player, was still around. A link to the past, a contributor to the present.
But what now of the future?
With his free agency looming, the soft-spoken Nola spent a lot of 2023 dodging inquiries (understandably) about his contract status, opting to deploy phrases like "task at hand" and "focused on the present" instead. But now, November, and with it, the unknown, has arrived. For the first time in nearly a decade, Nola is no longer a Phillies employee.
In February of 2019, the Phillies inked the 2014 seventh-overall pick to a four-year, $45 million extension, a deal that very quickly looked like a comical underpay. But because Nola, now 31, debuted as a 22-year-old, he has reached free agency for the first time with a lot left in the tank. So now Nola has his chance to secure a large sack of cash. Unfortunately for Nola, there's a sturdy crop of starting pitchers on the market. Fortunately for Nola, he's one of the best.
[Shusterman: 2024 MLB free-agent rankings: Shohei Ohtani leads top 30]
The Player
Two simple characteristics make Nola an incredibly valuable pitcher: (1) He is good enough to start a postseason game, and (2) he is outrageously durable.
Let's begin with the latter.
Since 2018, nobody on earth has started more MLB games than Nola. Only Gerrit Cole has thrown more innings. Nola, Cole and José Berríos are the only pitchers to have tossed at least 170 innings in every full season since 2018.
In an era of truncated outings and ballooned bullpens, pitchers like Nola who can work deep are supremely rare. Nola was one of only 13 pitchers in 2023 who averaged at least six frames per start. That type of innings-muncher enables a team to save its middle-relief arms for other games. And throughout a 162-game season, that's a big deal.
But Nola is much more than a Jordan Lyles-style bulk sponge, as evidenced by his 3.65 ERA since the beginning of 2018. That's not at the Jacob deGrom, Blake Snell and Corbin Burnes levels of dominance, but it's well-above-average run prevention, especially for a pitcher with an average fastball velocity around 92.5 miles per hour.
He was very, very good in his first three postseason starts this October before an ill-timed stumble against Arizona in NLCS Game 6. But as a whole, Nola has proven himself a legitimate, dictionary-definition No. 2 starter. And while that's not as sexy as an "ace," it's plenty valuable in today's game.
The Contract Year
2023 was an odd season for Nola, whose higher-than-normal 4.46 ERA was the result of a new career high in home runs allowed (32). Dig in a bit deeper, and it becomes clear that his struggles with the long ball came primarily against left-handed hitters.
In 2022, Nola kept lefties at bay, restricting them to a paltry .200/.247/.310 with just eight homers. But 2023 was a different story. Left-handed bats hit .240/.291/.444 against Nola and ripped a whopping 16 homers. Twice the tater count in approximately the same number of matchups against lefties; that's a huge reason why Nola's overall numbers backed up in '23.
But why?
Some of it is bad luck. Anytime a pitcher's home-run rate doubles like that, misfortune is certainly a part of the story, especially when there's no decrease in fastball velocity. There was a lot of damage against Nola's four-seam fastball in the middle part of the season, even though there weren't any discernible changes to the speed or shape of the pitch. That means Nola's midyear struggles were likely about sequencing and command of the four-seamer. Not too much of a concern moving forward.
His overall profile — average velocity, great command, a deep arsenal of pitches — still points to a pitcher who should age well into his 30s. Still, his numbers against opposite-sided hitters are something to keep tabs on.
The Market
The Phillies want Nola back. General Manager Dave Dombrowski called it a "priority" during the club's end-of-season press conference. But desire and action are two different beasts.
Nola and his former employer discussed an extension this spring training but were reportedly canyons apart on price. Now that 29 other clubs are theoretically in the mix, that dollar figure is only going to rise.
The St. Louis Cardinals have emerged as an attractive landing spot for Nola. They're desperate for starting pitching, plan to contend and look to have around $45 million to spend this winter. But any team with eyes on October should have eyes on Nola. As the Rangers proved last month, one can never have too much starting pitching.
Nola's absolute financial floor figures to be the contract Kevin Gausman received two years ago at the same age (five years, $110 million). But the longtime Phillie has a much longer track record than Gausman did and has all the signs of a hurler that will age well. All that should warrant a sixth year, which would push Nola closer to the $150 million range.
Jake Mintz, the louder half of @CespedesBBQ is a baseball writer for FOX Sports. He played college baseball, poorly at first, then very well, very briefly. Jake lives in New York City where he coaches Little League and rides his bike, sometimes at the same time. Follow him on Twitter at @Jake_Mintz.
---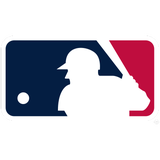 Get more from Major League Baseball Follow your favorites to get information about games, news and more
---