Anthony Richardson is more than his athleticism: 'He was going to absorb everything'

Ben Arthur
AFC South Reporter
Bill Roberts remembers one practice in particular. As he recalls, it was during Anthony Richardson's senior year of high school.
The Eastside (Gainesville, Fla.) High School football team had been in a seven-on-seven period. Richardson threw a pass that sailed incomplete. The intended receiver was supposed to bring the ball back, but the nearest defensive back kicked the ball and walked away.
That's when Richardson got angry. He told the defender to give him the ball, confronting him and getting in his face in the process.
Then Richardson went to the other side of the field. He started running sprints.
Roberts, walking over, asked Richardson what he was doing.
"I didn't handle that correctly," the young quarterback explained.
Roberts was still confused.
"I just need to pay the price," Richardson continued. "I shouldn't have done that."
So he took matters into his own hands — the way he saw fit.
"There was nothing wrong with what he did," said Roberts, Richardson's high school quarterbacks coach. "But in his eyes as a leader, he felt that he shouldn't have done that. So he punished himself and came back and had a great practice."
Richardson's self-punishment offers a peek into his mind — and the lengths that he'll go to become what he perceives as great.
While the Colts' No. 4 overall pick is a unicorn for his position — with a chiseled 6-foot-4, 244-pound frame, a rocket launcher for an arm and physical testing that indicated he was the most athletic quarterback in NFL Combine history — several people who know Richardson also lauded his mental makeup in conversations with FOX Sports.
It will be a critical component in transforming his inexperience and inconsistency at Florida into a quality NFL starter; to turning his tantalizing upside and rare physical abilities into the franchise quarterback Indianapolis has craved since Andrew Luck's stunning departure from football.
"For my position and the light that I'm in, I can't do the bare minimum," Richardson told reporters last month. "The team will not allow that. I will not allow that for myself. I know the GM, coach, owner definitely doesn't want that for me. It's just a matter of me just putting the work in. I'm not just doing it for show. I actually want to learn this information, know this information for the team. I don't want to get thrown out there and I'm lost and the team's like, 'what is he doing out there?'
"I just want to make sure I'm on point with everything."
Should Colts start rookie QB Anthony Richardson in Week 1 this season?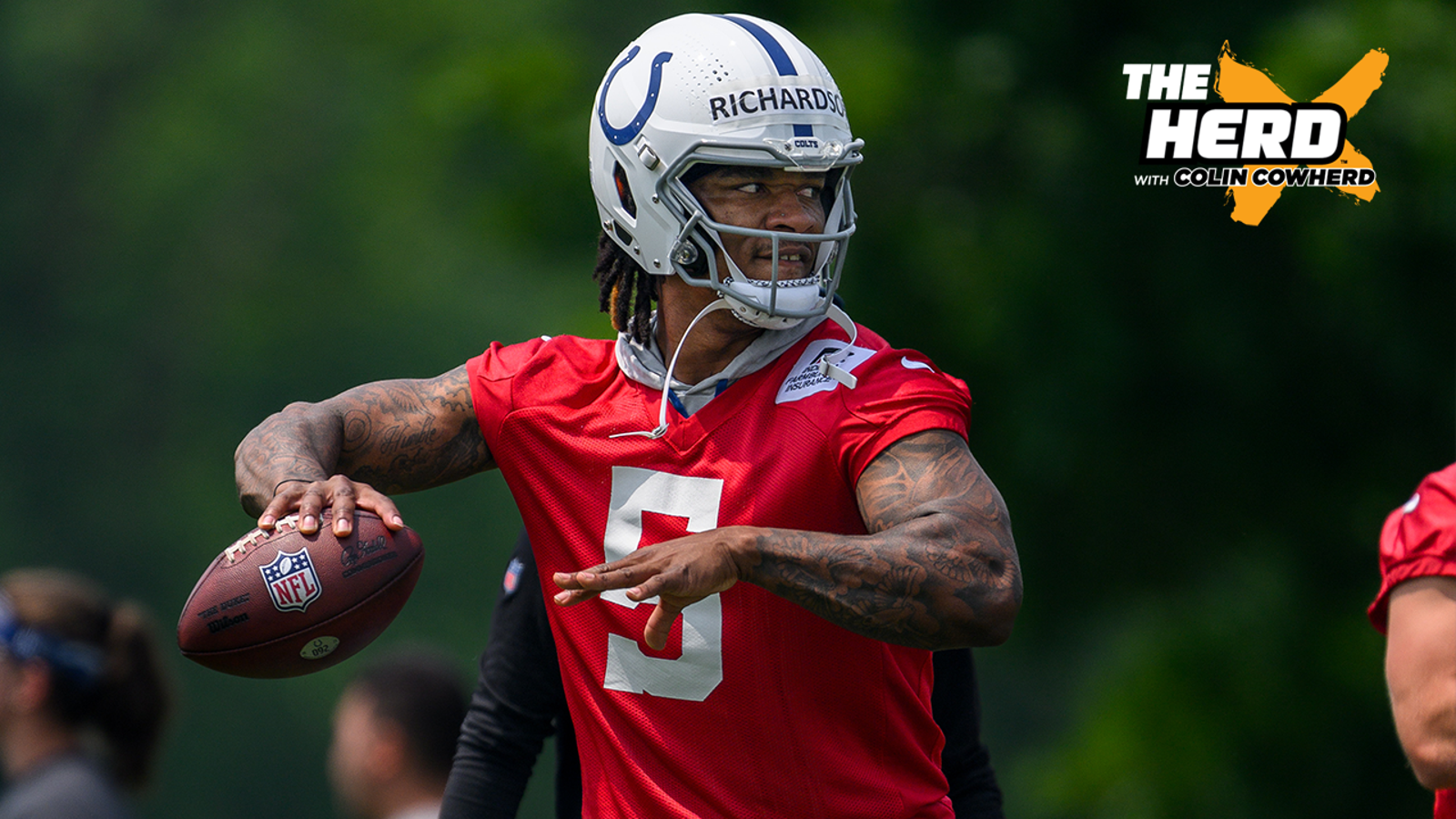 'He understands the layering effect'
Tom Gormely, a high-performance specialist, was among the team of folks working with Richardson in the pre-draft process through Jacksonville-based Six Points, a quarterback training facility founded by his longtime private coach Denny Thompson.
No one spent more time with Richardson than Gormely. They worked together for around six hours every weekday, with Gormely structuring the former Florida standout's training and medical program.
Gormely noticed how Richardson internalized information, seeming to grapple with it and feel it out thoroughly long before asking questions at times.
For instance, Richardson would be told that he was over-rotating through his pelvis and rolling out to his front foot on his throws, impacting his accuracy. He wouldn't say anything in response, just nodding to acknowledge the criticism. But then on the ensuing reps, he'd make a conscious effort to keep his foot on the ground. He'd run through dry reps before and after a throw, mirroring the correct motion.
And later on — maybe a week later, or just later that week — Richardson would be put through weight-room exercises that were related to the throwing motion he had been repping. That's when the questions will flow.
"He understands the layering effect," said Gormely. "He knows he has a huge arm. He understands how to generate a crazy amount of torque and velocity with his pelvis. He can run over you, jump over you. All that kind of stuff. But he was just as interested in becoming a really, really, efficient thrower of the football. (He) wanted to buy into patterning drills and (learn) 'what does it mean to deliver a ball with high levels of efficiency consistently? How do you want to deliver a ball where you're not overly focused on just generating a ton of torque with your arm, but instead throwing with your entire body? How do you throttle throws?'
"There's never a point in time where he felt like it was a waste of time," Gormely continued. "There was never a point in time where you didn't get his attention. There was never a point in time where he was just going through the motions. When he's there, he was going to work and he was going to absorb everything you're telling him to make sure he's doing it the correct way. He wants to know why he's doing everything, but not for a reason that's like 'Well, why am I doing that? I don't want to be doing that.' More like 'Why is this going to get me better? Ok, let me do it.'"
Is Anthony Richardson under the most pressure of any QB in the 2023 draft class?
Early in the pre-draft process, working on his drops, Richardson asked why the way he was being taught them was the best way. To this day, he'll call his high-school coach, Cedderrick Daniels, for help understanding defensive football, to know where defenders would drop in different coverages and why a pass should go to one spot over another.
Richardson went through his Florida film extensively with Will Hewlett, a private quarterback coach who spearheaded Richardson's draft prep. Richardson didn't show embarrassment over his mistakes. He willingly talked through the 'how' and the 'why' of the mishaps that weren't his own.
At Eastside, on the sideline between drives, he told the coaching staff what specifically he did wrong and apologized.
"I'm not going to say he was a coach, but he was smarter than the people that he was playing with," said Yohance Clark, the linebackers coach during Richardson's time at Eastside. "I think he was ahead of his time."
By his senior year of high school, Richardson was making play calls on his own. He had a lot of responsibility at the line of scrimmage for Florida, possessing a full understanding of protections and run-game checks, according to Hewlett.
Six Points put Richardson through teach-backs to prepare him for the pre-draft process and interviews. Here's how it worked: a quarterback from another program would put one of their plays on the whiteboard. Then it got erased. Next, some conversation would take place — general chatter about the play concept or something slightly off-topic — before the signal caller had to re-teach what he had just learned.
Richardson excelled at the exercise, showing an impressive ability to recall and communicate nuanced concepts.
"He just has a way of making you feel like, 'man, if you look up talent in the dictionary, that would be it,'" said Hewlett. "Not just with raw skills, but with finite things."
It falls in line with Richardson's eclectic personality. He studied to be a firefighter in high school. His favorite subject in school was math. He'll wear cowboy boots with sweatpants. He owns more than a dozen pairs of Crocs. He's passionate about cars and his preferences run the gamut. If something is being talked about that he's not familiar with, he'll ask questions.
He wants to know as much about the world as he possibly can.
"This broad spectrum of interests, which I think speaks to the complexity of his mind and his intelligence," said Hewlett. "He's thinking about things at a pretty high level and it just so happens that he loves football and he loves throwing a football."
'The game isn't always physical'
Clark wishes the world could see Richardson as an EMT or a firefighter for a couple of days, because of how much he cares for people.
In high school, Richardson jumped at opportunities to speak to youth athletes in Gainesville. He wanted the colleges recruiting him to go after his teammates too. Many of them came on his recruiting trips across the Southeast.
After games at Florida, it wasn't uncommon to find him signing autographs until 2 a.m. to make sure every child got one. He'd do backflips barefoot on the concrete for them, giving the kids an experience they'd never forget.
His care for others comes through in competition, too. As much as loves showing off his athleticism and putting on a show in workouts, he'd support the quarterbacks he was training with in the pre-draft process, according to Gormely. He rooted for them on each throw. He had a smile on his face. He'd even dance.
When he's smiling and dancing, he's at his most comfortable. And he's at his best when he's comfortable. That's what he showed the Colts glimmers of during the team's offseason program. In dancing to the rap music blaring through the speakers at the Indiana Farm Bureau Center, the Colts practice facility. In clapping for Gardner Minshew and Sam Ehlinger during their turns in the quarterback drills.
That doesn't mean finding comfort isn't still a work in progress in Indianapolis, though. It's about finding his routine. Remembering that he's a rookie and doesn't know everything. Finding success in the red zone, where in the NFL the margin for error is smaller, as are the windows.
The process is what he's always worked himself through. Like in high school, wanting to be good so badly that he got upset with himself for making mistakes. Needing the coaching staff to talk him down in those moments. Crying because he couldn't just step between the lines and make things right when the Eastside defense wasn't playing well or making mistakes. Learning that he didn't need to — he couldn't — put the pressure over the whole game on himself.
Roberts, his quarterbacks coach, remembers Eastside playing a rival one time. The opponent scored on a red-zone play.
Richardson grabbed Roberts' shoulders.
"Coach, we studied that!" Richardson exclaimed. "We were ready for it! How did we miss it? We knew they were going to do it!"
That was Richardson's mind at work — what he needs, what the Colts need, to pull his quarterback maturity to the level of his physical tools.
"The game isn't always physical," Richardson said last month. "Playing against pros, those guys are physically gifted as well. Everybody is running 4.4s, 4.5s, 4.6s. So just because I'm fast doesn't mean I can just run around people because they're fast as well. I just want to get mentally better every day and go out there and play quarterback and not just be a freak athlete that knows how to throw the ball far."
Ben Arthur is the AFC South reporter for FOX Sports. He previously worked for The Tennessean/USA TODAY Network, where he was the Titans beat writer for a year and a half. He covered the Seattle Seahawks for SeattlePI.com for three seasons (2018-20) prior to moving to Tennessee. You can follow Ben on Twitter at @benyarthur.
FOLLOW
Follow your favorites to personalize your FOX Sports experience
---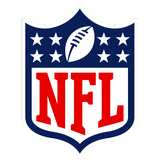 Get more from National Football League Follow your favorites to get information about games, news and more
---