AP preseason Top 25 poll reactions: LSU ranked too high? TCU too low?
When the Associated Press preseason Top 25 poll dropped Monday morning, it was no surprise to see Georgia, Michigan and Ohio State at the top of the rankings. The Bulldogs received 60 of 63 first-place votes in the poll, while Michigan got two and Ohio State got one.
All three teams made the College Football Playoff a season ago, and all three return an abundance of talent on both sides of the ball heading into the 2023 campaign.
But what about the fourth team from last season's College Football Playoff?
Despite a historic 2022 campaign, which included a 9-0 conference record, a spot in the Big 12 title game, and a run to the College Football Playoff where they defeated Michigan in the Fiesta Bowl, the TCU Horned Frogs checked in at No. 17 in the AP Top 25 poll, which left FOX Sports college football analyst RJ Young puzzled.
"Does nobody care what you did last year?" Young asked on a recent episode of his podcast, "The Number One College Football Show." "You made the College Football Playoff. You beat 13-0 Big Ten champion Michigan in the Fiesta Bowl. And all anybody wants to talk about is you taking the worst bowl loss in history to a vaunted Georgia football team."
Young shared his thoughts on the recently-released AP Poll, which he believes "mostly checks out based on last year's performances."
However, there were several points Young touched on, while explaining how his preseason top 25 rankings — which were released last week — differed from the AP poll.
Here are five programs Young focused in on:
AP Preseason Top 25: Is the AP disrespecting the Big 12?
FOX Sports' RJ Young reacts to the AP Top 25 preseason poll and compares the AP's top 25 to his own.
LSU Tigers
AP Top 25 ranking: 5
Young's Top 25 ranking: 14
Young's take: "LSU has some stuff to prove for me. It's not just that you lost the SEC Championship Game by 20, they also got beat 40-13 by Tennessee. They escaped a mediocre Arkansas team. If you're gonna be a top-five football team as the AP has them here, I'm gonna need you to win that football game the way Tennessee beat up on you. You should leave no doubt."
Utah Utes
AP Top 25 ranking: 14
Young's Top 25 ranking: 9
Young's take: "Utah was ranked No. 7 in the 2022 AP preseason poll after winning the Pac-12 title. They finished with the Pac-12 Championship and finished at No. 10 in the same AP poll. Yikes. Then you go into this year, after once again, winning the Pac-12 Championship, they beat mighty USC twice, and they're ranked No. 14 in the preseason AP poll. I'm thinking, if you're Utah, you can't get no respect. You're gonna have to go out and get it.
"They're gonna be nice in the trenches. They're gonna get after people. I think Utah is gonna surprise AP voters this year because they did it the year before, and the year before that. At some point, you're gonna have to give Utah their flowers."
Kansas State Wildcats
AP Top 25 ranking: 16
Young's Top 25 ranking: 18
Young's take: "I think it's interesting that Kansas State won the Big 12 Championship last year and the best they can do in the AP poll is No. 16. I don't know how to take that if I'm a Kansas State Wildcat. I understand they lost Deuce Vaughn, but Will Howard is their guy. Will Howard has the best chance of leading the Kansas State Wildcats to the Big 12 Championship since the last great Kansas State QB, which is his offensive coordinator Collin Klein. Will Howard has that sort of talent. He's 6-foot-5, he's 240 pounds, he's got an arm cannon, he can run, and he's not afraid of contact. He's basically the prototypical North Dakota State QB that Chris Klieman loved to have."
TCU Horned Frogs
AP Top 25 ranking: 17
Young's Top 25 ranking: 15
Young's take: "You were the cardiac kids in 2022, there's no getting around that, but you got into the playoff. And you acquitted yourselves there. At the very least, you could have expected them to make you a top-12 team.
"Yes, you lost Max Duggan, Kendre Miller and Quentin Johnston, but you added a lot. Chandler Morris was the best quarterback on campus at TCU. … That's not my opinion, that's Sonny Dykes' opinion. He started him. You got dudes at wide receiver like JoJo Earle to replace Quentin Johnston. You got a dude that I've loved for five years in Trey Sanders. I think he's the most talented guy that they've had at tailback since Zach Evans. I think they're gonna be good at defense because Joe Gillespie is their defensive coordinator. That dude is lethal in that 3-3-5.
"I expect them to take this No. 17, wear it on the chest, and see if they can't get back to the Big 12 Championship."
Oklahoma Sooners
AP Top 25 ranking: 20
Young's Top 25 ranking: 24
Young's take: "They're here at No. 20. They overhauled in the transfer portal. I'm there for that. I'm hard on the team. I'm a little bit lower on Oklahoma than the AP is, though I think it's a top-25 program. Now, you gotta show it because at Oklahoma, last year is not the standard … 6-7 has never been the standard at Oklahoma. The standard is winning and winning a lot. They didn't reach the standard."
---
COLLEGE FOOTBALL trending
---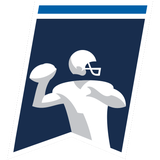 Get more from College Football Follow your favorites to get information about games, news and more
---