For reasons the Astros can't seem to explain, their volatile offense finds a different gear on the road. And Arlington, in particular, looks like their sanctuary.
After dropping both games at Minute Maid Park to start the American League Championship Series, an Astros team that finished 51-30 on the road and 39-42 at home during the regular season kept those reverse splits going Wednesday night, scoring twice as many runs in an 8-5 Game 3 win over Texas at Globe Life Field as it had in its first two games of the series combined.
In front of a record Rangers crowd, the scene was all too familiar.
Last month, the Astros outscored the Rangers by 29 runs in a three-game sweep at Globe Life Field that included José Altuve's only two multi-homer performances of the year. On Wednesday, the Astros' leadoff hitter was at it again.
Altuve entered the night 4-for-26 with no extra-base hits against Max Scherzer, but that changed when he turned on an elevated two-strike fastball for the 25th home run of his postseason career. Including the postseason, 15 of Altuve's 19 home runs this year have come on fastballs. Eight of those 19 homers — three more than he had at Minute Maid Park — have come at Globe Life Field.
He finished the night 2-for-5, but the damage could've been far greater if either of the two other deep drives Altuve sent to the warning track would've gone out — both would have been homers in at least a dozen other parks.
It was an emphatic response from the Houston catalyst, who was hitless in the previous three games.
"He comes to play every day," Astros manager Dusty Baker said. "And you see him look bad on one at-bat and he'll pop you the next at-bat. This guy is one of the best playoff players of all time."
No one epitomizes the Astros' vast splits this year quite like Altuve, who had a 1.035 OPS on the road and a .779 mark at home. But while his case is extreme, a similar phenomenon permeates the rest of a Houston offense that ranked 15th overall in runs scored at home this year but led the American League in runs, homers and every slash line category on the road.
Jose Altuve smashes solo home run to extend Astros' lead over Rangers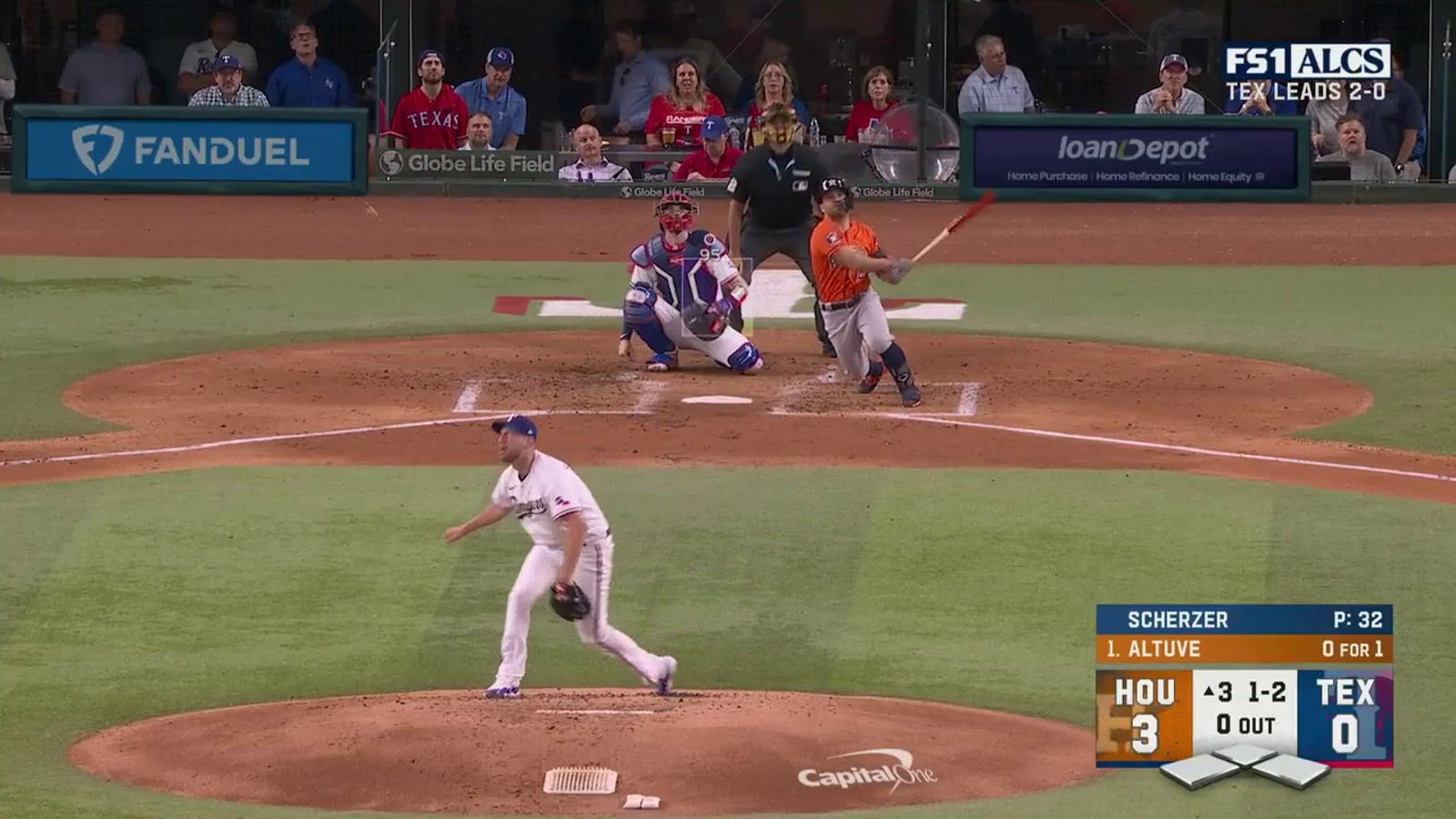 That difference has continued into the postseason, where the Astros are 1-3 at home and 3-0 on the road.
"It's the strangest thing I've ever seen," Baker said.
While they don't seem to have an answer for the discrepancy, playing on the road does give the Astros the chance to strike first. When they do, they tend to thrive.
The Astros were 64-22 in the regular season when they scored first this season. They also took the lead first in 35 of their 50 road wins, which they did again Wednesday while exploiting some rusty command from Scherzer, who was making his first start since Sept. 12.
They jumped on his fastball, the pitch responsible for Altuve's homer, a two-run single from Martin Maldonado and an RBI single from Mauricio Dubon, another member of the Astros lineup with perplexingly better numbers on the road (.781 OPS) than at home (.648) this year.
Astros' Martín Maldonado rakes in two-run double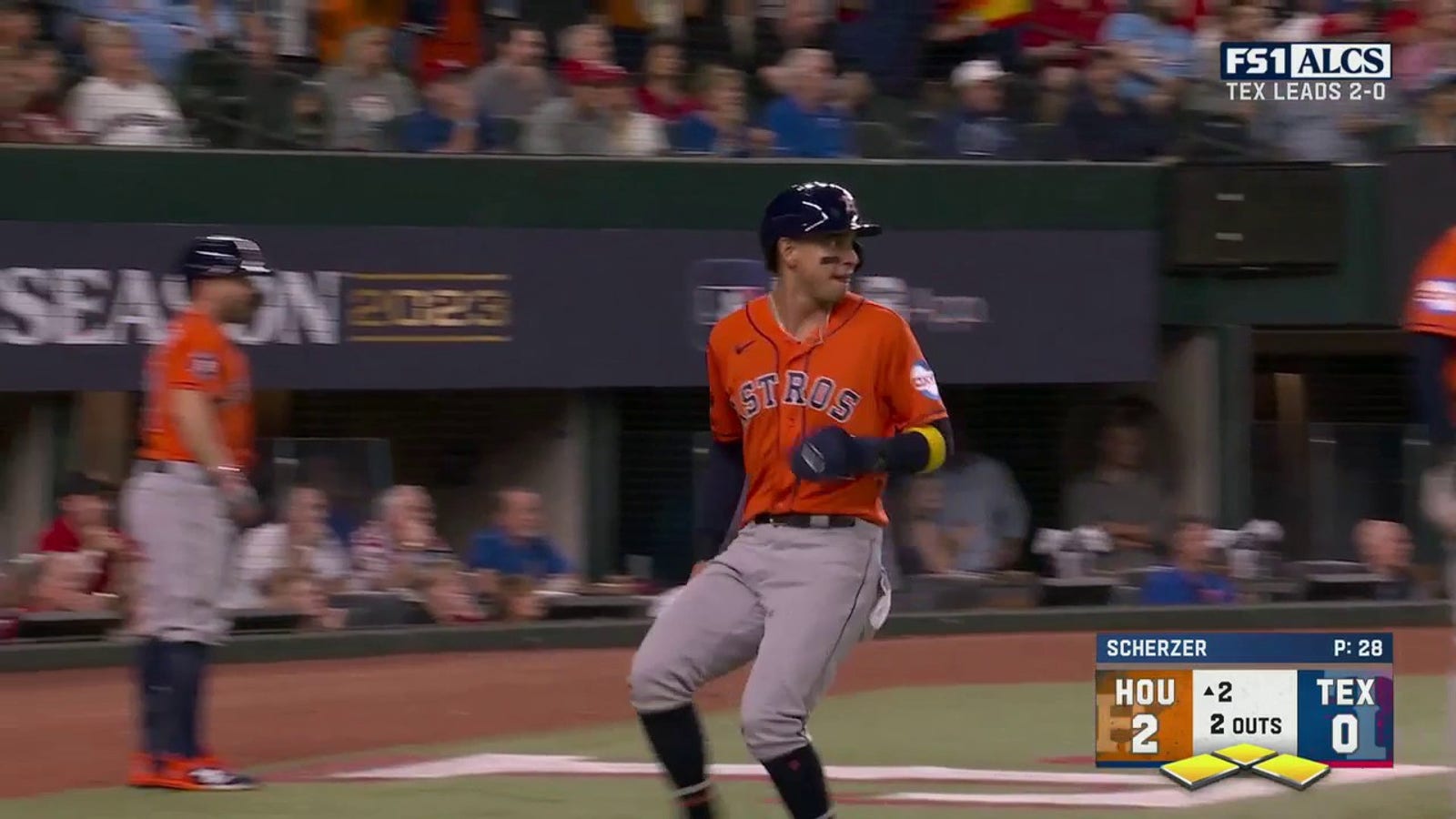 The win was the Astros' seventh in eight games at Globe Life Field this year, including their sixth straight. They've outscored the Rangers by 35 runs in those six games — a difficult feat, considering the Rangers had the second-best home record in the American League this season (50-31), trailing only the Rays (53-28).
Houston tallied 12 hits in Game 3 — more than it had in Games 1 and 2 combined — to record its 17th victory in its past 20 road games. That stretch dates back to the end of the regular season, which ended with four straight road wins that allowed the Astros to steal the division from the Rangers on the final day of the season.
On Wednesday, their road success was crucial again, preventing Texas from taking a 3-0 series lead while handing their AL West rival its first loss of the postseason. The next two games, of course, will also be in Arlington (Game 4 is Thursday at 8:03 p.m. ET on FS1).
The Astros still remain at a disadvantage. Teams that win Game 3 after falling behind 2-0 in a seven-game series have come back to win the series just 26% of the time. But they provided a reminder of what their offense can do when Altuve is clicking and when they play at Globe Life Field, where they've broken out all year.
"I don't really have an answer for that right now, but what I can tell you is it's a big win for us," Altuve said of Houston's hitting exploits in Arlington. "It was a must-win for us, we had no choice. We had to win this one."
Rowan Kavner covers the Dodgers and MLB as a whole for FOX Sports. He previously was the Dodgers' editor of digital and print publications. Follow him on Twitter at @RowanKavner.
---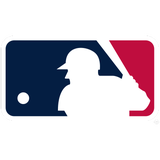 Get more from Major League Baseball Follow your favorites to get information about games, news and more
---