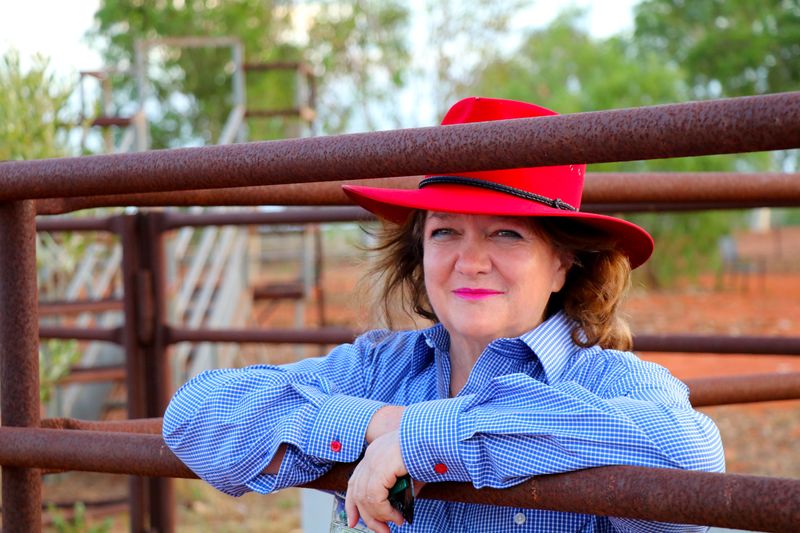 © Reuters. Gina Rinehart poses in Western Australia in this undated handout photo obtained January 23, 2018. Hancock Prospecting/Handout via REUTERS/File photo
By Scott Murdoch and Lewis Jackson
(Reuters) -Australian billionaire Gina Rinehart is a step closer to being able to block Albemarle (NYSE:)'s $4.3 billion proposed takeover of Liontown Resources (ASX:) after increasing her stake again in the lithium miner.
Australia's richest person raised her stake to 16.7%, becoming Liontown's largest shareholder, her company Hancock Prospecting said on Friday.
Rinehart has not said publicly whether she supports or opposes the takeover bid but has steadily built a position in Liontown since early September when Albemarle, the world's biggest lithium producer, was granted access to Liontown's books after revising a takeover proposal.
Liontown declined to comment, while Albemarle did not immediately respond to a request for comment.
Albermarle's bid, made through a scheme of arrangement, requires 75% support from Liontown investors. A stake of between 15 and 20% can often become a blocking stake depending on investor turnout on the day of the shareholder meeting.
Hancock said it had no plans to nominate directors at Liontown's upcoming annual general meeting in November but remained open to doing so in the future, especially "if its strategic stake continues to increase towards 19.9%," the company said in a statement.
"Hancock welcomes the opportunity to participate in the Kathleen Valley project as a shareholder, and have an influence on the company's overall future direction – including where decisions are to be made by shareholders," the company added.
Liontown's Kathleen Valley lithium project in Western Australia is regarded as one of the world's most promising lithium deposits and the developer has already agreed to supply U.S. car giant Ford (NYSE:) with the battery raw material.
Hancock will have to declare its intention for its investment in Liontown if its stake goes above 19.9%.
($1 = 1.5716 Australian dollars)