Baker Mayfield giving upstart Bucs confidence: 'The guys love to play for him'

Greg Auman
NFC South Reporter
Four weeks into the 2023 season, the Buccaneers are one of the true surprises of the NFL, with outside expectations not nearly what they used to be in Tampa Bay.
The same, of course, could be said for Baker Mayfield.
If most of the football world had written off the Bucs after Tom Brady's retirement, at least as many had given up on Mayfield, who was on his fourth team in less than a year when he signed with Tampa Bay in March. This was a one-year, $4 million contract — what they call a prove-it deal, making less than some NFL backups.
How has Mayfield responded? He has led the Bucs to a 3-1 record, including road wins at the Vikings and Saints. He's thrown for seven touchdowns against only two interceptions, and he's won over a new team in this first month.
"Baker's tough," coach Todd Bowles said Monday ahead of the team's bye week, which should help several defensive players recover from injuries. "He's gritty. He's a very smart football player. He's a competitor. He's been like that his whole life. It hasn't changed. He has a lot to prove, and he's having fun out there. He understands the offense, he's using every piece that we give him and he's having a good time."
That starts with winning. Mayfield went 3-7 in his last 10 starts with the Browns in 2021, then went 1-5 with the Panthers and 1-3 with the Rams last year. But now he's 3-1, and he has the Bucs alone atop the NFC South standings. It's hard to imagine a team having more confidence without Brady, but the Bucs believe in themselves, in a way few outside their building did before the season.
"Three in a row," receiver Chris Godwin said to linebacker Devin White on the sidelines Sunday, talking about the potential for three straight division titles. "You feel me? They love to talk all that big [talk]. They said Tom's not here. Whatever. You feel me? They think they can just run it. This damn division still goes through us, bro."
Mayfield has never been short on confidence. A Heisman Trophy winner at Oklahoma, the No. 1 overall pick in the 2018 draft, he took the Browns to their first playoff win in 26 years in 2021. He was limited by a shoulder injury and then cast aside when the Browns acquired Deshaun Watson. After Mayfield struggled with Carolina and Los Angeles, the Bucs gave him a chance to reset himself, to establish himself as an NFL starter, to start winning again.
"Everybody is on the same page," Mayfield said Sunday after throwing three touchdowns in a 26-9 win over the Saints. "Everybody is doing their job. It comes down to little details when you're playing against a good team like that. … Now the narrative is going to flip. We have to keep that mindset, even more so. We've known all along what we have in the building. We have been saying that since the offseason. We just have to keep getting better and better."
Baker Mayfield to doubters: "The narrative is going to flip"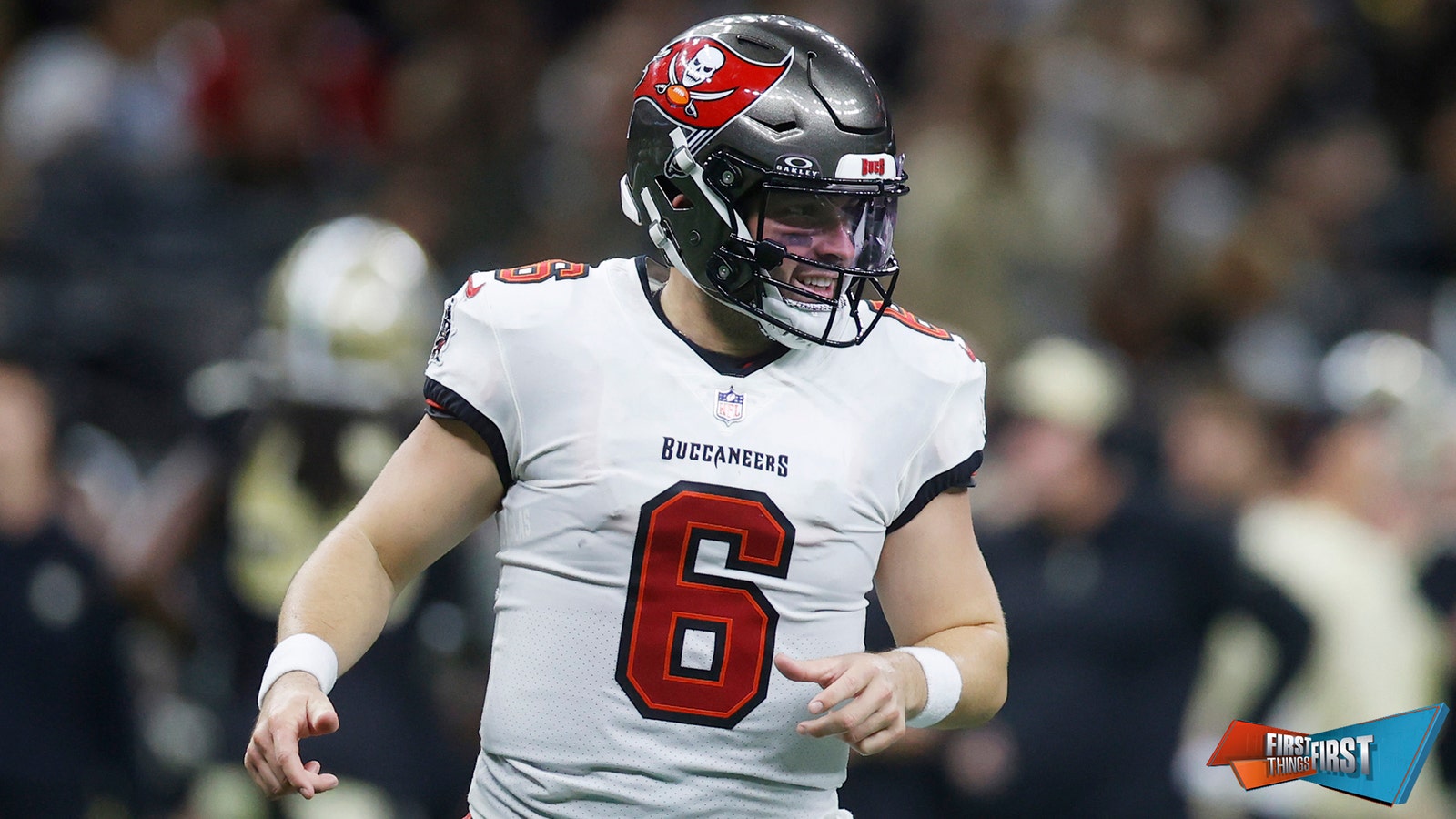 Mayfield's contract includes $4.5 million in incentives, all deemed "not likely to be earned" so as to not count immediately against the Bucs' extremely limited salary this offseason. He can earn an extra $250,000 each for playing in 55%, 66%, 75% and 85% of the team's offensive snaps — and that doubles if the Bucs make the playoffs. There are also statistical incentives, earning $300,000 each if he places in the top 10 in the NFL or top five in the NFC in passing yards, passing touchdowns, passer rating, completion percentage or yards per attempt. Right now, he's on course to cash in on three of those five for nearly another million.
Being able to keep his turnovers in check has never been a strength for Mayfield, but he has just two turnovers in four games, which has helped the Bucs rank second in the NFL in turnover margin. They're at plus-7, behind only the Cowboys, and they're tied for the second-most takeaways defensively, both sides contributing to their success.
Mayfield has won not only with his arm, but his legs as well, reminding the Bucs the value of a mobile quarterback. Brady wasn't a runner in his prime, so there were no expectations of him taking off in his mid-40s in Tampa. Mayfield has been fearless, scrambling for key first downs in close wins. He already has as many runs of 7-plus yards in four games (five) as Brady had in his 57 games over three seasons with the Bucs.
Like Brady, Mayfield is self-deprecating even in victory. Asked Sunday if he was offended that opposing defenses weren't accounting for his running ability, leaving him lanes to run for yardage and first downs, he was blunt.
"No, I don't take it personally," he said. "I'm not the athlete that our skill players are. I know better than that."
When Mayfield signed with the Bucs, the best reasonable scenario was for him to get back to the form he showed in his best season in Cleveland, in 2020 when he went 11-5, throwing for 26 touchdowns against only eight interceptions. Through four games, he has the exact same 7-2 touchdown-to-interception ratio as he did in 2020, and he has thrown for more yards (882-729) and is completing 69.6% of his passes, compared to 62.6% in 2020.
He has found a team that believes in him, an offense that suits his strengths, and he's connected with not just his biggest stars, but all of his teammates. On the Bucs' first touchdown drive Sunday, Mayfield completed passes to seven different Bucs: running back Ke'Shawn Vaughn, receivers Godwin, Mike Evans, Rakim Jarrett and Deven Thompkins, running back Rachaad White and tight end Cade Otton.
"He played a heck of a ballgame," Bowles said after Sunday's win. "Baker is tough. He fits in here. He understands this offense very well. The guys love to play for him. He works for us."
[Do you want more great stories delivered right to you? Here's how you can create or log in to your FOX Sports account, follow your favorite leagues, teams and players and receive a personalized newsletter in your inbox daily.]
The Bucs are alone atop the NFC South standings, and Mayfield has thrown for as many touchdowns as the division's other three starting quarterbacks combined. The road ahead isn't easy — of 13 remaining games, the only ones against teams with losing records right now are the two against Carolina — but for now, Tampa Bay has a week to rest and recover, and enjoy a 3-1 start.
"An early bye, it's going to be a grind down the stretch for us, but looking at how we are injury-wise, it's coming at a good time," Mayfield said Sunday. "Momentum-wise, having a good division win against a good, physical opponent, this couldn't have come at a better time for us."
Greg Auman is FOX Sports' NFC South reporter, covering the Buccaneers, Falcons, Panthers and Saints. He is in his 10th season covering the Bucs and the NFL full-time, having spent time at the Tampa Bay Times and The Athletic. You can follow him on Twitter at @gregauman.
---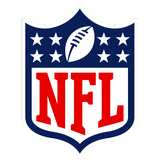 Get more from National Football League Follow your favorites to get information about games, news and more
---