Big East media day: Rick Pitino's vision, Ed Cooley's big move, UConn disrespected?

John Fanta
College Basketball Broadcaster and Reporter
Xavier coach Sean Miller walked up to the set of the Big East media day live show from the floor of Madison Square Garden and took his seat next to me.
Before we went live for our segment, Miller had a second to breathe, looking around the room.
"Is it just me, or is this a huge crowd for this event? Bigger than others?" Miller asked.
I told him what had been said earlier in the day: Big East media day saw a record number of people in attendance for the event at MSG, drawing hundreds of press members, TV talent and representatives from schools, college athletics and agencies.
Without hesitation, Miller responded: "The Rick Pitino Effect."
The 71-year-old New Yorker donned a crisp gray suit as he strolled into the place he called home while he was a Knicks assistant from 1983-85, then head coach from 1987-89. To say it was a packed house for the Hall of Famer, who was officially named the 22nd head coach of St. John's men's basketball program this past March, would be quite an understatement.
For a man who said four weeks ago that he would jump into the East River and end his career if he didn't lead the Red Storm to a national championship in his tenure, the media was not going to miss holding off on another potentially wild one-liner.
"This is my third time being back in the Big East," Pitino noted when thinking about rejoining the conference as one of the league's coaches. "I'll never forget taking over at Providence (in 1985) and Dave Gavitt got me two tickets to a place – I think it was called Rupp Arena (humor) – and watching Villanova beat Georgetown from midcourt. I saw one of the great games of all time. Two years later, we had Providence in the Final Four. Then in 1989, P.J. Carlesimo had Seton Hall in the title game. And then I go to Louisville, and you'd never expect to be in the Big East in Louisville, Kentucky, but sure enough, we were. And now, being back full cycle here in New York at St. John's, and not having to move … it's awesome."
As for Pitino's vision for where the program stands after he turned over the roster and brought in 14 new players this offseason:
"I had two goals entering the summer: to make them understand what it takes to win and how hard it is, how much energy it takes," Pitino said. "The second thing was I wanted to have fun doing it. Because if it's not fun, with 14 new players, then you can't turn it around. We've had a lot of fun together. They're working extremely hard. We're a long way from where I want us to be. But when you recruit players that come from offensive backgrounds, it's very difficult getting them to understand defense."
Pitino said Penn transfer Jordan Dingle (23.4 PPG last year) and Harvard transfer Chris Ledlum (18.8 PPG, 8.5 RPG) are "two good offensive players who were well-coached, but they don't guard anybody." As for returning big man Joel Soriano, who was named second-team All-Big East last season, Pitino added, "the next time he gets in his defensive stance will be the first time."
"All these guys are very good offensive basketball players, but if they want to win, they have to play defense," Pitino said. "That's why Connecticut won the national championship. All great teams play great defense. You need to play great defense as a common denominator."
Pitino saying that about Soriano, a preseason first-team All-Big East selection, is certainly revealing of the culture and work ethic he is attempting to implement. The head coach later unveiled that until a week ago, Soriano, a 6-foot-11 senior who was second in the country in double-doubles last year, was not even a starter in Red Storm practices. The way Pitino aims to get the most out of his players, even high-impact standouts like Soriano, was made evident at media day.
The hard-nosed style that Pitino wants to implement in his hometown is matched in intensity by the pride he has in trying to turn around a program that has not won an NCAA Tournament game since 2000. When asked what it would mean to get St. John's basketball back to where it once was under Lou Carnesecca in the 1980s, Pitino had the following to say:
"It would be tremendous. I go back to the late '50s and early '60s rooting for St. John's. I've coached at camps when Shaheen Holloway and Sean Miller were great young players in this league, as well as Danny Hurley. So many of them have become great coaches that I'm going to go against.
"To bring back a place that Louie built into something special. Louie still comes to our practices. He came to our double-overtime game against Rutgers and stayed every second. Then, he called me the next day to give me insight into the game. Louie was the most humble, best coach that the Big East has ever had. He had the total package of humility, hard work and winning abilities. Everybody loves Louie in this city. To take over a job and build it back up to the way he had it would be something special."
Here are five other takeaways from Big East media day:
Reigning national champions disrespected? UConn picked third in Big East with no preseason first-team selections.
How many times could you ever say that the reigning national champion was selected to finish third in a conference preseason poll at the ensuing media day? That was the case for the five-time national champion Connecticut Huskies, who were picked third and did not garner a first-team all-conference selection. Sophomore center Donovan Clingan, who was named a FOX Sports Preseason All-American earlier this week, was placed on the all-conference preseason second team.
"It's all a bunch of s— so it doesn't matter," Dan Hurley said when asked about preseason recognition. "Jordan Hawkins was not picked on an all-conference preseason team last year, and he led us to a dominant run and was a lottery pick. Some of the stuff, I get it this year more than other years. When you look at the all-conference teams, really good players didn't make one of the first two teams. As for the order of finish, we have three teams ranked in the top eight of the AP Poll. We have three, maybe four national championship contenders this year, so that's what we're dealing with."
The Huskies will be headlined by Clingan, Alex Karaban and point guard Tristen Newton, as well as Preseason Big East Freshman of the Year Stephon Castle and sharpshooting Rutgers transfer Cam Spencer.
"Storrs, Connecticut is the basketball capital of the world," Hurley said. "We'll come into a season with a chip on our shoulder, or two chips, and that's why I think this program is as successful as it's been. We don't carry complacency."
New and improved Villanova can have a "special" bounce-back season
After Villanova missed the NCAA Tournament for the first time since 2012, Kyle Neptune and his staff brought in as many transfers as Jay Wright did in 10 years combined, signaling a new age for the Wildcats in attempting to turn it around quickly and stay on the map as one of college basketball's top programs.
With Justin Moore and Eric Dixon back to lead the way, and Tyler Burton (Richmond), TJ Bamba (Washington State), Hakim Hart (Maryland), and Lance Ware (Kentucky) entering the program from the portal, Neptune was asked how all the role definition is happening on the Main Line.
"All of our guys have the common goal: to be the best team we can possibly be by the end of the season," Neptune said. "They've all bought into that. They all want to be a part of something special."
As for who could end up being an X-factor for the Wildcats, who were picked to finish fourth in the Big East preseason poll, the 38-year-old Neptune said sophomore point guard Mark Armstrong is a name to watch.
"He had an incredible summer of growth for us," Neptune said of Armstrong, who was part of USA Basketball's U19 World Cup team in June and was one of the squad's leaders, averaging more than 12 points per game. "You saw it in glimpses last year. … We're looking forward to seeing a lot more of that this year. I think he's added a lot of work on his jump shot, his decision-making, and he's gotten bigger and stronger. We're really excited for him this year."
Ed Cooley: "I'll always love Providence College. It was really, really hard to leave. But change was in the air."
Among a sea of storylines inside The Garden, there was also the dynamic of Georgetown and Providence with 54-year-old Ed Cooley leaving the Friars for the Hoyas during the offseason in the conference's most stunning coaching move in league history.
On Tuesday morning, Cooley and new Providence head coach Kim English could be seen catching up and talking casually as Big East commissioner Val Ackerman delivered opening remarks. English has joked before that he's the only one left in Cooley's hometown that still likes him, as tension will always be present between the ex-Friars coach and the Providence community.
"I can feel the anger and I get it," Cooley said of the Friar community and fan base. "But in our world, change is OK. I don't think we should be villainized or victimized. Change is OK. But I'll always be from the state of Rhode Island. I'll always be a kid from Providence, and I'll always cheer for Providence College.
"If I'm ever fortunate enough to get to a Hall of Fame level, it will be an easy decision of what I go in as. Providence College gave me an incredible opportunity. I totally understand the anger from fans, and I'll internalize that, but until all of them sit in my seat and understand how important change is, I can go to bed at night knowing that."
It will be one of the most anticipated games in college basketball this season when Cooley brings his Hoyas up to Rhode Island for his return game to Providence on Jan. 27 (12:30 p.m. ET on FOX). The current secondary market ticket price, according to StubHub, is $337.
"I understand what's coming my way," Cooley said when asked about the game.
I don't know if anybody truly understands what that day will be like at Amica Mutual Pavilion, which is already a wild atmosphere on any Big East Saturday.
Marquette picked at the top, Golden Eagles take pride in being "different"
Coming off a 29-win season in which the program won the Big East Tournament for the first time after claiming the conference regular-season championship for the first time in a decade, Marquette is reloaded and was properly named the preseason favorite in the league on Tuesday. Outside of Dallas Mavericks first-round pick Olivier-Maxence Prosper, Shaka Smart has his entire team back while bringing in a top-30 recruiting class. The Golden Eagles have unbelievable roster continuity in an era where there were nearly 2,000 transfers in the offseason.
"We do things a little bit differently," Smart said. "We truly believe in getting to know guys in their sophomore and junior year of high school, building relationships with kids and parents, so that when they get to our program, we truly know each other.
"Not to comment on what anyone else does, because we do things that way, we're never going to recruit a transfer to stunt the growth of our young players. I think our guys appreciate that. Our mentality is, 'Man, we want guys that want to play college basketball to want to be at Marquette.' The offseason was about continuing to grow relationships and to help our guys understand that this is the core of who we are … let's build on it."
What makes Creighton potentially better than last year? A better fit at point guard.
When the Bluejays lost Ryan Nembhard to Gonzaga in the transfer portal, and then Arthur Kaluma to Kansas State, it raised concerns about the Jays following up their Elite Eight season. But, Greg McDermott and his staff found a 23-year-old point guard who was a first-team All-Mountain West selection. Utah State transfer Steven Ashworth averaged 16.2 points and 4.5 assists per game last season and will look to set up elite shotmakers Baylor Scheierman and Trey Alexander. What does McDermott view as the main difference between Ashworth and Nembhard?
"The biggest difference is Ryan was a point guard his whole life, and when he didn't have the ball, he was always trying to work his way back to get the ball," McDermott said. "Ashworth understands that when he gives up the ball and gets away, he may get it back, or he may not. He will let those guys do what they need to do. I think his ability to get off the ball is a little bit more natural than Ryan Nembhard, who had played point guard his whole life."
As for how McDermott processes expectations following the program's first Elite Eight appearance since 1941 and second all time, the Creighton head coach said it all goes back to the Big East.
"Our focus has always been about the Big East and the gauntlet of it," McDermott said. "It's about combating all the different high-level coaches and styles to try to maneuver your way to the Big East Tournament. You hope when you do get there and into March, that you just don't lay an egg. The focus is on the Big East, though, because if you're ready to face all of the different styles in our league, you'll be ready in March."
That's what led the Jays to being just a possession – or whistle – away from a Final Four after losing to San Diego State in heartbreaking fashion, something McDermott said he reminds his players of daily when it comes to focusing on each and every trip down the floor.
Big East news: Conference in talks with Madison Square Garden
Big East commissioner Val Ackerman did announce on Tuesday that the conference is actively engaging in talks with Joel Fisher, the Executive Vice President of Marquee Events and Operations at Madison Square Garden, along with his team, for a potential contract extension through 2032 of the league's tournament.
The current contract for the Big East Tournament runs through 2028. It is college basketball's longest running conference postseason tournament held at the same venue. This is not unexpected news, but in the midst of other conferences trying to pursue New York City for marquee college hoops events, it's huge for the Big East to keep its hold on The Garden during championship week.
John Fanta is a national college basketball broadcaster and writer for FOX Sports. He covers the sport in a variety of capacities, from calling games on FS1 to serving as lead host on the BIG EAST Digital Network to providing commentary on The Field of 68 Media Network. Follow him on Twitter @John_Fanta.
FOLLOW
Follow your favorites to personalize your FOX Sports experience
---
COLLEGE BASKETBALL trending
---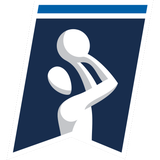 Get more from College Basketball Follow your favorites to get information about games, news and more
---