Big Noon Live Tailgate: Everything to know ahead of USC vs. Colorado

RJ Young
FOX Sports National College Football Analyst
This week's "Big Noon Kickoff" game features a great matchup between high-profile Pac-12 coaches, as Lincoln Riley guides his No. 8 USC Trojans into Boulder to take on Deion Sanders' Colorado Buffaloes.
The BNK crew will be there with comprehensive coverage on Saturday, starting with the pregame show starting at 10 a.m. ET, followed by the game itself at noon.
HOW TO WATCH 'BIG NOON KICKOFF' THIS SATURDAY
10 a.m.-Noon ET: "Big Noon Kickoff" pregame show on FOX
Noon ET: USC at Colorado on FOX and the FOX Sports app
But in addition to all of that, we have a special treat this week — a live tailgate watch party during the game.
I'll be joined by former USC quarterback Cody Kessler and former Colorado running back Phillip Lindsay, who will share stories from their playing days and provide live analysis through the entire game.
Kessler was a three-year starter for the Trojans, passing for 10,339 yards and 88 touchdowns before being drafted by the Cleveland Browns in 2016. Lindsay led Colorado in rushing in both 2016 (1,252 yards) and 2017 (1,474 yards). He started 33 games across five NFL seasons, primarily for his hometown Denver Broncos.
Check out our in-depth setup for the day below, which includes a Q&A session with Kessler and Lindsay, some pregame reading to help you prep for the game, and more!
Then return on Saturday morning for wall-to-wall coverage of the game, with live in-game analysis from myself, Young and Lindsay!
No. 8 USC (4-0) at Colorado (3-1)
PREGAME Q&A
What do you think of what Deion Sanders has accomplished so far at Colorado?
Phillip Lindsay: What Coach Prime has done, nobody has ever seen in college football, and definitely not here in Colorado. The Prime Effect is definitely for real.
I think for the USC game, they're having people like LeBron James, Jay-Z, I think Will Ferrell is going because of USC. Every home game, there is something exciting going on. Every home game he has some kind of superstar there. When Lil Wayne was there, they got a free concert, pretty much. For that to take place in Boulder has never been done. It's exciting. The fans deserve it. The players get to see a different side that nobody has ever got to see.
To me, it does remind me of USC when Reggie Bush and LenDale White were all there, and they were having all those superstars at the games every week. So the Prime Effect is in full effect and to see a team like that go 1-11, and now they're 3-1, there's so much buzz in Colorado, that you have to talk about this every single day. Coach Prime brings something to the table every single day.
What we see here has never been done, and it's scary to a lot of other coaches out there because it's a great recruiting mechanism. I'm excited. They're playing great ball. It's gonna be a great game. It's a 10 o'clock game, which could be to our advantage. The Broncos aren't doing well right now, so right now the talk of the town is the Colorado Buffaloes, and that's a great feeling.
Cody Kessler: It has been so much fun to watch. After seeing those clips from the game [against TCU]. I told everybody that day that Deion, the way he gets his team to believe in themselves, and the speeches that he was giving pregame, saying, "Hey, we're not coming anymore, we're here. We've arrived." You could really see the look in those players' eyes.
Just hearing the way he speaks to his team, and how excited they are … if you're the first-ranked team in the country, or you're all the way down at the bottom, whatever it might be, when you get a group of guys that can believe in one another and believe in their head coach and believe in the culture — and it's kind of the same thing that Lincoln's done at USC, right?
Can Coach Prime and Colorado upset USC?
Speaking of Lincoln Riley, can you compare what he has done in two years at USC to what Sanders has done at Colorado?
Kessler: USC the year prior [to Riley's arrival] was 4-8 and had some bad years leading up to that. Lincoln gets hired and the expectations for me personally were maybe five or six wins, maybe seven wins. That'd be great. It was as fast a turnaround as I've ever seen, and it was kind of what Deion's doing right now at Colorado.
For me, it has been so fun to watch, and I think [Sanders] already exceeded expectations — not in the sense of wins and losses, but in the sense of no matter what happens the rest of the year, Colorado has won. They created all this hype around them. Deion is going to get so many recruits off of all this. And especially if you're a defensive player, what better place to go than Colorado right now? Why not go play for Deion Sanders?
It's just so much fun and I can remember when Colorado was this exciting, especially in the Pac-12 since I was playing.
Lindsay: I'm not surprised that it happened because of how Coach Riley is and what he has done in the past with his other teams. Also, you're dealing with USC, which obviously every year is in it. When I was playing against USC, they always had talent. 'SC always has these sculptured players who look like statues. I'm not surprised that he has been able to take USC and make them contenders for the national championship.
It's a test for Coach Prime's players. 'SC right now is more established. Also, let's face it, 'SC has a richer history. Their history is rich with winning and championships. A place like that is never a rebuild. The ammunition is there. It's about having the right coach, and they have a good coach at this point.
Colorado vs. USC: Who has the most on the line?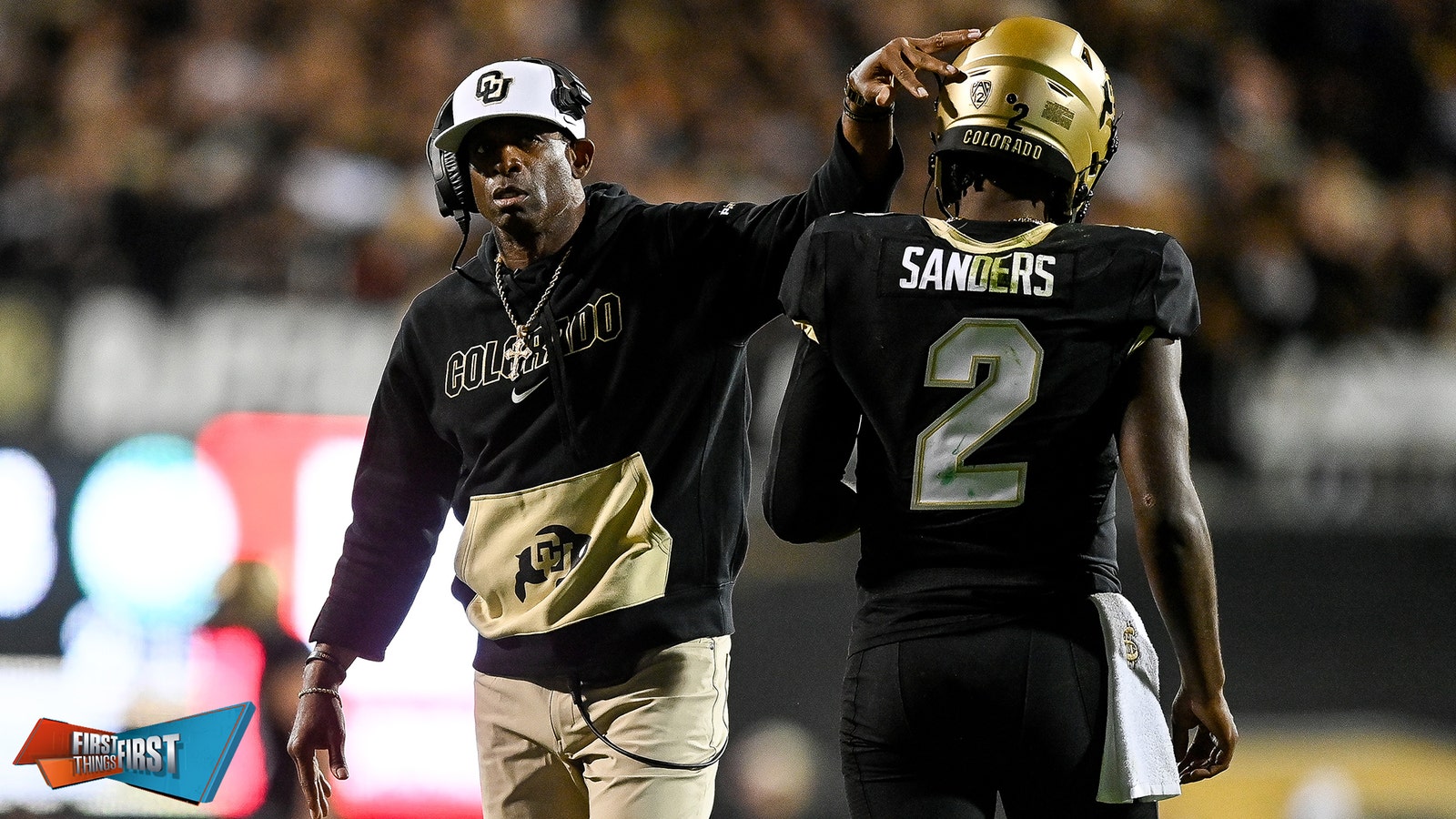 USC's defense was an issue last season. Are you confident it will be better in 2023?
Kessler: Defensively, I think the depth is a huge positive. They added Kyon Barrs from Arizona, they added Bear Alexander, they added Jamil Muhammad, who's been a pleasant surprise. Anthony Lucas is another. And you see flashes of how good they can be.
It's just that for me, [they need to make] it consistent. You look at Stanford the week before the bye, and it looks like you could have a top-five defense in the entire country. Then we play Arizona State, a team that was shut out the week prior by Fresno State, and you see third-and-10, giving up a 15-yard touchdown run.
We're leading Power 5 in sacks, we're leading Power 5 in tackles for loss, we're leading Power 5 in forced fumbles, but it's about putting everything together. You can only get away with it for so long in these shootouts. … When you start seeing those cracks, and Caleb can't keep up, or the offense can't keep up, that's why everyone's so worried about it. I want to see more consistency, no more bend-don't-break.
On the Colorado side, can you describe how impressive Travis Hunter was before his injury?
Lindsay: I knew that Travis was really good, but he's on a different scale. He's playing both ways. He's very talented, and he's going to make a lot of money when it's time for him to go to the next level — he's already making a lot of money. … It does suck that Travis isn't gonna play this week, with a lacerated liver, that's big time.
Kessler: I can't believe it, and I'm a quarterback. [QBs] go 70-80 snaps, 60-70 snaps in Sark's offense when we go fast-paced, I'm tired, and I'm not even running around. For Travis Hunter to be able to go 60-plus on defense, 50-plus on offense, and it's not like he's out there just as a decoy. He's putting up numbers. The TCU game was unbelievable. That he's putting up these numbers while playing over 100 snaps a game, is unbelievable.
Is it possible for Caleb Williams to actually be better this season?
Kessler: For me, one of the biggest things for him, and he said it himself in the spring, was "I want to go 60 touchdowns, no interceptions." Is it possible? Yeah. Is it probable? Only time will tell. He's off to a great start (15 TD passes and no interceptions).
I don't want to take away from his playmaking ability, but you can tell how much smarter he's being with the football this season. As a quarterback who is so explosive, who can turn nothing into something, who can extend plays the way he does, sometimes you see them throw up plays that might give defenders a chance. Sometimes he tries to force throws. Outside of Arizona State, maybe one or two plays, I feel like he's really taking that next step — knowing when to go down, knowing when the play's over, knowing when to protect myself and go to the next play.
He's a generational player. Now it seems like mentally he has taken that next step in reading defenses, pre-snap looks, all of that stuff. As much as I didn't know how he could get better and take it to the next step, it seems like he already has.
Should Colorado QB Shedeur Sanders follow Williams to the NFL, or return for another season?
Lindsay: I think it'll be smarter for him to stay back and be the first overall pick [in 2025]. We all know Coach Prime said before that they were seven or eight "dawgs" away from being where he really wants to be, and it shows. Offensive and defensive lines are always going to dominate in college football, and if you don't have that up front, you're not winning a lot of games. So when they finally get that figured out, Shedeur is going to be able to have more time in the backfield because the offensive line is improved, and you're gonna see a lot more big plays from him.
He's already reading the field. He's doing that and a lot of young NFL quarterbacks now aren't even doing that. If he can get some offensive linemen who can hold up for him and if he can get some time, then yes, in 2025 he will be the first pick overall.
Colorado vs. USC: Best bets in Week 5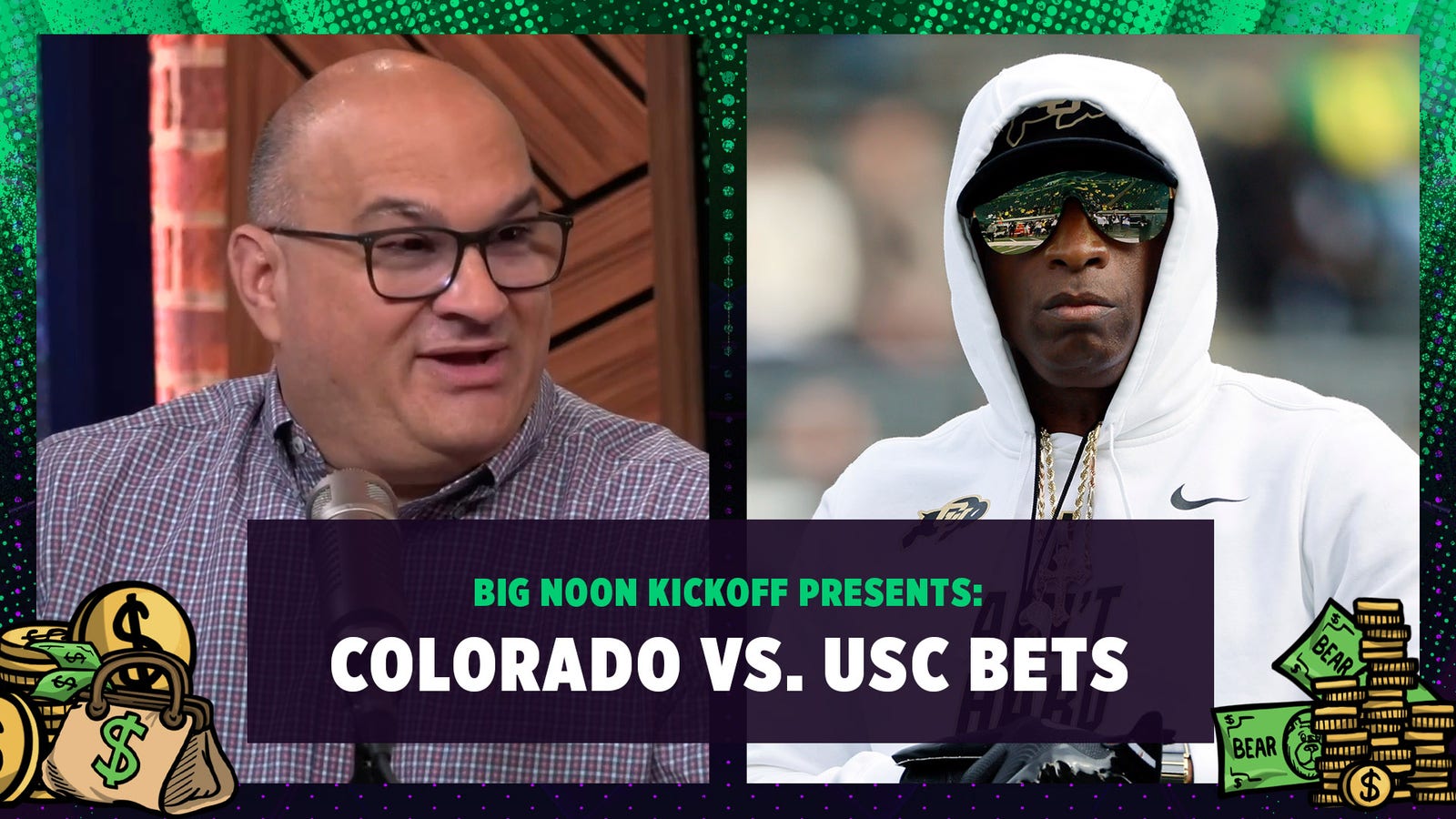 How do you think this game will play out? Can Colorado win?
Kessler: If you had asked me that the first three weeks I would've said "no shot." And that's looking at it from the USC side of things. USC was playing such dominant football, I didn't think it would matter. But then against Arizona State, we saw some pre-snap penalties, we saw some unforced turnovers. Then we had a false start, then we had some delay of games. We had some issues and I thought, "OK, maybe we're not as fine-tuned as I thought we were."
The short answer for me is, I would like to say no, that USC should run away with this one, but it depends on what Trojans team shows up. If we have some issues, like we did last week starting slow at Arizona State, struggling with snap counts, giving ourselves third-and-20s, not getting off the field on defense, and letting Colorado hang in it, especially at home, then I think it's gonna be a little closer than we expect.
Lindsay: Colorado doesn't necessarily need to upset USC, because 'SC all around is better than Colorado at this point. And when I say that, I'm seeing more the offensive and defensive linemen. But they need to make this competitive. They need to put some drives together.
It's at home, and there is something in the air when you go to Folsom Field, which can help you out. The altitude helps us out. But we need to make this competitive the whole entire game. And if we can get an upset — and I keep calling this a trap game for USC, because USC is riding high right now, and Colorado came off a butt-whupping.
So it's a 10 o'clock kickoff. Colorado needs to come out mad, angry. And 'SC kind of stays where they are, the defense hasn't been that great, it should be a high-scoring game. And at this point, that's what people want to see.
USC or Colorado: Who needs a win more?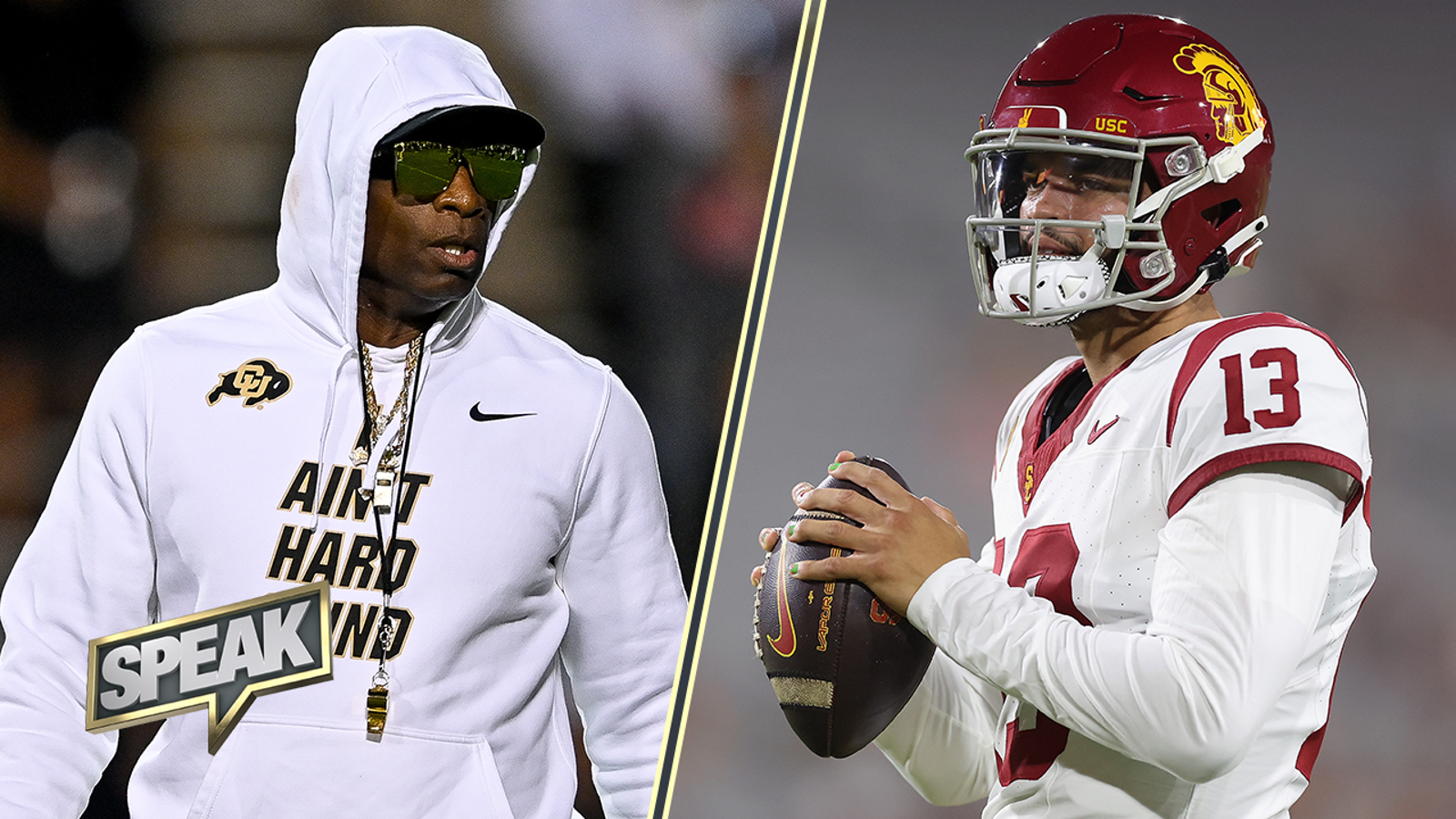 PREGAME READING
How Caleb Williams and Shedeur Sanders measure up as NFL prospects: USC's star QB Williams remains the favorite to be the No. 1 overall pick in the NFL Draft next spring. But game film reveals that Colorado's Sanders is pretty good himself, and in some areas is even better. NFL Draft expert Rob Rang breaks it down.
Week 5 wagering: Chris "The Bear" Fallica shares predictions for his favorite Week 5 matchups. Read more.
Breaking down USC-Colorado: Our experts dive deep to share everything they'll be looking for in the big game. Read more.
A real threat?: We all know that Colorado can challenge USC, but by how much? Martin Rogers has the story.
The biggest challenge yet: Can Deion Sanders help his Buffaloes bounce back after a difficult loss to Oregon last week? Bryan Fischer breaks down Coach Prime's challenge.
And more reading around the sport …
Michigan's secret weapon: 'Nobody is this good': The Wolverines have a strength coach who even Jim Harbaugh credits with playing an outsized role in turning the program around. Michael Cohen has the story on Ben Herbert.
What's next for Kyle McCord?: Ohio State's first-year starter QB came up huge in the victory over Notre Dame, and the Buckeyes have high hopes moving forward. Check out the story from Laken Litman.
Do you want more great stories delivered right to you? Here's how you can create or log in to your FOX Sports account, follow your favorite leagues, teams and players and receive a personalized newsletter in your inbox daily.
PREGAME NUMBERS TO KNOW
16-0: The Trojans are undefeated against the Buffs.
No. 1: QB Caleb Williams currently leads the nation in total touchdowns (18), yards per pass attempt (11.88) and passing efficiency (223.1).
1995: The last time USC opened a season with four-straight wins by 14-plus points.
3: The Trojans' offense ranks No. 3 in the country in total offense (569.2), team passing efficiency (204.82) and passing offense (377.2).
5: Number of players who have caught a TD this season for Colorado, which includes Xavier Weaver, Jimmy Horn, Tar'Varish Dawson, Michael Harrison and Dylan Edwards.
23: Number of sacks the Buffs have allowed this season, which is more than any Power 5 school.
352.5: Passing YPG by QB Shedeur Sanders — second-most in the FBS this season behind Washington QB Michael Penix.
[More numbers to know in Week 5 games]
RJ Young is a national college football writer and analyst for FOX Sports and the host of the podcast "The Number One College Football Show." Follow him on Twitter at @RJ_Young and subscribe to "The RJ Young Show" on YouTube.
---
COLLEGE FOOTBALL trending
---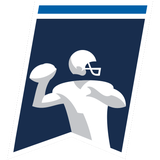 Get more from College Football Follow your favorites to get information about games, news and more
---