Bold NFL predictions; 5 under-the-radar rookies to watch: Schrager's Cheat Sheet

Peter Schrager
NFL Insider & Sideline Reporter
Isiah Pacheco was a seventh-round pick in the 2022 NFL Draft. He was the 17th running back taken, the 10th Chiefs player selected and a summertime curiosity on Reddit fan pages and deeeeeep roster fantasy leagues.
But there he was, in the biggest moments of the Super Bowl, with hundreds of millions of people watching, toting the rock and serving as the bell cow on the best team in the world in the biggest spot.
Pacheco's story, as awesome as it is, (and there was great adversity, horrible tragedy, and wild setbacks along the way) is not a once-in-a-lifetime NFL story. It's an annual one.
Every single year, there's a late-round pick or undrafted rookie free agent making big plays down the stretch, eight months after a usually disappointing draft weekend, making huge plays in big moments for the Super Bowl winner. It's these guys, not the superstars or the countless workmanlike veterans, who often separate the final teams at the finish line from the other contenders. I was early on Pacheco last year. That was from summertime buzz and hype and sources leading me there.
Who will be this year's Day 3 or undrafted hero, carrying his weight and elevating his team in the 2023 season? Here are five names I'd circle.
1. Demario "Pop" Douglas, WR, Patriots: Pop didn't play much in the preseason, but the sixth–round pick out of Liberty has been so impressive that I'm told he's already got a real role in the Patriots' new-look Bill O'Brien offense. Douglas had four quarterbacks at Liberty and simply produced, no matter who was under center.
In New England, the 5-foot-8 wideout has done nothing but keep his head down and make plays all summer. If Bill Belichick trusts a rookie wideout enough out of summer camp to use him extensively, it says a lot about the work he's put in. If the Patriots offense makes a giant leap in 2023, Mac Jones, Bill O'Brien and the running back duo of Rhamondre Stevenson and Ezekiel Elliott will be the biggest reasons. Pop could be right up there with them.
2023 AFC East Preview ft. Bills, Dolphins, Jets & Patriots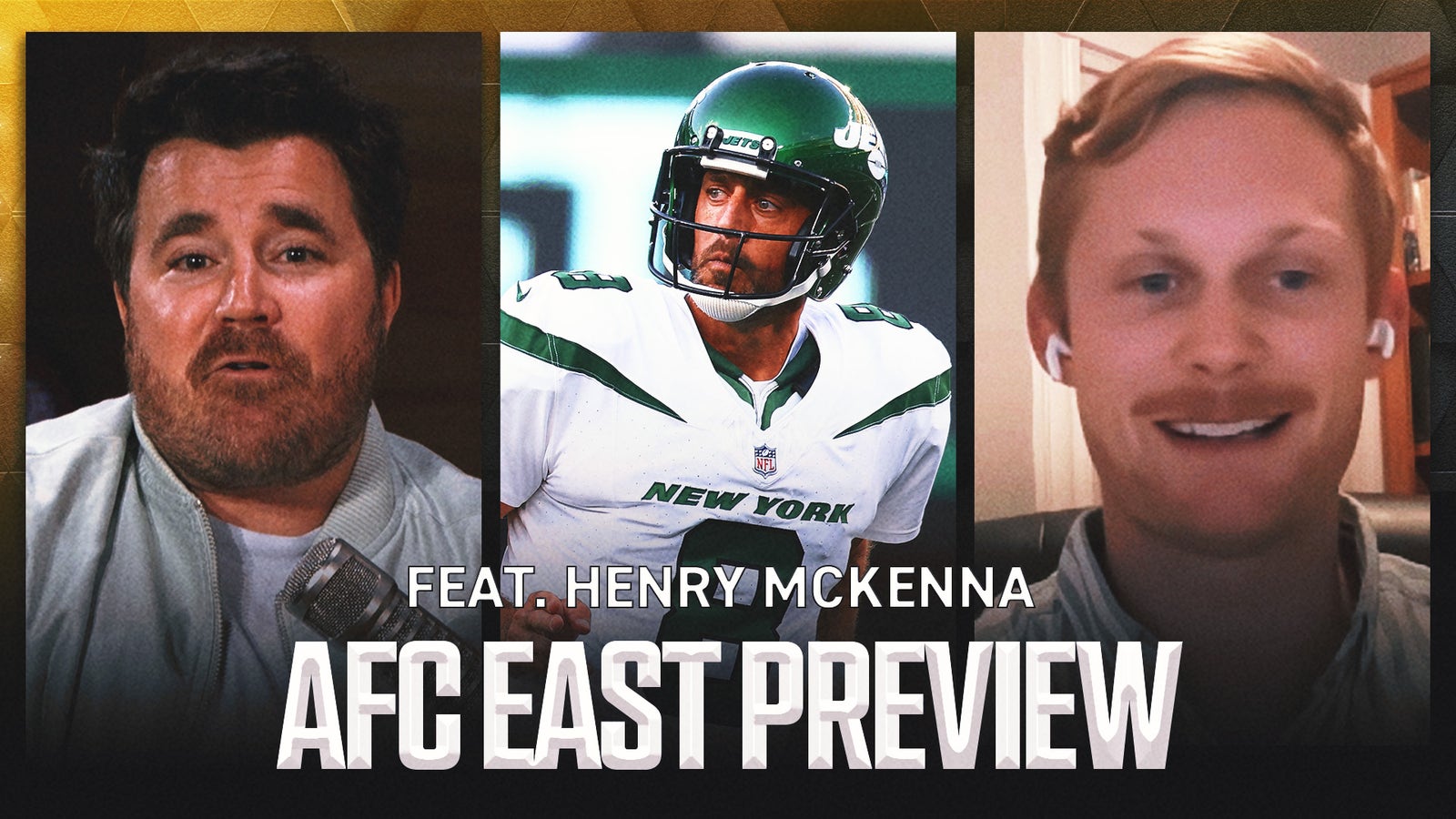 2. Puka Nacua, WR, Rams: Media expectations aren't high for the Rams this year, but internally there is some hope surrounding this year's squad. Speaking to multiple sources in L.A., this season isn't the "tank" year others are assuming. One reason is young talent like Puka Nacua. The 117th pick of April's Draft had an outstanding camp and preseason and has connected with Matthew Stafford. (I know, I know. The podcast said otherwise!)
If Cooper Kupp is healthy, Nacua has a role as the third or fourth wideout in what the Rams hope will be a passing offense like the days of old. If Kupp can't, he's got an even bigger responsibility.
3. Ivan Pace Jr., LB, Vikings: Could a 13-win division champion from a year ago really rely upon an undrafted LB to be one of their key cogs of a new-look defense in 2023? Insert Ivan Pace, Jr. in Brian Flores' amped-up Vikings D.
A unanimous All-American at Cincinnati, Pace was ranked by Pro Football Focus at the top of its linebacker grades in college football last year, and he was PFF's No. 1 undrafted free agent overall.
All those picks. All those days. Pace went undrafted. He has done nothing but impress in his time since signing with Minnesota. If the Vikings are going to get their defense in order, Pace is going to be one of the reasons why. Look for a big hit or tackle in January when it matters most — remember his name.
4. Andrei Iosivas, WR, Bengals: Nicknamed "The Romanian Rocket," Iosivas is a legendary Ivy League track athlete who has been an absolute star at Bengals camp all summer. His parents speak a combined five languages. He's turned enough heads amongst the Bengals staff that I believe he, too, will have a role in Brian Callahan's souped-up offense. Iosivas is a black belt in Tae Kwan Do, a track and football legend in Hawaii, and still only got two D1 offers out of high school: Princeton and Dartmouth. He made the most out of his time with the Tigers. So much so that he became one of the few wide receivers drafted in the school's rich football history. Big, fast and learning like a sponge — you'll hear his name plenty this year.
5. Roschon Johnson, RB, Bears: I said it on Bill Simmons' podcast this week and I'll back it up here — I think the Bears are going to be much improved. The offense certainly will be more dynamic with the addition of DJ Moore. But I also love Johnson and could see him very quickly taking on the bellcow role in the Bears' offense. The 6-foot, 225-pound bulldozer is faster than you'd imagine at his size and had an excellent summer, taking plenty of reps with the first team. After wearing 23 all summer — rare air in Chicago — Johnson switched to the number 30. There's a quiet buzz out of the Windy City about the football team this year. Johnson's summertime performance is adding to the flame.
[Do you want more great stories delivered right to you? Here's how you can create or log in to your FOX Sports account, follow your favorite leagues, teams and players and receive a personalized newsletter in your inbox daily.]
Ten bold predictions heading into Week 1
1. I like the Steelers to beat the 49ers on Sunday, Nick Bosa or not.
2. That doesn't mean the 49ers won't bounce back. I've got them as a 1 seed and Christian McCaffrey — with a monster season— winning the MVP award.
Herd Hierarchy: 49ers, Chiefs, Bengals battle for No. 1 in Colin's Top 10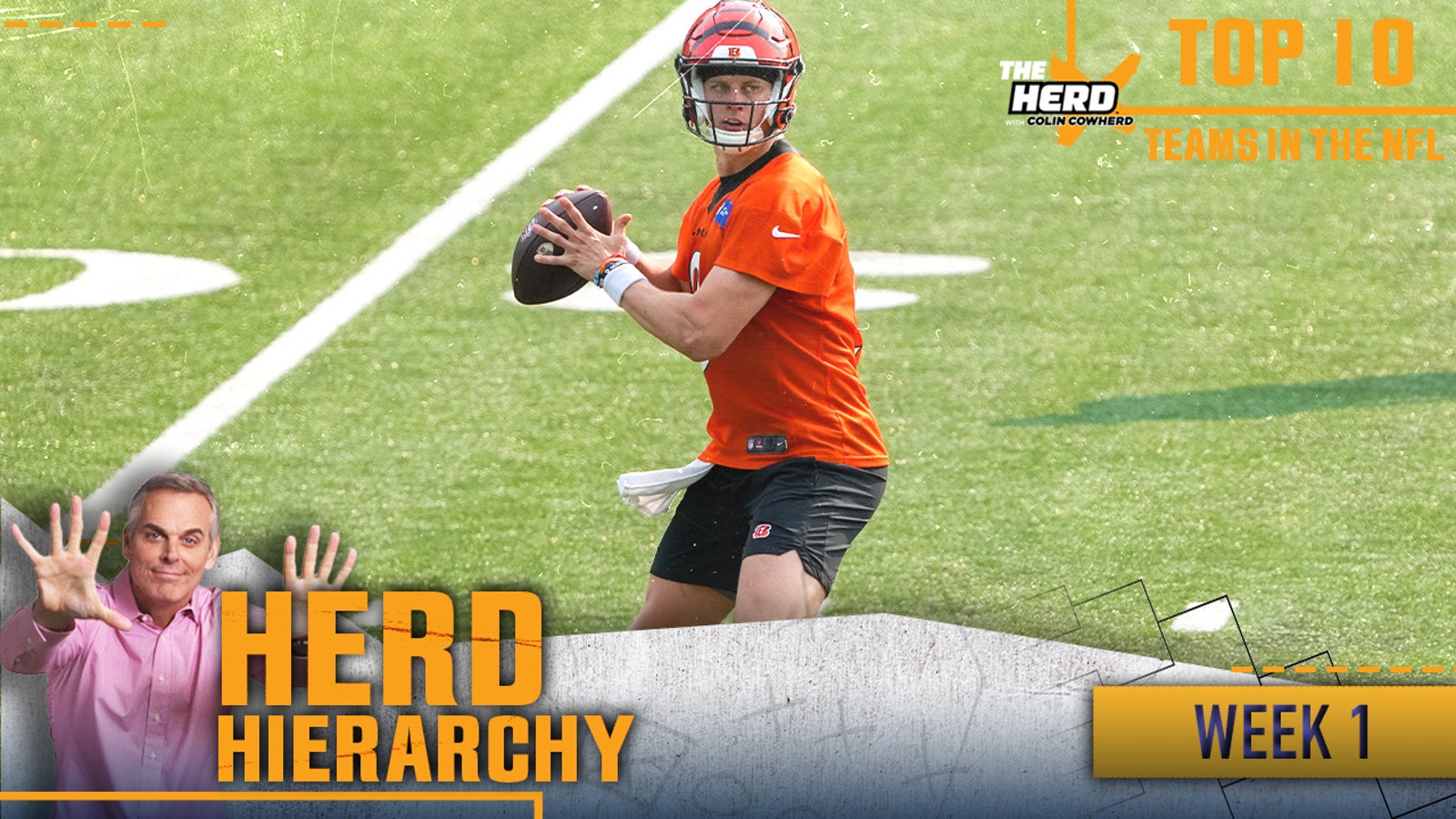 3. The Broncos will make the playoffs. Don't ask me how. I trust Sean Payton. Say what you want, he's not going to fall on his face in Year 1. He's my pick for NFL Coach of the Year.
4. I like Maxx Crosby to lead the league in sacks and win Defensive Player of the Year.
5. The Jets and Lions win the AFC East and NFC North, respectively. Yes, for real.
6. The Cowboys and Dolphins both miss the playoffs. There are only so many rooms at the inn, and I think both teams are the odd ones out this year.
7. The Bengals are the No. 1 seed in the AFC.
8. But this time, Mahomes guts the Bengals like Burrow did to K.C. in their building two years ago in the AFC Championship.
9. We'll see the 49ers face the Chiefs for all the marbles in Vegas.
10. K.C. wins it all again, becoming the first team to repeat since the 2003-04 Patriots and solidifying itself as a dynasty like the '60s Packers, '70s Steelers, '80s 49ers, '90s Cowboys, 2000s and 2010s Patriots before them.
Peter Schrager is an NFL reporter for FOX Sports and a host of "Good Morning Football" on NFL Network. You can follow him on Twitter at @PSchrags.
---
NFL trending



49ers, Nick Bosa agree to contract extension reportedly worth record $170 million

2023 NFL awards predictions: Expert picks for MVP, DPOY, Rookies of the Year, more

Nick Bosa reportedly not expected to be back with 49ers in near future




2023 NFL Week 1 betting trends: Unders cash, underdogs bark, Rodgers covers

2023 NFL power rankings: Chiefs, Eagles lead our initial list

Kansas City Chiefs vs. Detroit Lions Prediction, Odds, Picks




Patrick Mahomes has reached the level of greatness that inspires envy

2023 NFL Week 1 odds, predictions: Picks, lines, spreads for every game

Nick Bosa's record payday means 49ers locked in last piece of Super Bowl puzzle
---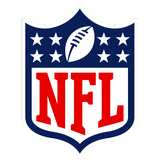 Get more from National Football League Follow your favorites to get information about games, news and more
---