Boozer twins, Cooper Flagg shine at Peach Jam, but AJ Dybantsa steals the show

John Fanta
College Basketball Broadcaster and Reporter
Walking into the EYBL Peach Jam last week in North Augusta, South Carolina, the chatter surrounding two 2025 prospects – Cooper Flagg and Cameron Boozer – overwhelmed the talk of anything else in the gyms, and for good reason. The consensus that the pair of rising high school juniors could be better than anybody in the class of 2024 is totally valid and showed throughout the week.
Cameron and his twin brother, Cayden, powered their Nightrydas Elite team to a 16-under title with a victory over Flagg and Maine United in the championship game on Sunday. If you have not seen them play, you're missing out.
The twin sons of former Duke standout Carlos Boozer complement each other well, and Cameron's 6-foot-9, 215-pound frame makes him a man among boys in the high school ranks. Averaging 15.4 points, 10.8 rebounds, and 5.1 assists per game, Cameron can put the ball on the floor, make the correct reads and is capable of knocking down perimeter shots. He's deserving of the No. 1 ranking.
Cayden is getting slightly overshadowed because of his twin brother's top ranking, but he shouldn't be. The talented junior point guard scored 23 points in the 16-under championship game, showcasing his offensive skill set and capping off the tournament by averaging 6.7 assists per game.
Flagg put up an all-time Peach Jam performance, averaging 25.4 points, 13 rebounds, 5.7 assists and most impressively, 6.8 blocks per game. Yes, he had multiple triple-doubles with blocks being the third leg. His defensive instincts are out of this world for a high schooler, and the 6-8 forward is incredibly versatile. He was superb, and watching him in person was a treat. For those who believe he is the No. 1 high school prospect in the country right now, I can't blame them. Credit to him for putting Maine on the map, as his team, Maine United, has never been to Peach Jam. The one notable player to come out of the state is Miami Heat forward Duncan Robinson. Besides that, there's not a ton of history. Flagg is changing that, and it's refreshing to see. He can truly do it all and carries an outstanding IQ and leadership qualities that produce winning plays.
As great as the Boozer twins and Flagg were, the best overall prospect at Peach Jam – in my humble opinion – actually came from the top division, and was not a rising high school senior, or even a rising high school junior. Yes, a rising high school sophomore showcased a multi-faceted ability on the court this past week, leading the EYBL in scoring at 25.8 points per game. The way he conducted himself in interviews was impressive.
The name: Anicet Dybantsa Jr. He goes by AJ.
At 6-7 and 187 pounds, Dybantsa's body and skill set for his age group is off the charts. He oozes potential with his length and understanding of the game. In his age group, there are a lot of players who have terrific athleticism but struggle to channel that into basketball skills. That's not the case with Dybantsa. The growing thought is that he will end up reclassifying to the 2025 recruiting class, but needless to say, the thought of him competing in 15-under games is frankly comedic since he was leading a team in the 17-under division.
Dybantsa's offer list includes UConn, Alabama, Georgetown, Georgia Tech and Boston College. After this past week, that list might as well include any school in the country. Dybantsa can glide in the lane and has the ability to hang in the air when he's attacking the rim. His handle is strong, giving him the opportunity to stop on a dime and knock down 15-foot jumpers or create for his teammates.

Dybantsa told FOX Sports that the players he grew up watching the most were Kawhi Leonard and Paul George.
"My goal this week has been to show everybody that I am a two-way player and can do things on both ends of the floor," Dybantsa said. "I don't just want to be good at a couple of things but have limitations. It's about being a complete player."
While rumors have circulated about Dybantsa potentially taking the route that Scoot Henderson took at 17 and head to Las Vegas to play for G League Ignite, the No. 1 prospect in the class of 2026 said he is still focused on heading to college. There's no question he will be a headliner, if not the main act, at Peach Jam this time next year.
The other interesting storyline for Dybantsa is that he is transferring to Prolific Prep in Napa, California to team up with the No. 2 prospect in the class of 2026, Tyran Stokes, as well as top-35 prospect Aiden Sherrell and others. Stokes, a dynamic 6-7 combo guard with offers from Auburn, Alabama and Arizona State among others, and Sherrell, who carries offers from Michigan State, Ohio State and Alabama, helped lead Vegas Elite to the Peach Jam championship game in the 17-under division.
When it comes to high school talents, I hesitate to exaggerate or proclaim them to be the next superstar because we don't want to put the cart ahead of the horse or put too much pressure on a prospect, but here's the fact: When looking at today's game, people love the 6-7 player who can handle, score at a high level, defend and carry themselves with great composure, which is what Dybantsa showed all week in Augusta. All of the boxes check out for him to be someone who, at the very least, we're talking about for years to come.
As for some other Peach Jam takeaways …
Coach Bron? King James and Rajon Rondo hit the sidelines in Augusta.
Imagine being 15 or 16 years old and going through pregame layup and shooting drills while getting coached up by LeBron James and Rajon Rondo.
That was the scene at Peach Jam forcccccbgjvtnlfkrkehcjduleftvhkugnlickkfcvnflu
16-under squad, Strive for Greatness, which features 16-year-old Bryce James, the younger brother of Bronny, who is off to USC for the upcoming season.
In fitting fashion, drama ensued in front of a capacity crowd at Riverview Park Activities Center. With SFG down double-digits halfway through the second half, James switched up his defense and put the halfcourt trap on, causing New Heights Lightning to go into a drought.
That opened the door for Brayden Burries, a top-20 prospect in the class of 2025 with offers from Kansas and Houston among others, to take matters into his own hands. The 6-4 guard got hot in the second half, finishing with 27 points and shooting 5-of-6 from 3 to go along with 13 rebounds in a 67-66 overtime victory. He also forced overtime with a fantastic block.
It was pretty wild to see LeBron's team complete the comeback, but it does bear noting: Bryce James went scoreless in the game and struggled overall on the week, shooting just 26% from 3-point range. Right now, the 6-4 shooting guard, who is a rising high school junior, would likely be best in a mid-major college setting. It will be interesting to see how his recruitment evolves.
Duke commit Darren Harris powers Team Takeover to third EYBL Peach Jam championship
Harris entered last week ranked 66th in the country in the 247 Sports Composite recruiting rankings in the class of 2024. He won't be there when the list is updated next.
The Virginia native scored 28 points on 10-of-15 from the floor and went 5-of-7 from 3-point range to lead DC-based Team Takeover past Vegas Elite, 76-61.
Harris is a bucket-getting, score-first guard with a pure jumper and passing ability that led to him being second on the team with 20 assists on the week.
Harris was not the only 2024 prospect that highlighted TTO's championship. Adrian Autry had to be happy, as Syracuse commit Donnie Freeman averaged 14.7 points per game and added 13 in the championship game.
The 6-9, 190-pound forward has a versatile skill set with an ability to stretch the floor and is a capable rim protector as well. The Orange are getting a good one with a high motor.
An interesting recruitment to watch from Team Takeover will be 6-11 Patrick Ngongba, a 2024 prospect who averaged 10.2 points and 6.1 rebounds this past week and just received an offer from John Calipari and Kentucky on Monday. Duke, UConn, Kansas, Kansas State and Butler have also made offers to the skilled center who shot 74% from the floor while hitting three 3s this past week.
Some other standout names from the week:
2024 No. 1 overall prospect Dylan Harper (Duke and Rutgers are competing for him, but Kansas has also made a push)
2024 No. 3 overall prospect Tre Johnson (Baylor, Kansas, Kentucky are presumed front-runners)
2024 No. 8 overall prospect Liam McNeeley (top-six schools are Alabama, Indiana, Kansas, Michigan, Oklahoma and Texas).
2024 Baylor commit Rob Wright
2025 No. 8 prospect Meleek Thomas (offers from Duke, UConn, Alabama, Auburn, Georgia)
2025 No. 16 prospect Joson Sanon (offers from Alabama, Georgetown, Georgia Tech, Iowa, Boston College)
2025 No. 17 prospect Trey McKenney (offers from Alabama, Arizona State, DePaul, Florida State)
2025 No. 29 prospect Jovani Ruff (strong interest from UCLA)
John Fanta is a national college basketball broadcaster and writer for FOX Sports. He covers the sport in a variety of capacities, from calling games on FS1 to serving as lead host on the BIG EAST Digital Network to providing commentary on The Field of 68 Media Network. Follow him on Twitter at @John_Fanta.
---
COLLEGE BASKETBALL trending
---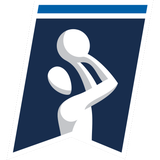 Get more from College Basketball Follow your favorites to get information about games, news and more
---