Bucs WR Chris Godwin eager to take game to next level in new role

Greg Auman
NFC South Reporter
Chris Godwin is only 27, and yet he finds himself as the third-longest-tenured Bucs player in a much younger 2023 locker room, with only Lavonte David and Mike Evans in Tampa longer than Godwin's six years in town.
"We probably used to be one of the older teams and I'd be surprised if we weren't one of the youngest ones," Godwin said during mandatory minicamp last month. "I walked into the building early in OTAs and usually there's like 10 to 15 guys that are older than me, and there might have been a couple of guys. I'm like, 'Man, this is weird as s—, dog.' It's fun though. We've got a lot of young guys, a lot of young energy. It energizes me, energizes all the guys. It's a new feeling."
Healthy again and motivated in a new role in a new Bucs offense, Godwin is excited for what's ahead this fall, even as the Bucs move on after Tom Brady's retirement, likely with Baker Mayfield as their new quarterback. Godwin is in the second year of a three-year, $60 million contract, having spent last year recovering from a torn ACL that ended his 2021 season early.
"It's tough with rehab, because you're so focused on trying to rehab your specific ailment, as opposed to working on your overall game," Godwin said. "Now I can work on developing myself as a player. I can see where I need to improve at practice and go spend some time working on it, as opposed to figuring out how I'm going to get my knee to not be swollen or how to build the strength back up in my leg. I'm really grateful for that."
Even with a major injury, Godwin has been among the NFL's most productive receivers over the past four seasons. Since the start of 2019, he ranks seventh in the league with 353 receptions. His catch rate of 74.5% of targeted passes is the highest of any receiver in the top 30 in receptions during that span, establishing himself as a reliable target to complement Evans.
Those two have been one of the league's best tandems over the past four years. While Evans has a decided 41-24 edge in touchdowns, Godwin has 65 more catches and just 23 fewer receiving yards, despite playing five fewer games. His 104 catches last season give him two of the top three single-season totals in Bucs history — he had 98 in 2021. Last year he just missed Keyshawn Johnson's 2001 record of 106 catches. If Godwin can stay healthy, he'll challenge that record again in 2023.
Godwin worked primarily from the slot last season — his 694 yards from the slot ranked fourth in the NFL, according to Pro Football Focus, making him a popular target for screens and short passes from Brady. Coach Todd Bowles and new offensive coordinator Dave Canales have said they want to use Godwin more on the outside moving forward, not only preserving his health but giving them more ways to utilize his playmaking ability in a new scheme.
Much of an NFL spring is voluntary for players, and yet Godwin made a point to attend even though he's one of the most established players on the roster. That presence wasn't lost on Bucs coaches and players, who cited him as a model for commitment.
"I think that's huge, not only for him [but also for] the locker room because he has been such a great leader for us," quarterback Kyle Trask said. "What he has done here winning a Super Bowl, and for him to still be here during OTAs shows a lot about his leadership. We really respect that. It's also really huge for the young guys to see someone of his caliber still coming to work in the middle of the offseason trying to get better."
Godwin was selected as the Bucs' recipient of the Ed Block Courage Award last year for his work to return so quickly from a serious knee injury. Evans is entering the final year of his current contract, and while there's mutual interest in an extension, there's also the chance this could be the last season of the two playing together. Godwin is already second behind Evans in franchise history in catches and receiving yards, and he needs only three touchdowns this fall to move into second there as well.
Godwin said both are motivated this summer to show they can still improve well into their pro careers, leading the way as the Bucs try to show they haven't dropped off as a team.
"I feel like there's a lot of ways that I can improve, and I feel like Mike feels the same way," Godwin said. "I think whenever you get to a point where you're stagnant or complacent and you're just like 'I'm good,' that's when things start to go downhill.
"If you look at all the greats in the game, they're always looking for ways to improve. … The guys that are really, really great, they continue to push themselves, continue to find ways to improve, and that's where I want to be."
Greg Auman is FOX Sports' NFC South reporter, covering the Buccaneers, Falcons, Panthers and Saints. He is in his 10th season covering the Bucs and the NFL full-time, having spent time at the Tampa Bay Times and The Athletic. You can follow him on Twitter at @gregauman.
FOLLOW
Follow your favorites to personalize your FOX Sports experience
---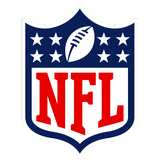 Get more from National Football League Follow your favorites to get information about games, news and more
---