Ben Arthur
AFC South Reporter
According to C.J. Stroud, the conversations among Texans rookies started soon after they were drafted. Discussions on how they were brought in, together, for a reason. How they'd play off each other. How they'd all eat together. How they weren't going to stop at anything short of success with the Texans. How they were going to bring hope to a franchise that hasn't had much in years.
Between Houston's most high-profile rookies — Stroud, No. 3 overall pick Will Anderson Jr. and third-round pick Tank Dell — those messages have consistently been stressed.
"We always motivate each other out at practice," Dell said last week. "Will will come by and just keep motivating me, and I do the same thing to him and C.J. … I feel like we're on that level with the whole team. It's been special."
So have the results.
Just four games into the season, it's the rookies who have been at the forefront of Houston's changing culture under new coach DeMeco Ryans, at the forefront of a two-game winning streak and showing signs it could be the draft class that thrusts the franchise into a future of contention.
At the forefront, of course, has been Stroud, the No. 2 overall pick. He has looked the part of a franchise quarterback four weeks into his NFL career. He has 1,221 passing yards, the second-most by a player in his first four career games in NFL history, trailing only Cam Newton. Stroud also has the third-most passing attempts (151) by a rookie without an interception, behind only Dak Prescott and Tua Tagovailoa.
But it goes beyond the former Ohio State star. Anderson has made an instant impact on Houston's defensive line against the run and pass. Among qualified rookie edge defenders, he ranks first in get-off speed (0.79 seconds), tied for first in stuffs (2) and second in stops (12), pressures (17) and pressure rate (17.9%), according to Next Gen Stats. He had his first career sack in Week 1 against Lamar Jackson, one of the league's most elusive quarterbacks, and also blocked a field goal in Houston's win over Jacksonville in Week 3.
The speedy, shifty Dell has been arguably the NFL's best rookie wide receiver not named Puka Nacua. Among rookie wideouts, Dell is tied for first in touchdowns (2) and second in receiving yards (267). That includes a 145-yard effort against the Jaguars, which set a rookie franchise record. Stroud has a 131.8 passer rating when targeting Dell, highest among all the quarterback-rookie wide receiver tandems that have at least 20 targets, according to Next Gen Stats.
Linebacker Henry To'oTo'o has impressed early as a fifth-round pick, already having started three games. A former Alabama standout, To'oTo'o was all over the field in the Texans' 30-6 rout of the Steelers last week. In a third-quarter possession for Pittsburgh, which had the opportunity to cut its deficit to a score, To'oTo'o stopped a second-down run in the red zone. Two plays later, he flashed in coverage, breaking up a would-be touchdown pass to George Pickens.
C.J. Stroud headlines David Helman's NFL Rookie QB Watch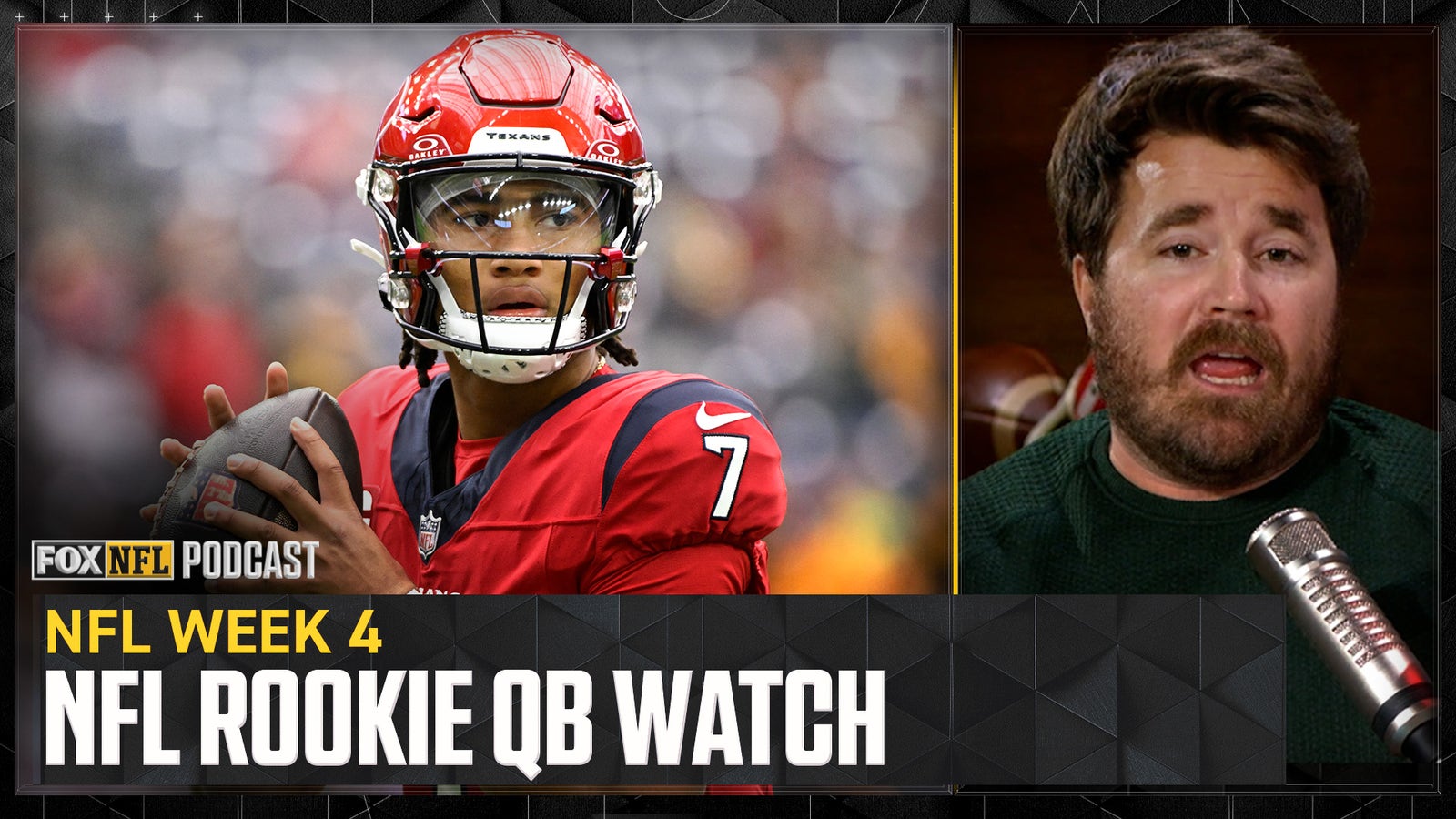 Then there's sixth-round rookie Jarrett Patterson, who has stepped in at center with second-round pick Juice Scruggs on IR. Patterson has been a standout on the Texans' banged-up offensive line. According to ESPN, he's tied for 15th among NFL interior offensive linemen with a pass block win rate of 95%.
"The guys who we kept are also great players as well," Stroud said of the team's veterans. "So it wasn't just rookies trying to hold that standard or set that foundation. Vets and rookies and guys kind of in the middle, we all came together and said we're going to do everything in our power to try to make plays. Those guys help us just as we help those guys.
"So we kind of play hand in hand, but definitely we wanted to set a foundation of who we were and where we come from and the winning culture," he added regarding the first-year players. "Everybody that we brought in were winners in college. So we kind of wanted to bring that winner's mentality."
Besides Scruggs and seventh-round defensive back Brandon Hill, who's on the practice squad, every Texans rookie draft pick (seven players) has appeared in all games to this point.
Texans rookies have played 753 snaps so far this season, leading the NFL, per Next Gen Stats.
"With the rookies that we brought in, seeing them have to go out and have to play early, it's been fun to watch these guys because of what they bring," Ryans said. "Their approach each and every day. The reason why we drafted these guys is because No. 1, they love football. And that's the type of men that we want first and foremost: guys that love football. Guys that are competitive. Guys who want to bring it every single day. That's what it takes to be great in this league. That's what it takes to change things. It's the relentless mindset that those guys bring.
"You talk about Will, C.J., Tank, Juice, Henry — multiple guys who are seeing significant playing time. It's a credit to those guys and how they put their head down and worked. They haven't worried about being young guys, about not speaking up. They've stepped in, put the work in, and they've shown that they deserve to be out there."
[Want great stories delivered right to your inbox? Create or log in to your FOX Sports account, follow leagues, teams and players to receive a personalized newsletter daily.]
After the blowout victory over the Steelers on Sunday, Houston's second straight victory by double-digits, Stroud spoke at length about how Texans fans deserve to feel special.
"That ain't flying for me, anybody in this building," Stroud said of a losing culture. "I want them to know, we're fighting our tails off every day to make sure y'all walk around with Texans pride. So y'all can walk around with that swagger we walk around with when we get a [win]. For me, I take that real personal because I don't like being bagged when my teams [lose], like when my Lakers lose I be pissed. So I take that stuff real serious, man. And it's up to us to work every day and put the work in."
For the rookies, the results are already showing.
Ben Arthur is the AFC South reporter for FOX Sports. He previously worked for The Tennessean/USA TODAY Network, where he was the Titans beat writer for a year and a half. He covered the Seattle Seahawks for SeattlePI.com for three seasons (2018-20) prior to moving to Tennessee. You can follow Ben on Twitter at @benyarthur.
---
HOUSTON TEXANS trending



2024 Super Bowl odds: San Francisco 49ers, Kansas City Chiefs new co-favorites

The NFL (Taylor's Version): Every NFL team as a Taylor Swift song

2023 NFL Power Rankings, Week 5: Bills make a statement, Giants freefalling




2023 NFL Week 5 odds, predictions: Picks, lines, spreads for every game

What We Learned in NFL Week 4: How Bills stopped Tua; QB questions; Cowboys' identity

NFL Week 4 highlights: Chiefs, Rams, Eagles, Cowboys win




2023 NFL Week 4 odds: Lines, betting results for every game

2023 Tight End rankings: Chiefs' Travis Kelce unanimous leader of top 10 in NFL

2023 NFL Rookie of the Year odds: Texans' C.J. Stroud new favorite for OROY
---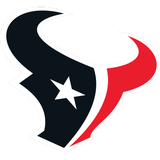 Get more from Houston Texans Follow your favorites to get information about games, news and more
---