Caleb Williams has a big plan, and it goes beyond winning a second Heisman Trophy

Bryan Fischer
College Football Writer
LOS ANGELES — Ask any head coach about the intricacies of guiding a team from one season to the next, and he'll often default to saying that you can't compare one to the other. This is especially true in this transfer portal era, where turning over two-thirds of a roster is more commonplace than an eye-opening rarity.
But for one program in the country — USC — there is an unmistakable thread that ties the past with the present.
When the Trojans take the field at the Coliseum for their season opener against San Jose State on Saturday, they'll do so with a relative anomaly in the college game: a reigning Heisman Trophy winner back for an encore in quarterback Caleb Williams.
"He won it and I watched it, then the day after we had practice, and he's back like it's nothing," said running back Austin Jones, shaking his head as he recalled last December's award dash for his teammate in the backfield. "Just another day at practice for him."
Yet it's not just another year for Williams, and especially not for his fellow Trojans.
The junior is not throwing passes in insignificant NFL preseason games like so many of his predecessors did immediately after winning the award. Rather he's back for another go at the college game where he first left his mark on the national football discourse.
Having already locked up the most famous individual award in the game, the expectations around Williams are that he try and accomplish something only Ohio State's Archie Griffin can lay claim to — winning the famous bronze stiff arm twice.
USC's Caleb Williams faces a stacked field in Heisman race
This is actually the second consecutive season that college football's most outstanding player has returned to school — after Alabama's Bryce Young did so a year ago — but the fact that there's even the opportunity for somebody to equal Griffin is cause for celebration whether you wear cardinal and gold or not.
In the 48 years since the Buckeyes tailback went back-to-back, Williams is just the 12th player to even have a chance to repeat. As a point of comparison, that's the same number of men who have walked on the moon.
Even rarer, of the 11 others who made such an attempt at Heisman history, only Oklahoma running back Billy Sims even managed to finish second in his repeat try (albeit a massive 922 points behind Charles White of USC). Five others came in third, but they were more side stories to the eventual winners.
Williams may be the odds-on betting favorite to grab the 2023 edition of the Heisman, but if history is any guide, he's still a long shot.
That doesn't mean that USC is passing up the opportunity to trumpet such a return, however.
Williams has been all over the country (and even across the pond) for various events since nabbing the Heisman, and he was naturally the star attraction at Pac-12 Media Day in July. Even more tangible than appearing on a billboard in Southern California or striding down the runway at the Miami Fashion Show, the junior can walk into Heritage Hall any day to see the school's copy of his award — something plenty of tourists to campus do regularly.
Not coincidentally, that's also a stop for recruits when they come around on official visits.
"Nowadays in the recruiting process, they're going to know who the quarterback is — especially if they're a skill guy," said assistant head coach Dennis Simmons. "I don't know that you necessarily had to point out (Caleb's Heisman). I think it's more of, 'you're getting the opportunity to play with a guy that's competitive and very, very talented. Everybody wants to do something with someone that is elite at their job."
Interviews with USC's Caleb Williams and Lincoln Riley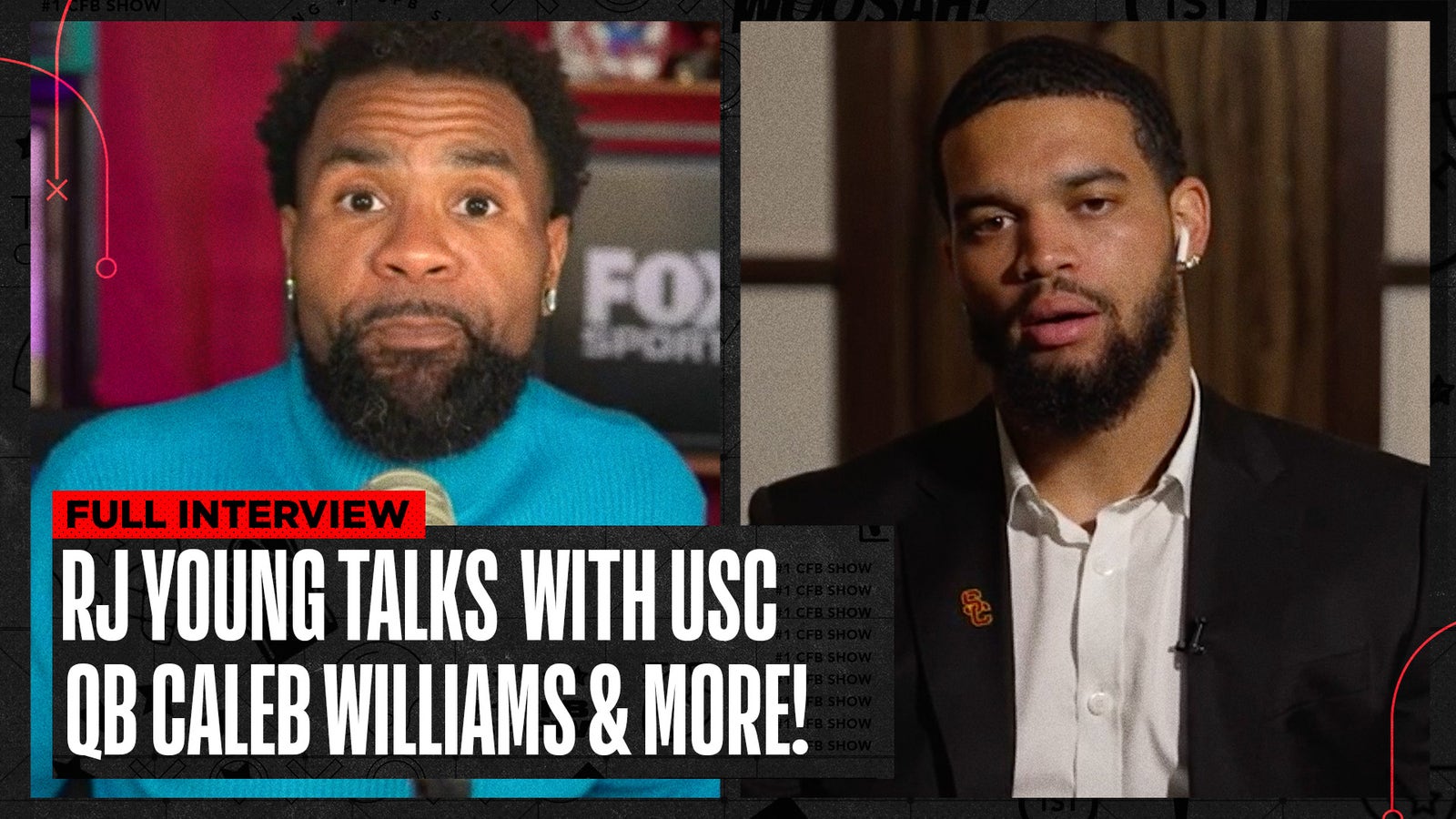 Though the coaching staff may try to be subtle about such things, the unique pull of coming to play with an actual Heisman Trophy winner has had an undeniable impact on Lincoln Riley's quest to upgrade his roster. The Trojans' most recent high school recruiting class was rated as the best in the conference, according to 247Sports, and their transfer class ranked fourth in the nation.
All told, some 31 newcomers arrived prior to fall camp and will get to suit up in the same locker room with somebody who has already written a bit of college football history.
"It was very attractive," former Florida offensive lineman Michael Tarquin remarked of his reasoning to head West to play with Williams. "Winning the Heisman Trophy, whenever you get a chance to play with a guy like that it's very exciting. It makes your job easier as an offensive lineman and more fun. In addition to that, he's a great dude, too."
"It played a part for sure," Arizona transfer Kyon Barrs added. "A good team needs a good quarterback — and Caleb is great. So definitely a part of my decision."
While most of the incoming players knew what the USC signal-caller can do with the ball in his hands by watching highlights from last season, running back MarShawn Lloyd had already witnessed it up close. That's because prior to becoming South Carolina's leading rusher in 2022, the DeMatha Catholic High School graduate was an old prep rival and friend of Williams (who played at Gonzaga College) growing up together in the Washington D.C. area.
"That rolling out left and throwing off his back foot, running circles around, he's been doing that since high school and even little league. The world is just able to see it now, but he's been doing that his whole life," an effusive Lloyd said. "I knew every time when we played against Caleb that our defense was going to have a problem."
Barrs knows such a feeling better than anybody else on the team, having gotten first-hand experience last season at Arizona of what it's like to play against — and try to tackle — Williams.
That late October matchup against the Wildcats was the first in a string of USC wins following the team's only regular-season loss (at Utah), and it was one of the best games of Williams' young career (411 passing yards and five touchdowns).
"Going against him means it's going to be easy going against these other teams because, you know, it's Caleb," said Barrs, who now faces the QB every day in practice. "It can be frustrating. You can make a good move, and you get back there, and then he does some crazy stuff."
Though many teammates on defense may lament the gold "no touch" practice jersey that discourages defenders from meaningfully bringing Williams down to the ground, all agree that the QB's elusiveness and ability to make something happen is still pretty fun to watch up close despite the inevitable talking point from coaches about giving up a big play. Most on the USC defense will enjoy it far more when it happens to somebody else on Saturdays this fall.
"He's a special talent for sure. Everybody knows that around here and around the country," said defensive lineman Jack Sullivan, who arrived from Purdue. "It's really cool to see him display that every day in practice. Some plays are just like, 'wow.' It's special sometimes."
Williams became known as a special recruiter away from the field after winning his award, too. In addition to reaching out to those in the transfer portal — like Lloyd, whom he knew from high school — the quarterback played an active role in helping them get acclimated to the program once they arrived in Los Angeles.
One of the biggest (literally and figuratively) additions of the offseason for the Trojans was Bear Alexander, who won a national title with Georgia just a few months prior. After deciding to enter the transfer portal, the Texas native was inundated with interest from programs all over the country, but it was the Heisman winner who proved to be the most convincing in getting the former five-star defensive tackle to come to L.A. through a series of phone calls and text messages.
"He's really who they say he is," Alexander said of Williams. "Seeing it firsthand, that guy really means business."
USC players in the trenches, perhaps more than anybody else, have come to appreciate how taking care of business on the field can lead to some out-of-body experiences off it. Prior to receiving the Heisman last December, Williams used some of his NIL money to fly the entire offensive line with him to New York to be at the ceremony alongside him. The same group also flanked him on the mound at Dodger Stadium when he threw out the first pitch this summer.
"Just goes to show the kind of guy he is," said fellow team captain and starting center Justin Dedich. "I know it's probably a little different with the NIL space now, but still, just for him to realize that he couldn't win it himself and that it's on everyone — the team, the O-line. For him to bring us (to New York), that's just such a cool thing. You really felt like we helped him win that award even though he's such a talented player and he won it by his talent."
This sense of camaraderie within the team is notable given the vastly different opinions many outside the Trojan family have of the QB. Some fan bases seemed eager to take offense last year to many of Williams' messages — more than a few of which were laced with profanity — painted on his fingernails before games. Others cried foul at him becoming the poster boy for NIL, be it gifting Beats headphones to the team before last year's opener or improbably becoming the face of United Airlines' fall marketing campaign a few weeks ago.
Despite such external noise surrounding Williams' activities, the nearly three dozen USC players FOX Sports spoke to for this story had no hint of jealousy, and nothing but praise, for their QB. If anything, most marveled at how the 21-year-old has been able to drill down into minute details during meetings or throwing sessions as easily as he's able to fly across the country to shoot a commercial for an NIL deal.
"He's obviously done a tremendous job of balancing those two things," backup QB Miller Moss remarked. "I think he's somewhat of a unique case. Not many people can handle those kinds of responsibilities both here and off the field. But he's done a tremendous job and has shown what's possible for everyone."
Perhaps that even includes showing that joining Griffin at the top of the sport's most exclusive hierarchy is not quite the Herculean task it has proven to be for others. Whether Williams returns to New York later this year with a shot to achieve the seemingly unachievable will come down not only to his own play but also that of USC overall.
The Trojans notoriously lost the Pac-12 title game in a blowout to Utah, ending their College Football Playoff dreams. They then promptly blew a two-touchdown lead in the final minutes of the Cotton Bowl to get upended by Tulane.
It's a closing stretch that has left many around the team, Williams in particular, with a bad taste in their mouth despite accomplishing plenty in the grand scheme of things. It's also the type of failure that has added fuel to the fire this offseason, which prompted Riley to instill the motto "Job's Not Finished" for the team when they returned from break.
To that end, Williams has been doing what he can to elevate his game to an even higher level in what is almost certainly his last season in college football. That could help the team finish things off this time around.
Could USC QB Caleb Williams be Patrick Mahomes 2.0?
Extra time with Riley and former Arizona Cardinals coach Kliff Kingsbury has gone toward refining everything, from Williams' ability to reading defenses quicker, to an even deeper command of the offense. A busy summer schedule still found plenty of time for regular throwing sessions with his receiving corps. Attending a concert or sitting courtside at an NBA game didn't preclude the Heisman winner from being vocal at offseason workouts the next day either.
"He's been building relationships with everybody, making sure everybody is doing the right thing. He's been a great leader these past two years at SC," said receiver Mario Williams, who was with the quarterback at Oklahoma prior to joining the Trojans. "He's been keeping everybody on track and making sure everyone is doing the right thing and putting forth the effort."
"He wants to be better than last year," added Lloyd. "He wants to win the Heisman again. He's going to go for a better year than last year — which is pretty difficult. But hey, when you're Caleb Williams and feel like you can, you can do that."
Saying it and doing it are two very different things, as 11 other reigning Heisman winners can attest. However, we'll find out in December if Williams winds up becoming as unique as the opportunity he and his Trojans are about to embark upon.
Bryan Fischer is a college football writer for FOX Sports. He has been covering college athletics for nearly two decades at outlets such as NBC Sports, CBS Sports, Yahoo! Sports and NFL.com among others. Follow him on Twitter at @BryanDFischer.
---
COLLEGE FOOTBALL trending
---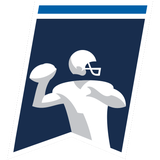 Get more from College Football Follow your favorites to get information about games, news and more
---