Caleb Williams might be the 'best college football' QB ever, but will he be great in the NFL?
Quarterback Caleb Williams began his second season at USC as the heavy favorite to win the Heisman Trophy for a second straight season. It's a feat only one other player has accomplished in the history of the sport.
It's also just one of many notable quests for Williams, who has set out to win a national title this year and is the heavy favorite to be selected No. 1 overall in the NFL Draft next spring.
Following Williams' 272-yard, four-touchdown performance in USC's Week 0 win over San Jose State, Skip Bayless and a pair of the new "Undisputed" panelists expressed high hopes for the electric QB's future in the NFL. They each believe Williams has elements to his game that stand out even among other star quarterbacks of the past and present.
Bayless asserted Williams is the "polar opposite of Tom Brady" for a myriad of reasons.
"Almost all of his splash plays come on improv, where he's breaking the pocket," Bayless said of Williams. "He's not as tall as he looks on television. He's six feet tall! They list him as 6-foot-1 in the media guide at USC. But he's really six feet tall, you look down at him.
"His legs are stout. He's got tree-trunk thighs. He's got a base to him. But he has what Emmitt Smith had, which is what I call quickness in a confined space. He's got this 'make you miss' in him. He can get loose because he's got a power base to him. If you get just one hand on him, you're not going to be able to throw him down."
"Speak" host and FOX Sports college football analyst Emmanuel Acho called Williams the "best college football quarterback I've ever seen." As for Williams' professional outlook, Acho thinks he checks the most essential boxes.
"We have to update what a great quarterback is," Acho said. "A great quarterback now, the prototype, the archetype, is Patrick Mahomes. The archetype is no longer Peyton Manning. The current archetype is more Patrick Mahomes. Tom Brady, I don't believe is the current archetype of quarterback. It's no longer the 6-foot-5, 225-pound quarterback. It's the 6-foot-2 1/2, can you run a 4.7 [40-yard dash] and can you throw off time?"
Acho's biggest question regarding Williams was simply whether he'll reach the highest level of greatness. Keyshawn Johnson, a USC alum, had a similar thought, believing the answer might be determined by where Williams is drafted. Johnson compared Williams to Eagles quarterback Jalen Hurts, who also played under Lincoln Riley and became an MVP candidate after Philly traded for A.J. Brown and first-round pick DeVonta Smith emerged.
Johnson added that every young quarterback needs to have "alpha dogs" along the perimeter to succeed in the NFL. Acho added another element that he thinks will go a long way in determining just how well Williams' NFL career goes:
"I think about Deshaun Watson versus Patrick Mahomes," Acho said. "Watson goes to the Houston Texans and Bill O'Brien. He elevated the Texans to a 10-win team. Patrick Mahomes goes to Andy Reid, who, in my mind, is the second-greatest or greatest offensive mind since the turn of the decade, and he'll go down as the second-greatest or greatest quarterback now."
FOLLOW
Follow your favorites to personalize your FOX Sports experience
---
COLLEGE FOOTBALL trending
---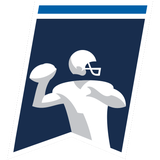 Get more from College Football Follow your favorites to get information about games, news and more
---