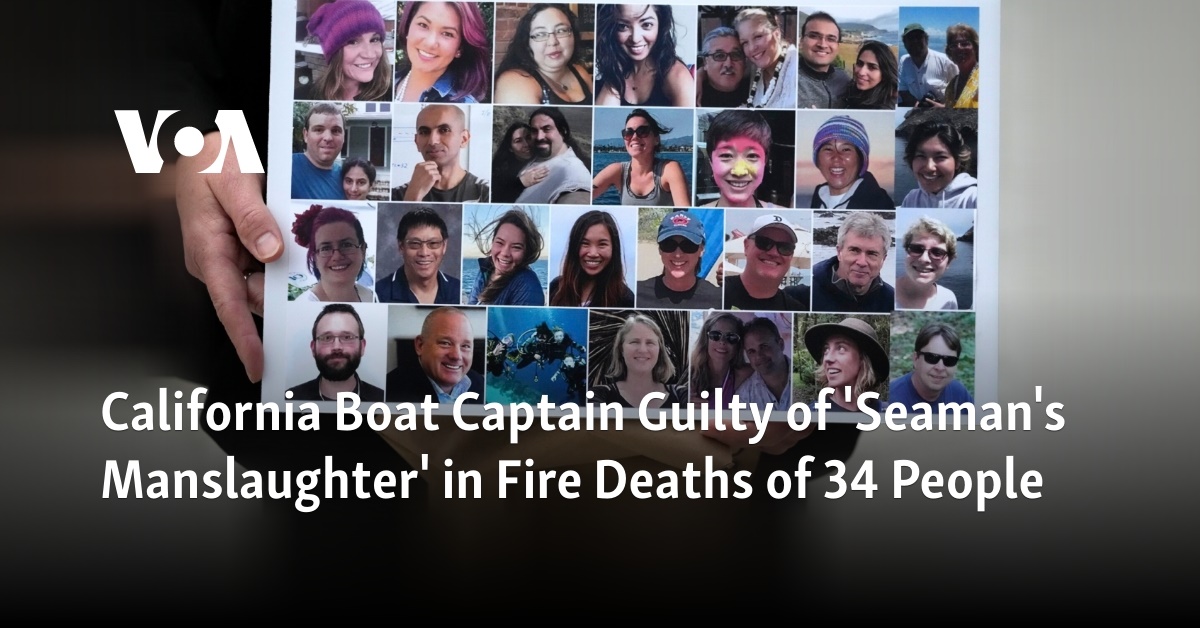 The captain of a dive boat that caught fire and sank off the California coast in 2019, killing 34 people in one of the state's deadliest maritime disasters, was found guilty on Monday on a federal charge of seaman's manslaughter.
Jerry Boylan, 70, was found guilty by a U.S. District Court jury in Los Angeles on a single charged count of "misconduct or neglect of a ship officer" under a federal homicide statute dating from steamboat accidents in the early 1800s.
The felony conviction, capping a 10-day trial, carries a maximum penalty of 10 years in prison, according to Thom Mrozek, a spokesman for the U.S. Attorney's Office in Los Angeles. Sentencing was set for Feb. 8, 2025.
Boylan was captain of the 75-foot dive boat Conception, which went up in flames early in the morning on Sept. 2, 2019. The vessel was anchored in Platt's Harbor near Santa Cruz Island, off the Santa Barbara Coast, during a sport diving trip.
Thirty-three passengers and one member of the crew died in the Labor Day holiday weekend blaze. They had been sleeping below deck when the fire began.
The five surviving crew members, including Boylan, had been above deck in berths behind the wheelhouse and escaped by leaping overboard as the burning vessel sank into the Pacific. They told investigators that flames coming from the passenger quarters were too intense to save anyone trapped below.
But the jury unanimously agreed with prosecutors that Boylan, as charged in the indictment, acted with "reckless disregard for human life by engaging in misconduct, gross negligence, and inattention to his duties."
Among other lapses cited by prosecutors, Boylan neglected to maintain a night watch or roving patrol as required, failed to conduct sufficient fire drills and crew emergency training and left the vessel without attempting to fight the blaze."
Prosecutors said he was the first to abandon ship and did so without using the boat's public address system to warn passengers and crew about the fire.