A cameraman hit in the head by an errant throw Wednesday night at Yankee Stadium has a broken eye socket and is home resting, the YES Network said in a statement Thursday.
Positioned right next to the New York Yankees' dugout on the first-base side, Pete Stendel of YES Network was struck by a hurried throw from Baltimore Orioles rookie shortstop Gunnar Henderson, who fired high to first as he tried to complete a double play in the fifth inning.
Stendel was taken to the hospital, and YES said late Wednesday he was conscious and undergoing tests. The network provided an update Thursday saying he has an orbital fracture and had been released.
"Every time that a ball goes over the first baseman or even a foul ball from the hitter, you don't want to see it going towards a fan. It just happened to be in the wrong spot, and I hope he's doing all right," Henderson said following his team's 6-3 victory. "My prayers go out to him. I'm just thankful for the guys that rushed over there to him to help him."
The game was delayed about 17 minutes as the Yankees' athletic training staff and medical personnel tended to Stendel in the camera well. Baltimore players came off the field and waited in their dugout as Yankees and Orioles, including Henderson, watched in obvious concern at a hushed ballpark.
Stendel was strapped onto a stretcher and carted off the field, raising and wagging two fingers to loud applause from the crowd of 36,022 as he was driven along the warning track behind home plate.
Baltimore manager Brandon Hyde also said it was a frightening scene that was "awful" to be a part of.
"He gave the peace sign coming off the field but that was tough to watch and hopefully he's OK," Hyde said.
After the game, Henderson was asked if he was shaken up.
"I'm doing pretty fine. Yeah, it sucks that happened to him, but it's just trying to play the game hard. Sometimes that happens," he said.
Reporting by The Associated Press.
---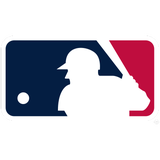 Get more from Major League Baseball Follow your favorites to get information about games, news and more
---