Canada's Immigrant Recruitment Tops Week's Immigration News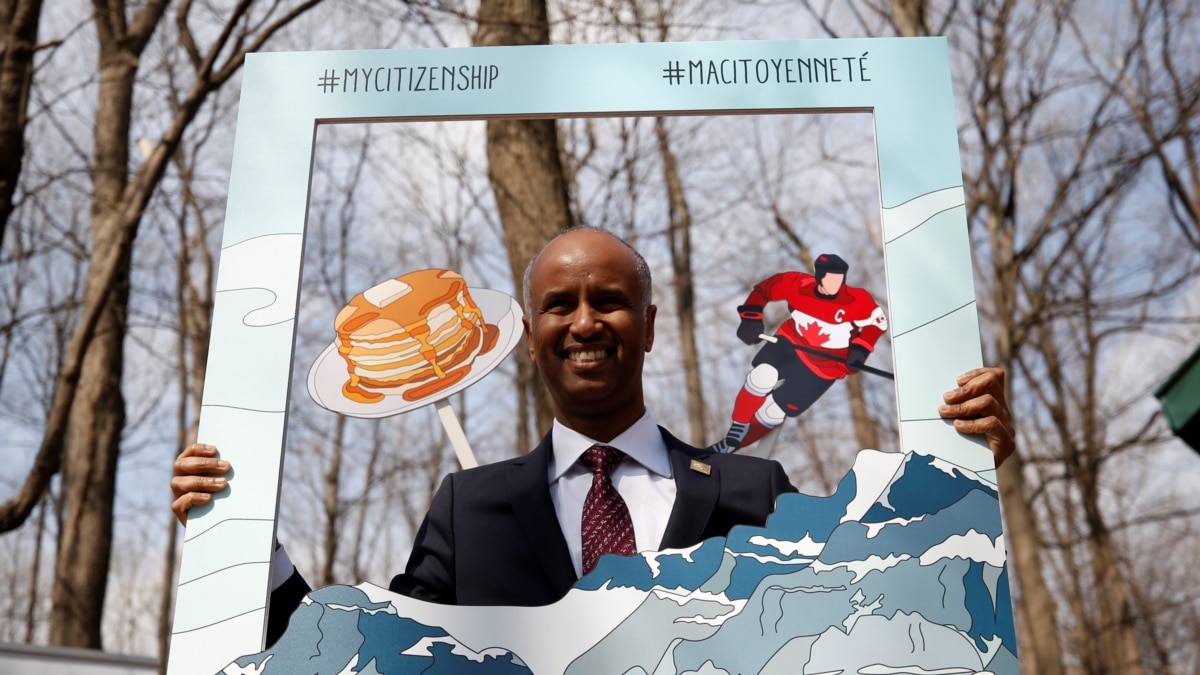 Editor's note: Here is a look at immigration-related news around the U.S. this week. Questions? Tips? Comments? Email the VOA immigration team: ImmigrationUnit@voanews.com.
Canadian Immigration Initiative Allows US Work-Visa Holders to Go North
Canada has unveiled an immigration initiative to attract highly skilled technology professionals from the United States with H-1B work visas. H-1B visas are for nonimmigrant foreign workers with specialized skills. Beginning July 16, up to 10,000 of these visa holders will be able to apply to work in Canada. The move is part of the country's new Tech Talent Strategy. Immigration reporter Aline Barros has the story.
Texas Set to Use Rio Grande Buoys in Bid to Curb Border Crossings
Texas began Thursday to roll out what will become a floating barrier on the Rio Grande in the latest escalation of Governor Greg Abbott's multibillion-dollar effort to secure the U.S. border with Mexico. The Associated Press reports.
Supreme Court Allows Biden Policy to Take Effect Focusing Deportations on Public Safety Risks
The Supreme Court said Friday it will no longer stand in the way of a long-blocked Biden administration policy to prioritize the deportation of immigrants who are deemed to pose the greatest public safety risk or were picked up at the border. The Associated Press reports.
Immigration around the world
VOA60 Africa: Sudan's Six Neighbors in Cairo for Peace Talks, Refugees Share Harrowing Stories
Thousands of refugees from neighboring Sudan pour into the small border town of Adré daily, often with harrowing stories of escaping the ongoing violence.
300 Migrants Missing at Sea Near Spanish Canary Islands: Aid Group
At least 300 people who were traveling on three migrant boats from Senegal to Spain's Canary Islands have disappeared, migrant aid group Walking Borders said Sunday. Reuters reports.
UNHCR Concerned About Forced Repatriation of Burkinabe Refugees From Ghana
UNHCR, the U.N.'s refugee agency, has expressed concern about reports that Ghana's armed forces this week deported hundreds of asylum-seekers who were fleeing an insurgency in neighboring Burkina Faso. Ghana's military said it only expels illegal immigrants and suspected terrorists, but an activist who made a recording of the forced deportations says the move involved mostly women and children seeking refuge from the violence. Kent Mensah reports from Accra.
Smuggler Sentenced for Deaths of 39 Migrants Who Suffocated in Truck
A Romanian man who was part of an international human smuggling ring was sentenced Tuesday to more than 12 years in prison for the deaths of 39 migrants from Vietnam who suffocated in a truck trailer on their way to England in 2019. The Associated Press reports.
Refugees Married to Kenyan Citizens Seek Citizenship Rights
Rights groups in Kenya are campaigning for refugees married to Kenyans to obtain citizenship. The Kenyan Constitution allows foreign nationals married to Kenyans to register for citizenship after seven years of marriage. But they must have residency status to apply, and this policy locks out refugees. Juma Majanga reports from the Dadaab refugee camps.
Aid Group: Afghan Children Die as Families Flee Taliban Demolition of Refugee Camp
A global aid agency said Tuesday that Afghanistan's Taliban authorities had evicted 280 internally displaced families, or about 1,700 people, from a makeshift settlement in Kabul and demolished it in a breach of international obligations. Ayaz Gul reports.
WFP: Growing Number of Refugees from Sudan's Darfur Region Crossing Into Chad
The United Nations food agency says thousands of people are crossing the border into the central African nation of Chad from neighboring Sudan to escape the nearly three-month-old violence that the world body's humanitarian chief has described as a civil war "of the most brutal kind." A VOA News report.
Spain Rescues 86 People Near Canary Islands, but Scores of Migrants From Senegal Remain Missing
Spanish authorities rescued 86 people Monday from a boat near the Canary Islands that appeared to be from Senegal, after an aid group reported that three boats from the African country went missing with 300 people aboard.