The Michigan Wolverines have given up just 30 points in five games.
They've scored at least 30 points in every game they've played, and they won three of their games with Jim Harbaugh quite literally watching their games from his house while serving a suspension.
The only criticism that can be levied at Michigan is that the Wolverines haven't played a team that presents a credible threat.
Indeed, Rutgers is the best opponent the Wolverines have faced. But they have comported themselves like a team that expects to play for a national title — winning each game by at least 24 points.
Meanwhile, Georgia has not. The Dawgs have found themselves in dogfights with first South Carolina, and now Auburn.
In each game, the Dawgs had to come from behind in the second half to seal a victory against two teams that would be lucky to go bowling this season.
Presently, there isn't one team I believe is a runaway favorite to make the College Football Playoff, let alone win the national title. And Georgia barely resembles a team that looks like it can be the first program since integration to win three consecutive national titles.
And so I ranked each team accordingly.
Why Michigan might be the No. 1 team in the country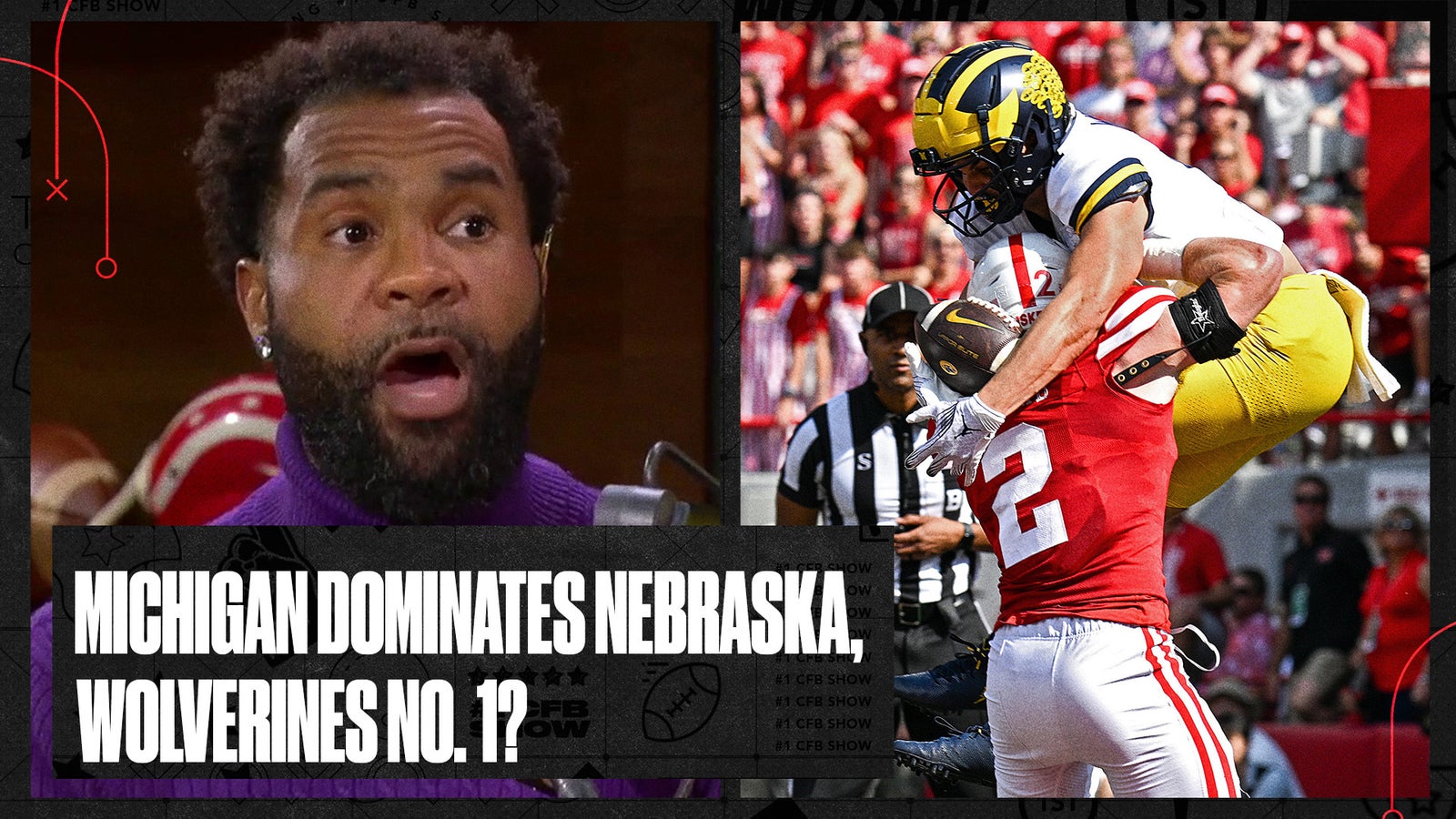 Here are my Top 25 rankings after Week 6.
1. Michigan (5-0)
Defeated Nebraska, 45-7
Nebraska didn't get on the board until there was 4:28 left in the game.
2. Georgia (5-0)
Defeated Auburn, 27-20
The Dawgs came back to win after taking the lead with three minutes left to play. UGA tight end Brock Bowers caught eight passes for 157 yards with a TD.
Should Georgia, Carson Beck be concerned?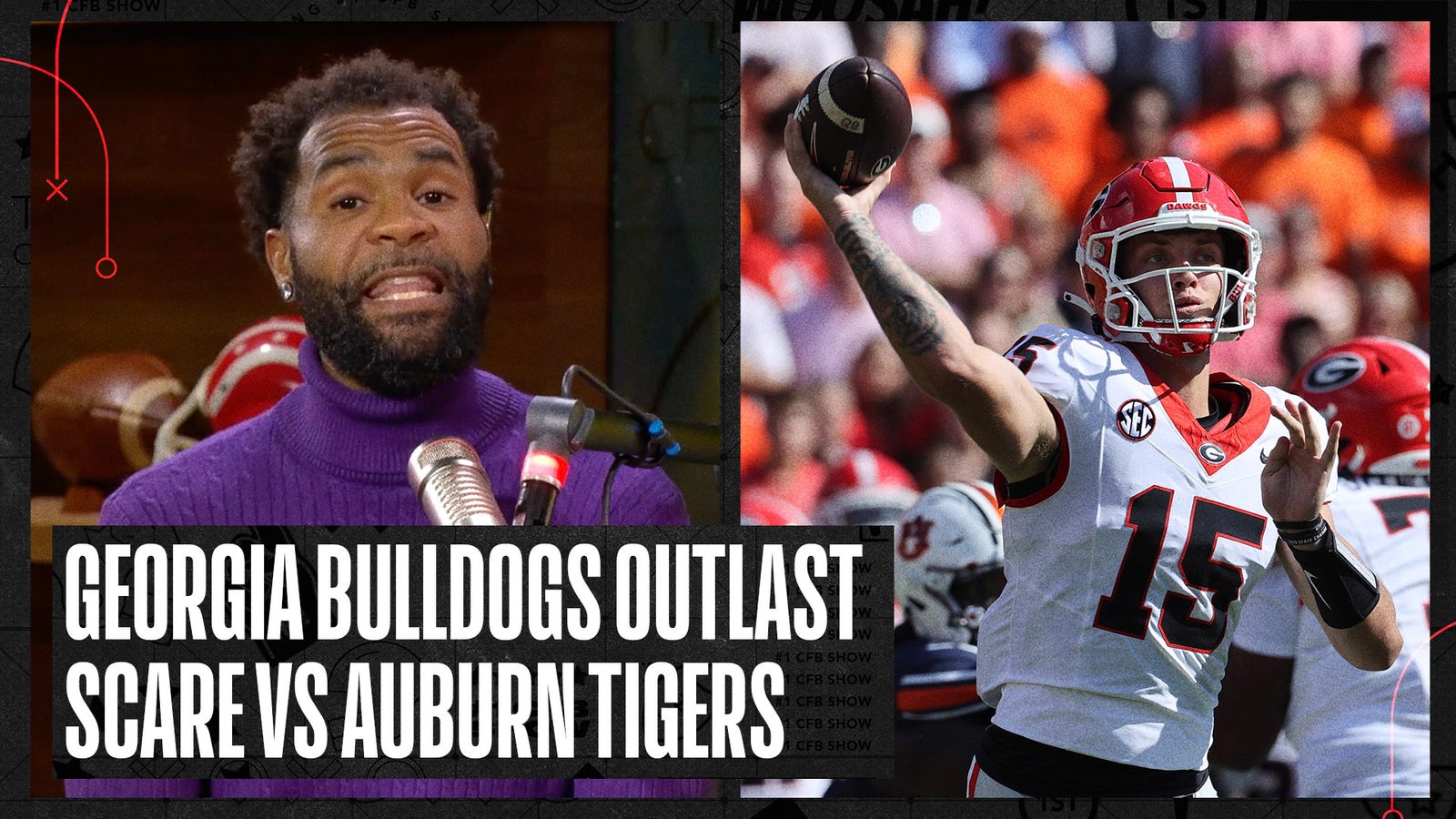 3. Ohio State (4-0)
Idle
The Buckeyes play host to Maryland on Oct. 7 (Noon ET on FOX and the FOX Sports app).
4. Texas (5-0)
Defeated Kansas, 40-14
Texas knocked off its second top-24 opponent in four weeks with a decisive win against the Jayhawks on the Forty Acres.
5. Penn State (5-0)
Defeated Northwestern, 41-13
The Nittany Lions scored 31 points in the second half and sacked the Wildcats' QB seven times.
6. Oregon (5-0)
Defeated Stanford, 42-6
The Ducks led Stanford just 14-6 at halftime. The Ducks put up 506 yards on a rebuilding Cardinal program.
7. USC (5-0)
Defeated Colorado, 48-41
USC led Colorado 41-14 with just more than seven minutes left in the third quarter. The Trojans defense gave up 564 yards.
Breaking down USC's narrow win at Colorado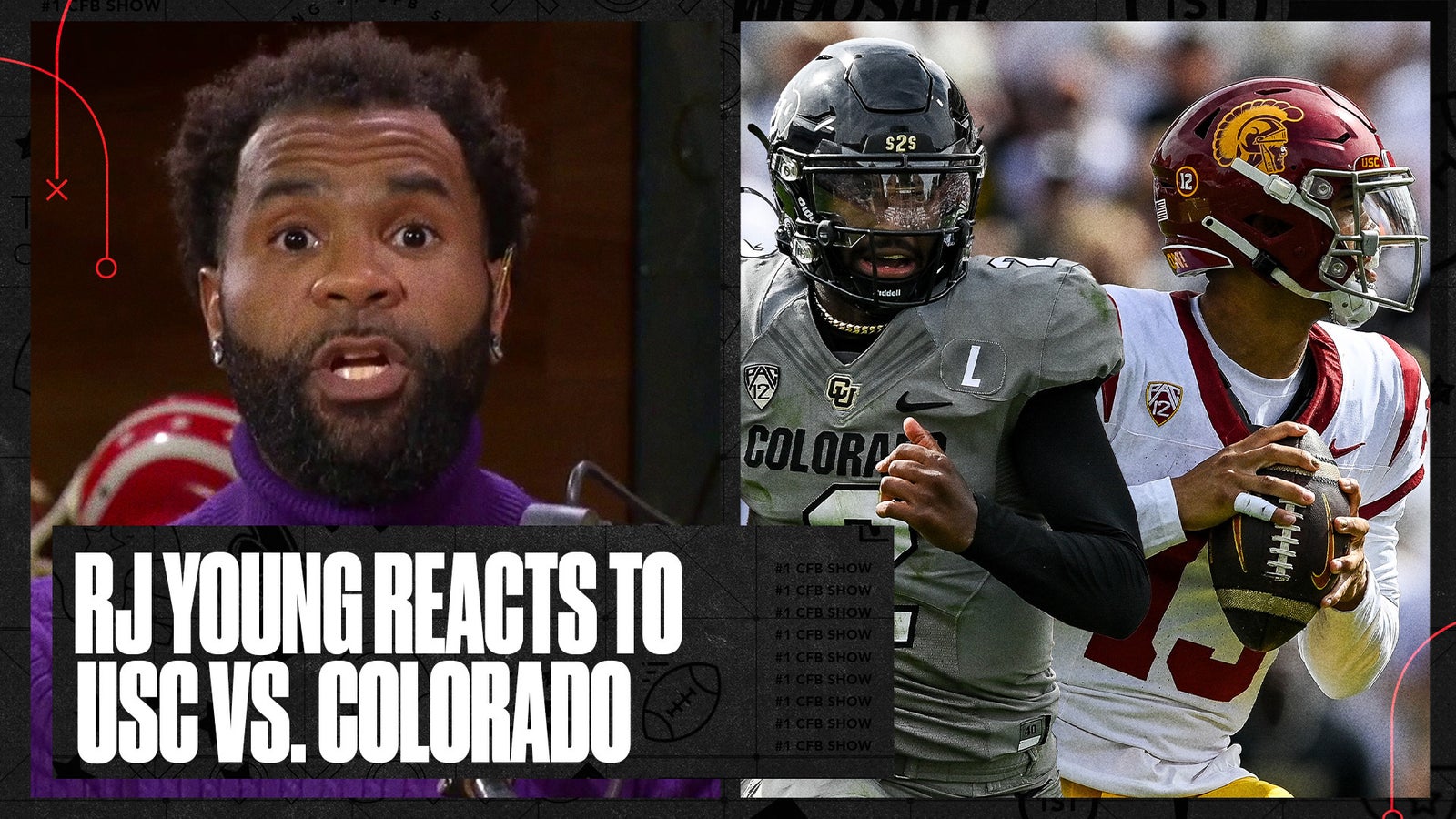 8. Washington (5-0)
Defeated Arizona, 31-24
Heisman Trophy candidate Michael Penix Jr. was held without a touchdown pass, but he completed 30 of 40 passes for 363 yards as the Huskies earned the road win.
9. Florida State (4-0)
Idle
The Seminoles play host to Virginia Tech on Oct. 7.
10. Notre Dame (4-1)
Defeated Duke, 21-14
The Fighting Irish held Duke to just one TD in each half.
11. Alabama (4-1)
Defeated Mississippi State, 40-17
The Tide held Bulldogs QB Will Rogers to 107 passing yards and picked him off three times.
12. Oklahoma (5-0)
Defeated Iowa State, 50-20
Oklahoma's defense has allowed just five TDs in five games. The Sooners have put up 50 or more points in three games. Next up is Texas, and the quest to bring back that ugly gold hat.
Oklahoma's Jayden Gibson breaks multiple tackles on unreal TD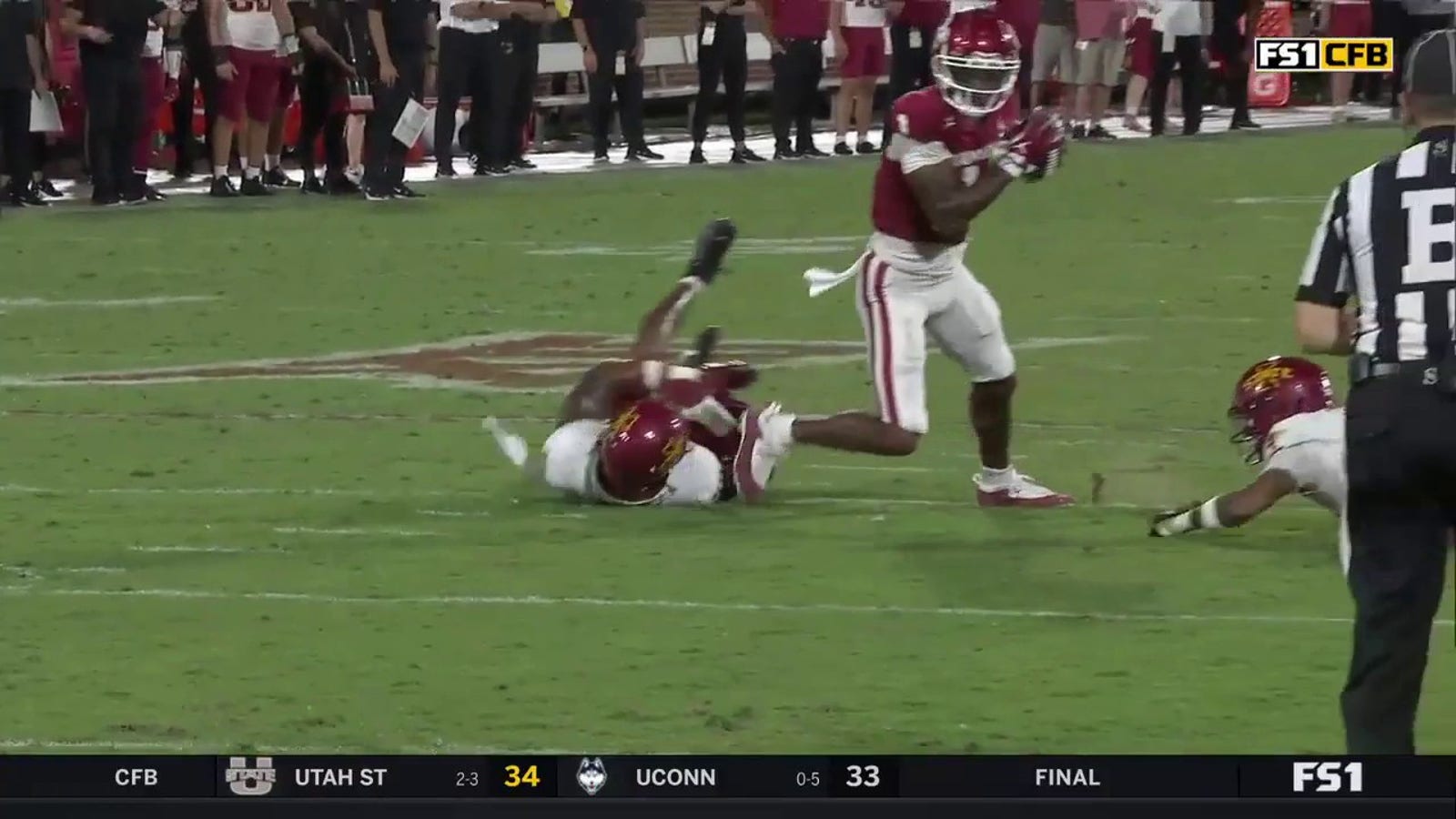 13. Ole Miss (4-1)
Defeated LSU, 55-49
The Rebels put up 706 yards of offense. They also scored 21 points in both the first and fourth quarters of their SEC West showdown.
14. Washington State (4-0)
Idle
The Cougars play at UCLA on Oct. 7.
15. Oregon State (4-1)
Defeated Utah, 21-7
The Beavers defense allowed just 198 total yards and 57 on the ground against a previously unbeaten Utah squad.
Oregon State fans storm the field after defeating Utah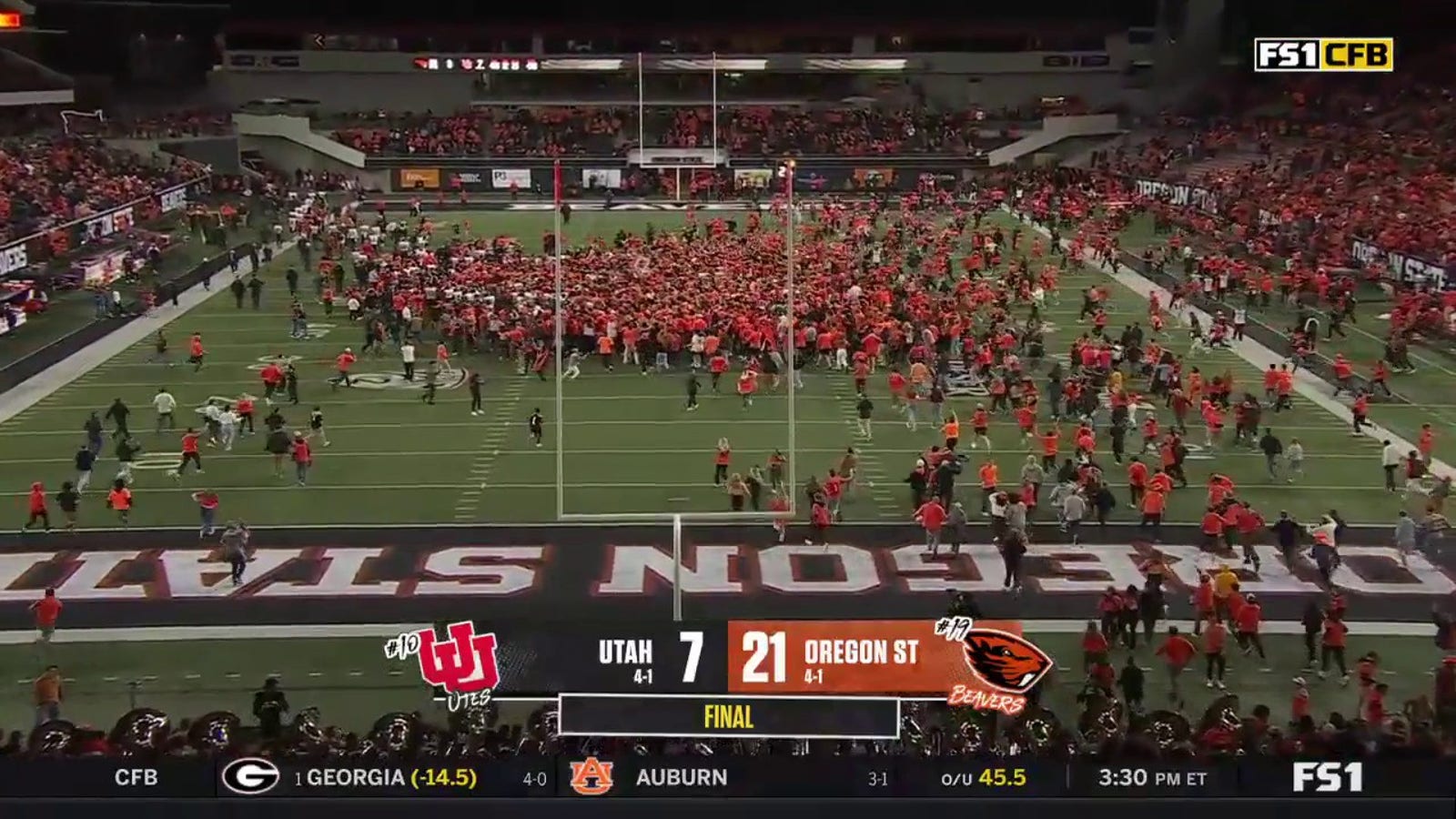 16. North Carolina (4-0)
Idle
The Tar Heels play host to Syracuse on Oct. 7.
17. Duke (4-1)
Lost to Notre Dame, 21-14
Star QB Riley Leonard left the game with a leg injury, the status of which could determine how long the Blue Devils remain on this list.
18. Utah (4-1)
Lost to Oregon State, 21-7
The Utes looked hapless offensively against a balanced attack from the Beavers. After four wins without starting quarterback Cam Rising, Utah couldn't overcome the challenge in Corvallis.
19. Miami (4-0)
Idle
The Hurricanes play host to Georgia Tech on Oct. 7.
20. LSU (3-2)
Lost to Ole Miss, 55-49
After coming back from an early 21-7 deficit, the Tigers led the Rebels 49-47 before giving up the game-winning TD with 43 seconds left to play.
21. Missouri (5-0)
Defeated Vanderbilt, 38-21
Mizzou QB Brady Cook threw for 395 yards with four TDs in the win.
22. UCLA (3-1)
Idle
The Bruins play host to Washington State on Oct. 7.
23. Kentucky (5-0)
Defeated Florida, 33-14
UK RB Ray Davis rushed for 280 yards and three TDs.
24. Maryland (5-0)
Defeated Indiana, 44-17
Taulia Tagovailoa hit 24 of 34 passes for 352 yards with five TDs in the win. The Terps are 5-0 for the first time since 2001, and this marks the first time the Terps have won their first five games of the season by 18 points or more.
25. Tennessee (4-1)
Defeated South Carolina, 41-20
The Vols defense held the Gamecocks to just two-of-15 on third down while the Vols offense put up 477 yards, including 238 on the ground.
[Do you want more great stories delivered right to you? Here's how you can create or log in to your FOX Sports account, follow your favorite leagues, teams and players and receive a personalized newsletter in your inbox daily.]
RJ Young is a national college football writer and analyst for FOX Sports and the host of the podcast "The Number One College Football Show." Follow him on Twitter at @RJ_Young and subscribe to "The RJ Young Show" on YouTube.
---
COLLEGE FOOTBALL trending
---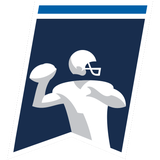 Get more from College Football Follow your favorites to get information about games, news and more
---