Week 5 of the college football season was jam-packed with must-see matchups around the country.
Kicking off the day, unranked Kentucky took down No. 22 Florida by double digits to lock down a 5-0 start on the season for the second time in the past three years. Elsewhere, a huge Pac-12 showdown came down to the wire between No. 8 USC and Colorado in Boulder on FOX's "Big Noon Kickoff."
There was nearly another upset in the afternoon window when No. 1 Georgia came up clutch in the final minutes of Saturday's tilt against Auburn to narrowly escape with a win.
Later on in the day, No. 20 Ole Miss won a high-scoring affair with No. 13 LSU, scoring in the final minute to win, 55-49. No. 14 Oklahoma defeated Iowa State, 50-20, setting up a major battle with No. 3 Texas in next week's Red River Showdown.
In the nightcap, No. 11 Notre Dame avenged its loss from last week, defeating No. 17 Duke, 21-14, by scoring the game-winning touchdown with 31 seconds left.
Here are the top moments!
No. 11 Notre Dame 21, No. 17 Duke 14
Notre Dame strikes first
The Fighting Irish were able to score on the opening drive after they successfully ran a fake punt on fourth down, getting into scoring territory on the play. Shortly after, Audric Estime ran one right up the gut for a 6-yard score.
Waters works his way in for six
Duke running back Jordan Waters found the end zone for the fifth consecutive game, finally getting the Blue Devils on the scoreboard as his score made it a 13-7 game in the third quarter.
Duke duking it out for the lead
Duke's offense found a rhythm after its first score of the game. The Blue Devils marched down the field with quarterback Riley Leonard using his legs to pick up 33 yards on one play. As Duke faced third-and-goal from the 3-yard line, Leonard connected with Jordan Moore for a touchdown to take a 14-13 lead with just over nine minutes remaining.
How did Hartman get there?
As Notre Dame trailed, 14-13, Sam Hartman put it all on the line with less than a minute left on fourth-and-16. The Fighting Irish quarterback scrambled around before taking off, running 17 yards to pick up the first down and keep Notre Dame alive.
Estime for the win!
After Hartman's dramatic run, Estime refused to go down. The running back powered his way up the middle for a 30-yard touchdown run that gave Notre Dame the lead. The Fighting Irish converted on the 2-point conversion, giving them a 21-14 lead with 31 seconds remaining.
No. 14 Oklahoma 50, Iowa State 20
Hot start!
Oklahoma was first on the board after picking off Iowa State QB Rocco Becht and returning the interception for a touchdown less than a minute into the game.
Billy Bowman's 45-yard pick six helps Oklahoma strike first against Iowa State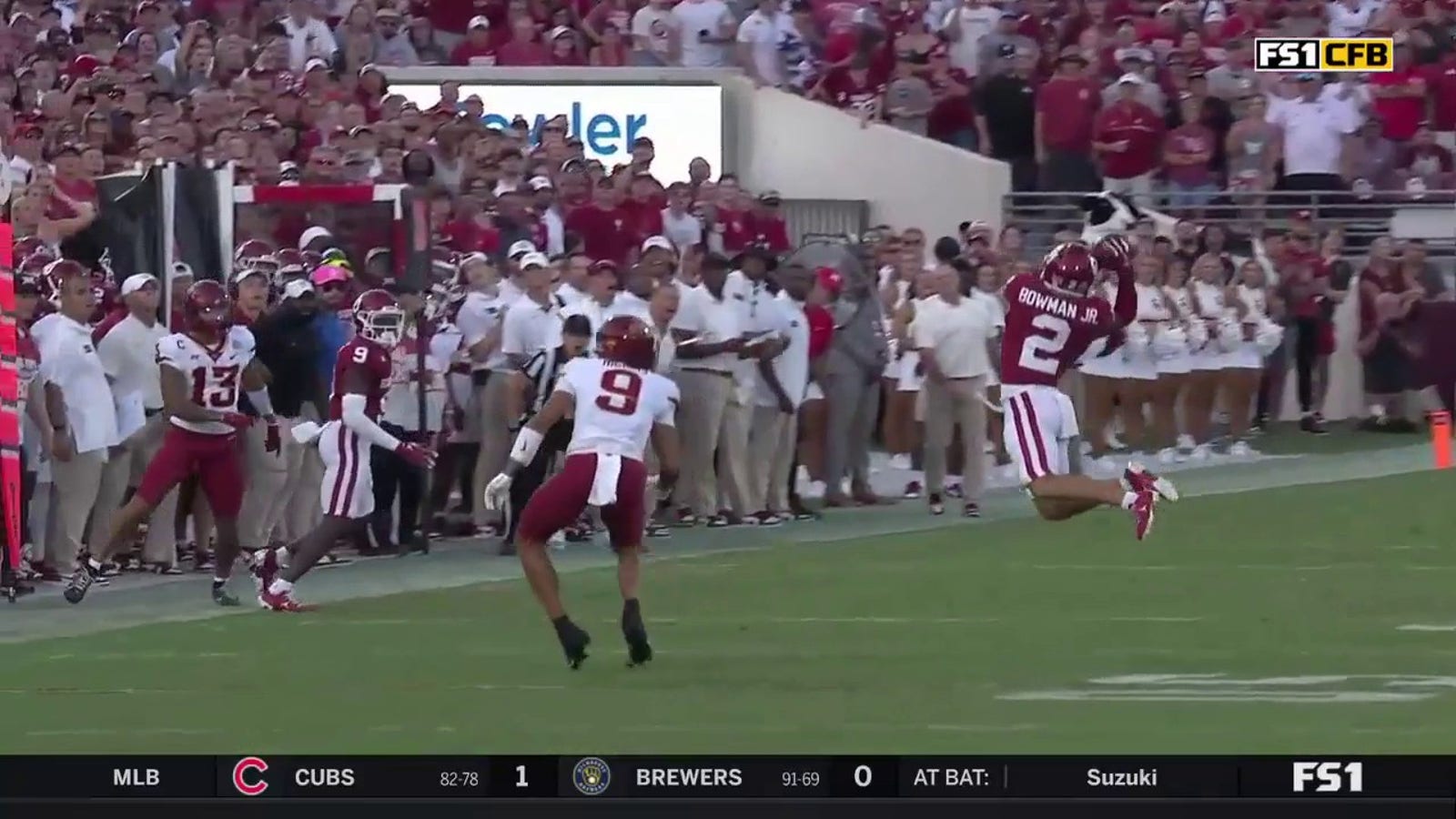 Not so fast!
Becht redeemed himself shortly after, connecting with WR Jaylin Noel for a 51-yard touchdown to knot things up.
Gabriel gashing Cyclones
Dillon Gabriel led Oklahoma to back-to-back scoring drives the first two times the Sooners had the ball. First, the Sooners quarterback scored on a 1-yard keeper to put them up, 14-7.
Dillon Gabriel punches in on a one-yard rushing TD to give Oklahoma a 14-7 lead over Iowa State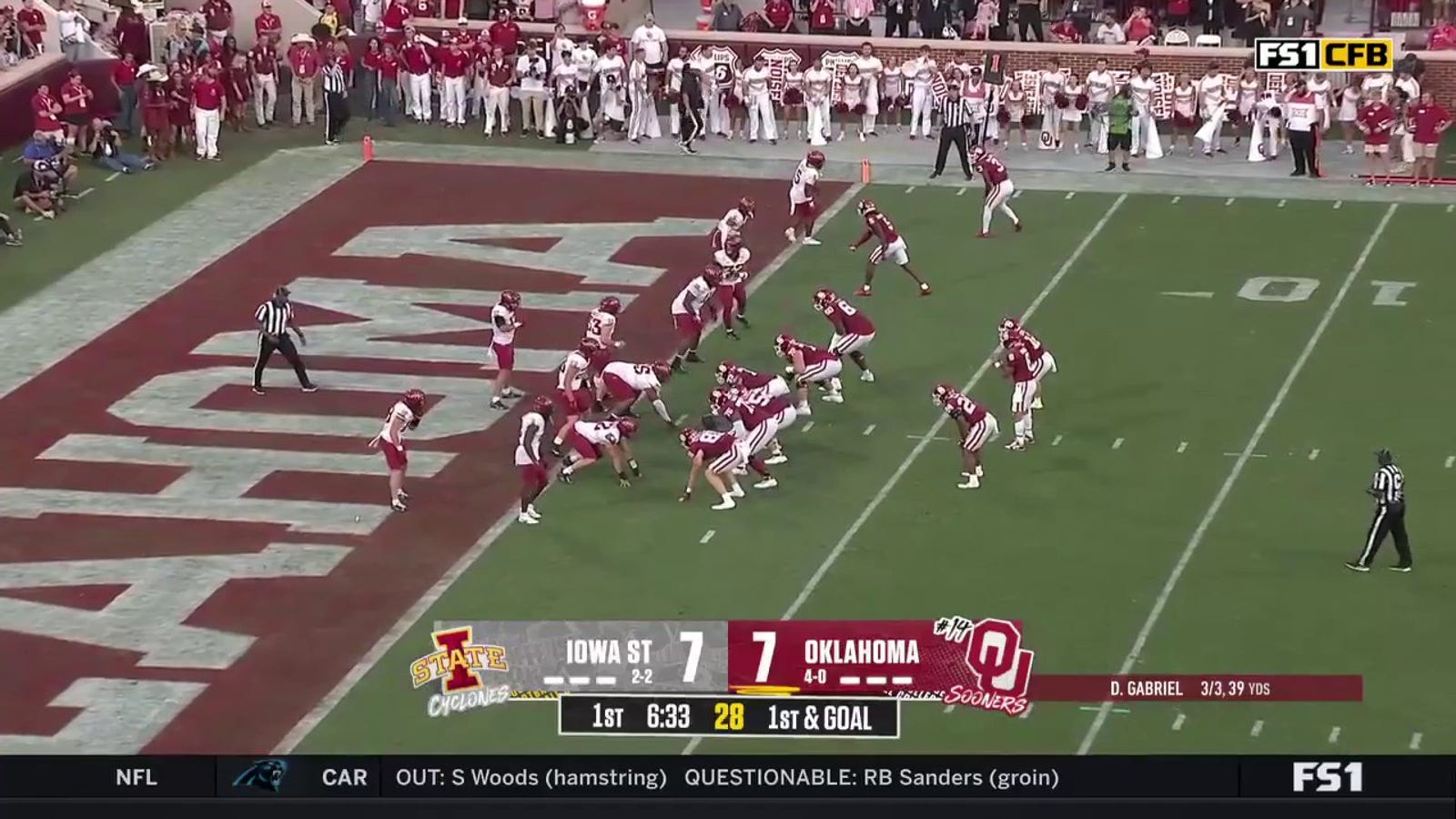 Later, Gabriel hit Nic Anderson in stride for a 39-yard touchdown to extend Oklahoma's lead to 21-10.
Dillon Gabriel throws a 39-yard dime to Nic Anderson to increase Oklahoma's lead over Iowa State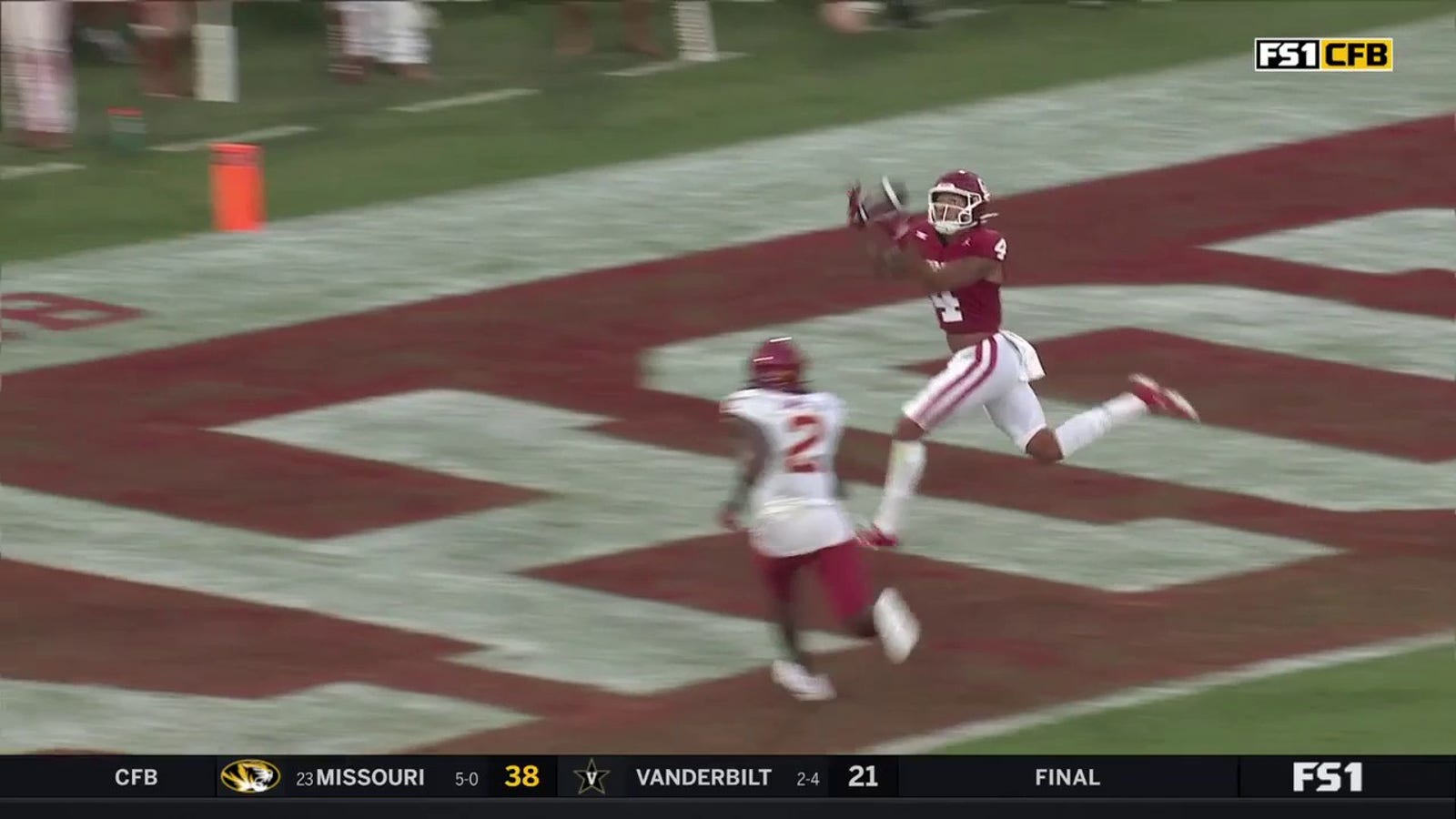 Getting a big one back
Iowa State was able to make it a one-score game again when Becht connected with Jayden Higgins on third-and-2. The receiver was able to run right by an Oklahoma defender at the spot of the reception and no one else was in front of him, scoring a 67-yard touchdown to make it a 21-17 game.
Iowa State's Jayden Higgins goes 67 yards UNTOUCHED to trim Oklahoma's lead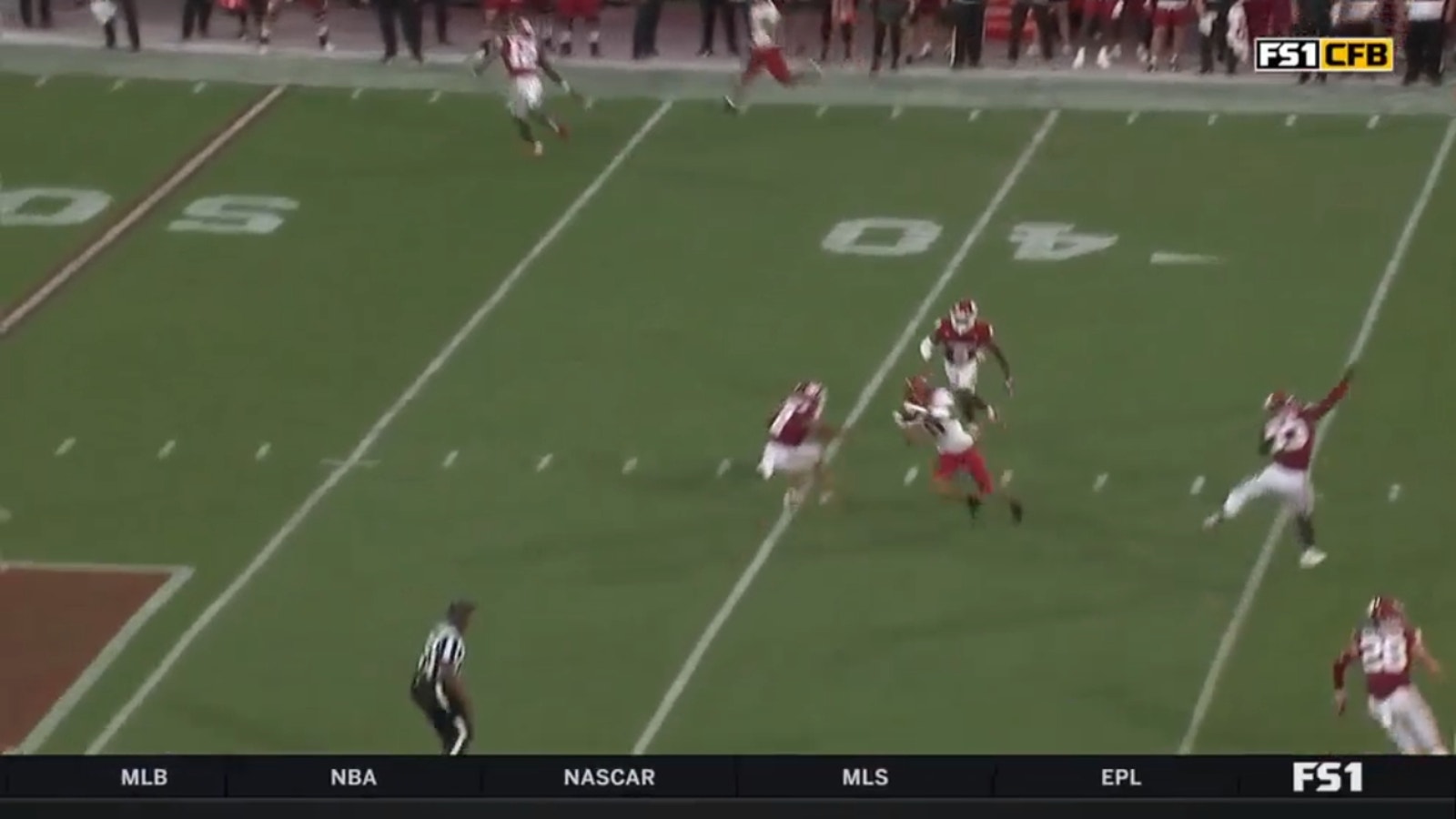 Gabriel keeps going into the end zone
The Sooners QB found the end zone again with his legs, rushing on a keeper as he patiently followed his blockers for a 6-yard score.
Getting two more points on a punt block
Oklahoma continued to add more points with its offense on the sideline. After getting Iowa State's offense off the field, Oklahoma blocked the punt in front of the end zone. While it wasn't able to corral the ball for six, it was able to force the ball out of the back of the end zone for two points, extending its lead to 30-20.
A familiar name makes a big play for Oklahoma
Oklahoma fans cheered on Stoops again in Norman on Saturday. This time, it was Drake Stoops (son of former Oklahoma coach Bob Stoops) who had Sooner Nation excited, hauling in a 2-yard grab to make it 40-20 right before halftime.
Dillon Gabriel connects with Drake Stoops on a 2-yard reception to extend Oklahoma's lead over Iowa State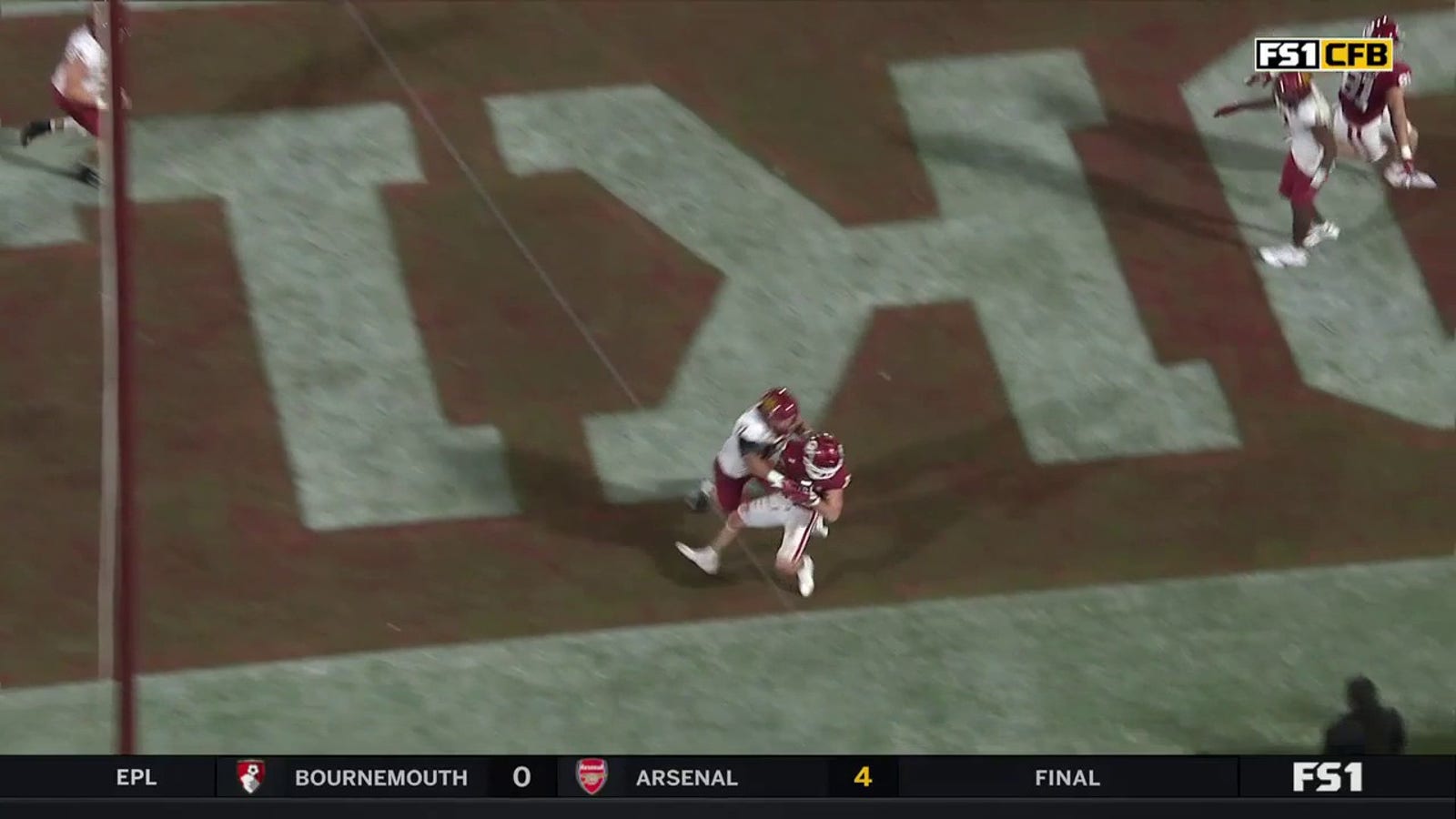 Multiple efforts for the score
Oklahoma opted to go for it on fourth-and-7 from Iowa State's 41-yard line at the start of the second half despite leading, 40-20. The decision paid off. Gabriel found Jayden Gibson, who made a leaping grab. When he came back down, he spun out of a tackle. He spun out of a second tackle before running into end zone, giving the Sooners a 47-20 lead.
Oklahoma's Jayden Gibson breaks MULTIPLE tackles in UNREAL TD reception against Iowa State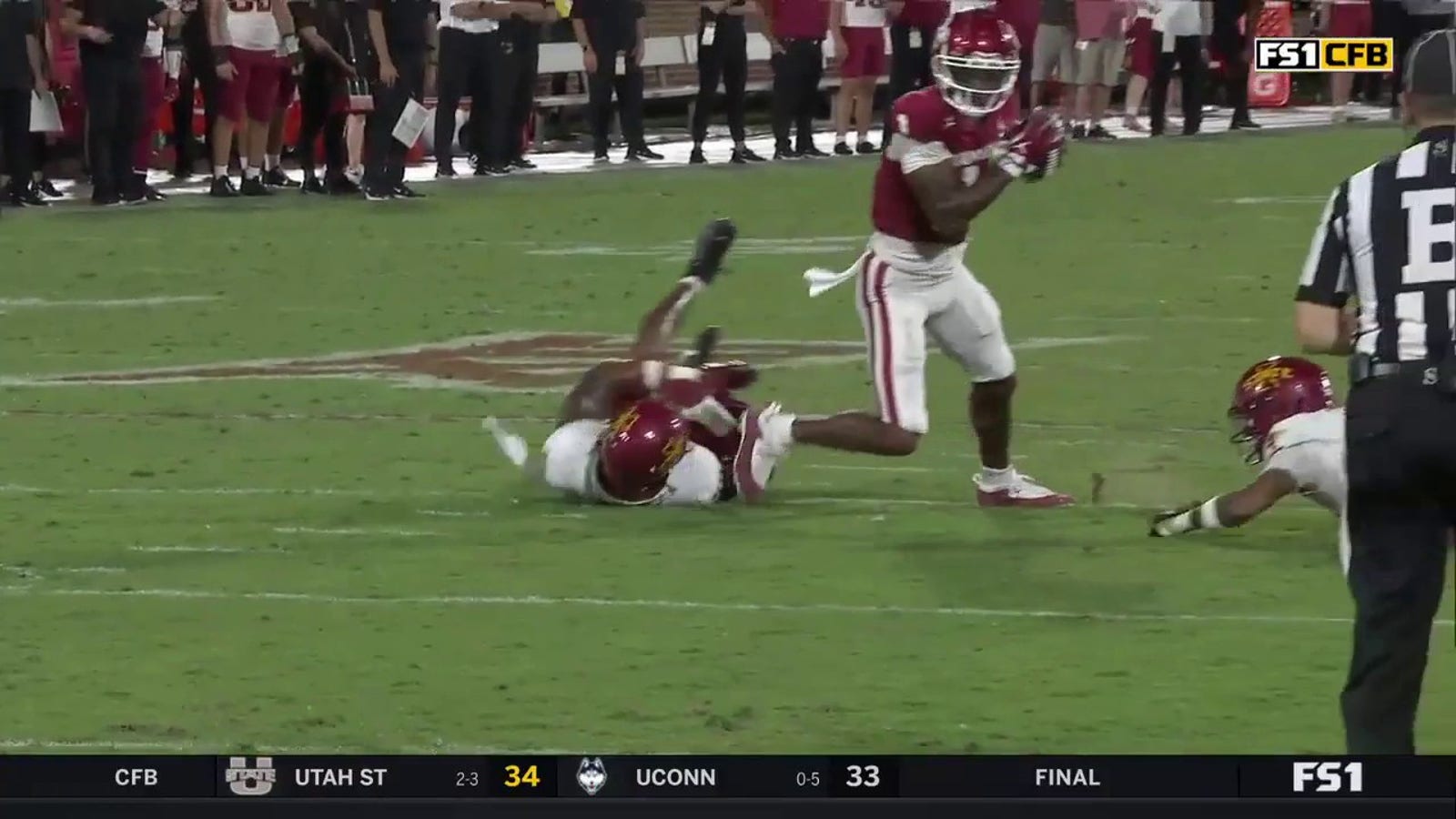 No. 20 Ole Miss 55, No. 13 LSU 49
Going, going, gone!
Ole Miss RB Ulysses Bentley added to the Rebels' early lead, rushing for a 43-yard score to make it a 14-point game.
Thomas on top
LSU's Brian Thomas helped QB Jayden Daniels out by winning a contested ball in the back of the end zone, making the leaping grab for a 20-yard score to help the Tigers cut Ole Miss' lead to 14-7 late in the first quarter.
Dart on the dot for six!
Ole Miss QB Jaxson Dart hit Jordan Watkins in stride, allowing the Ole Miss wide receiver to break away and outrun the LSU defense to the end zone, putting the Rebels up 21-7 headed into the second quarter.
Dashing away
Daniels not only got LSU out of a second-and-17 spot, but he also got it into scoring territory. He used his legs to blaze by Ole Miss' defense, getting down to the 10-yard line with a 55-yard run.
LSU scored a few plays later to close the gap slightly, 21-14.
Daniels drops a dime
Daniels continued to showcase his dual-threat ability in the first half, dropping a pass to Kyren Lacy in the end zone for a 29-yard score. The touchdown helped LSU cut Ole Miss' lead to 31-28 right before halftime.
Tush push for the lead!
The Tigers channeled the famous Eagles play on third-and-goal from the 1-yard line, getting the score to give them their first lead of the game.
Digging a score
Logan Diggs extended LSU's lead to 42-34 when he bounced off a pair of tackles before reaching for the end zone on a 12-yard touchdown in the third quarter.
Judkins chugs his way into the end zone
Ole Miss struck back to open the fourth quarter when Quinshon Judkins carried LSU defenders with him into the end zone to make it a 42-40. Ole Miss wasn't able to convert the 2-point conversion though, keeping it behind by two points.
Back to Brian
Daniels struck again, finding Thomas in the end zone for a second time as the receiver made an impressive, toe-tapping grab, extending LSU's lead to 49-40.
Dart answers back
Dart found the end zone on a QB sneak to make it a 49-47 game with just over five minutes left.
Ole Miss takes the lead again in the final minute
After getting a key stop, Ole Miss capitalized, marching down the field before Tre Harris took a screen 13 yards for a touchdown. The ensuing 2-point conversion gave Ole Miss a 55-49 lead with 39 seconds remaining.
LSU's prayer was not answered and Ole Miss wins
Daniels led the Tigers down the field in the final seconds, setting them up for one last shot at the end zone from the 26-yard line with five seconds left. After he scrambled around for a few seconds, Daniels uncorked a pass to the end zone that was batted away and fell incomplete, securing the win for Ole Miss.
No. 1 Georgia 27, Auburn 20
Hometown hero
Auburn jumped out to a 10-0 lead over the reigning back-to-back national champions at home, to the surprise of many.
Auburn back out in front
After Georgia evened the game ahead of halftime, Auburn regained the lead on its opening possession of the second half. when QB Robby Ashford decided to keep the ball on an option, running straight ahead for a 9-yard score to give the Tigers a 17-10 lead following a Bulldogs' turnover.
Clutch drive
Georgia was able to get a key stop in the third quarter to end a once-promising Auburn drive, but the Tigers pinned the Bulldogs at their 2-yard line.
That didn't end up being a problem for Georgia. It went on a 10-play, 98-yard drive that was capped off by Daijun Edwards' 13-yard run to tie the game right before the start of the fourth quarter.
Putting the Bulldogs on his back
Star tight end Brock Bowers pulled through in the clutch for Georgia. On second-and-11, Bowers made a reception over the middle before breaking multiple tackles and getting into the end zone for a 39-yard score.
The touchdown gave Georgia a 27-20 lead — just its second of the game — and ultimately sealed the win for the Bulldogs.
No. 2 Michigan 45, Nebraska 7
Roman owning the end zone
Michigan took the early lead when Roman Wilson grabbed the ball over a Nebraska defender, securing the catch as he wrapped his arms around the contesting defensive back for a 29-yard touchdown pass from QB J.J. McCarthy.
Roman Wilson makes an UNREAL contested TD reception vs. Nebraska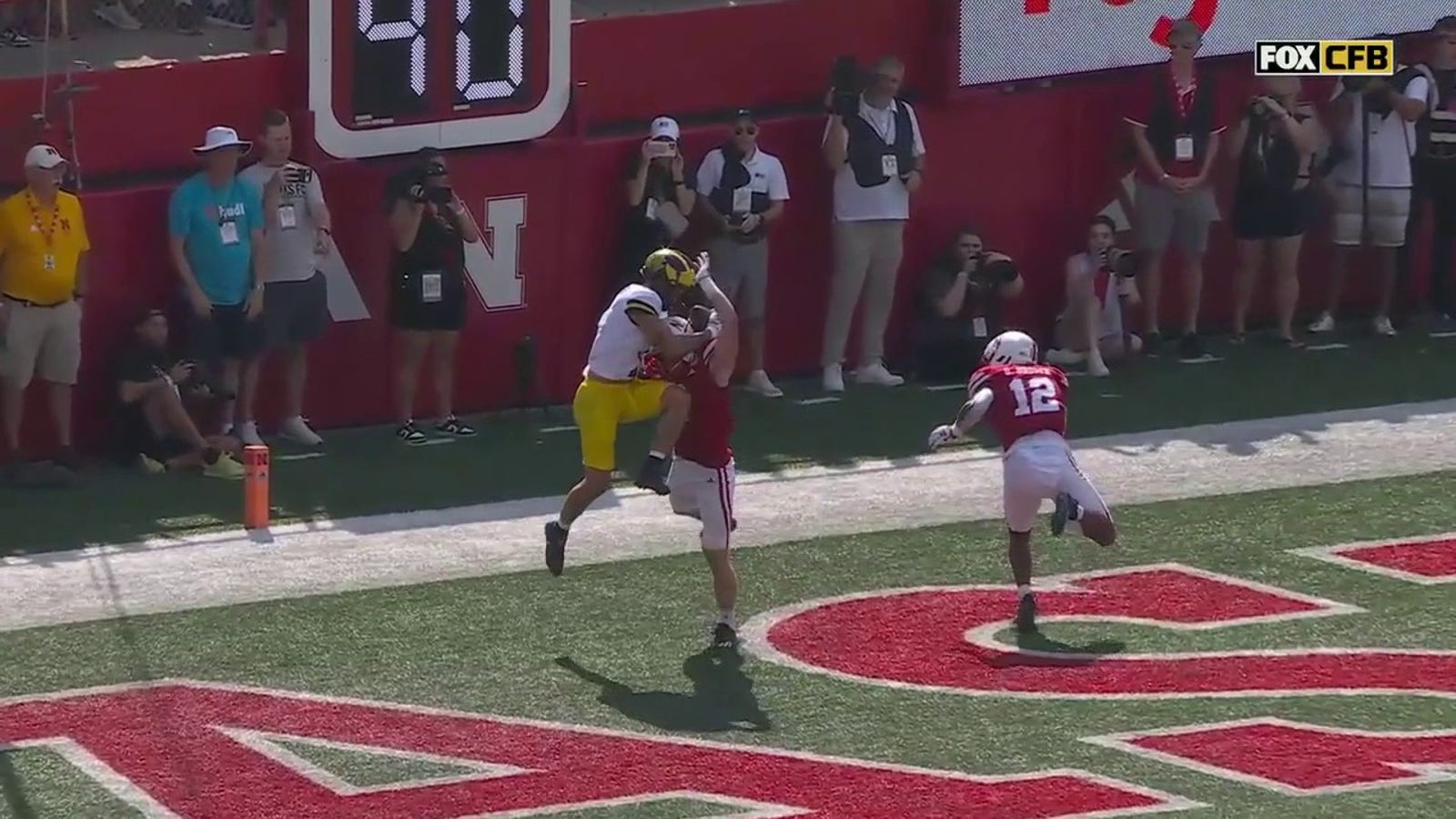 Double up!
After getting an interception, Michigan had a bright opportunity to add to its lead — and it delivered.
Kalel Mullings charged up the middle and right by Nebraska's defense for a 20-yard touchdown.
Kalel Mullings STORMS past Nebraska's defense to double Michigan's lead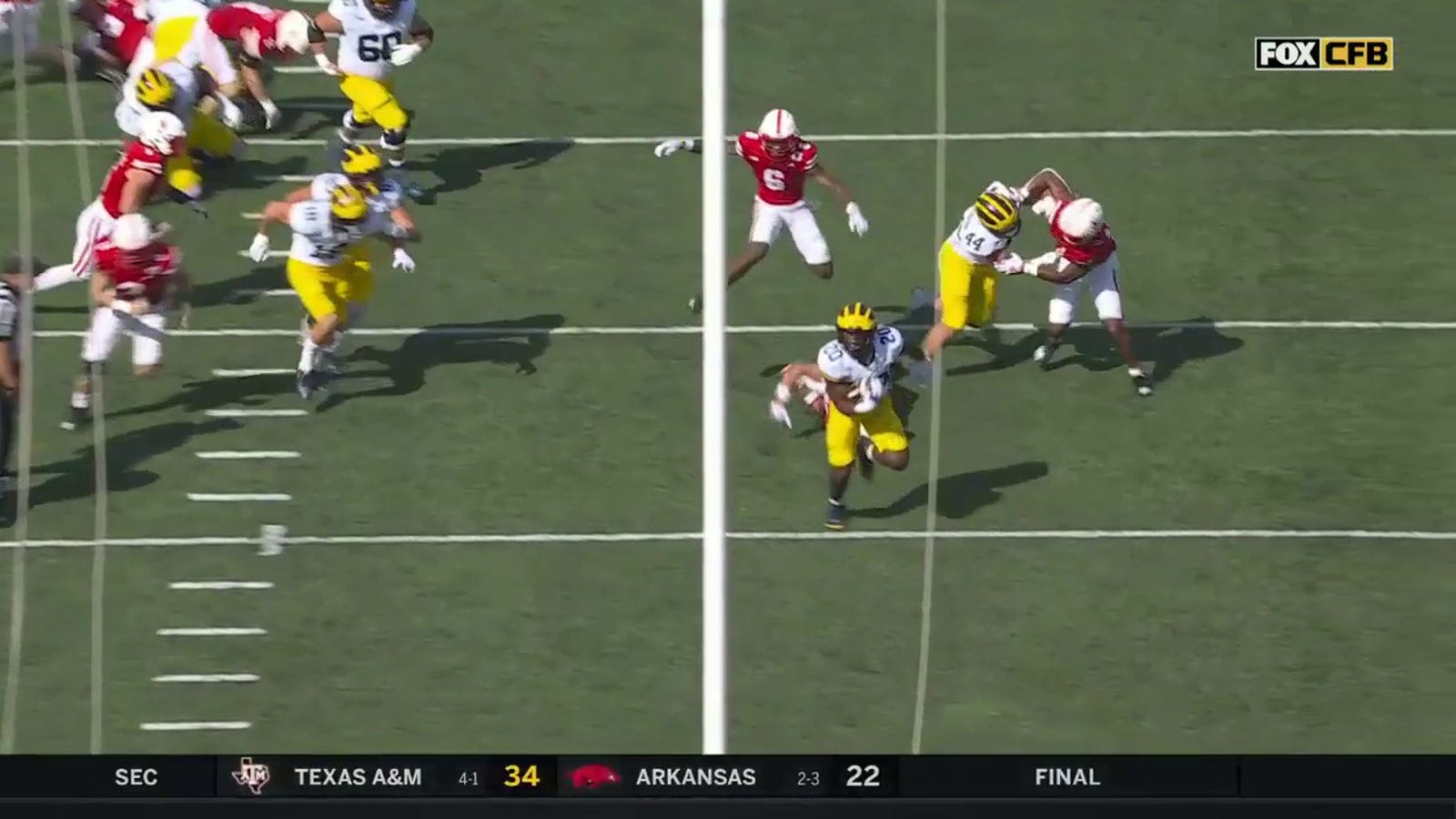 All the way!
McCarthy decided he wanted to get a touchdown with his legs after his touchdown pass in the first quarter. He escaped pressure in the pocket on second-and-1 before taking off and running into open space, reaching the end zone untouched for a 21-yard score that made it 21-0.
J.J. McCarthy goes 29 yards UNTOUCHED to the end zone vs. Nebraska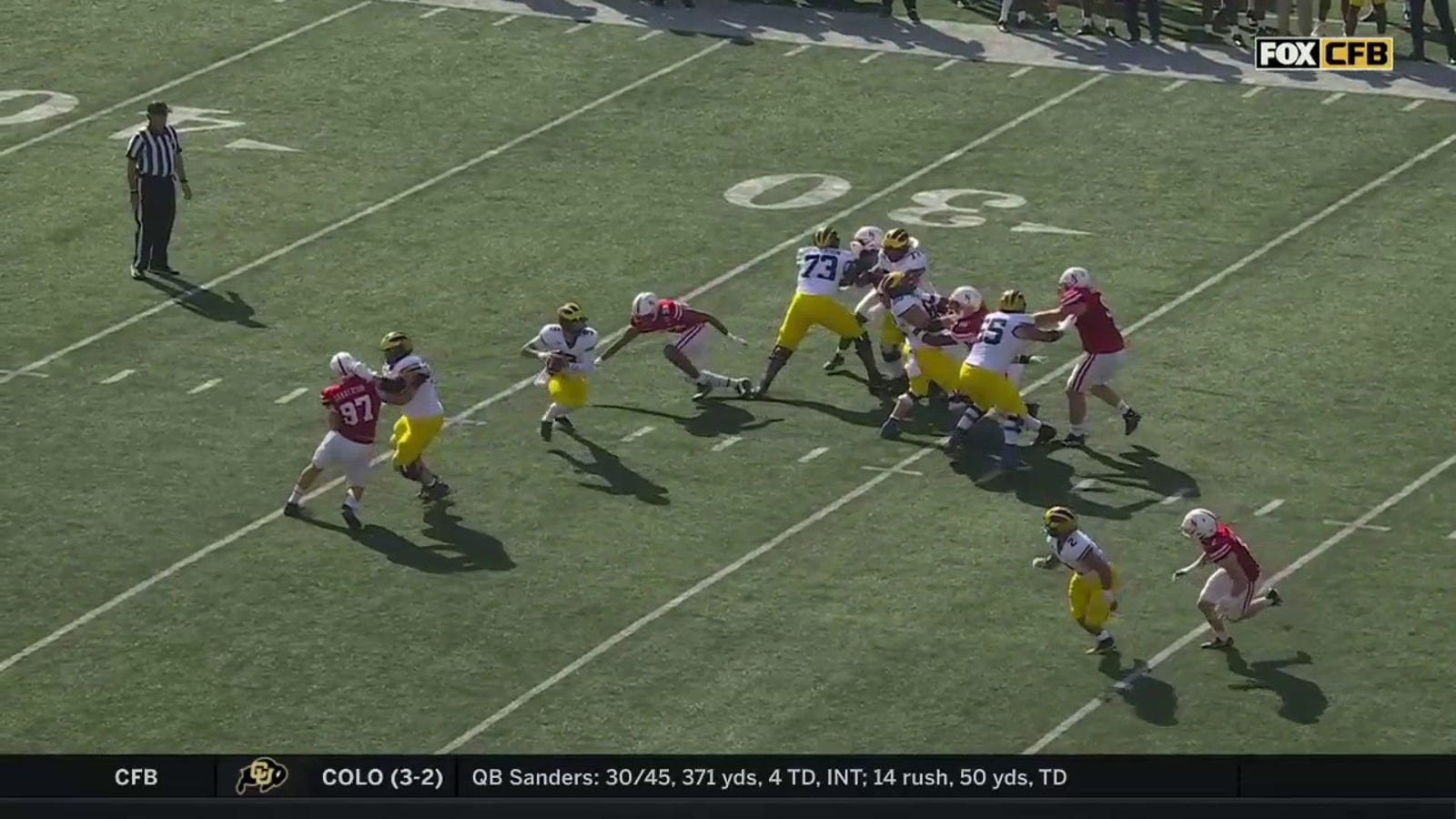 Double trouble
McCarthy looked like he was in trouble on a first-and-10 play from Nebraska's 16-yard line. But once again, he used his legs to create a play, running to the left before throwing across a body and into the end zone to Wilson for the receiver's second touchdown of the day. The score gave Michigan a 28-0 lead going into halftime.
The Wolverines extended their lead in the third quarter, getting a 1-yard touchdown run from Blake Corum to make it 35-0.
Michigan's J.J. McCarthy shows off ELITE elusiveness in 16-yard passing TD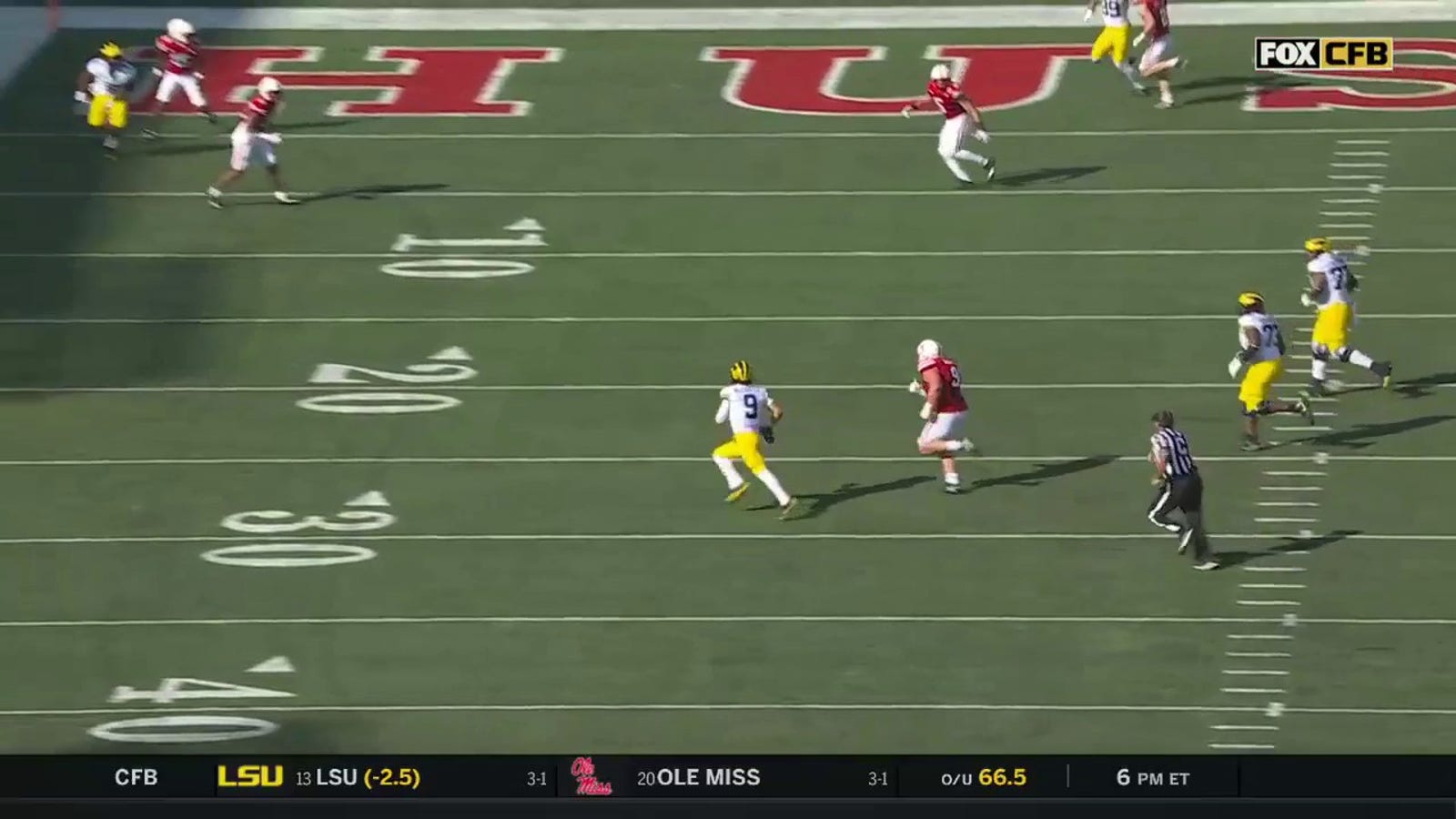 Big blow
After Michigan took a 38-0 lead at the start of the fourth quarter, it continued to punish Nebraska. On the ensuing kickoff, linebacker Christian Boivin delivered a hard blow to Nebraska's kick return, pretty much summing the day up in one play.
No. 3 Texas 40, No. 24 Kansas 14
I got this!
On the seventh play of the opening possession, Texas QB Quinn Ewers took off for a 30-yard touchdown run to get his team on the board early.
Just how they drew it up?
Kansas got on the board at the start of the second quarter on an awkward play when QB Jason Bean appeared to run an option play, but was able to pick up a lot of yards with his feet before he pitched the ball. Once he was about to get tackled, Bean unexpectedly pitched the ball to RB Daniel Hishaw.
But Hishaw wasn't expecting the pitch, so the ball was on the ground for a brief moment before he got to it, scooping the ball up and running 19 more yards for the score.
Speedin' away
Longhorns RB Jonathon Brooks hit the jets and took off for a 54-yard score to open up the second half, finding the end zone with ease to give Texas a 20-7 lead.
On the dot
Bean responded right back to Texas' score, hitting Trevor Wilson on the dot for a 58-yard touchdown to bring Kansas back within a score, 20-14.
Pulling away
Brooks found his way into the end zone for his second score of the game in the third quarter after the Longhorns got a fourth-down stop in Jayhawks territory. The run gave Brooks over 200 yards on the day and further extended Texas' lead.
Then, Ewers gave his team some style points in the fourth quarter, keeping the ball himself on a fake handoff and cashing in for six to put Texas up 40-14 and end any doubts of a win ahead of its big matchup with Oklahoma next weekend.
No. 6 Penn State 41, Northwestern 13
FUMBLE!
Penn State had its first turnover of the season on the very first play of the game.
The Wildcats were able to capitalize on the fumble from running back Nicholas Singleton and ended the drive with a Jack Olsen 33-yard field goal to put Northwestern up 3-0 right out of the gate.
Penn State evened things up with a field goal of its own headed into the second quarter.
TOUCHDOWN!
The Wildcats found a rhythm in the second quarter.
QB Ben Bryant connected with wideout Cam Johnson, who put Northwestern in scoring position. The Wildcats capped off the 10-play, 59-yard drive with a 1-yard rushing touchdown from Bryant to put themselves back on top, 10-3.
Knotted up
Penn State RB Trey Potts skirted a tackle and found himself in the end zone to tie things up 10-all just before halftime.
Then, a QB sneak from Drew Allar on fourth-and-goal gave the Nittany Lions their first lead of the day, 17-10, midway through the third quarter. They added a field goal shortly after to make it a 10-point game, 20-10.
Denied!
Northwestern tried a fake punt on fourth-and-4 using TE Charlie Mangieri, but he was stopped by Penn State defenders short and took over in Wildcats territory.
Pulling away
Penn State capitalized on the opportunity and cashed in for another score, extending its lead to 27-10 headed into the fourth quarter.
Then, Singleton extended the Nittany Lions' lead, 34-13, with a 1-yard score late in the frame to help seal the deal.
Drew Allar connects with Nicholas Singleton for TD vs. Northwestern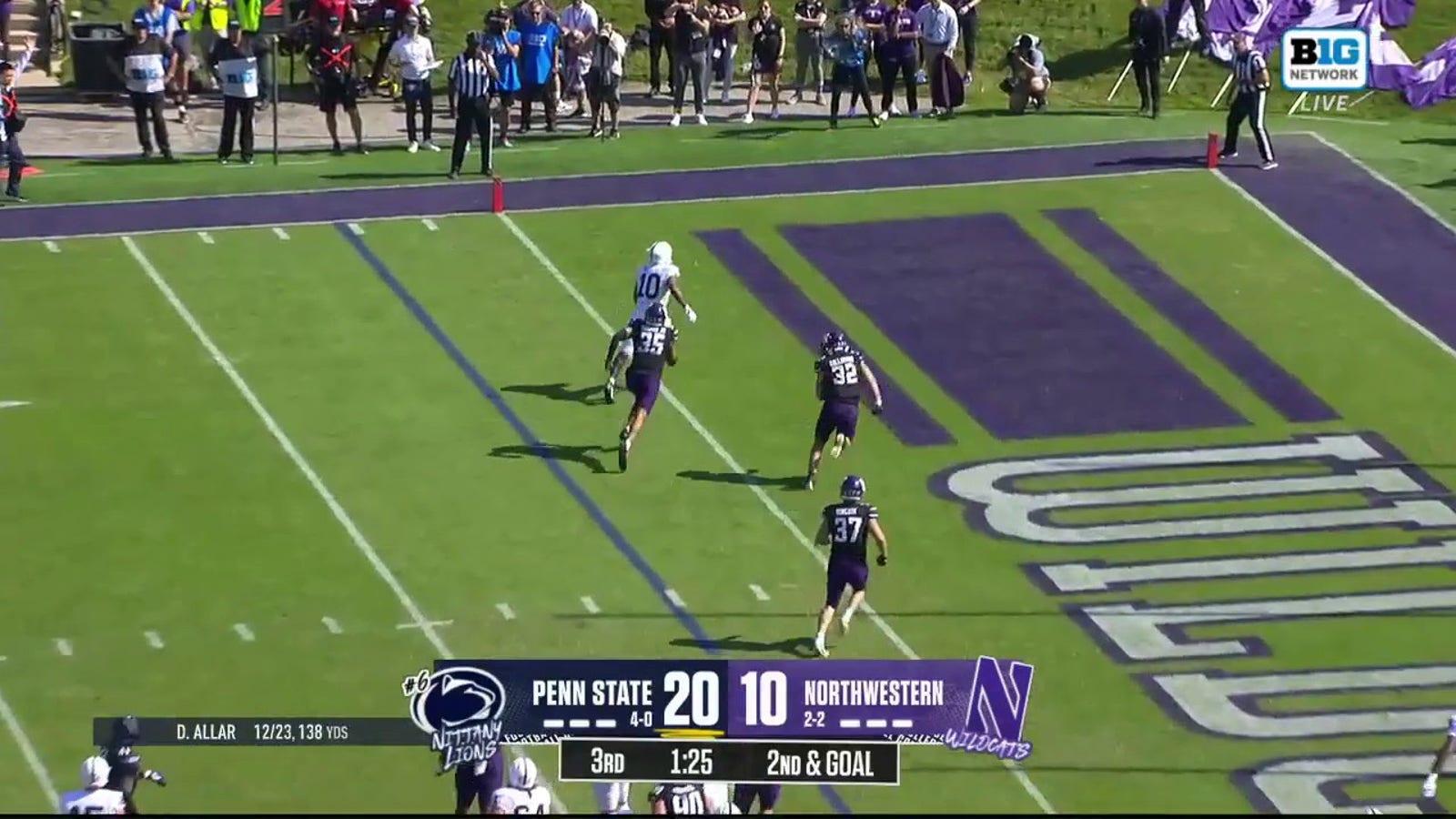 Kentucky 33, No. 22 Florida 14
Making a statement
The Wildcats made a statement by jumping out to a 23-0 lead with ease.
Kentucky's hot start was highlights by RB Ray Davis' monster 75-yard touchdown to close out the first quarter.
Davis finished the game with 280 rushing yards, which is tied for the third-most in a single game in school history. He got dangerously close to surpassing the mark for the most rushing yards the Gators have allowed by a single player all-time (287 yards by LSU's Tyrion Davis-Price in 2021) but fell just short.
No quit
Florida avoided a shutout with a top-tapping touchdown from TE Hayden Hansen just ahead of halftime, and the Gators continued to fight in the second half, highlighted by a high-flying 33-yard score from WR Ricky Pearsall.
Upset alert!
The Wildcats never let the Gators score again after that. They added a fourth-quarter 50-yard field goal for good measure to seal the win, 33-14.
Kentucky, one of just three SEC teams that were undefeated headed into Week 5, locked down its third straight win over Florida — something that hasn't happened since winning four straight from 1948-51 — in the process.
This marked Kentucky's fifth 5-0 start in the last 72 years, with two of them coming in the last three years (2023, 2021).
[Do you want more great stories delivered right to you? Here's how you can create or log in to your FOX Sports account, follow your favorite leagues, teams and players and receive a personalized newsletter in your inbox daily.]
FOLLOW
Follow your favorites to personalize your FOX Sports experience
---
COLLEGE FOOTBALL trending
---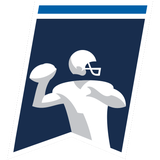 Get more from College Football Follow your favorites to get information about games, news and more
---