Colombian tycoon makes offer for Exito stake held by Brazil's GPA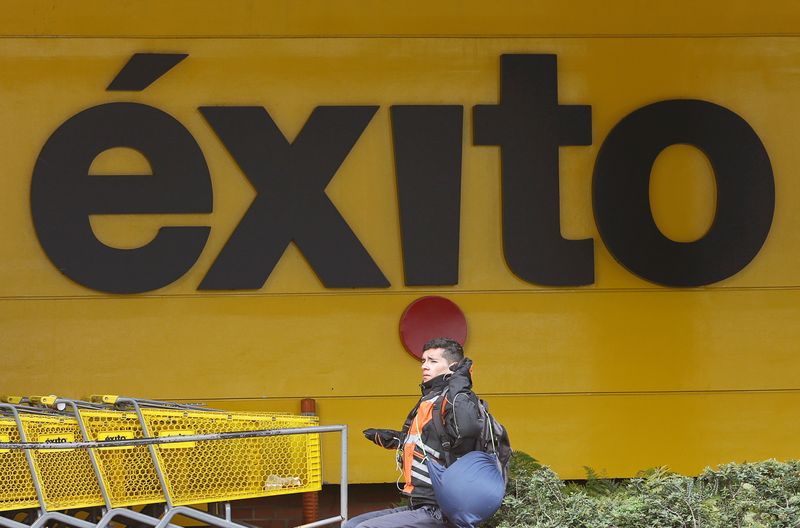 © Reuters. A man sits in front of an Exito supermarket logo in Bogota, Colombia March 1, 2019. REUTERS/Luisa Gonzalez
(Reuters) – Brazilian retailer GPA announced it received a new offer from Colombian billionaire Jaime Gilinsky to buy part of GPA's stake in its Colombian subsidiary Almacenes Exito, GPA said in a statement on Tuesday.
GPA said Gilinski's latest offer came in at $586.5 million for a 51% stake in supermarkets and shopping mall operator Exito, according to a securities filing.
It described the offer as binding and unsolicited, and added that GPA's board will meet to analyze the purchase offer but did not specify a date.
The offer marks the second time Gilinski has sought a piece of Exito. Last month, he offered to pay $836 million for nearly 97% of the business, but the offer was rejected as GPA dismissed the sum as inadequate.
At the time, GPA pledged "to move forward" with a process of divesting itself from Exito, which it first announced late last year. GPA has said it is awaiting required regulatory approvals.
The company expects the divestment to be completed in the coming weeks, according to the filing.
The push to sell off a stake in Exito comes as GPA's French parent company, Casino, seeks to simplify its Latin American operations in order to lower its debt.