Colorado's game-changing move is all about Prime Time

RJ Young
FOX Sports National College Football Analyst
When I spoke to Deion "Coach Prime" Sanders earlier this month, he was adamant that he has the utmost faith in Colorado Athletic Director Rick George to do what's best for his football program moving forward.
"Yeah, I like to know what's going on," he told me in a Zoom call with "Thee Pregame Show." "And my beloved and dear friend, our AD, Rick George has done a wonderful job of keeping me abreast of what's all going on. But that's not my responsibility to say where we're going and what we plan on doing or what we want to do. But whoever you put on the schedule I want."
[Colorado set to join Big 12 for 2024-25 season]
Now that schedule is likely to feature eight teams that have made New Year's Six Bowl games in the College Football Playoff era, one that went undefeated in 2017 (UCF), and two that have made the College Football Playoff in the last two years (TCU, Cincinnati).
In 24 furious hours, George engineered a maneuver that will once again see the Buffaloes change the landscape of college football.
Thirteen years after announcing the school would leave the Big 12 to become a Pac-12 member, Colorado's Board of Regents accepted an invitation to return to the league they'd been a part of in various iterations for 62 years.
For Colorado, this marks another milestone that has come since hiring Prime to lead the football program. Since Prime's hiring, the Buffaloes have seen record attendance to their spring game and a 700%-plus increase in merchandise sales and social media followings. They've sold out their season tickets, managed their first full home game sellout since 2019, and now have put themselves in position for a sustainable future in the conference they know best.
Big 12 commissioner Brett Yormark was characteristically flamboyant, if terse, in his release announcing Colorado's acceptance as a member to what will be a 13-team league in 2024.
"They're back."
And how.
All of this has come about because of Coach Prime.
Now Prime will have the chance to continue recruiting and building the Buffs into a winning program, He'll have the promise of playing four teams in Texas, a state he knows well and where he first began his coaching career as a high school football coach.
While there is still quite a bit of proving to do on the football field, there is no doubt that folks want to find out how good the Buffaloes will be in 2023.
Meanwhile, there's already evidence to show Prime will benefit from proximity to Texas. We've already seen a player at Houston choose to transfer to Colorado in running back Alton McCaskill, and there's reason to think that's not a fluke, but a budding trend.
Colorado's Week 1 matchup against 2022 national title runner-up TCU has gone from one of the most anticipated non-conference games in the sport to a rather public matrimonial moment for the Big 12. And the nation will be watching eagerly (Sept. 2, Noon ET on FOX and the FOX Sports app).
It's yet another shrewd piece of business performed by Yormark since he accepted his post. By negotiating a media rights deal to keep the Big 12 financially stable in a future that will see USC and UCLA join the Big Ten, Oklahoma and Texas jump to the SEC, and the expansion of the CFP to 12 teams in 2024, he also put the Big 12 in position to take advantage of the opportunity add a school like Colorado at a moment when CU's marketing value is on par with that of one competing for a national title.
If timing is everything, then Prime is right on time. And that fits.
It's Prime Time.
RJ Young is a national college football writer and analyst for FOX Sports. Follow him on Twitter at @RJ_Young. Subscribe to "The Number One College Football Show" on YouTube. He is not on a StepMill.
---
COLLEGE FOOTBALL trending
---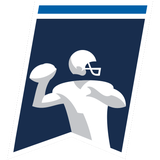 Get more from College Football Follow your favorites to get information about games, news and more
---