Ben Verlander
FOX Sports MLB Analyst
PHOENIX — The Texas Rangers' title drought, which had spanned all 62 years of the franchise's existence, is finally over.
Go crazy, Rangers fans. Your team is no longer the oldest MLB franchise without a World Series championship. The haters can no longer hold that over you, because Texas has finally climbed the mountaintop.
Rangers are World Series champs for first time in franchise history
It's pretty amazing where this team has come from, in both the short- and long-term. This franchise didn't make the playoffs for the first 35 years of its existence, which includes a decade as the second incarnation of the Washington Senators before moving to Texas. That's a long time and makes for a tortured fan base.
Then, when the Rangers finally did reach the World Series, they got demolished by the San Francisco Giants in 2010 and then lost in excruciating fashion to the St. Louis Cardinals in 2011, this after twice coming within a strike of winning. A return trip to the postseason, in 2015, featured an excruciating exit to the Toronto Blue Jays in the American League Division Series.
Two years later, they watched as the in-state rival Houston Astros won their first crown and developed into a dynasty, relegating the rebuilding Rangers to the little brother of Texas baseball.
Now, all that is over. The Texas Rangers have overcome all the years and decades of disappointment and heartbreak. They did so behind a group of veterans who had been there before, including now four-time World Series-winning manager Bruce Bochy and two-time World Series MVP Corey Seager.
"It was impressive to watch," Rangers pitcher Jacob deGrom, a high-profile addition himself, said of Seager. "Every time he came up, you felt like he was going to do something special."
Seager went into "Barry Bonds mode" in these playoffs. On the "MLB on FOX" broadcast, David Ortiz directly compared him to Bonds. Derek Jeter called Seager his favorite current player.
Seager became just the second MLB player to win World Series MVP with two different teams, joining the man whose mantle of "Mr. October" he appears hellbent on taking — the legend Reggie Jackson himself.
"We had a little edit of Corey's face on Barry Bonds' body in the group chat, so that's definitely something he lives up to," outfielder Evan Carter said. "It's unbelievable."
Corey Seager wins his second World Series MVP
Nobody understands the Barry Bonds-Corey Seager comparison better than Marcus Semien, who grew up rooting for Bonds and is now inextricably linked with Seager after the two signed those massive contracts to become the Rangers' middle-infield cornerstones in December 2021.
"Barry Bonds was my favorite player," Semien told FOX Sports during the Rangers' locker-room celebration. "Now, Corey Seager is my favorite player. He hits the ball so hard. He doesn't swing at balls. He plays great shortstop. He's a good leader. What more can you ask for?"
Seager hit .318 with an 1.133 OPS this postseason, with six home runs, 18 runs scored, 12 RBIs and 12 extra-base hits. The Rangers were 10-2 in the playoffs when Seager recorded a hit and 2-2 when he didn't, underscoring his importance to this offense. Unsurprisingly, his 15 hits on the road are the biggest reason the Rangers went an unprecedented 11-0 away from Globe Life Field this postseason.
And speaking of Jeter, an absolute postseason legend of a shortstop in his own right who just finished his first season on the "MLB on FOX" TV desk, Seager is bearing down the New York Yankees icon in the record books. Jeter currently leads all shortstops with 20 postseason home runs. He reached that mark over 158 playoff games. Second on that list is Seager with 19 — in 78 playoff games.
Texas Rangers sound off on what kind of player Corey Seager is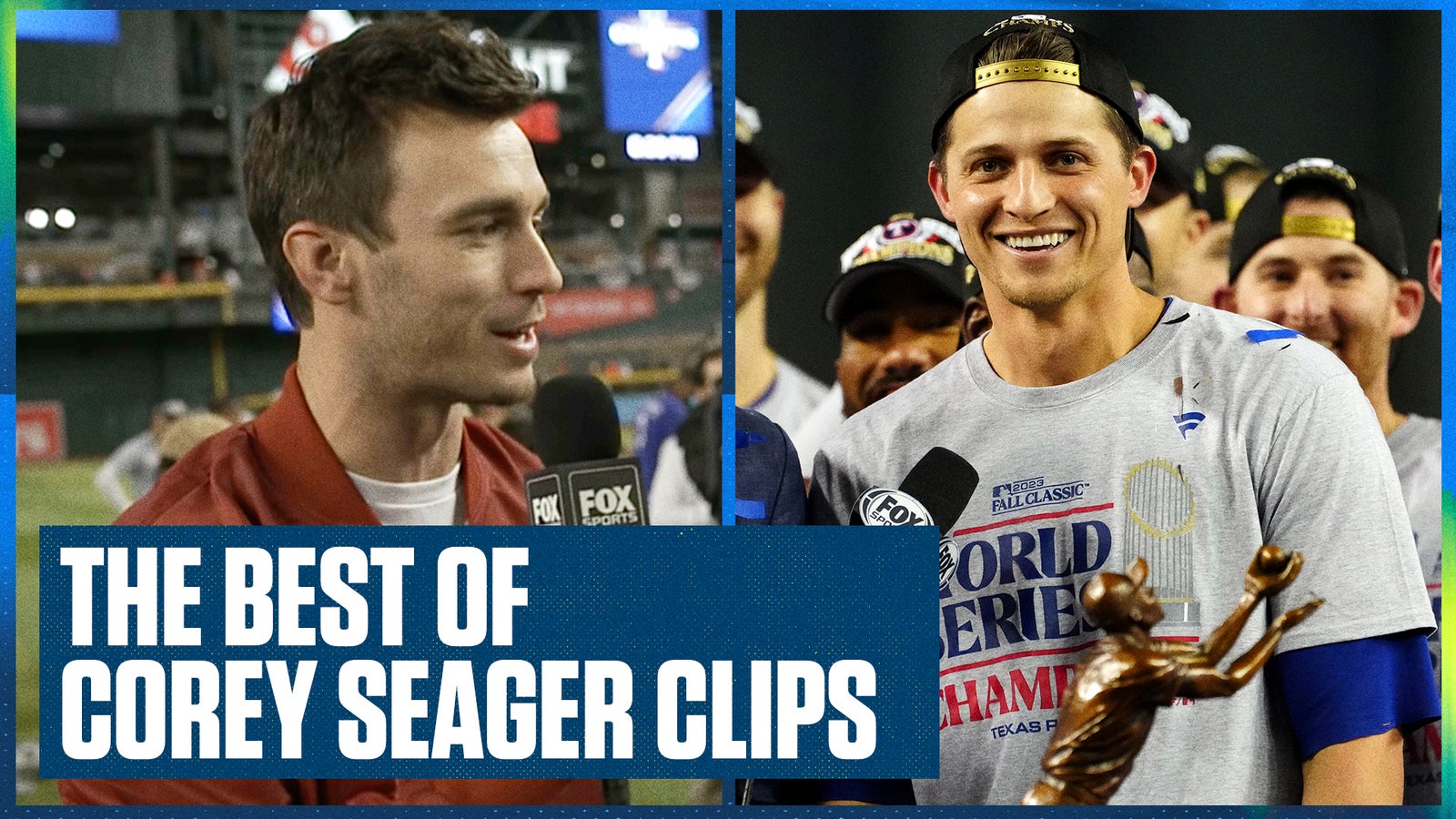 In other words, Seager is doing things we have not seen since "Mr. October" and "Mr. November." And those home runs came at some of the most crucial moments.
"He's a dangerous man," designated hitter Mitch Garver told FOX Sports. "He's a special human, too. He's a great person, great teammate — but man, what a dangerous hitter."
You don't need to tell Arizona Diamondbacks closer Paul Sewald that. The Rangers are World Series champions partly because of Seager's game-tying two-run home run off Sewald in Game 1, which stands as the biggest swing of this series. The D-backs looked poised to win that game and go up 1-0 in the Series, but Seager pulled the switcheroo and put Texas in position to win.
"Just a guy I always want in my corner," Rangers pitcher Jordan Montgomery said. "He plays hard, plays the right way and is just steady, man. So steady. He's one of the best players I've ever seen in my life."
Seager expressed himself not just with his swing, but with passion. As several of his teammates said, when that usually stoic guy brings out emotion, they know it's a big deal.
Postgame interviews with Marcus Semien, Max Scherzer, more
"He's so special," Rangers first baseman Nathaniel Lowe said. "Everybody I talk to about Corey, they're in amazement. Their jaws are on the floor. Being his teammate is even more special, because I get to see the ins and outs of [what he does] every day. He's so good, and we're so happy to have him as a Ranger."
Diamondbacks ace Zac Gallen was brilliant through six no-hit innings in Wednesday's series clincher. But Seager was once again the Rangers' offensive catalyst, leading off the seventh with a single against the shift and soon scoring the game's first run to back six scoreless innings from Nathan Eovaldi.
The story of this Rangers team is one of a tortured franchise and fan base finally reaching the promised land thanks to an influx of guys who had been there before — from Bochy on down. And no player on the roster embodies its championship mettle more than Seager.
Just consider what Bochy — who has coached legends like Tony Gwynn, Trevor Hoffman, Buster Posey and Madison Bumgarner in his career — told "Flippin' Bats" co-host Alex Curry about the superstar shortstop:
"I hate to think where we'd be without him," Bochy said. "He's one of the best players I've ever seen."
Ben Verlander is an MLB Analyst for FOX Sports and the host of the "Flippin' Bats" podcast. Born and raised in Richmond, Virginia, Verlander was an All-American at Old Dominion University before he joined his brother, Justin, in Detroit as a 14th-round pick of the Tigers in 2013. He spent five years in the Tigers organization. Follow him on Twitter @BenVerlander.
Flippin' Bats:
---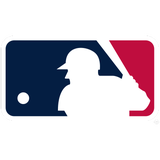 Get more from Major League Baseball Follow your favorites to get information about games, news and more
---