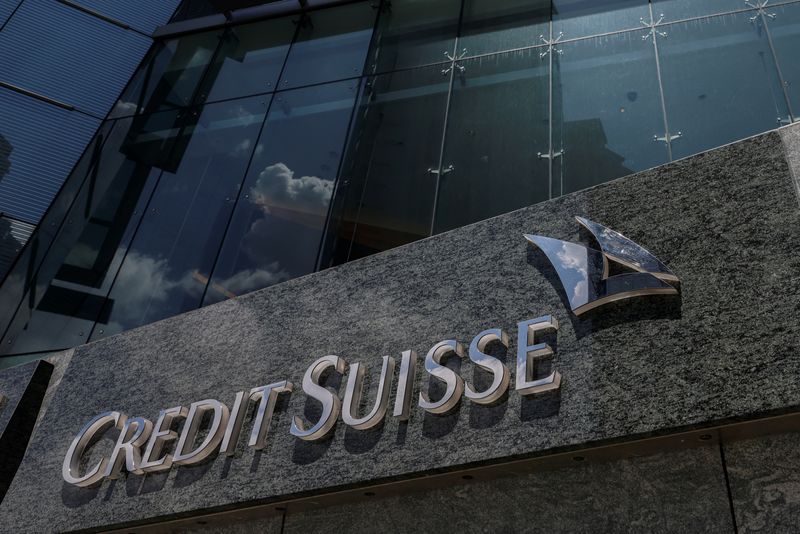 © Reuters. The logo of Credit Suisse is seen outside its office building in Hong Kong, China, August 8, 2023. REUTERS/Tyrone Siu/File photo
ZURICH (Reuters) – Credit Suisse has shed nearly 13% of its workforce this year, underlining the turmoil at the bank which was taken over by cross-town rival UBS in a state-engineered rescue earlier this year.
The number of Credit Suisse employees fell to 33,968 at the end of June, down from 38,908 at the end of 2022, the bank said in its financial report published on Friday.
Some of the jobs lost could be people who left as part of Credit Suisse's own cost cutting plans before the takeover or who jumped ship as confidence in the lender collapsed.
Further jobs could be lost, with UBS saying in August it planned to cut 3,000 jobs in Switzerland alone at the enlarged bank.
UBS CEO Sergio Ermotti has warned of painful decisions about job cuts following the takeover.
"We won't be able to create, short term, job opportunities for everybody. Synergies is part of the story," Ermotti said at an event organised by the Asset Management Association Switzerland in June.