David Ortiz gets Derek Jeter with perfectly timed troll about 2004 ALCS
The 2004 American League Championship Series between the New York Yankees and Boston Red Sox still looms large nearly 20 years later, especially for three big-name participants in that series who are now part of the "MLB on FOX" studio crew — Alex Rodriguez, David Ortiz and Derek Jeter.
Ortiz's extra-inning heroics at Fenway Park gave the Red Sox new life in Games 4 and 5 of the series after Jeter and Rodriguez helped the Yankees storm out to a 3-0 series lead. Boston then stunned New York in Games 6 and 7 back at old Yankee Stadium to become the first and only team in MLB history to win a seven-game playoff series after trailing 3-0.
And the man known as "Big Papi" loves getting in a good jab at his current FOX Sports teammates about that series.
On Monday night, it was actually Jeter who brought up the series when discussing whether the Houston Astros could rally from their current deficit to the Texas Rangers in the ALCS. That set up Ortiz for the perfect opportunity to chime in, and he did not miss it.
"We lost a series being up 3-0," Jeter said after the Rangers' Game 2 win. "I don't want to bring it back up, but we've lost a series up three."
"You did?" Ortiz exclaimed, feigning surprise. The 2004 ALCS MVP then broke into his trademark wide grin.
The exchange drew laughs from Rodriguez and host Kevin Burkhardt and quickly went viral, with many fans on social media expressing how much they love the chemistry between Ortiz and his former Yankees rivals.
The 2004 ALCS will be front of mind for the trio Monday, and not only because the Rangers have a chance to build a seemingly — but not quite — insurmountable ALCS lead of their own with a win in Game 3 (first pitch at 8 p.m. ET on FS1 and the FOX Sports App).
[Want great stories delivered right to your inbox? Create or log in to your FOX Sports account, follow leagues, teams and players to receive a personalized newsletter daily.]
After the game, fans can stick around on FS1 for the world premiere of "The Game That Changed Everything," a documentary about the 2004 ALCS produced by FOX Sports Films and Religion of Sports. The film features exclusive interviews with several key figures in that series, including Jeter, Ortiz, Rodriguez, Hall of Fame Yankees closer Mariano Rivera, and 2004 Red Sox members Johnny Damon, Kevin Millar, Dave Roberts and Orlando Cabrera.
You can find out more about "The Game That Changed Everything" here.
---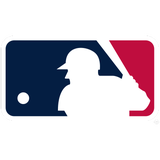 Get more from Major League Baseball Follow your favorites to get information about games, news and more
---