RJ Young
FOX Sports National College Football Analyst
Could Deion Sanders win national coach of the year in Year 1 at Colorado? It's the kind of question that my colleagues and I have bandied about.
After Colorado made a dramatic comeback to defeat Colorado State in the Rocky Mountain Showdown to improve to 3-0, the question became less one to get writers and editors going and more one that needed to actually be teased out.
Now, since Colorado dropped back-to-back games to Oregon 42-6 — CU's "Icarus" game — and USC 48-41 — CU's "I Ain't Dead Yet" game — not only has that conversation died down, but so has the one around quarterback Shedeur Sanders as a Heisman contender.
We know, though, that if CU picks itself up, dusts itself off, and begins winning games again, starting with their trip to Tempe this weekend to face Kenny Dillingham's 1-4 Arizona State, that conversation could be kick-started again.
There are a number of things that aren't in Coach Prime's favor, the first of which is that Power 5 coaches don't always win it. In fact, former LSU coach Ed Orgeron (2019) and TCU's Sonny Dykes (2022) are the only Power 5 coaches to win the award since 2017.
Also, 10 wins feels like the barrier for entry for Coach Prime to take home the honor. Only Charlie Weis at Notre Dame (2005) and Rich Brooks at Oregon (1994) have won fewer than 10 games while winning national coach of the year, and they both won nine.
With three games out of their final seven against teams ranked in the AP poll this week — and four in my own top 25 ranking — the Buffs might find it hard to win nine games. But national coach of the year isn't for most coaches. It's for the man who performed the best coaching job of the year, and turning 1-11 Colorado into a nine-win program would warrant such an award — no matter what any other coach does this season.
Can Coach Prime win Coach of the Year in his first season at Colorado?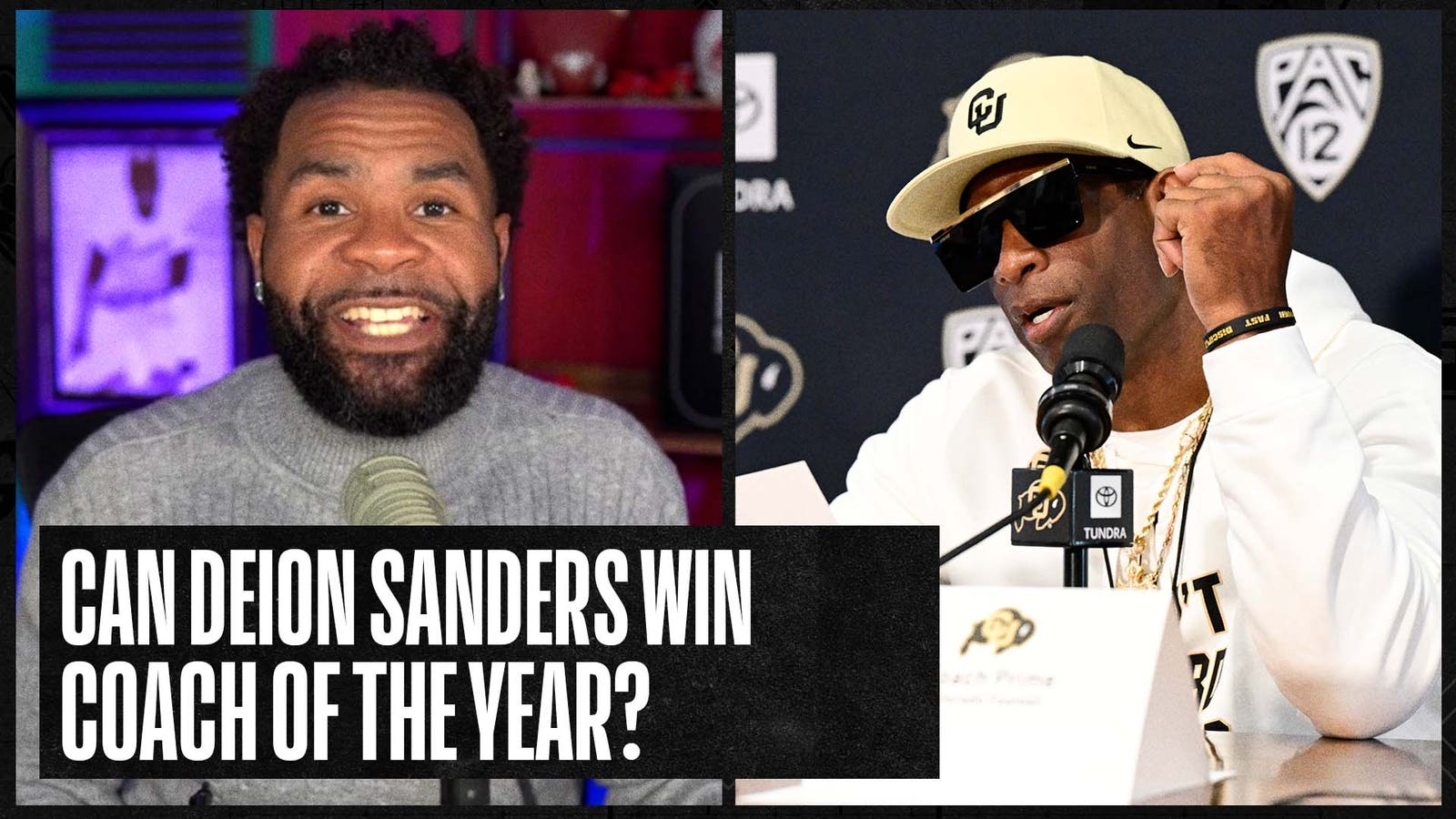 I don't think Prime gives a damn — or durn — about winning national coach of the year. But he should because it's never been done by a person who looks like him.
That's right, a Black coach has never won one of the major national coach of the year awards. That includes AP national coach of the year, Bear Bryant national coach of the year, and the FWAA Eddie Robinson national coach of the year, which is named after the Grambling State legend who was, in fact, Black.
I would hope that most FWAA voters — I am one — would see this as something that should be rectified, that they'd see not just the attention Prime has brought to the sport but the job he's done to get to this point.
Robinson, like Prime, won titles in the SWAC — a conference made entirely of historically Black universities. What Prime is doing at Colorado acknowledges Black history as well as the sport's history.
But the competition for national coach of the year this season is thick, too.
Maryland coach Mike Locksley is on the brink of leaping into this conversation. His Terrapins reached 5-0 for the first time since 2001 last weekend. With a win against Ohio State on Saturday, the success he's brought to College Park will be all but impossible to ignore.
An undefeated season is also in the works presently in Happy Valley. Penn State coach James Franklin has flirted with winning a national coach of the year honor. He was a finalist for the Bear Bryant Award after going 9-4 in 2012 at Vanderbilt.
At the moment, though, none of these men are likely to be front-runners for the award after this weekend. Steve Sarkisian has Texas on the brink of contending not just for a Big 12 title but a College Football Playoff appearance for the first time in school history. Should he and the Longhorns defeat 5-0 Oklahoma in the Red River Shootout this weekend, Texas will be expected to party like it's 2009.
Texas is back(!) and that has proven to be no small feat — ask Charlie Strong and Tom Herman if you doubt me. It's hard to see how a CFP-bound Texas wouldn't land Sarkisian AP, Bear Bryant or FWAA Eddie Robinson Coach of the Year honors.
The same is true of OU coach Brent Venables, who, with a win against Texas, wouldn't just avenge a humiliating 49-0 loss a year ago but would've flipped a 6-7 program into a 6-0 team before Week 7 — the halfway mark of season. Likewise, a 6-0 Oklahoma would be expected to make its first return to the CFP since 2019.
Those are just a handful of the 22 undefeated teams left in FBS that Coach Prime & Co. are up against.
Only 15 of 131 coaches are Black (11.45%) despite 54% of FBS players being Black, according to The Institute for Diversity and Ethics in Sports. But with Locksley off to a 5-0 start, Franklin off to a 5-0 start and Notre Dame's Marcus Freeman off to a 4-1 start, this could be a banner year for Black head coaches in the FBS. We're on the cusp of a feat that has never occurred.
Eddie Robinson never won a national coach of the year award. Wouldn't it be cool to see a man he laid the groundwork for finally pull it off?
You're damn right it would.
RJ Young is a national college football writer and analyst for FOX Sports and the host of the podcast "The Number One College Football Show." Follow him on Twitter at @RJ_Young and subscribe to "The RJ Young Show" on YouTube.
---
COLLEGE FOOTBALL trending
---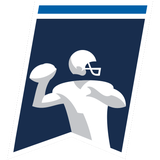 Get more from College Football Follow your favorites to get information about games, news and more
---