Doug McIntyre
Soccer Journalist
When Tony Gustavsson, Laura Harvey and Joe Montemurro were reported to be among the finalists for the U.S. women's soccer team's vacant head-coaching job last week, according to The Athletic, one of the three names stood out.
Gustavsson and Harvey are both well-known to USWNT fans. The former was Jill Ellis' top assistant in 2015 and '19, when the Americans won back-to-back World Cups. The latter spent 2020 and half of 2021 on the staff of Vlatko Andonovski, Ellis' successor, while simultaneously helming the U.S. under-20 squad.
Montemurro, on the other hand, seemed to come out of nowhere. The 54-year-old Australian and manager of Juventus Women has never lived or worked in North America and has no apparent ties to the U.S. Soccer Federation or the American game whatsoever. And that's part of the reason he could be the frontrunner for the USWNT post.
Let's break down the candidates.
Is Joe Montemurro the favorite for the USWNT job?
Following its worst-ever World Cup showing over the summer, there's a sense that the USSF and sporting director Matt Crocker are looking for a fresh start for the most successful program in women's soccer history.
Montemurro would certainly provide that. He'd begin with a completely clean slate. He'd also bring a more global perspective to the position — an important quality given how quickly the women's game has grown, particularly in Europe, since the Americans won their last world title four years ago.
Montemurro is a modern, tactually astute coach who has methodically climbed the ranks, winning at every level. He started his post-playing career in his hometown of Melbourne before moving to England, where he led Arsenal's women from 2017-21. He led his teams to titles in the top leagues of both countries. He then went to Italy, where he guided Juve to a treble of trophies last year.
It's unclear if there's any connection between Crocker and Montemurro; Crocker's time with English club Southampton, where he turned the women's team into a fully professional outfit, overlapped with Montemurro's spell with the Gunners.
But after somewhat surprisingly rehiring 2022 men's World Cup coach Gregg Berhlater to lead the USMNT, it would make sense that Crocker wants to put his stamp on the women's team — especially after the debacle at Australia-New Zealand 2023, where the Americans were eliminated before the semis for the first time in nine World Cups.
How Tony Gustavsson's USWNT past impacts his chances
On the surface, Gustavsson's history with the program looks like a huge plus. He was a major part of two World Cup-winning sides, so he knows firsthand exactly what it takes to succeed at the very highest level.
The 50-year-old Swede has also acquired head-coaching experience at a World Cup since leaving the USWNT. In August, Gustavsson led co-host Australia to a fourth place finish Down Under.
But Ellis's confrontational style was not always appreciated by U.S. players — she maintained her job amid a near-mutiny between her two titles — and going back to her longtime deputy wouldn't necessarily be cheered within the dressing room, multiple sources tell FOX Sports.
Crocker isn't likely to weigh the players' input nearly as heavily as former USWNT general manager Kate Markgraf did before hiring the affable Andonovski. But Gustavsson's experience does come with some baggage — baggage a program desperately trying to move on from the Julie Ertz-Carli Lloyd-Megan Rapinoe generation doesn't necessarily need. The Athletic also reported that Gustavsson is unlikely to relocate to the U.S. if offered the job. That would almost certainly be a deal-breaker for the USSF even he's Crocker's first choice.
Does coaching in NWSL hurt Laura Harvey?
First, it's important to note that Harvey's résumé is long and impressive. The England native began her coaching career more than two decades ago. She's been an assistant with the Lionesses at the youth level, and managed Arsenal's senior squad, winning two WSL championships before moving to North America to take over the Seattle (now OL) Reign in 2013. The NWSL was the undisputed best women's league on the planet then. But that isn't the case anymore, with perennial UEFA Women's Champions League contenders such as Spain's Barcelona, England's Chelsea, France's Lyon and Germany's Wolfsburg the new standard-bearers of the global club game.
Those sides have all benefited from huge increases in investment and the existing infrastructure on the men's side. They are all now technically and tactically evolved, and play a style that more closely resembles elite national teams. Not only has the more physical and direct NWSL not kept pace, it has regressed, with top international stars leaving the U.S. league in droves to go to the best European clubs instead.
The contrast was on full display as the almost entirely NWSL-based USWNT floundered at the last World Cup, getting outplayed for long stretches in the group stage by the Netherlands and even Portugal, a relative newcomer on the European scene. The U.S. didn't score from open play in any of its final three games.
Andonovski was an NSWL product with no previous international coaching experience at the senior level when he took over from Ellis in late 2019. Harvey, who was rehired by the Reign in 2021 and is now in her 10th NWSL season, would be the same. For a program in need of a shakeup, she also could be viewed as not enough of a departure from her former boss.
Doug McIntyre is a soccer writer for FOX Sports. Before joining FOX Sports in 2021, he was a staff writer with ESPN and Yahoo Sports and he has covered United States men's and women's national teams at multiple FIFA World Cups. Follow him on Twitter @ByDougMcIntyre.
FOLLOW
Follow your favorites to personalize your FOX Sports experience
---
UNITED STATES WOMEN trending
---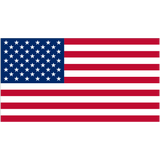 Get more from United States Follow your favorites to get information about games, news and more
---