Everything you need to know about Shohei Ohtani's UCL tear, what's next, free-agency impact
Shohei Ohtani was in the midst of arguably the greatest baseball season ever. Whether the Angels' two-way superstar returns this season, his 2023 campaign will be one of the most memorable in MLB history. But the news from late Wednesday evening that Ohtani had suffered another UCL tear and would not pitch again this year shook the sports world.
It also prompted a series of questions, particularly about his future as a pitcher and in free agency.
FOX Sports' MLB experts — Ben Verlander, Deesha Thosar, Rowan Kavner, Jordan Shusterman and Jake Mintz — offered their initial thoughts on Ohtani's injury and its potential wide-ranging ramifications.
How big a blow is this for the game of baseball?
Ben Verlander: This is heartbreaking. We are currently watching the greatest to ever do it, and this news is just gut-wrenching. I feel for him. I feel for baseball fans. I feel for everyone involved.
Rowan Kavner: Huge. A brutal reminder that even baseball gods are mortal. What the likely MVP is doing with the bat is worth the price of admission alone, but his two-way ability inspired awe. To potentially lose that for a year or more, with no guarantee of what it might look like afterward if a second Tommy John surgery is necessary, is a total gut punch.
Ohtani made us reconsider the limits of the human body, then showed us the breaking point. His tenacious efforts trying to lift another underperforming Angels club will now prevent him from realizing his full value. And the best player the sport has ever seen will finish his six years in Anaheim without ever having pitched a meaningful game in October. It all stinks.
How much does Ohtani's injury affect his prospects to continue playing both ways?
Verlander: I'm not so worried about his future as a two-way player. He's been through this once, faced all the same questions we'll hear now, and answered all of them quite well upon return. He can come back from this, if he needs his UCL operated on again.
Shohei Ohtani's torn UCL, Ohtani's future, Angels' oversight & more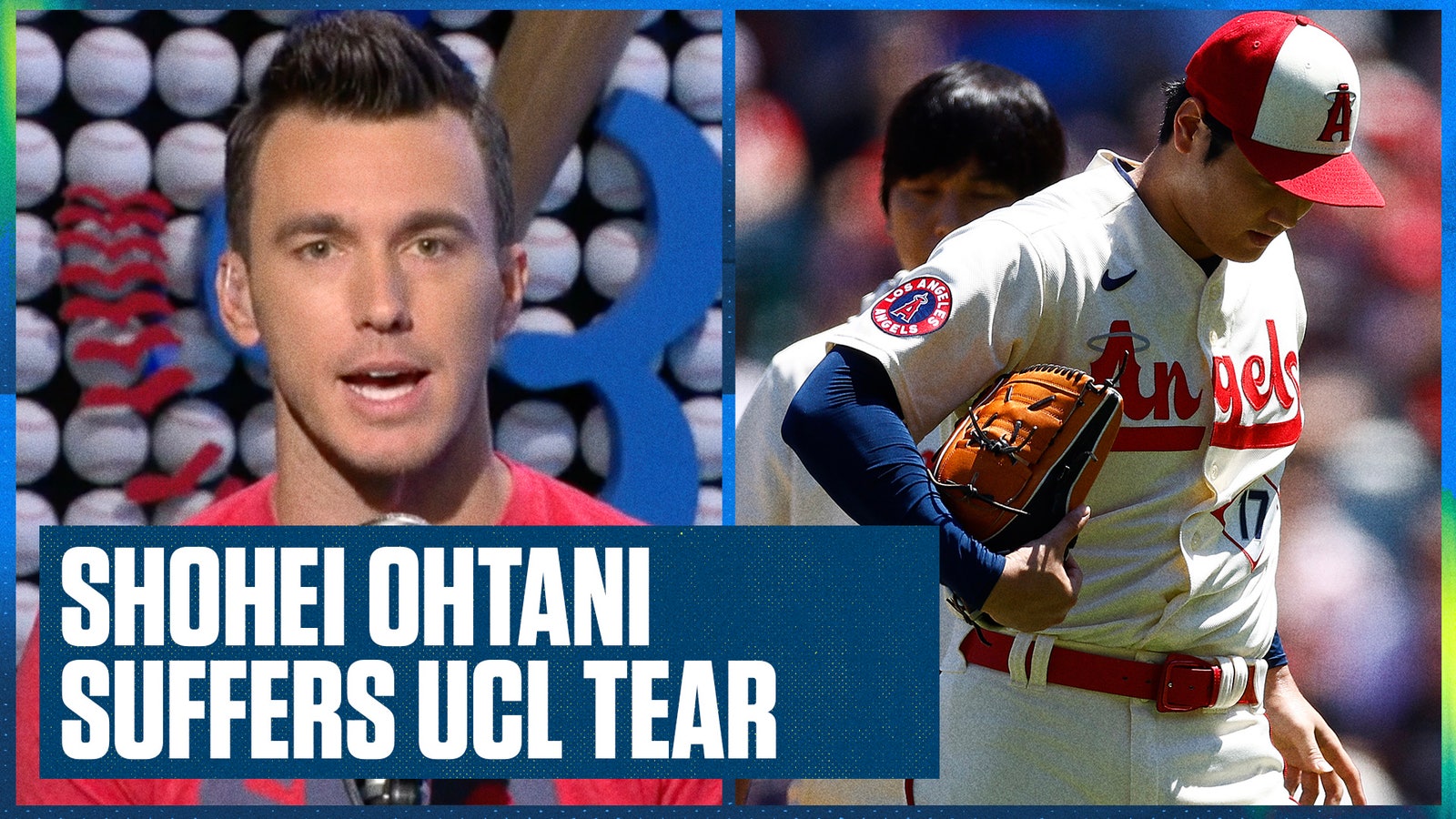 Jordan Shusterman: While I don't doubt Ohtani's intentions of remaining a two-way player upon returning from a second potential Tommy John surgery, I do think it's worth wondering how he'll bounce back and maintain the two-way workload at age 31 compared to when he first went full-go both ways after surgery at 26 in 2021 — not to mention as he enters his mid-30s as part of a potential long-term commitment. But even in the short term, I'm fascinated how teams will value him in 2024 as likely strictly a hitter, especially if he undergoes surgery.
Ohtani was merely very good in 2019 when he was a DH coming off Tommy John surgery, and while I am confident he has improved considerably as a hitter since then overall, I do wonder if we'll need to slightly lower his offensive ceiling for 2024 if he is indeed rehabbing from Tommy John surgery. It took Bryce Harper multiple months to fully regain his power stroke this year, so I'd be curious to see how quickly Ohtani's elite home run production would return next summer, especially if he ends up signing a shorter-term deal that is expecting him to be a significant contributor in 2024.
What can be expected from Ohtani the pitcher if he requires a second Tommy John surgery?
Verlander: Returning from two TJs is hardly unheard of. Walker Buehler is on the cusp of returning from his second. Hyun-jin Ryu recently returned from a second and has looked fantastic thus far. There are several other starters who have done it.
Kavner: It's not a great place to be, and often requires a longer layoff, but it's also proven possible on multiple occasions. Justin Topa is helping the Mariners' bullpen. Caleb Ferguson is back in the Dodgers bullpen, throwing even harder now. We're about to see how Walker Buehler handles it. The best example is Nathan Eovaldi, who returned from his second Tommy John surgery in 2016 to win a World Series with the Red Sox in 2018, earn an All-Star nod in 2021 and look like an early Cy Young Award contender this year in Texas. Eovaldi, however was 26 when he got his second surgery.
Ohtani is 29, closer in age to Chris Capuano, another two-time TJ success story who returned to pitch seven more big-league seasons after the age of 30. But not everyone is the same. After Ohtani's first TJ in 2018, it took him three years to find his MVP form. He had a 121 OPS+ as a full-time DH in 2019 and struggled both ways in the shortened 2020 season. There are simply no guarantees after one TJ, let alone two.
Should the Angels have maintained a six-man rotation?
Verlander: My frustration with the Angels is at an all-time high. For months now, the man has been removed from games for "fatigue." And we were repeatedly told, "It's just fatigue, it's just fatigue." That was his body talking, but the Angels didn't listen. Prior to last week, they continued to throw him every fifth start. At some point, somebody needs to step in and say, "Your future is more important." I'm not sure the Angels' organization felt that way.
Shusterman: Ohtani has been on his own plan for years now. That's not to blame Ohtani for where we are now, either; such is the nature of a player pushing the physical limits of what any of us thought possible over the course of multiple seasons. There's never been a roadmap for a player like Ohtani and that's why the organization has ultimately trusted him to lead the way; to assume that there was a "right" way to avoid this happening is vastly overestimating our ability to predict or prepare for elbow injuries in particular. Heck, Ohtani was throwing *harder* than he had all season in his August 3 outing against Seattle. The velocity on all of his pitches fell across the board in his last two starts.
The cramping in recent weeks was certainly concerning, but the Angels and Ohtani would not have proceeded with Wednesday's start if they believed he was already compromised. I think this is just an extremely unfortunate injury that can't be completely shocking considering the overall physical toll Ohtani's body has been taking for the last three seasons, albeit at his own discretion. I'm sad he's injured, but I admire and appreciate the degree to which he has pushed himself to allow us to witness some of the greatest individual seasons of all time.
Jake Mintz: In my eyes, the only thing to be frustrated with the Angels about is not assembling a good enough roster around the most spectacular player in baseball history.
Over the last few years, Ohtani has been on his own program. That was his request; his desire. The Angels took their hands off the wheel, allowing the two-way magician to do whatever he wanted. Anaheim's approach to Ohtani throughout this season has been: "Shohei, if you need a break or a day off, let us know. Otherwise, go nuts."
Ohtani wanted to pitch every five days. The Angels wisely obliged.
And up until Wednesday, that plan worked to perfection.
At yesterday's post-game injury press conference of ultimate sadness, GM Perry Minasian shared that before Wednesday's start, Ohtani had not experienced any pain in his elbow all season long. General fatigue, dehydration and cramping? Yes. But anything that would indicate a ligament tear? No.
As Jordan alluded to, Ohtani's velocity was actually up during the start before his elbow tapped out.
The entire Shohei experience has been uncharted territory for everyone involved. Ohtani pushed his body to the limit, not because Anaheim forced him to, but because he wanted to. The Angels organization deserves a mountain of blame for a million other failings. Their decision to employ a five-man rotation — a decision that enabled Ohtani to go 'Full Ohtani' — is definitively not one of them.
Ohtani remains the heavy favorite to win AL MVP. But how capably can he continue to serve as a designated hitter this year?
Verlander: If Ohtani doesn't play another game this year, he is the AL MVP. We might still see him DH, but that will largely depend on the second opinions and whether he decides to get Tommy John. If he needs it, I think he should get it right away. Nothing more is owed to this organization.
Deesha Thosar: Ohtani is Ohtani, and the man wants to hit. He learned of his UCL tear in between a doubleheader, asked to hit in game two, and went 1-for-5 with a hustling double. Whether Ohtani will be able to capably hit or not largely depends on the severity of his tear, whether he can avoid surgery, and whether he puts the operation off until the offseason.
When he needed Tommy John in 2018, Ohtani found out in September and waited until October for the procedure. With his free agency just a couple of months away, it remains in Ohtani's best interests to keep hitting and try to capture that home run title as long as it doesn't affect his health. He currently leads MLB with 44 homers. But any delay in surgery could further call into question his future as a pitcher.
Shohei Ohtani launches MLB-leading 44th HR to give Angels lead vs. Reds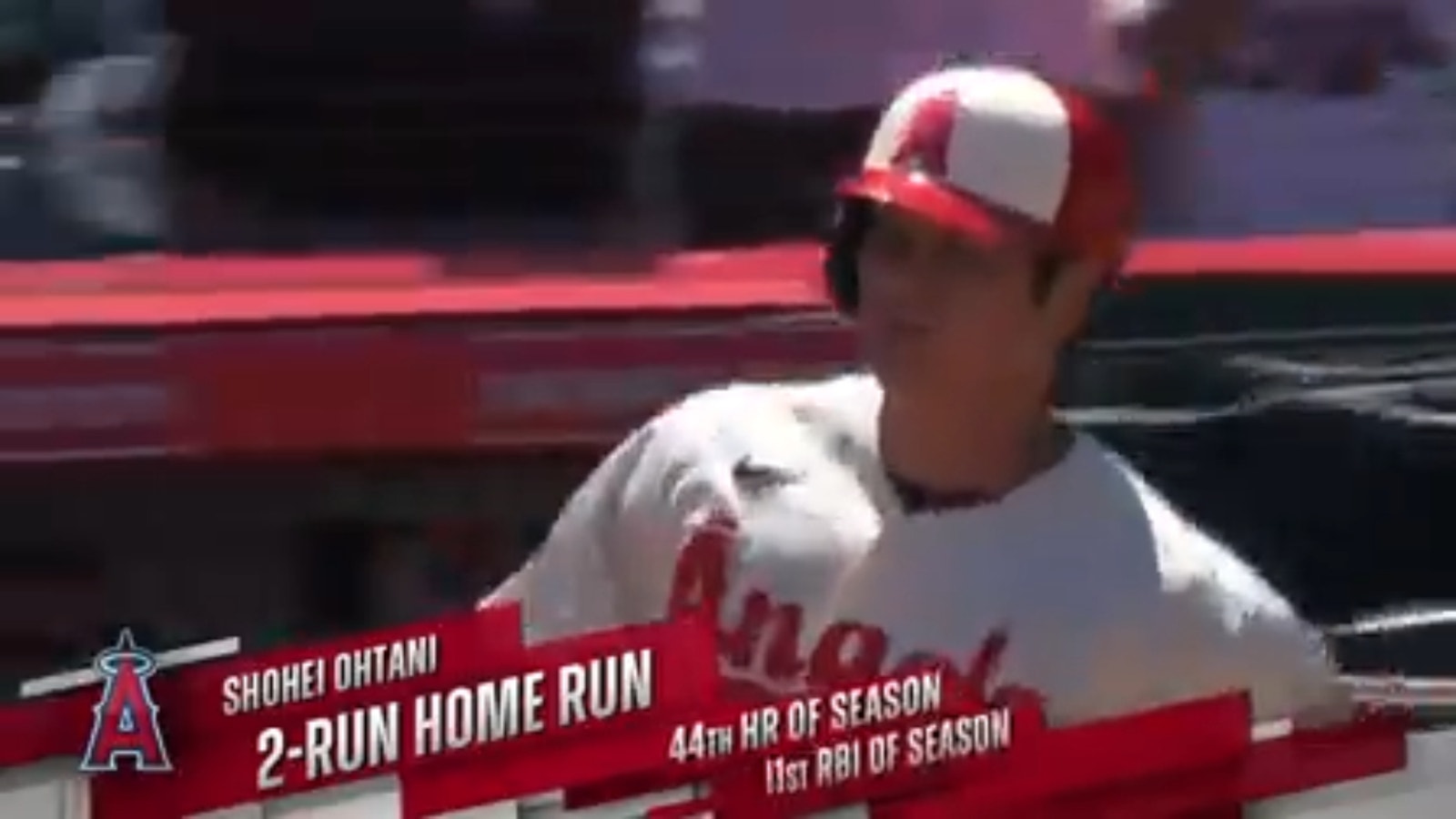 How will this injury affect free agency for the 29-year-old pitcher/slugger?
Verlander: His free agency has become fascinating. This offseason was set to be an unprecedented negotiation. Speculation scaled as high as $600 million, but nobody really knew the kind of contract he would get. Now, we have even less of an idea. I still think we see him get $500 million dollars, if it's a long-term deal. But we now might see a one- or two-year deal as a placeholder until it's clear how he recovers from this.
Thosar: $600 million, 700, 800. Whatever the final number, it was supposed to be astronomical. And this UCL tear, however severe, likely means Ohtani is coming at a slight discount this winter. Perhaps even at a rate that makes the Angels a landing spot again. Depending on his recovery and how tedious and extensive the journey back might be, it's possible Ohtani will prefer to go where he's comfortable rehabbing.
For now, execs and evaluators must consider whether Ohtani's UCL tear puts his pitching future into jeopardy. Ohtani's price was going to be astronomical when he was set to enter the market as a two-way player. Now, how much he'll pitch — and how effectively — remains an unknown that will impact the contract he gets in free agency. Even a DH-only version of Ohtani provides great value, is at the top of his class, and is sure to get paid. But the meteoric contracts we expected likely just took a hit.
Kavner: It takes some serious luster away from the most highly anticipated free agency in the sport. It will depend somewhat on the next course of action, but you'd have to think hundreds of millions are stake. As possibly both the best hitter and pitcher available on the market all in one package, he was certain to sign the most lucrative deal in baseball history. That is now in jeopardy.
He'll still get a hefty contract for what he can do with his bat, but if he can't pitch again before the age of 30 — if at all — how confident will a team feel giving him the $500 million-plus he would've received? We're about to find out.
Could this situation actually increase the Angels' chances of keeping Ohtani?
Verlander: I don't think this increases the Angels' chances to re-sign him. I think it hurts them. He's given them every ounce he had.
Mintz: I don't think anybody has a clue, including Ohtani himself. Anyone indicating they know where Ohtani is signing or what Ohtani is thinking is almost certainly firing up the hot-take cannon. We have no idea how much Ohtani will prioritize the final dollar amount against his desire to win against his ability to control his own program against a million other factors.
If it's all about the dough, Ohtani's inability to pitch next year will likely lower his overall price tag, potentially putting Anaheim more in the mix than previously thought. However, if it's all about winning, a 2024 Angels team without Ohtani on the mound has no clear path to October glory and Ohtani would surely sign elsewhere.
The upshot? We don't know. For now, it's all just conjecture and hypothesizing.
This story was compiled by: Ben Verlander (@BenVerlander), Deesha Thosar (@DeeshaThosar), Rowan Kavner (@RowanKavner), Jake Mintz and Jordan Shusterman (@CespedesBBQ)
---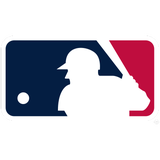 Get more from Major League Baseball Follow your favorites to get information about games, news and more
---