Faraday Future interim CFO resigns, firm to restate certain financial reports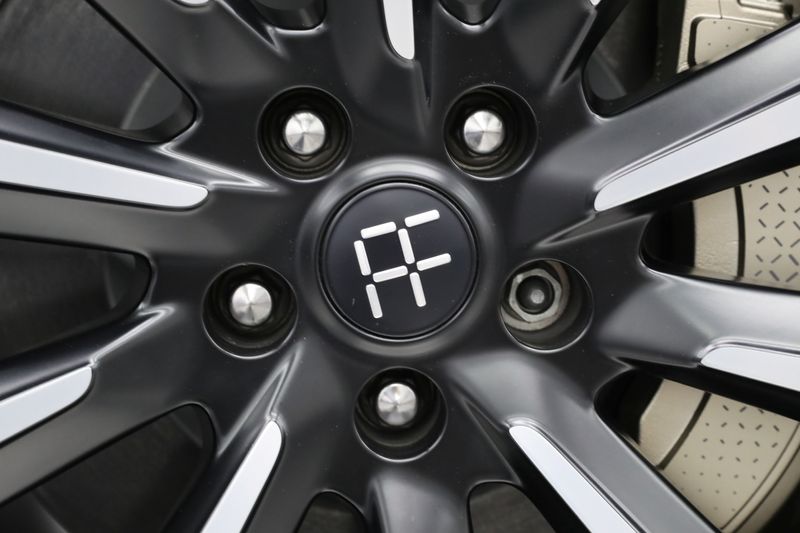 © Reuters. FILE PHOTO: Faraday Future's luxury electric car FF91 is seen at the company's headquarters in Gardena, California, U.S. November 21, 2019. REUTERS/Lucy Nicholson/File Photo
(Reuters) – Faraday Future Intelligent Electric said on Tuesday its interim finance chief has resigned and the company will restate its financial statements for 2022 and the quarter ended March 2023 after it uncovered some errors, highlighting continued turmoil at the electric vehicle firm.
The company, which had raised going-concern doubts last year, appointed outsider Jonathan Maroko as its new interim chief financial officer, effective July 24. Maroko replaces Yun Han, who will transition to the role of chief accounting officer.
Faraday Future also said its annual report for 2022, quarters ending September 2022 and March 2023 "should no longer be relied upon" due to certain errors. The errors were related to fair value conversion of certain notes it had issued.
The company will file restated financial statements and the move will not affect its vehicle delivery timeline, it added.
Faraday Future has been struggling with a cash crunch and a governance dispute with one of its largest shareholders, FF Top Holding, which resulted in a board reshuffle.
Last month the company secured $90 million funding commitment from existing investors and had in May announced plans to raise $100 million in debt.
The latest developments at Faraday come weeks after peer EV start-up Lordstown Motors filed for bankruptcy protection, even as some other EV firms grapple with demand challenges and a price war sparked by market leader Tesla (NASDAQ:) early this year.