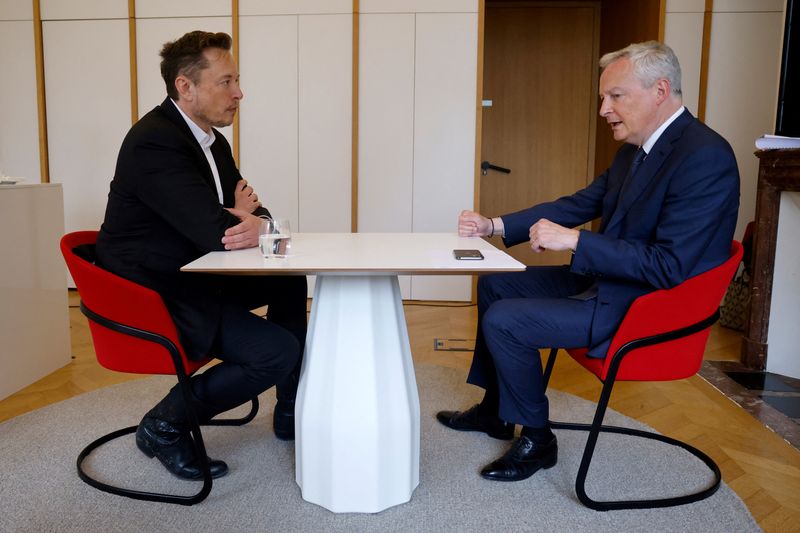 © Reuters. Electric car maker Tesla CEO Elon Musk meets with French Minister for the Economy and Finances Bruno Le Maire on the sidelines of the 6th edition of the "Choose France" Summit at the Chateau de Versailles, outside Paris on May 15, 2023. LUDOVIC MARIN/Pool
PARIS (Reuters) – French Finance Minister Bruno Le Maire on Sunday said he was "very hopeful" Tesla (NASDAQ:) Chief Executive Elon Musk will pick France for a substantial investment linked to the production of electric vehicles in Europe.
Musk recently met French government officials, including President Emmanuel Macron, as he explores options for future production sites.
Asked whether an investment could be linked to battery cells or other parts of Tesla's business, Bruno Le Maire told LCI television "several options are on the table".
"He (Musk) knows that he would be welcome in France", Le Maire said, adding: "It's up to him to take the decision."