FTC readies lawsuit that could break up Amazon – Politico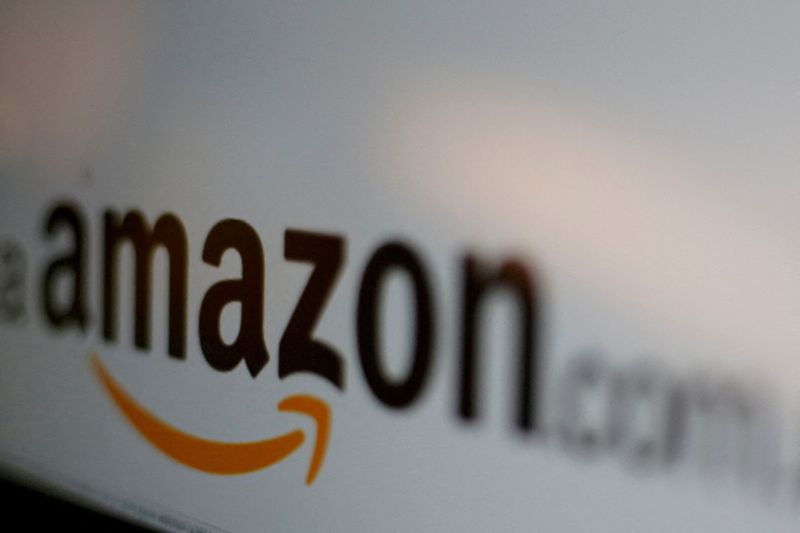 © Reuters. FILE PHOTO: The logo of the web service Amazon is pictured in this June 8, 2017 illustration photo. REUTERS/Carlos Jasso/Illustration/File Photo
(Reuters) -The U.S. Federal Trade Commission (FTC) is finalizing its long-awaited antitrust lawsuit against Amazon (NASDAQ:) in a move that could ultimately break up parts of the company, Politico reported on Tuesday.
The wide-ranging lawsuit is expected as soon as August and will likely challenge a host of Amazon's business practices, the report said, citing people with knowledge of the matter.
The complaint could focus on challenges to Amazon Prime, Amazon rules that the FTC says block lower prices on competing websites, and policies it believes force merchants to use Amazon's logistics and advertising services, the report said.
The commission has interviewed dozens of witnesses both inside and outside Amazon, including CEO Andy Jassy and former CEO and founder Jeff Bezos, the report said, adding that it is likely to file its case in federal court rather than its in-house tribunal.
Politico did not mention the exact details of the final lawsuit, but said personnel throughout the agency, including FTC Chair Lina Khan, have homed in on several of Amazon's business practices.
The e-commerce giant's digital advertising business and Amazon Prime will likely be targeted, the report said, adding that the FTC is also expected to claim that Amazon steers sellers to its own logistics services by rewarding them with better placement on the site, and punishing them when they don't.
The FTC and Amazon declined to comment when contacted by Reuters.
Shares of the e-commerce giant were down nearly 2% in after-market trading.
Last month, the FTC accused Amazon of enrolling millions of consumers into its paid subscription Amazon Prime service without their consent and making it hard for them to cancel.