Giants offseason wrap: Will they be a playoff contender again?

Ralph Vacchiano
NFC East Reporter
They'd never admit it, of course, but the New York Giants were still in rebuilding mode this offseason, despite their surprise playoff appearance in 2022. They knew becoming a perennial contender was going to take several cycles. And this was the first offseason where they really had the assets and freedom to dive into their plan.
So now that the offseason is over and training camp is coming soon, how did they do? What have we learned about this upstart team that wants to be a playoff contender again in 2023?
Here's a look at what they've done and who they are, in the form of 3 truths and 1 lie:
Truth #1: The Giants really believe Daniel Jones will prove to everyone he's one of the elite quarterbacks in the NFL this season.
There was absolutely no desperation in the Giants' decision to give Jones a four-year, $160 million deal with $81 million guaranteed. They didn't do it because they had to, or because they had no other options. They did it because they wanted to, and because the new regime of general manager Joe Schoen and coach Brian Daboll — who were both somewhat skeptical of Jones when they were hired a year ago — were sold on his talent and potential.
What they saw last season was Jones carrying a generally crummy offense with a terrible receiving corps, no viable option at tight end, and a running back that wore down as the season went along. He proved to be a remarkable two-way weapon, rushing for 708 yards and seven touchdowns. He cut down on his interceptions (only five) and threw for 3,205 yards to a bunch of bottom-of-the-roster receivers.
They believe — truly — that if they give him a better offensive line and more weapons, he can be a top-10 quarterback, and maybe more. They're not there yet — and neither is he — but the Giants did improve the talent around him and they certainly expect Jones' passing numbers will go up this year. This is a long-term project, though. Jones is still only 26 and the front office has more work to do to help him.
Once they do, they're convinced he'll show everyone he's the elite quarterback they know he can be.
Truth #2: Saquon Barkley will be with the Giants this season, and they will need him as much as ever.
He has no options, so he's not going anywhere. He's going to eventually sign his $10.1 million franchise tag if he doesn't get a long-term contract, and it won't matter that he won't be happy about it. Barkley is a generally good guy and great teammate. He also knows that the best way for him to get the long-term contract he wants will be to earn it on the field.
'We can compete with anybody'
Giants quarterback Daniel Jones heads into the 2023 NFL season with peak confidence.
That's good for the Giants, because they're going to need him to at least duplicate the numbers he put up last year in his comeback season — 1,312 rushing yards and 10 touchdowns, and 57 catches for 338 yards. The Giants' passing offense should be better — especially with the addition of TE Darren Waller — but they still have a shaky receiving group. They need a strong ground game to keep the pressure off Jones.
It would be nice if Barkley helped out a little more in the passing game too, though in the end, that's a decision for the coaches. But they need him strong and healthy and looking like a guy determined to score a big contract after the season if the Giants really are going to be a playoff team again.
Truth #3: The Giants' passing offense is going to run through new TE Darren Waller.
That seems likely by default, since they still don't have a No. 1 receiver, but they might choose to go this route anyway. The Giants have raved about Waller all spring — about his intelligence, his athleticism, and how the 6-foot-6, 245-pounder is a mismatch for anyone who tries to cover him. He's certainly got the skills to be a dominant receiver — not far from the one he was in 2019-20 when he averaged 99 catches for 1,171 yards and scored 12 touchdowns in those two years.
And keep in mind that Giants offensive coordinator Mike Kafka spent four years in Kansas City (2018-21), including two years as the passing game coordinator under Andy Reid. The Chiefs' offense always ran through tight end Travis Kelce, a future Hall of Famer who reset the standards for tight ends in the league.
The Giants aren't going to morph into the Chiefs overnight. They're still going to lean on the legs of Jones and Barkley. But you can bet that elements of the Chiefs-Kelce alliance are going to slip into the Giants' attack, and that Waller is going to emerge as the No. 1 option when Jones drops back to throw the ball.
The Lie: The Giants have significantly upgraded their receiving corps.
Upgraded? Yes. Significantly? No. Not even close.
It won't be hard for the Giants' receiving corps to be better than it was last year when none of their top receivers projected to be in their top 5 before the season started. And they've certainly added some talent, signing Parris Campbell and Jamison Crowder and drafting Jalin Hyatt. They'll also get a boost if both veteran Sterling Shepard and 2022 second-round pick Wan'Dale Robinson can recover from their ACL surgeries too.
Acho's top-5 NFL QBs age 25-and-younger
The SPEAK crew discusses what young quarterbacks should be considered the best in the NFL.
Even if they do, though, what this corps has is mostly depth. What it doesn't have is top-end talent. None of their top 7 receivers — including the returning Darius Slayton and Isaiah Hodgins — would be one of the two starters on most other teams in the league. It is a small corps, too — not a lot of height. And while the group has plenty of potential speed, it has plenty of injury history, too.
If everything works out perfectly — and if everyone is healthy — the group is good. Shepard and Robinson can be a capable duo in the slot. Hyatt has deep-threat potential. Campbell and Slayton are reliable options. None of them, though, are going to the Pro Bowl. It's hard to imagine any of them getting to 1,000 yards.
The Giants can still win with this group. They can even thrive, especially with Waller at tight end. But calling this a "significant upgrade"? They're just not there yet. And they might need to add some pieces before they get there in the future.
Ralph Vacchiano is the NFC East reporter for FOX Sports, covering the Washington Commanders, Philadelphia Eagles and New York Giants. He spent the previous six years covering the Giants and Jets for SNY TV in New York, and before that, 16 years covering the Giants and the NFL for the New York Daily News. Follow him Twitter at @RalphVacchiano.
FOLLOW
Follow your favorites to personalize your FOX Sports experience
---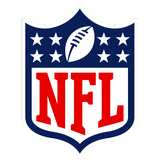 Get more from National Football League Follow your favorites to get information about games, news and more
---