Is Michigan No. 1? 'We've still got a lot more to prove,' LaDarius Henderson says
Michigan looks like one of the most dominant teams in college football thus far in 2023, and the Wolverines' superiority in the trenches has been a big reason why.
According to Pro Football Focus, Michigan's offensive line has a run block grade of 80.0, third-best at the FBS level, and a pass block grade of 77.2, which is just outside the top 20. Wolverines starting quarterback J.J. McCarthy has only been sacked an average of once per game, and the Wolverines' rushing attack ranks within the FBS top 50 in both yards per carry and yards per game.
A key contributor to that success is offensive lineman LaDarius Henderson, who transferred to the Wolverines after spending four years at Arizona State. Henderson recently caught up with FOX Sports college football analyst RJ Young to talk about his experience at Michigan so far and share what it's like to play for a unique coach in Jim Harbaugh.
Like Young, Henderson thinks his squad should not only be considered one of the best teams in the country, but the best. Michigan is currently ranked No. 2 in the AP Poll, but No. 1 in Young's rankings.
[RJ Young's college football rankings: Washington, Oregon and the Year of the Pac-12]
"We don't like to do too much talking with our mouths, though," Henderson said. "We've still got a lot more to prove and a lot of games to do it. But as far as the way we talk in our building and what we believe in ourselves and what we're capable of, we definitely should be [No. 1]."
Michigan has beaten archrival Ohio State, won the Big Ten, and reached the College Football Playoff in each of the last two seasons. Henderson said he saw Michigan as having even greater potential in 2023, which is why it became his transfer destination.
"Just seeing how many players they had returning," Henderson said, "And their mindset and how they speak in this building and how they go about day-to-day. It's like, man, a team like this with players like this and coaches like this can really have a shot."
The coach helped the decision process, too. Henderson says Harbaugh has a charismatic personality that reminds him of his former Arizona State head coach Herm Edwards, but when asked for his favorite Harbaugh memory so far, Henderson — a devout Christian — said his current coach shares similarities with Jesus. Yes, really.
"You know, in the Bible, where people will ask Jesus something, and he will come back with a parable?" Henderson said. "Sometimes, [Harbaugh is] like that. It's funny. It's super cool. He has stories on top of stories, because he's seen so much and played so much. He's a legend, and it's awesome. I can't get into specific stories, because it's not fresh on my mind. … He has a ton of stories that resonate with what we're going through."
Michigan's LaDarius Henderson on playing for Jim Harbaugh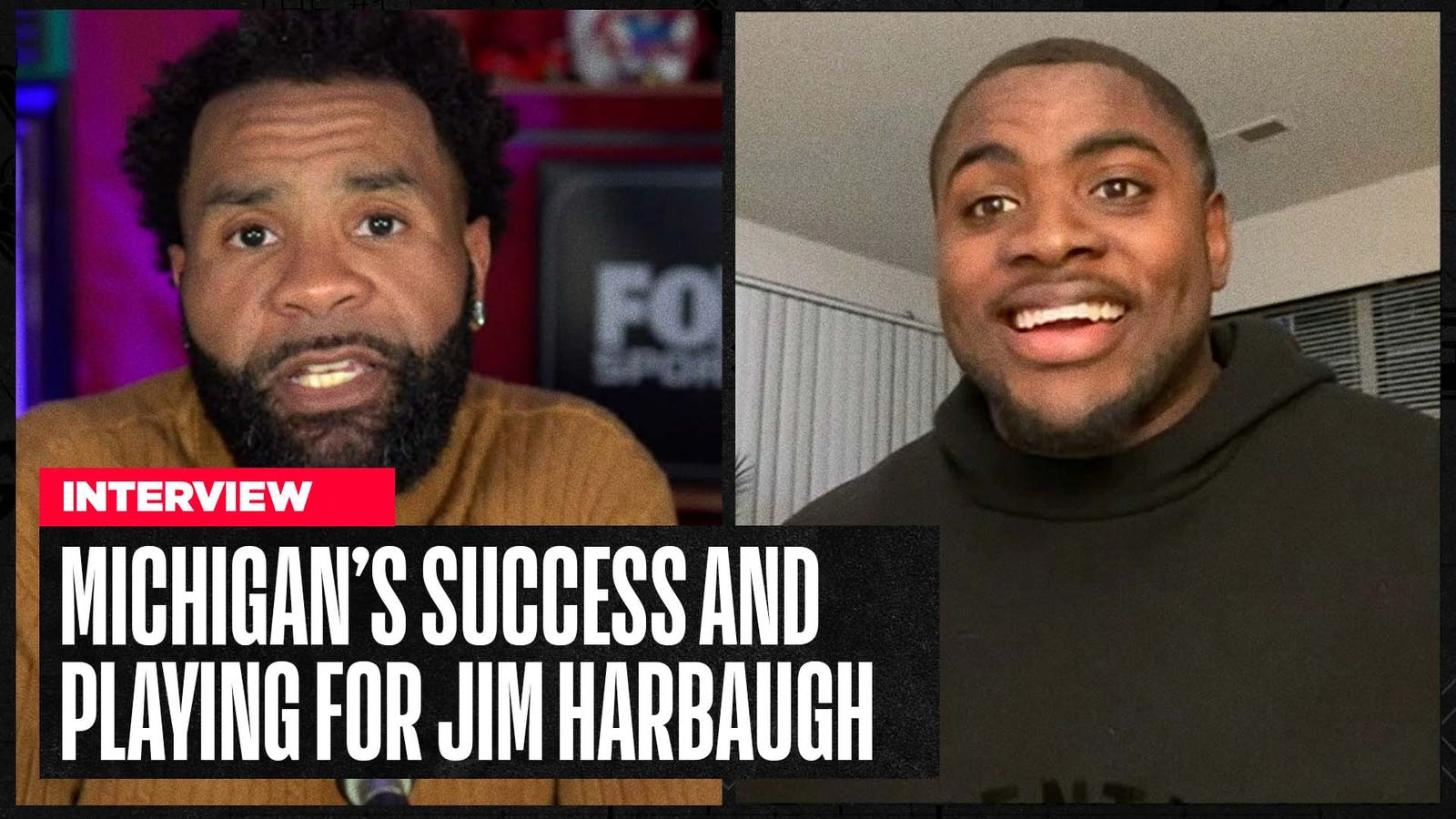 Henderson also knew he would face competition for a starting role, something he had not dealt with in a long while. He became a stalwart four-year starter in Tempe under Edwards after earning the role as a true freshman, anchoring a line that paved the way for a run-heavy Sun Devils attack. Yet Henderson welcomed the challenge of having to prove himself all over again in Ann Arbor, a choice he now calls one of the best he has ever made.
"Working your way into a starting role, having to go out and earn that, that's something that I wasn't going to shy away from," Henderson said. "So I feel like as a player, especially a football player, any athlete really, you have to be extremely confident — sometimes even to a fault. But if you don't believe in yourself to go out and earn something that you want, and you feel like you're capable of doing, then you've kind of got more problems than football."
Henderson has more than proven himself so far this season, no small feat among a deep offensive line group that could have as many as seven 2024 NFL Draft prospects. He was named Big Ten offensive player of the week for his performance in the Wolverines' 45-7 drubbing of Nebraska in Lincoln on Sept. 30, after which his new teammates made sure that he was part of the celebratory offensive lineman group picture.
Michigan's Donovan Edwards punches in his first TD of the season vs. Indiana
"It meant so much," Henderson said. "These guys have seen so much success in the Big Ten and have their own lucrative résumés going on, but just that we trust each other and there's just so much love in this room to be completely honest, those are my guys, and I'm sure they would say the same thing about me. For them to feel that way about me, it speaks volumes, and I feel the exact same way about them. We have a bunch of not only talented guys but smart guys in that room that really know football and trust each other and really like each other."
Opponents recognize that talent, too. Michigan is the first team to win the Joe Moore Award for best offensive line group in the country in back-to-back years since the award debuted in 2015, doing so in both 2021 and 2022.
"I feel like teams have to legitimately think, 'Man, we have to come with it,'" Henderson said. "We have to play our best game with these guys. People respect us, and respect is a privilege. We just like to focus on not where we've been, or I should say where they've been, but just kind of what we want to continue to be."
No. 2 Michigan blows out Indiana 52-7
Still, Michigan faced a challenge of its own early in the season when Harbaugh was handed a school-imposed suspension for the Wolverines' first three games stemming from an NCAA investigation into recruiting violations. The Wolverines were facing three non-Power 5 opponents in what has been widely criticized as an easy schedule — their seven opponents thus far have a .500 win percentage and a combined zero total weeks in this year's AP Top 25 — but Henderson claims Harbaugh's absence gave the team some extra motivation to go out and dominate.
"We wanted to go get those games and attack those games to kind of adding more fuel to our fire in a way," Henderson said. "It was like, 'We really would love our coach to be here. He really would love to be here. Let's go handle business until he can get back.' And all the coaches that we had fill in for him did an amazing job."
One of those interim head coaches was Henderson's position coach, Sherrone Moore, who Henderson believes will one day be running a college football program of his own.
"Not only is he one of the smartest football minds I've been around, he's also one of the more personable people — easy to talk to, understanding, guys like to be around him — and he's a great teacher," Henderson said. "People don't realize this element of teaching that you have to be relatively good at to be a good coach. He's a great teacher, great leader, he gets you fired up. He can also teach you the game. 'What can't he do?' is the real question. I'm still trying to figure that out myself."
[Want great stories delivered right to your inbox? Create or log in to your FOX Sports account, follow leagues, teams and players to receive a personalized newsletter daily.]
Henderson said if he was asked what his goals were when initially transferring to Michigan, he would have listed things like playing with the country's best offensive line and boosting his NFL draft stock. He still has those goals — and is accomplishing them — but they are taking a back seat to something else.
"As a player, once you get in this building and experience Michigan Wolverine football, we want to win, and I want to win," Henderson said.
---
COLLEGE FOOTBALL trending
---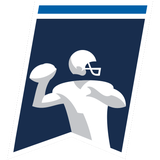 Get more from College Football Follow your favorites to get information about games, news and more
---