Is Shohei Ohtani a better hitter or pitcher? We asked 15 MLB All-Stars
Jordan Shusterman
FOX Sports MLB Analyst
SEATTLE — Two years ago in Denver, amidst his first of what will surely be several MVP seasons, Shohei Ohtani launched 28 homers in the first round of the Home Run Derby, then woke up the next day and started for the American League — on the mound and in the leadoff spot as the designated hitter. It was an absolutely preposterous display of baseball talent over a 24-hour span. The week belonged to Ohtani.
It's now 2023 and the Midsummer Classic is in Seattle where the unicorn has been selected as a pitcher and hitter for the third consecutive season, and though he didn't participate in the Derby, nor is he expected to pitch, Ohtani remains squarely the center of attention — perhaps more than ever.
Astros manager Dusty Baker set the tone Monday regarding his No. 2 hitter in the AL lineup.
"He's the most incredible athlete I've ever seen in baseball," Baker said. "I've seen some great players, but I mean none that can both run like the wind, throw a hundred miles an hour and hit as well as anybody in the game."
It's one thing for a fellow All-Star to offer such praise. But for a guy who has been around the game for nearly six decades and has seen more baseball than nearly anyone on Earth to declare that Ohtani is definitively singular? That's saying something.
With his free agency looming this winter, Ohtani was always going to be in the spotlight just for the intrigue regarding his next team. For him to then deliver arguably the best first half the sport has ever seen with all that speculation shadowing his every move has only escalated the frenzied exercise of projecting where he'll take his unprecedented talents next.
At the same time, several eager fan bases have no interest in waiting until the winter; they want to see Ohtani in new threads sooner rather than later. A five-game Angels losing streak heading into the break has them in a precarious position despite Ohtani's nightly heroics. They're back under .500, where they've finished in all five of Ohtani's previous seasons with the team.
Matt Olson and Nick Castellanos discuss the original expectations of Shohei Ohtani as a two-way player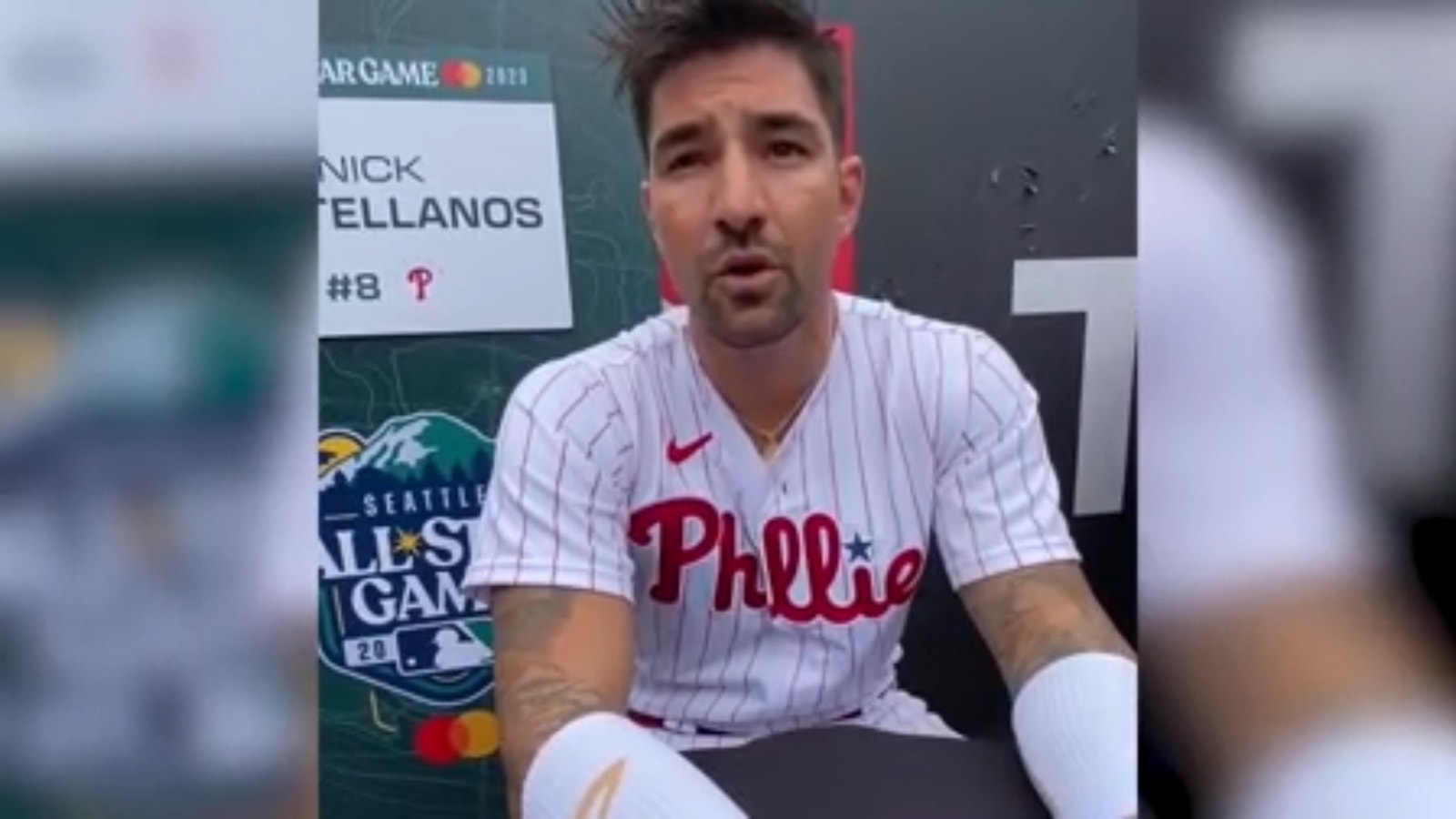 Atlanta Braves' Matt Olson and Philadelphia Phillies' Nick Castellanos discussed the original expectations of Los Angeles Angels' Shohei Ohtani as a two-way player ahead of the 2023 MLB All-Star game.
Anaheim was eight games over .500 as recently as June 16, but a barrage of injuries headlined by Mike Trout's broken hamate has sent the club back into a familiar tailspin. In turn, whispers about a possible Ohtani trade over the next few weeks have swelled to an undeniable volume regardless of the front office's continued insistence that no such deal is being considered at this time.
Add it all up, and you can't go far in Seattle without falling into some form of an Ohtani conversation.
When Ohtani made his MLB debut in 2018, there was ample curiosity about just exactly how he would sustain his two-way performance to any degree against the best players in the world. It wasn't strictly about the pure talent required to perform at the highest level, but also the toll it would take on any player physically.
"I remember the veterans talking about how they did not think his body was going to be able to hold the demand of being an everyday hitter and a starting pitcher," Phillies outfielder Nick Castellanos recalled. "But credit to him, he's proven those people wrong."
Nationals right-hander Josiah Gray hasn't forgotten the fair share of skepticism that surrounded Ohtani's initial pursuit as a two-way player in the majors.
"You're like, 'man, this is the big leagues. How's he going to do it?'" Gray said. "But ever so surely, each year he got better and better at both and here we are now, and he's gonna be the first $500 million player. He's a sight to see."
Will Shohei Ohtani land largest contract in MLB history in the offseason?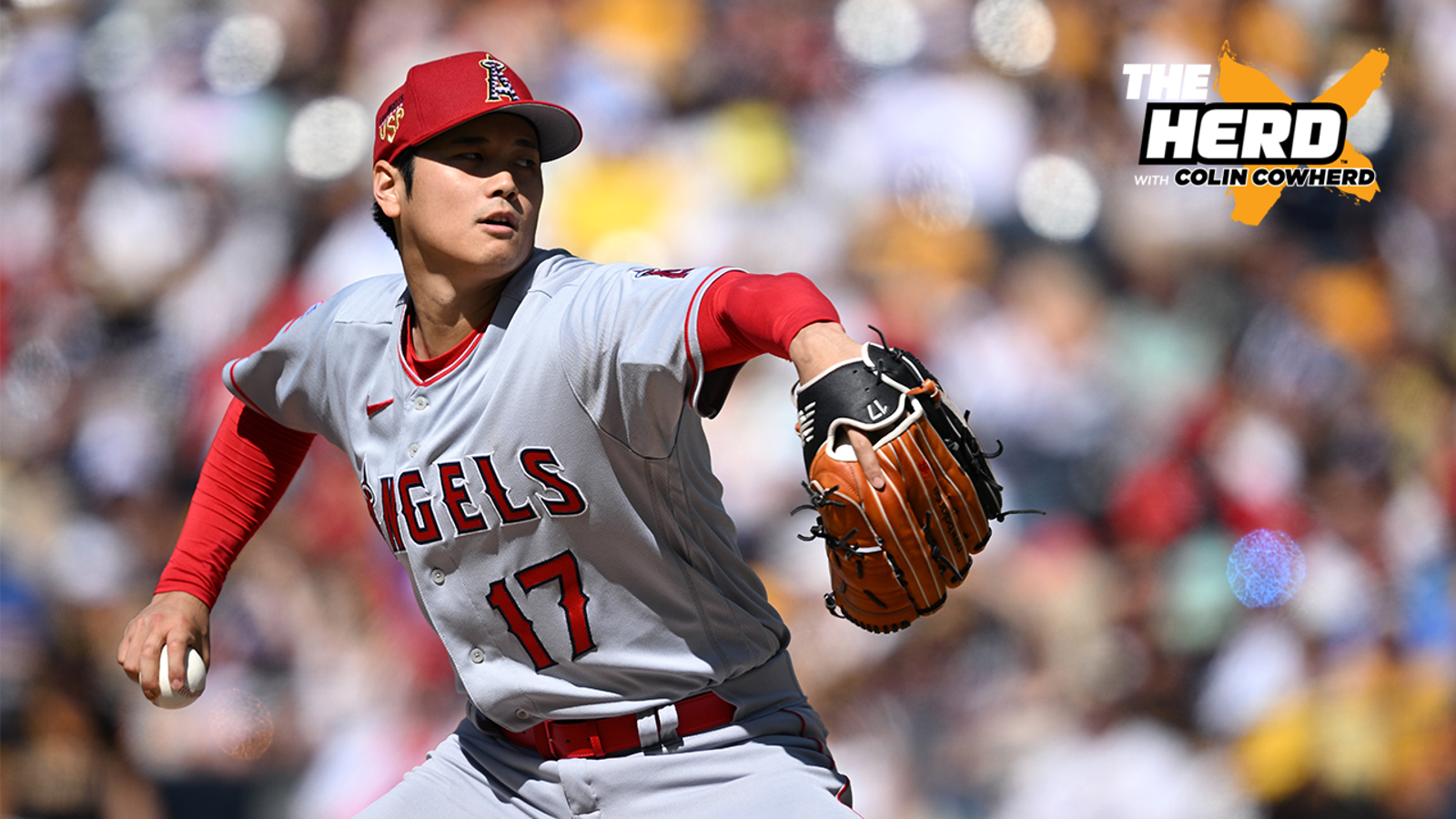 "I remember the hype," Athletics slugger Brent Rooker said. "It was kind of a LeBron [James] situation where the hype was so high that you thought it wasn't possible for someone to live up to it — and he's surpassed it, which is almost impossible to do with that level of expectations, but he's done the same thing."
Fast-forward to Ohtani's repeated historic campaigns, and now the only debate involving the two-way superstar is which side he's actually better at.
It's easy for us common folk to marvel at what Ohtani does. But the degree to which he's revered among his fantastically talented peers really elevates him to a uniquely special status. To help encapsulate such wonder regarding his two-way ability, we asked 15 other All-Stars a simple question: If you could only pick one version of Ohtani, would you rather have him as a hitter or pitcher?
Survey says …
Refuse to choose (4)
A handful of All-Stars could not settle on which phase they lean toward.
"It's all impressive," perennial All-Star Mookie Betts said. "For someone to do what he's doing is obviously amazing and we're all witnesses to it. They said he's a two-way player for a reason and that we'll see it," Betts added. "We have seen it."
Betts' teammate and fellow former MVP Freddie Freeman agreed.
"It's hard to pick one. I know what it takes to be a hitter in this game. He's doing that every single day and then to turn around on the fifth day and pitch and hit on the same day, I don't understand it. I really don't. I can't comprehend it.
"I've been talking about Shohei at All-Star Games for four years, and it's the same answer. I don't know how he does it. But I'm glad he's here, and I'm glad I get to watch it."
Rangers catcher Jonah Heim experiences the pleasure — er, pain — of facing Ohtani regularly as a division rival. With an unfortunate front-row seat to some of Ohtani's offensive highlights recently, Heim has seen it from about as close a perspective as one can get as an opponent.
"You never want to face him on the mound," Heim said, "and you never want to face him when he's hitting. In Texas, we'd never seen a lefty go hit a homer where he hit one. Obviously we don't want to see it anymore against us."
Castellanos added: "The fact that he's able to do both of them makes each of them more impressive. I wouldn't want to separate them."
Ohtani the hitter (9)
The healthy majority of respondents sided with the guy currently leading the league in homers at the break with 32. Hard to fault them on that.
Braves right-hander Spencer Strider was hesitant to choose at first. "I don't know. It's hard to imagine. It's like peanut butter and jelly. They have to be together. They are better when they're together."
Ultimately, Ohtani's unique power at the plate gave him the nod on that side of the ball for Strider.
Jonah Heim, Brent Rooker and George Kirby discuss whether Shohei Ohtani is a better hitter or pitcher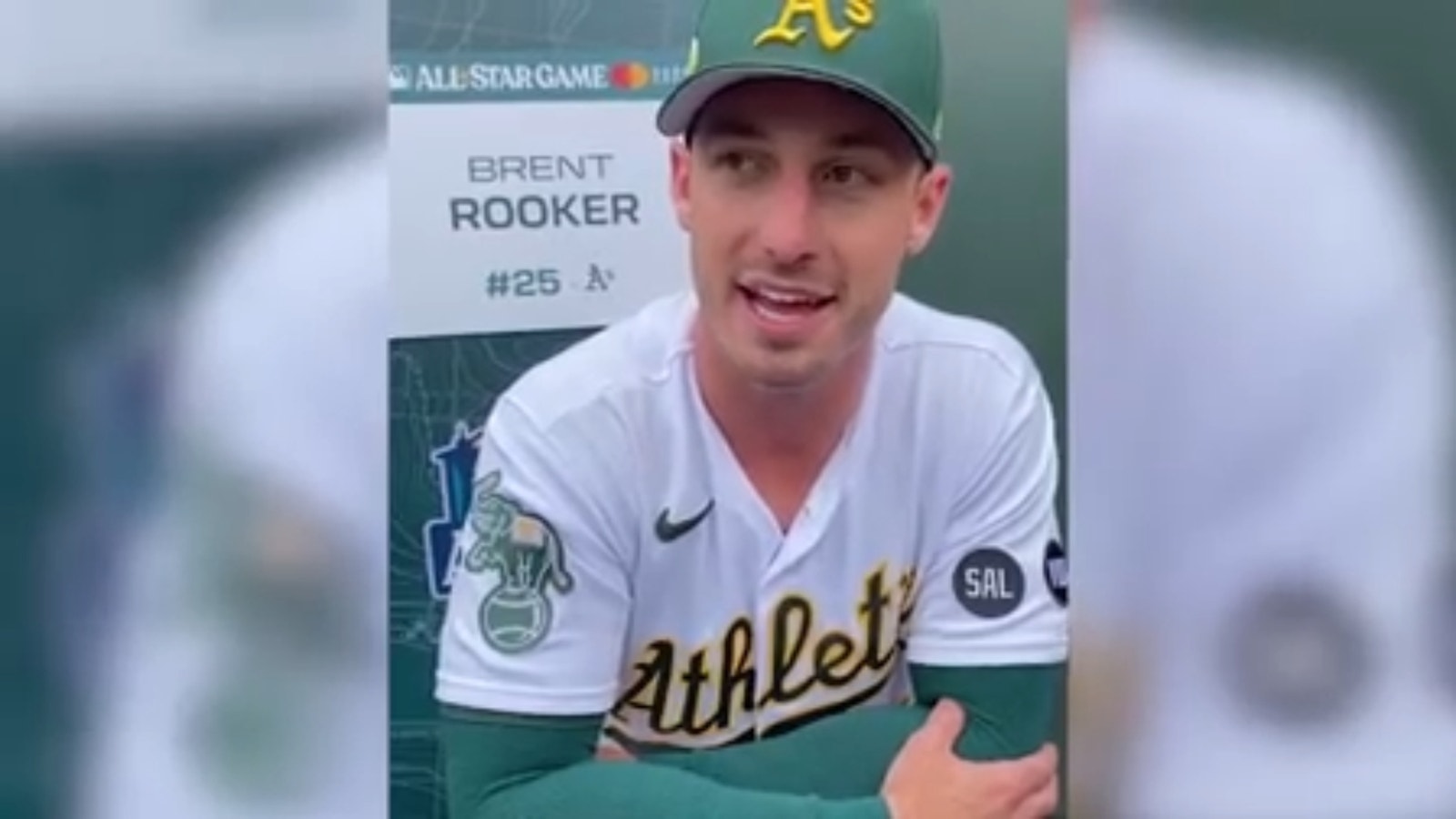 Texas Rangers' Jonah Heim, Oakland Athletics' Brent Rooker and Seattle Mariners' George Kirby discuss whether Los Angeles Angels' Shohei Ohtani is a better hitter or pitcher ahead of the 2023 MLB All-Star game.
"I've seen him do things as a hitter that I find hard to comprehend. The ability to go anywhere with power … he's got a swing of a little guy, but with power. That's pretty impressive to me."
Strider's teammate Matt Olson has been trying to chase down Ohtani for the league lead in homers. His 29 dingers in the first half are nothing to sneeze at, but he's still three behind the guy who also has the lowest batting average against among all starting pitchers in baseball. As such, he found it tough to choose against Ohtani with a bat.
"I guess if I had to pick right now, I'd say what he's doing at the plate is pretty incredible," Olson said. "He's an incredible pitcher as well, so it's a tough choice there, but I think he's got, what, 32-33 homers? Six or seven triples? Hitting .300? It's pretty crazy."
Angels' Shohei Ohtani hits 493-foot moonshot for MLB-leading 30th HR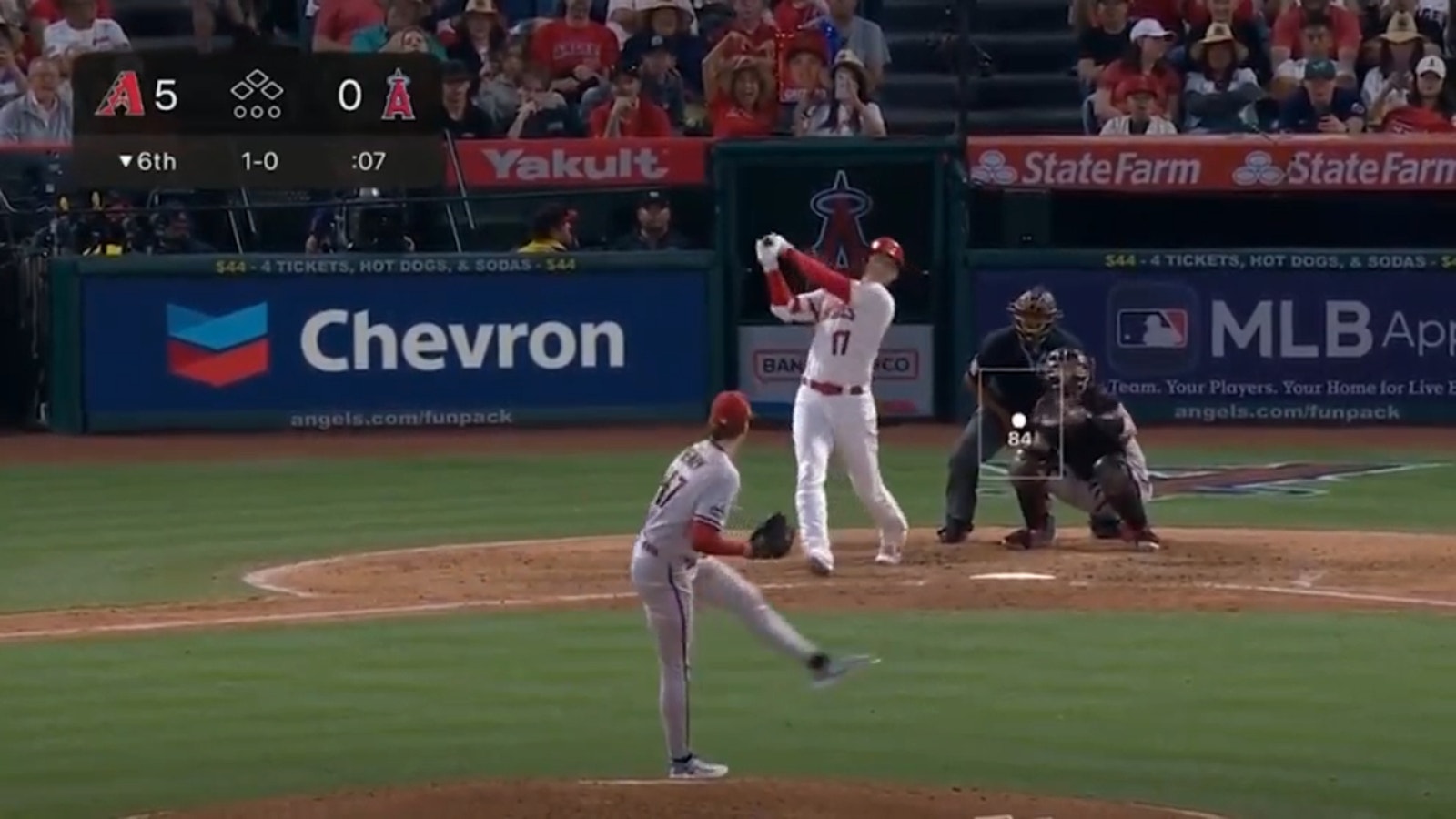 Mariners starter George Kirby has faced Ohtani more than any other MLB hitter in his young career.
"Both he's amazing at, but I think he's a better hitter," Kirby said. "He's hard to pitch to, but it's a really fun challenge to pitch to him, too."
Brewers relief ace Devin Williams simply stated, "I'd probably take the hitter."
Reds right-hander Alexis Díaz, who's been one of this season's most dominant closers, also conceded Ohtani's presence in the box was too overwhelming to ignore.
"He's hitting home runs, triples, whatever, you name it," Díaz said through an interpreter. "It's just intimidating to see him up there."
Ohtani the pitcher (2)
Only two All-Stars preferred Ohtani on the mound, but the way each of them answered only further underscored the degree to which Ohtani the hitter has elevated his game to such an undeniable level. Blue Jays closer Jordan Romano interpreted the question as an escape more than an actual topic of debate.
"Pick only one? I just want him pitching, so I don't have to face him in the box," Romano said.
That sounds like an indirect vote for Ohtani the hitter, but he said what he said.
And then there was Gray, who knows a little something about two-way talent, having also played shortstop in college before transitioning to the mound full time.
"I'd say Ohtani the pitcher," Gray said before realizing he was probably in the minority. "Am I crazy to say that?"
When gently reminded that Ohtani is on pace to hit around 60 homers, Gray eagerly responded, "But he's gonna have a sub-3 [ERA] with a million strikeouts!"
Fair enough.
"There's no wrong answer," Gray concluded. "He's a stud. No matter what."
Should Shohei Ohtani be traded at the deadline after Mike Trout's injury?
Jordan Shusterman is half of @CespedesBBQ and a baseball writer for FOX Sports. He has covered baseball for his entire adult life, most notably for MLB.com, DAZN and The Ringer. He's a Mariners fan living in the Eastern Time Zone, which means he loves a good 10 p.m. first pitch. You can follow him on Twitter @j_shusterman_.
---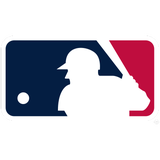 Get more from Major League Baseball Follow your favorites to get information about games, news and more
---