John Smoltz: Yankees would become World Series favorites with Shohei Ohtani

Ben Verlander
FOX Sports MLB Analyst
Nobody ultimately knows where Shohei Ohtani will end up, both in the near and slightly farther future. The Los Angeles Angels are reportedly starting to listen to trade offers for the two-way superstar, and I've made myself clear that I believe the best thing for the team to do is trade him now before he likely departs in free agency this offseason.
But if the Angels do fully open themselves up to a Shohei Ohtani trade, many, many teams should be all-in on trying to acquire him for the stretch run of the 2023 MLB season. I would hope that list includes the New York Yankees, who would reportedly be the "most motivated" to pursue a trade for Ohtani.
But on his most recent Saturday guest appearance with me on Flippin' Bats, Hall of Famer and lead MLB on FOX analyst John Smoltz not only agreed that the Yankees should be most motivated, but made a bold prediction about what would happen if Ohtani headed to the Bronx.
"It's worth getting him even if they don't re-sign him for a chance to win the World Series," Smoltz told me. "If he were to be traded to some of the top-tier teams — let's just say New York — it makes them clear favorites, in my opinion, to get to the World Series and win the American League. That's how big of a difference this guy makes.
"Even if they don't re-sign him, I think it's worth it. The Yankees have a lot of pressure on them to get back to the World Series and win one. … I know people are saying, 'There's no way he's going to get traded,' [but] I would force the hand of [Angels owner Arte Moreno] and make the deal so sweet, he can't pass it up."
Before we talk about what Ohtani could do with the Yankees, there is one important caveat here. I think the only way it would happen is if the Yankees do trade for him before the Aug. 1 deadline as opposed to waiting to go after him in free agency. I don't think Ohtani wants to play on the East Coast; I think he wants to be on the West Coast (and so does Smoltz, who predicted earlier in our segment that Ohtani would end up staying in California and sign with either the Los Angeles Dodgers or San Francisco Giants this winter).
But if there were ever a time to trade for a rental so they could test out your team and your home market, it is now with Ohtani. If he ends up in New York via a trade, maybe that would make him more willing to sign there. It might make him think, "OK, it's not that bad over here, I can do this." But if that scenario were ever to transpire, it would have to happen via a trade.
That said, the impact of arguably the greatest player in MLB history playing for the league's marquee franchise — not to mention the one originally made famous by Ohtani's closest historical peer, Babe Ruth — is staggering to think about both on and off the field. Ohtani is already arguably the best left-handed slugger in baseball right now, especially after crushing his league-leading 33rd home run Saturday night. Can you imagine his swing with Yankee Stadium and its right-field short porch as his home turf? Oh, and then there is the fact that the two most recent American League MVPs would be sharing a clubhouse.
"With Aaron Judge and Ohtani in that market, I don't know how they would function because there would be so much attention," Smoltz said. "But I think on the grandest of stages, with the way he plays this game, you would be hard-pressed to not think that what he would do as a New York Yankee in that stadium would be mind-boggling."
Does Shohei Ohtani's finger injury complicate trade talks for the Angels? Ken Rosenthal discusses
Of course, the Yankees and general manager Brian Cashman also have to take stock of where they are in the standings. New York is in fourth place in the A.L. East and nine games behind the first-place Tampa Bay Rays entering play Sunday, though they are just one game behind the Houston Astros for the third A.L. wild-card spot.
Sure, they could surge in the division standings over the next couple of months, or sneak in via the wild card and make a postseason run like the Philadelphia Phillies did last year. It also helps that Judge could apparently return from his foot injury before the end of July. But it would still be a lot for the Yankees to give up for a rental — even one as good as Ohtani — with zero assurances he would stay in New York past 2023.
I posed that question to Smoltz: Would he still not hesitate to give the Angles an overwhelming trade offer if he were in Cashman's shoes, even without any assurances that Ohtani would want to remain in Yankee pinstripes?
"I would not hesitate, because in my mind, the reason I'm making that move is, it puts us over the top," Smoltz said. "It puts us in a position where we're now the clear favorite and we've got a great chance. There are no guarantees in the postseason, we've seen that, [but] I think this would be one of the most aggressive and worthwhile trades ever."
FOLLOW
Follow your favorites to personalize your FOX Sports experience
---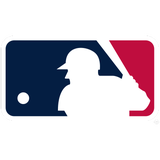 Get more from Major League Baseball Follow your favorites to get information about games, news and more
---