Jake Mintz
FOX Sports MLB Analyst
SEATTLE — For the second consecutive year, Julio Rodríguez won the Home Run Derby and lost the Home Run Derby on the same night.
Twelve months ago at Dodger Stadium, the Mariners' charismatic supernova of an outfielder announced himself to the baseball world by leading off the Derby with 32 first-round homers. With just three months of service time under his belt, the rookie immediately won over the sold-out Los Angeles crowd, belting homer after homer deep into the crisp California night. Juan Soto, in the midst of his trade rumor chaos, bested Rodríguez in the finals, but that's not what people remember most from the event.
Fortunately and unfortunately, history repeated itself at T-Mobile Park in Seattle on Monday night.
Rodríguez again shined on the sport's grand stage, this time in front of a thunderous home crowd, effortlessly catapulting a record-setting 41 homers in his opening-round matchup against two-time champ Pete Alonso. And Rodríguez again ran out of gas as day gave way to dusk, falling to eventual winner Vladimir Guerrero Jr. in the semifinals.
However, like last year, people will remember this night for the invigorating wonder of Rodríguez, for the way a stranger made them feel, for the goosebumps, the chills and the cheers, and not for what he failed to accomplish. His 41 long-ball outburst and the deafening "JU-LI-O" chants that it inspired, will go down as one of the most indelible, hair-raising performances in the event's history.
The Home Run Derby is theater that transcends the typical state of play. Much else about the modern professional baseball landscape is calculated for hyper-efficiency, geared toward swift winning. Infinite hours are spent squeezing value from every run and out, every throw and swing. But for one celebratory evening each season, Major League Baseball puts the arms race on hold.
For one night, that idealistic commandment of youth sports — It's about having fun, not about winning. — becomes real again, if for just a fleeting moment.
Rodríguez's spiritual predecessor, three-time Derby champ Ken Griffey Jr. was the first to truly understand this dynamic and the first to successfully communicate it to the baseball-watching public. The moment Junior turned his hat backward, everyone understood: This night in the baseball calendar exists because it's fun as hell.
It's not worth arguing about whether MLB's new time-based format actually crowns the best derby performer. That's not the point. As Mark McGwire once said in the Simpsons, do you want to know the truth, or do you want to see me sock a few dingers?
The prioritization of theater over truth is a worthwhile tradeoff. We watch the Derby to be stunned, to be awed, to be entertained, to see big dudes hit the ball far. Who cares who wins if you were sufficiently enthralled. It also acts as a perfect vehicle for MLB to showcase its most luminescent stars to a national audience.
A year ago, Rodríguez introduced himself to baseball fans across the country with his magnificent showing at Dodger Stadium. And if 2022 was an introduction, 2023 was an assurance, a guarantee that Rodríguez will be in our baseball-watching lives for years to come. Seattle already bet big on that last summer, inking the Rookie of the Year to a 14-year contract extension worth up to $400 million. Still, each homer Monday served as a glorious reminder of just how special a player and personality we're witnessing.
Yes, there is much, much left for Rodríguez to accomplish: an actual Derby title, more All-Star Games, possibly an MVP or two, and perhaps leading the Mariners to their first World Series and title. Hell, the guy is having a relatively modest offensive season and probably shouldn't have been an All-Star on his stat line. But Rodríguez is never about just the numbers.
He moves through life like he moves through the batter's box and the outfield: with a disarming, captivating ease that makes you want to keep watching. And isn't that the point?
As it became clear during his second-round matchup that Rodríguez would likely fall to his dreadlocked Dominican countryman, the ambient noise in T-Mobile Park shifted in tone. From anticipation to nervousness to utter disappointment. Lumps in throats. There was no gunpowder left. The magic had run out.
As Guerrero smashed his 21st bomb of the semifinals with his third swing in the bonus period, officially surpassing Rodríguez, you could hear 46,952 Seattlites hang their heads. But not Rodríguez. The 22-year-old rushed to greet his friend, congratulating him with a boyish grin stretched across his face. Life goes on, the memories get banked regardless.
After his historic first-round showing, Rodríguez addressed the teal-clad admirers chanting his name. Dripping with sweat, his breath still unsettled by the exhausting task of knocking 41 dingers over a few minutes, Rodríguez grabbed the stadium microphone.
"Thank you for the energy," he panted in his trademark baritone voice. "I wanna keep on going."
While that specific wish wasn't fulfilled Monday, the grander journey of Julio Rodríguez has barely begun.
Jake Mintz, the louder half of @CespedesBBQ is a baseball writer for FOX Sports. He played college baseball, poorly at first, then very well, very briefly. Jake lives in New York City where he coaches Little League and rides his bike, sometimes at the same time. Follow him on Twitter at @Jake_Mintz.
---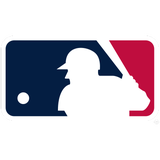 Get more from Major League Baseball Follow your favorites to get information about games, news and more
---