Julio Urías gives Dodgers glimpse of ace they need him to be

LOS ANGELES — Before he'd thrown a pitch, Julio Urías thought this year felt different.
In the city that once embraced Fernandomania, the 26-year-old left-hander from Culiacan, Mexico, could no longer fly under the radar. Out shopping or dining, he would get noticed. Pictures would get snapped. Autographs would get requested. More than ever, people would stop him to express their gratitude, thank him for his work over the past seven years and tell him how much he meant to Los Angeles.
The increased recognition could be attributed both to Urías' exceptional productivity and Dodgers fans' desire to give the impending free agent his flowers while they still could. They had watched him grow from the youngest starting pitcher in postseason history in 2016, to their World Series hero in 2020, to their Opening Day starter in 2023, an honor he held in high regard while holding the Diamondbacks to two runs over six innings on March 30. He followed that quality start up with two more.
To that point, everything looked normal. There were no signs of the other, more undesirable differences that the start to Urías' contract year would bring.
A first half marred by inconsistency and injury ended on a high note Thursday at Dodger Stadium, where he allowed two runs on three hits in six innings in a 5-2 win against the Pirates. The only runs scored after a misplay in left field on a line drive that went over David Peralta's head. It was exactly the type of ace performance the embattled Dodgers pitching staff needed — and needs more often — from Urías.
"This is Julio," manager Dave Roberts said after the encouraging outing, which lowered his ERA to 4.76 on the year. "I think there was a little bit of frustration. I think there was some embarrassment. He rolled up his sleeves tonight, and he competed like he always does, but I just felt that tonight he was truly on the attack from pitch one."
That has not always been the case.
On April 21 in Chicago, Urías surrendered five runs in 3.2 innings. Clunkers can happen on occasion, but the left-hander had built a penchant for bouncing back when they occurred — from 2019-22, Urías had never gone consecutive starts allowing five runs or more — which made the six runs he allowed his next time out on April 27 in Pittsburgh all the more perplexing.
Entering Thursday, opponents were hitting .292 against his four-seamer and .371 against his changeup — two pitches that guided much of his success over the past couple years. While his walk rate and whiff rate aren't particularly alarming, his execution has ebbed and flowed, leading to an elevated hard-hit rate. At times, his frustrations have been on display.
"He started the season as our Opening Day starter, which was earned," Roberts said. "I think he wants to fulfill that responsibility. Up to this point, he hasn't been as consistent as he'd like, we'd like, and that's, I think, most frustrating."
In May, it looked like he had turned a corner. Urías began the month with a 2.29 ERA over his first three starts, only for his progress to be halted when he surrendered six runs in three innings on May 18 in St. Louis. Days later, he was placed on the injured list with a hamstring strain that shelved him for more than a month.
His absence came at a grueling time for a Dodgers staff already dealing with a litany of injuries. Until late June, Clayton Kershaw was the only member of the original starting rotation not to have missed a start. Then Kershaw went down, too, placing even more importance on Urías' July 1 return.
He was already going to be limited in his first start back, but a bevy of soft contact led to five runs for the Royals and limited Urías to three innings of work. It was the latest bump in the road in a campaign wholly unlike what he's experienced since the reins were removed from the World Series star in 2021.
Over the past two seasons, Urías seamlessly shifted from his hybrid role between the rotation and bullpen into one of the most reliable starting pitchers in the game. Two years ago, he was a 20-game winner. He followed that up as a model of consistency in 2022, allowing no more than two runs in any of his final 14 starts of the season.
"When I was starting or coming out of the bullpen, those things I couldn't control," Urías told FOX Sports through an interpreter in April. "But now that I know who I am, know how to attack hitters, know how to prepare for games, that's the big difference."
All of which have made the inconsistent start to his age-26 season so confounding.
Roberts said he doesn't think the pressures of the contract year have played a role in Urías' struggles. Still, as much as the left-hander tries to zero in on the present, it can admittedly be hard not to think about the future. The Scott Boras client is set to be a free agent at 27, still in his prime years, with little wear on his arm and a major payday ahead.
"It's difficult, I'm not going to lie," Urías told FOX Sports earlier this year. "But if you focus on the future, it makes it even more difficult. I have a really good agent who's going to do his job and everything he can to keep me happy and put me in the best spot he can put me in. But my focus is on being out there and being there every fifth day."
Entering this season, Urías looked primed to be the most desirable player on the market this winter not named Shohei Ohtani. Of course, with more performances like Thursday's, that could still be the case.
He registered eight strikeouts — his most since fanning a season-high 10 batters on May 2 — against the same team that tagged him for six runs in late April. He looked confident going to each of his three primary pitches, and he continued working in a fourth pitch — a harder, tighter slider he has dubbed "El Chiquito," or "The Little One" — that he added to his arsenal this year to combat righties and get opponents off his bigger, slower slurve.
In his last inning of work, his final four-seam fastball came in at 94.1 mph. He thought he felt something click mechanically.
Urías isn't putting pressure on himself to be the ace with Dustin May out for the year, Kershaw out for the time being and two rookies in the rotation, but he played the role well Thursday night. It was a building-off point for the lefty, one the Dodgers desperately need to see more of to get where they want to go this season.
"If it's as a one, a two, a three, four, five, it's the same to me," Urías said. "Just going out to pitch, have fun and win the game — that's what matters."
Rowan Kavner covers the Dodgers and NL West for FOX Sports. He previously was the Dodgers' editor of digital and print publications. Follow him on Twitter at @RowanKavner.
---
MLB trending



Why Angels should trade Shohei Ohtani at the deadline

2023 MLB Home Run Derby Odds, Pete Alonso, Vladimir Guerrero Jr., favorites

What we learned in MLB this week: Bryce Harper's power is missing




Meet Félix Bautista: The biggest player in baseball, and now its best closer

Cameraman injured at Yankee Stadium by wild throw has broken eye socket

2023 Home Run Derby: Participants, bracket, how to watch, start time




2023 MLB All-Star Week schedule: How to watch, channels, times, dates

Is MLB's pitch clock leading to better defense? Some players and coaches think so

The (first-half) All-MLB Teams
---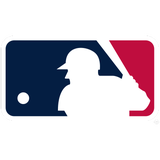 Get more from Major League Baseball Follow your favorites to get information about games, news and more
---