Justin Steele is the ace and Cy Young contender the Cubs have been waiting for

A blue-eyed and scruffy Cubs left-hander, aptly being compared to world champion and former ace Jon Lester, is on the National League's shortlist for Cy Young award contenders. While being in the Cy conversation itself warrants high praise, for Chicago, the continued success of this modest 6-foot-2 starting pitcher means so much more.
In 28-year-old Justin Steele, the Cubs boasted patience on the way to discovering their late-blooming ace.
Steele was drafted out of high school in 2014 and spent seven up-and-down years in the minor leagues before making his MLB debut with Cubbies, as a reliever. Just two years later, the surgical southpaw is second in the NL in ERA (2.80), seventh in WHIP (1.17) and tied for first in wins (14). His park-adjusted ERA+ of 163 leads the majors.
Steele's overall numbers are on par with Arizona's Zac Gallen and San Diego's Blake Snell, but he doesn't get much love from the industry at large and national baseball audiences alike, in part due to name recognition. For fans outside Wrigleyville, Steele is not yet a household name.
The Cubs don't need Steele to exude superstar to build a foundation around him. He possesses the tangible qualities that will positively shape Chicago's future — with Steele serving as the ace. That future arrived even sooner this season as the Cubs climbed from a sub-.500 team to a wild-card contender, thanks in part to Steele's nerves of, well, steel.
Opposing hitters can expect fastball after fastball after fastball from Steele — his 65.5% rate leads MLB, a noticeable uptick from his 56.4% mark last year — and he's still able to flummox them, due largely to its unique cut.
Following some midseason advice from Lester, who called Cubs manager David Ross with a useful tip for Steele in June, the 2023 All-Star has continually refined his four-seam fastball command. That's made for considerably fewer sinkers and more sliders and fastballs in his repertoire.
He's 14-3 on the season. He has the sport's second-best rate of home runs per nine innings (0.68), behind only teammate Marcus Stroman. His 16 quality starts are tied for third-most in the majors. Not bad for a starting pitcher who has yet to enter his first arbitration year.
Steele is battle-tested, due to his particularly long, and at times challenging, minor-league journey. He underwent Tommy John surgery as a 22-year-old in August 2017 to repair his injured left elbow. After struggling in his Double-A return, he made some adjustments in 2020 as the minor-league season was canceled and bounced back with a 1.32 ERA in nine games (five starts) for Triple-A Iowa, prompting his big-league call-up in the summer of 2021.
"It wasn't a linear, straight line to the big leagues for me," Steele said at this year's All-Star Game in Seattle. "I spent seven years in the minors, had injuries, had ups and downs. For me, coming out of high school and stuff, being a young kid, it means a lot to me that I stuck with it, never gave up, always believed in myself, that I finally made it here and I get to reap the rewards and live the dream."
The Cubs extended that patience when Steele needed a couple of years in the big leagues to find his footing and grow into the dominant left-hander that he is for them today. His slow pulse has made for a major-leaguer who thus far hasn't faltered under the bright lights and big stage. Chicago will need more of that ice-cold demeanor in its playoff chase.
Steele's run down the stretch will be interesting to monitor, in part because he's already thrown more innings (132) than ever before. In a tight NL wild-card picture, the Cubs don't have the luxury that clear division leaders like the Braves and Dodgers do of resting their aces before the critical October spell.
Dansby Swanson, Jeimer Candelario launch two-run HRs for Cubs
The Cubs, in fact, desperately need Steele to deliver in these final five-plus weeks, especially while Stroman is sidelined with an injury (right rib cartilage fracture) that just increased in severity. Steele has been the top performer by far in a starting rotation — the group includes Javier Assad, Kyle Hendricks, Jameson Taillon, Drew Smyly — that ranks just seventh in the NL in ERA (4.46). Cody Bellinger and the Cubs' offense have held up their end of the deal, posting the NL's fifth-best offense by OPS.
If Chicago can squeeze into the playoffs, Steele would ideally take the ball for Game 1 of the opening series — and it goes beyond the numbers. Since he was a late bloomer, Steele is under team control all the way up to his age-32 season. Any pressure of potential contract extensions or free agency won't enter his reality for a handful of years. And, even when it does, he's already displayed a levelheadedness that suggests none of that will be a distraction.
For now, the Cubs are hopeful he can just lead them to the playoffs. Should they fall short, as the famous Cubs saying goes, there's always next year. Only, by then Steele might have some hardware on the mantel. And Chicago would have even more reason to believe.
[Everything you need to know about Shohei Ohtani's UCL tear, what's next, free-agency impact]
Deesha Thosar is an MLB writer for FOX Sports. She previously covered the Mets as a beat reporter for the New York Daily News. The daughter of Indian immigrants, Deesha grew up on Long Island and now lives in Queens. Follow her on Twitter at @DeeshaThosar.
---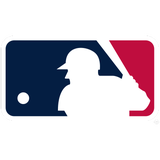 Get more from Major League Baseball Follow your favorites to get information about games, news and more
---