Kirk Cousins shone in 'Quarterback' documentary. Could it change his narrative?

Martin Rogers
FOX Sports Insider
Kirk Cousins contains multitudes.
He took the Minnesota Vikings to a 13-4 record yet still ended the season to cries of "what were you thinking?"
Throughout this offseason, there's been speculation on the possibility that the upcoming season will be his last in Minnesota.
You can talk all you like about the term "good, not great," which is surely used more frequently about this 34-year-old quarterback than any other player. You could also refer to the stats, some of which makes him look historically consistent and others that paint a more mediocre picture.
But why would you do any of that when you can talk about how his favorite quotation comes from former British prime minister Margaret Thatcher and involves walking on water?
Or that his wife chooses his clothes and deliberately clads him in "Dad" style?
Or that his home has a memorabilia room with a secret door because he doesn't want to come off as pretentious, and that room has a "You Like That" towel, space for a Lombardi Trophy and a T-shirt from when he took part in a high-school vocalist group called the XTreme Tenors?
Don't look now, but Cousins just went from being Quirky Kirk to Mr. Interesting — still actually quirky as all heck, but, aw shucks, almost irresistibly likeable. And, throughout the just-released Netflix series "Quarterback," somehow the show-stealing star of a three-pronged documentary also featuring Patrick Mahomes and Marcus Mariota.
If you've watched it, admit it; you feel a little bad now, right? Remember those times when you made fun of Cousins, shook your head, thought he might be a dork and perhaps even willed him to lose because of it?
Turns out that Cousins is an unfailingly nice guy. Well, either that, or he's doing a spectacular impersonation of one on the show. Perhaps the main reason why all this is such a revelation is because we often don't get much insight into what is going on in the mind of any QB, but also because we thought we knew all we needed to know about the man out of Michigan State.
Cousins was always just there and, more than any other signal caller, you felt pretty confident about what you were going to get. The lowdown on him has always been of a middle-tier quarterback who had made the most of his talent, capable of doing the right thing most of the time, but not the sort of explosive innovator to give rise to things like a Super Bowl run.
Who is the better QB: Dak Prescott or Kirk Cousins?
He's played 142 career games, a righteously bulky number, but he's still probably best-known for a three-word phrase he yelled while still a member of Washington. He knows it will take more than one career playoff victory to change people's minds of him as a player, whatever the fallout of the Netflix series does for his popularity. It won't be hard to catch Cousins in action either, with six of the Vikings' first 10 games on FOX.
"If my critics saw me walking on water," Cousins said, regaling the Thatcher quote. "They would say it's because I can't swim."
NFL teams don't aspire to average 9.2 wins per season, as the Vikings have since Cousins arrived in 2018, but to shoot for outstandingly great campaigns. To that end, there have been questions as to what the Vikings are still doing with Cousins under center.
There were some not-so-polite queries as to why Tennessee's Hendon Hooker wasn't plucked in the draft, and there were certainly recriminations after the team lost to the New York Giants in the Wild Card round, when Cousins threw short to T.J. Hockenson on 4th-and-8 final play, and Minnesota came up shy of the first down required to extend the game.
The thinly veiled suggestion to all this is not that any replacement would be assured of being better than Cousins, but that if Vikings are really going to go for it, they must take a risk and try someone other than the steady incumbent who might not have that extra gear. A window of opportunity may be open, for receiver Justin Jefferson is a superstar of outrageous talent.
This will be the first time Cousins has worked under the same playcaller (head coach Kevin O'Connell) and offensive coordinator (Wes Phillips) in back-to-back Minnesota seasons, and he admitted to some communication issues last year, despite the glitzy record.
Now, he finds himself in a spot that is both new and familiar. He might be the quintessential dad, but he's very much in on the joke now, more liked than ever.
"I've started a lot of games in this league, thrown for a lot of yards, a lot of touchdowns," he said. "But I want a lot more than just one playoff victory. For me to make the final years of my football career the best years of my football career, it's going to come down to winning."
In a football sense, he's right back where he's been for years now. A starting QB, preparing like a demon, worthy of greater respect, but having to prove himself from scratch once more. All of which will make for highly entertaining viewing, of both the player and his unique — yet entirely familiar — personality.
You like that? Perhaps more than ever before, yes.
Martin Rogers is a columnist for FOX Sports and the author of the FOX Sports Insider newsletter. Follow him on Twitter @MRogersFOX and subscribe to the daily newsletter.
FOLLOW
Follow your favorites to personalize your FOX Sports experience
---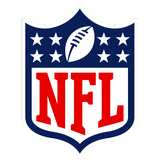 Get more from National Football League Follow your favorites to get information about games, news and more
---