Melissa Rohlin
FOX Sports NBA Writer
The league knew what it was doing when it chose the Denver Nuggets and Los Angeles Lakers to open the 2023-2024 NBA season.
As the Nuggets were presented their championship rings before tip-off on Tuesday, the crowd at Ball Arena erupted in perhaps their most raucous cheers of the night as emcee Vic Lombardi mentioned that the Nuggets "swept the Lakers during the Western Conference Finals" en route to the franchise's first championship.
Lombardi, an Altitude TV host, then invited Nuggets coach Michael Malone to take the mic, though, this time, Lombardi refrained from introducing Malone as "the Lakers' daddy," a line he infamously used when introducing him at the team's championship parade in June.
Like it or not, the Lakers and Nuggets are one of the most fun storylines of the season following a postseason that pitted the 17-time champion darlings of the league against a relatively overlooked and then-title-less Nuggets team led by a superstar who prefers horses to cameras.
In a nutshell, the Western Conference Finals went like this: The Nuggets dominated. LeBron James alluded to retirement. Malone mocked James. Lombardi piled on. It was fun, and we haven't even talked about basketball yet.
Well, things seemingly resumed where they left off Tuesday.
The Nuggets were the better team, again, despite the Lakers' vaunted offseason. The Lakers fell into an 18-point deficit, though they twice cut their hole to as few as three points in the fourth quarter. But each time the Nuggets surged to regain control, finishing with a 119-107 win.
Jokic was in midseason form, finishing with game-highs in points (29), rebounds (13) and assists (11).
So, too, was TNT analyst Charles Barkley, who asked NBA Commissioner Adam Silver pregame to address domestic violence in the sport. And, in an interview with a few reporters, Barkley had some hot takes, including picking the Boston Celtics as his favorites to win the championship, calling Jokic "a robot" because "he's not going to be caught up in extracurricular buills—" and questioning Victor Wembanyama's hype, saying, "I'm pretty sure there was no Joker in Summer League."
He also didn't mince words about the league's new Player Participation Policy.
"This is a joke and a disgrace that we're paying guys $50, $60 million a year to play basketball a few days a week," Barkley said in a video posted by the Washington Post. "You know, we're not like steelworkers or doctors or nurses … I'm offended that we're even having this conversation, to be honest with you."
And this was just the first game of the season.
There's so much else to look forward to, including these tantalizing storylines:
Will Damian Lillard and Giannis Antetokounmpo become the top duo in the league? Will Chris Paul fit in with Golden State? Will Kevin Durant, Devin Booker and Bradley Beal lead Phoenix to a title? Will James continue to make history on a nightly basis? And what will become of James Harden?
[Related: NBA Finals predictions — Nuggets and Bucks destined to meet in playoffs?]
But the season opener belonged to the Nuggets, just as last season's finale did, too.
Cameras caught Jamal Murray, who had 21 points, joking that he wanted to wear his championship ring during the first quarter of the game. And Kentavious Caldwell-Pope, who won a championship with the Lakers in 2020, poured in 20 points against his former team.
As for the Lakers, James, the oldest active player in the league at 38, led his team with 21 points, eight rebounds and seven assists. Anthony Davis added 17 points and eight rebounds, though he was scoreless in the second half. There were a few other highlights, such as Taurean Prince looking as though he belonged in the starting unit (18 points on 6-for-8 shooting) and Austin Reaves having some fun hustle plays, including flying into the stands at one point.
But it's clear this Nuggets team really wanted to beat the Lakers, a storyline that should remain intriguing all season.
There's no question that it would be thrilling to see these teams face off in the postseason again.
And if Malone's wishes come true, so might ours.
"Last year was amazing," Malone said, as he addressed the crowd. "We've got one ring. Who wants another?"
Melissa Rohlin is an NBA writer for FOX Sports. She previously covered the league for Sports Illustrated, the Los Angeles Times, the Bay Area News Group and the San Antonio Express-News. Follow her on Twitter @melissarohlin.
FOLLOW
Follow your favorites to personalize your FOX Sports experience
---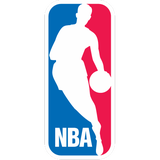 Get more from National Basketball Association Follow your favorites to get information about games, news and more
---