Doug McIntyre
Soccer Journalist
How soccer fans reacted to Thursday's news that Neymar underwent successful surgery in his native Brazil to repair the torn ACL and meniscus he damaged last month in a 2026 World Cup qualifier against Uruguay probably depends on their perspective.
While no timeline for Neymar's recovery was given, the normal range for such a serious injury falls somewhere between six and 12 months.
The 2024 Copa America, which will be hosted by the United States next summer, kicks off on June 20 — a little less than eight months from now. The pessimists out there will say that's not enough time for Neymar to return to full fitness and try to help win the title he and his compatriots lost, on home soil, to Lionel Messi and Argentina in 2021.
The optimists among us will look at it the opposite way: that the 31-year-old can make it back, and with more than a month to spare.
Whatever side of the fence you fall on, we can probably all agree that Neymar is in a race against time to be ready for what could be his final South American championship. And only time will tell whether he wins that race.
When it comes to how people view Neymar, polarization has long been the norm. People tend to love him or hate him. It's been that way almost since he burst on the scene as a mohawked teenager in 2010 as the heir apparent to Messi as the world's best player.
He scored in his first international match, a friendly against the United States at MetLife Stadium in New Jersey. Two years later, he joined Messi at Barcelona. A year after that, he was the main attraction for the host nation at the 2014 World Cup in Brazil. With a dozen heads of state looking on inside Arena de São Paulo, Neymar scored twice against Croatia in the tournament opener, including the game-winner from the penalty spot in the second half. He seemed destined to lead the Selecão to its sixth title before suffering a fractured vertebra in the quarterfinals that ruled him out of the rest of the event. Brazil famously lost its next match, to eventual champ Germany, 7-1.
Neymar didn't play at the Copa America Centenario in 2016; Barca insisted that he not feature in both the Copa and Rio Olympics later that summer. He stayed home and converted the winning penalty kick to win Brazil's first gold medal in the sport it's dominated more than any other nation, making him a hero at home. But the adulation didn't last.
If the 2014 World Cup failure upped the pressure on Neymar ahead of the 2018 World Cup, his 2017 transfer from Barca to Paris Saint Germain for a still-record fee of $236 million — almost $50 million more than the next most expensive move — put him the crosshairs of critics who insisted that the star had prioritized money over his sporting ambitions at both the club and international level. Those detractors delighted when Neymar, Brazil's captain, was mocked across the globe for repeatedly embellishing fouls in Russia, where the Selecão was eliminated in its second knockout match.
The play-acting did real and lasting damage to Neymar's global reputation. Another too-early World Cup exit last year and leaving Europe for Saudi Arabia over the summer only gave the haters more ammunition.
Alexi reacts to Neymar's transfer to Al-Hilal, Saudi Arabia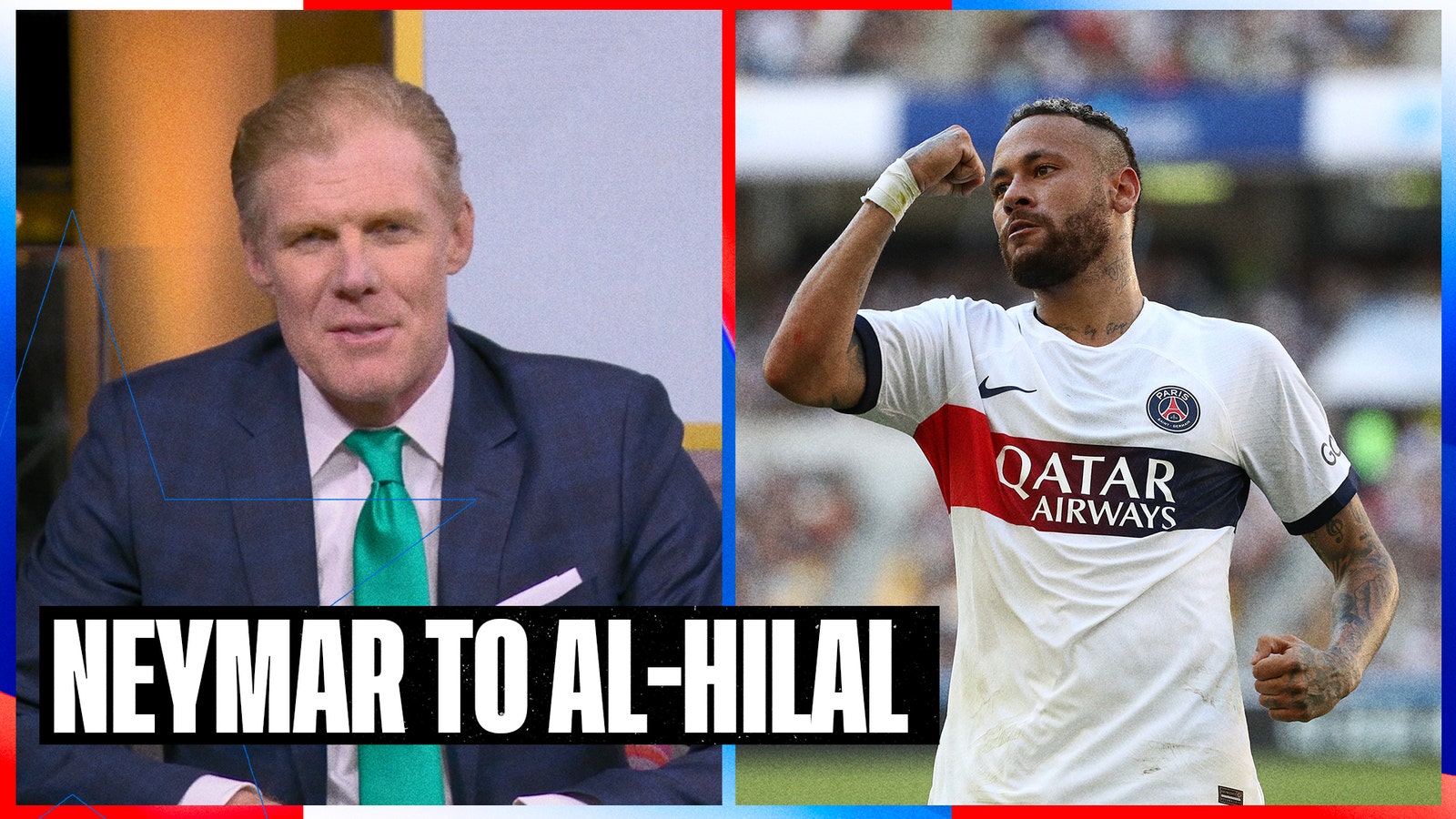 Here's the thing though: it would be a colossal shame if Neymar can't play in the next Copa America. The drama that seems to follow Neymar wherever he goes has long overshadowed how special he is as a player. He's a joy to watch at his best, with a combination of intelligence, explosiveness, grace and technical wizardry that vanishingly few before him have displayed. In September, Neymar surpassed Pelé as Brazil's all-time leading scorer with his 79th international goal. Not only is he one of the best players of his generation, he's one of the all-time greats. But like Messi for so many years with the Albiceleste, Neymar's supporting cast just hasn't been able to help him hoist a major trophy at the senior level.
It's easy to think that in the decades ahead, more fans will come to acknowledge just how good Neymar has been. But it shouldn't have to wait until his playing days are over.
So, here's hoping that the soccer lovers who'll pack NFL stadiums from coast-to-coast next June and July get the chance to see Neymar play in competitive games in the United States for the first time, even if he's limited to a role off the bench.
If not — if the doubters are correct and seven-plus months simply isn't enough for him to get back on the field — that's OK, too. There's a stateside World Cup coming just two years later, after all, and there's no reason to think Neymar, who'll be 34 in 2026, can't stick around long enough to finish his glittering international career in the same place it started.
Maybe by then he'll even be appreciated, too.
Neymar's BEST moments in the 2022 FIFA World Cup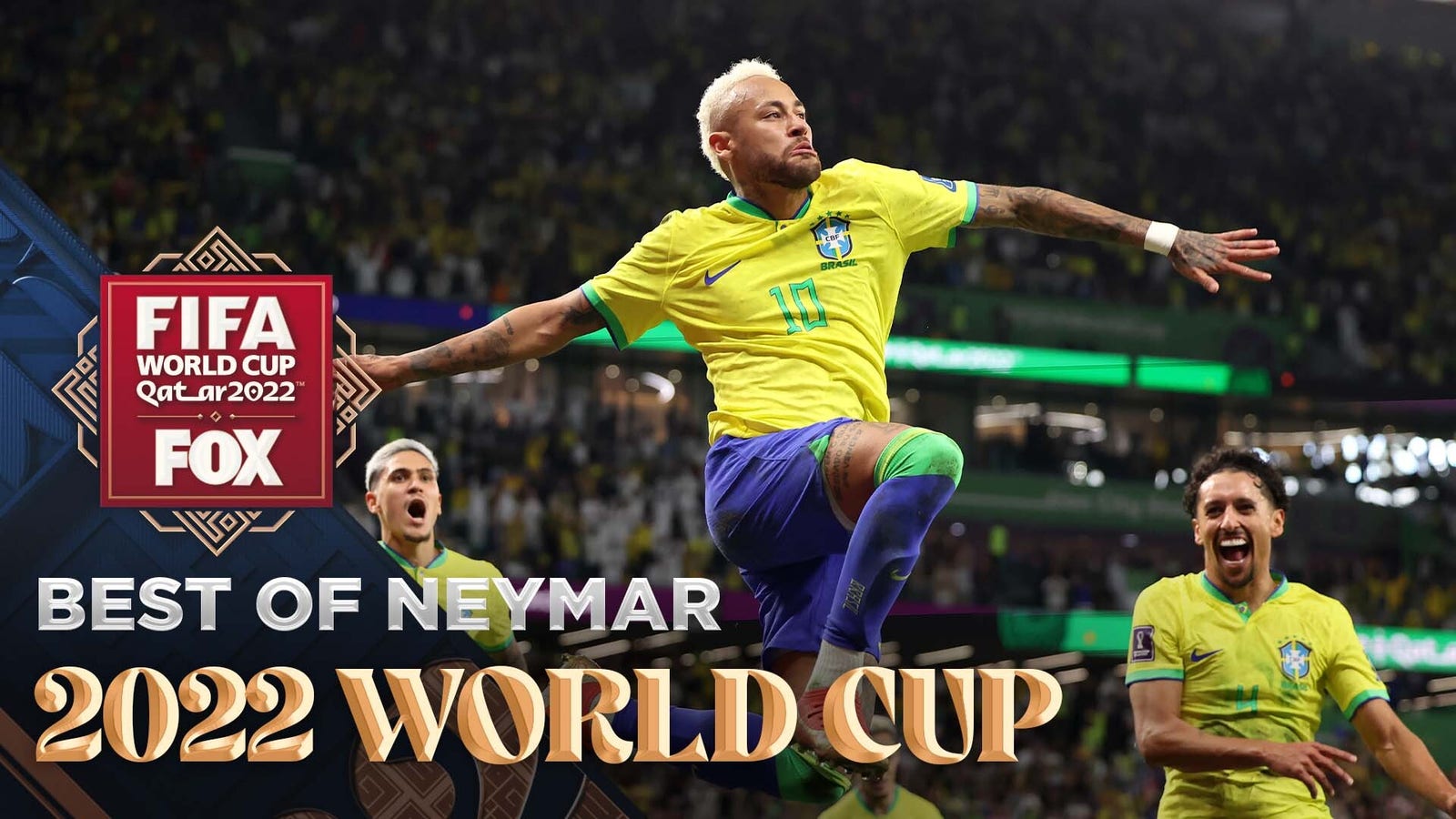 Doug McIntyre is a soccer writer for FOX Sports. Before joining FOX Sports in 2021, he was a staff writer with ESPN and Yahoo Sports and he has covered United States men's and women's national teams at multiple FIFA World Cups. Follow him on Twitter @ByDougMcIntyre.
FOLLOW
Follow your favorites to personalize your FOX Sports experience
---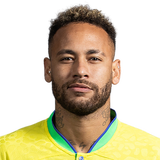 Get more from Neymar Follow your favorites to get information about games, news and more
---