Matt Rhule capitalizing on elite-level offensive talent in the state of Nebraska
Michael Cohen
College Football and College Basketball Writer
On June 28, the gymnasium at Ainsworth High School was jammed with an expectant crowd of red-clad faithful. Residents from the tiny Nebraska town of the same name had stuffed the bleachers to support four-star tight end Carter Nelson, an athletic phenom in Ainsworth (population 1,615 in 2021) whose exploits in both track and field and eight-man football snared the attention of nearly every college football blue blood.
For just the second time in 15 years, the state of Nebraska had produced a top-100 prospect in the 247Sports Composite rankings, a player who'd taken official visits to Georgia, Notre Dame and Penn State with additional scholarship offers from the likes of Alabama, Florida, Miami, Michigan, Oregon and Tennessee, along with heavy interest from the region's beloved Cornhuskers. It was just last winter when four-star wide receiver Malachi Coleman of Lincoln East High School resisted the overtures of Colorado coach Deion Sanders and signed with Nebraska to give newly-hired coach Matt Rhule a massive boost on the recruiting trail. And now, the Huskers, who hosted Nelson for his final official visit on June 23, were eagerly awaiting another critical in-state decision.
"It means a lot and it shows how much the community cares that you all came out," Nelson said that day as he addressed the crowd with a prepared statement. "I would like to thank my family for all they've done. I mean, they have helped me so much, and they're always there for me. And I hope someday I'll be able to repay them. And now I want to thank all my coaches — present and past — for pushing me every single day to be the best version of myself, not even just as an athlete, but as a man. They've definitely helped me through almost every aspect. And mostly, I would like to thank God, because he is the reason for everything I've been blessed with in my life.
"With that being said, I'm going to get to the point. Go Big Red! We're staying home."
Nelson unzipped his jacket to reveal a Nebraska polo. His parents, who were seated on either side of their 6-foot-4, 205-pound son, removed their top layers to unveil matching Nebraska shirts. As the celebration kicked into gear — there are photos and videos of Nelson posing for photos with babies and signing autographs for small children — there's little doubt another party was roaring to life in Lincoln, Nebraska, where Rhule and his staff surely toasted their latest recruiting coup.
Rhule's arrival in the Midwest after two-plus seasons as head coach of the Carolina Panthers has coincided with a rare crop of in-state offensive skill players that underscored the importance of gaining immediate trust with high school coaches. From 2015-22 — a stretch that spans the disappointing tenures of former coaches Mike Riley and Scott Frost — the state produced just five blue-chip prospects at quarterback, running back, wide receiver and tight end combined, according to FOX Sports Research, and only two of them signed with the Cornhuskers. But the 2023 and 2024 recruiting cycles have included two blue-chip wide receivers, one blue-chip tight end and one blue-chip quarterback who participated in this year's Elite 11 Finals, and all of them have either committed or signed to play for Rhule as momentum in Lincoln builds.
"It's unique," Ainsworth head coach Jessi Owen said in an interview with FOX Sports. "It's kind of flopped where we have a lot of really talented skill position guys, and that hasn't always been the case. It's great to see [Nebraska's coaches] capitalize on the opportunity that they have right now with all these talented in-state players."
From the moment Rhule signed an eight-year, $74 million contract last November, the former Temple and Baylor head coach immediately preached the importance of building a wall around the state's top prospects as a core tenet of his proposed rebuild. It was the kind of sentiment most first-year coaches unfurl during introductory news conferences to curry favor with anxious fans, but the early returns through one full recruiting class and half of a second suggest Rhule is actually doing it.
His 2023 recruiting class, which was cobbled together at warp speed in the three months after his arrival, ranked 25th nationally and fifth in the Big Ten behind Ohio State, Penn State, Michigan and Michigan State. The Cornhuskers signed three of the state's top-six prospects and seven of the top 11 as Rhule and his staff canvassed the state with a fervor that surprised and impressed high school coaches. The fact that they succeeded in landing Coleman, a 6-4 speedster with additional scholarships from Florida State, Michigan, Miami, Oklahoma, Oregon and Penn State, among others, proved Rhule could still flourish on the recruiting trail after nearly four years away from college football.
Early returns on Nebraska's 2024 recruiting class are even stronger: The Cornhuskers rank 16th nationally and fourth in the Big Ten behind Ohio State, Michigan and Penn State. They've already received verbal commitments from five of the state's top-six prospects — four of which are offensive skill players — with the lone holdout considered a strong Nebraska lean after taking his only official visit of the summer to Lincoln.
"I think the first thing that really stood out [was] Ed Foley, the special teams coordinator, he's in charge of recruiting the Nebraska area," Owen said. "And right when they got the job, he was on the road. I think he tried to visit as many high schools as he could, and we're talking not just schools that have prospects. He's stopping everywhere to start building those connections down the road, and a lot of people are really impressed by that because, you know, you get out our way in western Nebraska, we're five hours from Lincoln. Unless you have a prospect, before, Nebraska coaches really weren't making the trip. Now they're everywhere.
"I don't want to speak ill on the last staff at all, but that's the main difference is just their involvement. This staff is very involved. We're talking [about] traveling around, they're very open to letting Nebraska high school coaches come to observe their practice when available, and they're always willing to talk when needed."
Though four of Frost's five recruiting classes finished in the top 25 nationally, he struggled to retain the best players in Nebraska for most of his tenure. From 2018-22, the Cornhuskers signed just 16 of the 50 prospects rated among the state's top-10 recruits year over year, and Frost failed to secure the highest-ranked player from Nebraska in each of his last two classes. He only brought 40% of the state's total blue-chip recruits to Lincoln, according to FOX Sports Research, and matched that percentage by landing just two of the five blue-chip offensive skill players: four-star tight end Cam Jurgens (No. 193 overall, No. 7 TE in 2018) and four-star wide receiver Zavier Betts (No. 112 overall, No. 20 WR in 2020).
But the state's latest batch of high school talent could infuse Nebraska with the kind of offensive firepower it desperately needs after finishing outside the top 50 in scoring offense each of the last seven seasons. In addition to headliners like Coleman (No. 63 overall, No. 11 WR in 2023) and Nelson (No. 82 overall, No. 7 TE in 2024), the Cornhuskers have landed a trio of 2024 prospects from Bellevue West High School in Bellevue, Nebraska, an hour northeast of Lincoln: four-star quarterback Daniel Kaelin (No. 233 overall, No. 15 QB) and three-star wideouts Dae'vonn Hall (No. 383 overall, No. 60 WR) and Isaiah McMorris (No. 493 overall, No. 73 WR).
It's a homegrown nucleus Rhule believes can restore Nebraska football to glory.
"I just think it's definitely the right spot for me to be able to stay home and represent that incredible fan base," Kaelin said in an interview with FOX Sports. "Really the whole state is behind the program. … They want nothing but to just be back to that point [of contending for national championships]. Obviously, you know, that's where I want to come from. I want to work hard, bring a really good group in and get as close to that point, if not back to that point, as we can. And I think Coach Rhule and that staff up there is definitely the staff to do it."
Michael Cohen covers college football and basketball for FOX Sports with an emphasis on the Big Ten. Follow him on Twitter at @Michael_Cohen13.
---
COLLEGE FOOTBALL trending
---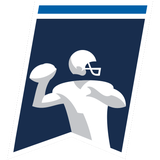 Get more from College Football Follow your favorites to get information about games, news and more
---