The ongoing saga around the Michigan football program and allegations of sign stealing continues to evolve, with the most recent twists involving efforts by Michigan to paint itself as a target of sign stealing.
On Monday, a former employee at a Big Ten football program said — as reported by The Associated Press — that it was his job to steal signs, and he was given details from multiple league schools to compile a spreadsheet of playcalling signals used by Michigan last year.
On Tuesday, Sports Illustrated revealed that it had obtained copies of the documents, with some information redacted because the Wolverines were still using those signals. According to SI, "a source familiar with the contents of the documents verified their authenticity."
Later on Tuesday, ESPN reported that Michigan had sent documents to the Big Ten allegedly showing that three programs in the conference had shared Michigan's signs. The three schools in question, according to the report, are Ohio State, Purdue and Rutgers.
The ESPN report said that the Big Ten had forwarded the information to the NCAA. Purdue and Rutgers declined to comment to ESPN, while Ohio State did not immediately respond to a request for comment.
As far as the signals themselves, Sports Illustrated reported that one document listed signals next to playcalls, with many referring to regular run and pass plays. It also included a section of signals apparently gathered during a specific game in 2020.
The other document appeared to include much of the same, as well as signals gathered during games in 2022 and 2020.
The information was compiled with details from a handful of coaches and programs across the Big Ten, the person said. He also said he gave the details to Michigan last week because he hoped it would help Jim Harbaugh's embattled program, and he believes Harbaugh and his coaches are being unfairly blamed for the actions of a rogue staffer named Connor Stalions, who has since left the program.
Will the Big Ten punish Michigan?
It should be noted that it is not against the rules for programs to share information on opponents.
Sports Illustrated quoted a coach with Big Ten experience as saying: "Every week you call your friends on other staffs and say, 'Hey, what you got [on our next opponent]?' Everyone does it. Who cares?"
It is also not against the rules to attempt to steal signs off television broadcasts or by simply watching the opposing sideline during a game.
What is against the rules is to travel to games and film a team's signals, as Stalions is accused of doing.
However, all of these alleged actions, both by Stalions and other Big Ten programs, could potentially violate the conference's sportsmanship policy, which could lead to punishment by the commissioner's office.
Last week, Stalions resigned two weeks after he was suspended by Michigan. Stalions' attorney said his client did not want to be a distraction for the team.
Meanwhile, the Big Ten has notified Michigan that it could take disciplinary action against the school, according to reports by multiple outlets.
Michigan has until Wednesday to respond to the notice of potential discipline. If the Big Ten does punish Michigan, including a potential suspension of head coach Jim Harbaugh, the school is expected to push back through legal means, according to multiple outlets, including ESPN.
On Monday, Michigan athletic director Warde Manuel said he would not travel to Texas to take part in College Football Playoff selection committee meetings on Tuesday.
Michigan was ranked No. 3 behind Big Ten rival Ohio State and two-time defending champion Georgia in the first CFP reveal last Tuesday.
The scandal has loomed over Harbaugh's undefeated team as it chases a third straight conference championship and the school's first national title since 1997. Michigan plays at No. 9 Penn State on Saturday.
The Associated Press contributed to this story.
---
COLLEGE FOOTBALL trending
---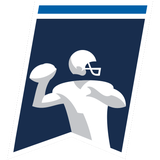 Get more from College Football Follow your favorites to get information about games, news and more
---