MLB Playoff Watch: One rookie who could make a difference for each contender

With three National League teams currently one game out of a wild-card spot, the difference could be a rookie.
In Cincinnati, Elly De La Cruz and Matt McLain have electrified the Reds. The Marlins' Eury Pérez, meanwhile, just struck out 10 Dodgers batters in six scoreless innings (then wore this shirt that helped explain his success). And In Arizona, is it possible that Rookie of the Year favorite Corbin Carroll lifts the Diamondbacks to their first playoff appearance in six years?
As we wait to see how it all unfolds, these are the rookies on each contender who could make the biggest impact down the stretch.
DEPTH DUDES
18) RHP Allan Winans – Atlanta Braves (80-43, 1st in NL East)
The Braves haven't needed much rookie production en route to becoming the first team to 80 wins, but Winans went seven scoreless innings on Aug. 12 against the Mets to earn another opportunity Monday versus the club from Queens that drafted him five years ago.
17) OF Johan Rojas – Philadelphia Phillies (67-56, NL wild card No.1)
It came as a bit of a surprise the Phillies didn't add outfield help at the deadline, but Rojas (1.1 WAR in 27 games) provided what the Phillies needed with Kyle Schwarber getting more designated hitting work and Brandon Marsh sidelined.
16) RHP Pedro Avila – San Diego Padres (59-66, 6 games back of NL wild card)
The downside of acquiring talent? The Padres' best major-league ready prospects are now playing elsewhere. But after jumping between the majors and minors for the last four years, Avila is providing value. With a 0.81 ERA in 22.1 innings, mostly in a piggyback role out of the bullpen, it wouldn't be a huge surprise to see him logging some starts down the stretch.
UNSUNG STANDOUTS
15) 2B Davis Schneider – Toronto Blue Jays (66-54, 0.5 games back of AL wild card)
At a time the Blue Jays needed offense with Bo Bichette down, Schneider delivered. He tallied nine hits and two homers — something that's never been done before in MLB history — in his first three career games earlier this month. While regular playing time will be tough to find, he sports a .367/.472/.700 slash line through nine games.
14) OF Cade Marlowe – Seattle Mariners (69-55, AL wild card No. 3)
"But wait!" you might be saying. "They have Bryce Miller, don't they?" Yes, yes they do. Justin Topa, too. And Emerson Hancock. And, at some point down the road, probably Bryan Woo again, as well. They are loaded with rookie talents, but most of them pitch. This is a club that needs all the hitting help possible, and Marlowe (.827 OPS) has played an important role in the Mariners' second-half surge, especially with Jarred Kelenic out.
13) RHP Javier Assad – Chicago Cubs (64-59, NL wild card No. 3)
If you don't know the name, it's time to take note. After starring out of the bullpen in July (0.47 ERA in 19.1 innings), Assad has taken advantage of three August starts, posting a Cubs rotation-best 2.70 ERA during the month. Fly the J!
WHEN ARE THEY BACK?
13) RHP Taj Bradley – Tampa Bay Rays (75-51, AL wild card No. 1)
12) 3B Josh Jung – Texas Rangers (72-52, 1st in AL West)
These guys bring question marks for different reasons. Bradley remains in Triple-A at the moment, but the Rays' preseason top prospect has posted a couple encouraging starts at Durham after struggling in Tampa. It has to be a matter of time before he's back helping a shorthanded Rays rotation that has scuffled this month. For Jung, it's a question of health. He was trending toward Rookie of the Year status before fracturing his thumb, so it would be an obviously major boost for the Rangers if he can return in time to find his form sometime next month.
SPEAKING OF SPARK PLUGS…
10) OF Sal Frelick – Milwaukee Brewers (68-57, 1st in NL Central)
Considering the difference Frelick's speed can make, you have to wonder how a slightly tweaked hamstring might impact his best skill. But Frelick, one of Milwaukee's top prospects, has been one of the Brewers' best hitters since his July 22 call-up. He has a 123 OPS+ with more walks (18) than strikeouts (14) in 26 games.
9) 2B Edouard Julien – Minnesota Twins (65-60, 1st in AL Central)
Which qualified rookie has the highest OPS this year? That would be Mr. Julien. Overall, the Twins haven't hit the way they would've expected, but their rookies — Julien, Royce Lewis and Matt Wallner — aren't at fault. In fact, no other team's rookies have a higher combined OPS than the group in Minnesota.
8) RHP J.P. France – Houston Astros (70-55, AL wild card No. 2)
Hey, that's not Hunter Brown's name? While most expected Brown to be the standout rookie in the Astros' rotation, it's France who has a certain je ne sais quoi. He hasn't allowed more than three earned runs in any of his 13 appearances (12 starts) since the beginning of June. Mangez bien. (Did I do that right?)
7) RHP Bobby Miller – Los Angeles Dodgers (76-47, 1st in NL West)
The Dodgers needed one of their rookies to step up in the rotation. Enter Miller, who came out on fire (0.78 ERA through four starts), took his lumps (8.57 ERA over his next four), then found his way again. He has a 2.59 ERA over his past six starts, cementing a spot in the rotation — and, maybe, in the October mix.
TOOK THE LEAP
6) C Patrick Bailey – San Francisco Giants (65-59, NL wild card No. 2)
5) 1B Triston Casas – Boston Red Sox (66-58, 3.0 games back of AL Wild Card)
Where would their teams be without them right now? Perhaps the most surprising rookie jump in baseball, Bailey has already demonstrated to be one of the top defensive catchers in the game by most metrics and has added plenty of clutch hits to boot. Casas has been Boston's best hitter since the All-Star break, posting second-half numbers (.323/.412/.697, 11 homers) that will suddenly give Gunnar Henderson a serious run for his money in the Rookie of the Year race.
SUPERSTAR UPSIDE
4) 3B/SS Elly De La Cruz – Cincinnati Reds (64-61, 1.0 game back of NL wild card)
There's no player in baseball who possesses De La Cruz's specific skill set, though he'll need to cut his strikeout rate to be able to utilize his incredible speed on the bases. There's also no better collection of rookies in baseball than the group in Cincinnati. Whatever happens for the Reds down the stretch, their youngest players will play a vital role.
3) RHP Eury Pérez – Miami Marlins (64-61, 1.0 game back of NL wild card)
Both Josh Bell and Jake Burger have looked terrific in their new digs, but Pérez gives this team a different ceiling. After a couple shaky starts back in the Marlins' rotation after Miami decided to shut him down for a few weeks, the 20-year-old demonstrated his true capabilities this past Saturday.
Unfortunately, he can't hit for them too.
ROY BOYS?
2) SS/3B Gunnar Henderson – Baltimore Orioles (77-47, 1st in AL East)
1) OF Corbin Carroll – Arizona Diamondbacks (64-61, 1.0 game back of NL wild card)
They're the odds-on favorites for Rookie of the Year, but things could at least get interesting — both for their respective teams' playoff positioning and for their award consideration — if they're not at peak form down the stretch. Henderson passed up a cycle Sunday, which illustrates his competitiveness and how his past week has suddenly turned around what had been a down month of August.
In Carroll's case, there may not be another rookie more essential to his team's playoff hopes. It should come as no surprise that his second-half struggles (.711 OPS after the break) have coincided with his team's downturn (12-22 post-All-Star). But things are trending in a better direction both for the D-backs, who've won seven of 10, and for Carroll, who collected five hits in Saturday's doubleheader against the rival Padres. Arizona still remains firmly in the hunt, but it needs the best version of Carroll down the stretch to stay in contention.
Rowan Kavner covers the Dodgers and MLB as a whole for FOX Sports. He previously was the Dodgers' editor of digital and print publications. Follow him on Twitter at @RowanKavner.
---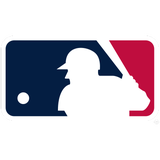 Get more from Major League Baseball Follow your favorites to get information about games, news and more
---