NBA Front Office Confidential: The Spurs' plans for Victor Wembanyama
Ric Bucher
FOX Sports NBA Analyst
Inside the NBA, San Antonio is referred to as "The Iron Dome," in deference to the Spurs' ability to keep a lid on whatever the organization is doing. Which is why their two most recent business moves — signing coach Gregg Popovich to a hefty five-year, $80 million extension, and limiting No. 1 pick Victor Wembanyama to two summer league games — caught everyone's attention.
Because they spoke so loudly about the Spurs' intentions.
And what did the Spurs want the world to know? That this is how (carefully) they are going to bring Wembanyama along and this is who (Pop) is going to be doing it.
"He is only 19, and he needs developmental work for translation to the NBA," said a Western Conference scout. "I would expect both load management and competition management. Spoon-feed him a cautious diet of challenges early in his career.
"Since the Spurs will be paying him a $350 million max contract in a few years, if anyone in the NBA takes issue with that, they will tell them to f*** off."
"The Iron Dome" apparently will also be in full use when it comes to exactly how careful the Spurs go about developing the 7-foot-5, 225-pound Frenchman being hailed as the NBA's next generational talent. He was scheduled to make his Summer-League debut in the California Classic in Sacramento, first against the Charlotte Hornets and No. 2 pick Brandon Miller on July 3 and then on July 5 against the Lakers.
That plan was scrapped, without explanation, and the debut was pushed to San Antonio's Las Vegas Summer League stint, which also opened against the Hornets and Miller. Wembanyama played against both the Hornets and the Portland Trail Blazers before the Spurs decided the world had seen enough of him for now and, though no injury was reported, announced his Las Vegas stint was over.
Giving Popovich — the oldest head coach in the league already at 74 — a five-year extension was interpreted as the Spurs' organization way of letting everyone know that they are on board with however he sees fit to bring Wembanyama along.
"They wanted to let everyone know we've still got the best coach in the league," said the Western Conference assistant GM. "He got energized again winning gold (as the U.S. national team head coach) at the Tokyo Olympics. And he loved coaching the Spurs' young guys last year. He loves the kid from Baylor (Jeremy Sochan). He's as energized as I've ever seen him. The Victor thing is icing on the cake."
That is one first-class topping.
While some fans and media found his two Summer League performances less than impressive, the scouts and executives on-hand came away convinced the only team that will keep him contained is the Spurs.
"It wasn't any one thing he did, it was his overall skill set that impressed me," the Western Conference assistant GM said. "The only fear is that there's so much hype around him — how can he live up to it? LeBron (James) didn't get this much hype coming out. But Victor seems built for it."
Feeding into that hype is what scouts, GMs and other executives expect the Spurs to resist. No one sees Wembanyama playing anything close to the 33 minutes a night that last year's No. 1 pick and Rookie of the Year, forward Paolo Banchero, averaged for the Orlando Magic. And Wembanyama appears to be on board with that approach, as he independently also announced that he will not play for the French national team in FIBA World Cup competition later this summer in order to focus on preparation for his first NBA season.
"The Spurs will presumably work a ton on his body and manage his minutes, not play him in back-to-back games, etcetera, which is smart," said an Eastern Conference assistant GM. "They'll handle it right."
The consensus is that Wembanyama could still win Rookie of the Year honors playing limited minutes, but that the Spurs aren't going to make winning the award a priority.
"Wemby has the best chance (at ROY) by far," said a Western Conference assistant coach. "He fills up the stat sheet without even trying."
But he also is expected to be a far bigger target for opponents than either the Hornets' Miller or No. 3 pick Scoot Henderson.
"They're not going to have the same pressure on them," said the Western Conference assistant coach. "Every NBA player is going to be, like, 'I'm going to lock up Victor.' No one is going to want to be embarrassed by him."
It speaks to the high expectations for Wembanyama that the Eastern assistant GM said offensive expectations should be tempered by comparing him at this stage to the Lakers' Anthony Davis (a career 24-points-per-game scorer) rather than the Phoenix Suns' Kevin Durant, a four-time scoring champion.
"Wemby is right where I expected him to be," he said. "His offensive game is closer to Anthony Davis than Kevin Durant right now, and I don't know if people who only saw highlights knew that. But his defensively ability is quite high already, and will be where he brings most of his value his first year."
No one had a clear expectation of how the Spurs will play him, other than they doubted it would be at center, where he's more likely to face bigger-bodied opponents looking to test his physical toughness.
"I see him as a small or power forward playing on the perimeter," the Western Conference assistant GM said. "The game has become pretty much position-less, anyway. What position does Kevin Durant play? They'll run certain sets, so they make sure he touches the ball every time down the floor. There's no doubt that he has the skills that will allow them to play through him. It'll be fun to watch, that's for sure."
But expect that fun to come in carefully monitored doses. The rival Western Conference scout considers that wise, pointing to the injury-riddled careers of the No. 1 pick from the 2019 draft, Zion Williamson, and the No. 2 pick from the same year, Ja Morant. Both have explosive styles of play that has made it difficult for them to stay healthy.
"If (Wembanyama) is a 15 to 20 year generational player, don't break him in Year 1 or 2," he said. "And they can reference Zion and Ja as cautionary examples."
Ric Bucher is an NBA writer for FOX Sports. He previously wrote for Bleacher Report, ESPN The Magazine and The Washington Post and has written two books, "Rebound," on NBA forward Brian Grant's battle with young onset Parkinson's, and "Yao: A Life In Two Worlds." He also has a daily podcast, "On The Ball with Ric Bucher." Follow him on Twitter @RicBucher.
---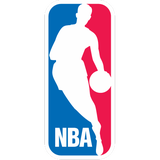 Get more from National Basketball Association Follow your favorites to get information about games, news and more
---